Paris is one of the world's most visited destinations due to the combination of great food, interesting culture, and many attractions to visit. That said, which attractions in Paris require a tour? This article details the top tours in Paris that you should definitely consider on your next trip to the city of light.
---
Pro Tip: It's easier to organize your trip when you have all your resources in one place. Create a browser folder and bookmark this post along with our dedicated guide to Paris to help you plan your trip. Also, see our best Paris tours and how to visit Paris in a weekend.
Should You Take a Tour in Paris?
Without a doubt, Paris is one of the best cities to take a tour. Yes, Paris is already a more expensive trip than some cities, but is it really worth skipping out on the chance to really understand the rich history of this famed city?
That's what a local guide is here for. They'll make sure you get to know the little tidbits about Parisians' original feelings about the Eiffel Tower and so much more. You'll leave Paris with a new appreciation that is sure to make you want to come back again and again.
Not ready to book a tour? Find out if Paris tours are worth it.
---
The Best Palace of Versailles Tours
---
A top day trip from Paris is certainly the Palace of Versailles, which is so astonishing that it will be easy to forget what century you're in. As you stroll between rooms and chambers that redefine the meaning of "home," you will even find that the toilets are opulent.

Kings and queens lived here, and your guide will tell you about all their amazing stories right where they took place. There's a reason Versailles has captured the attention of millions of visitors. Don't miss your chance to see the almost indescribable Hall of Mirrors that's adorned with gold, paintings, and chandeliers.
---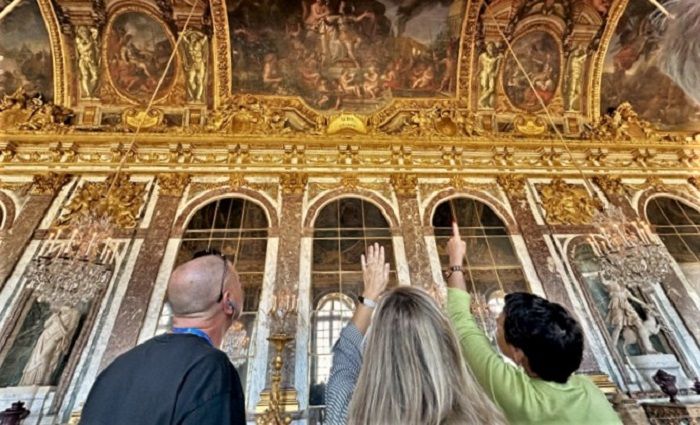 Looking for an easy way to see the best of Versailles? Versailles is a popular day trip from Paris, but planning ahead to get tickets and transportation organized makes things so much easier! That's why you'll love our half-day small group tour with a local guide who'll make sure you hop on the right train to Versailles, exit at the ideal stop, and skip the long lines at the palace. You'll see the palace, gardens, and Trianon Estate more quickly and maximize your trip to Versailles from Paris.

See the tour itinerary, price, and description.
---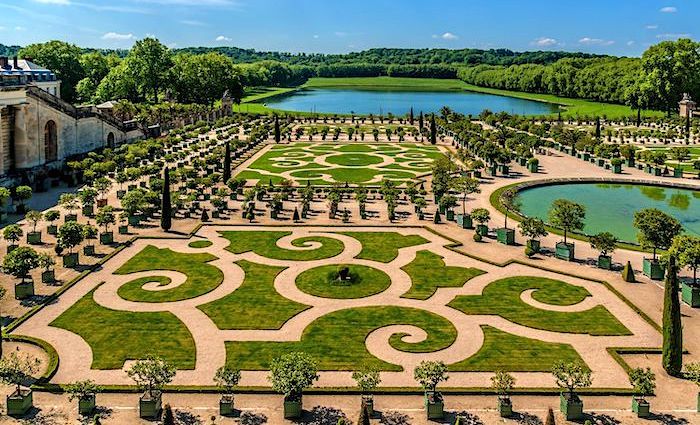 Should opulent palaces not be your thing, why not explore the gardens of Versaille with your expert guide instead? With a small group, you'll take a guided tour to learn the fascinating history of the gardens before skipping the long lines at the Palace of Versailles to enjoy its splendor at your leisure. An essential Paris experience!

See the tour itinerary, price, and description.
---
The Best Lourve Tours
The Louvre houses the greatest museum collection on Earth. It spans over 60,000 meters and boasts 380,000 works of art. You may find yourself overwhelmed with the sheer mass of visitors—15,000 people a day clamor to see the Mona Lisa alone. But there's so much to see before you even reach her!
---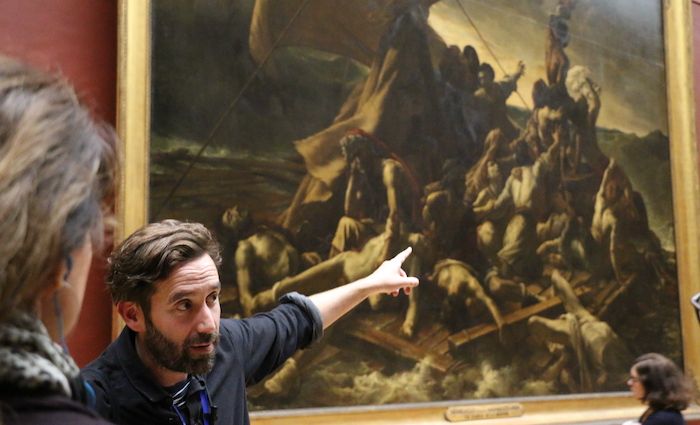 In this 3-hour tour, you'll skip the line to find out more about the mystery behind Mona Lisa's smile, discover other great works of art, and get up close and personal with the French crown jewels. With expert insights and stories that'll bring the art to life, there's no better way to see this unmissable museum!

See the tour itinerary, price, and description.
---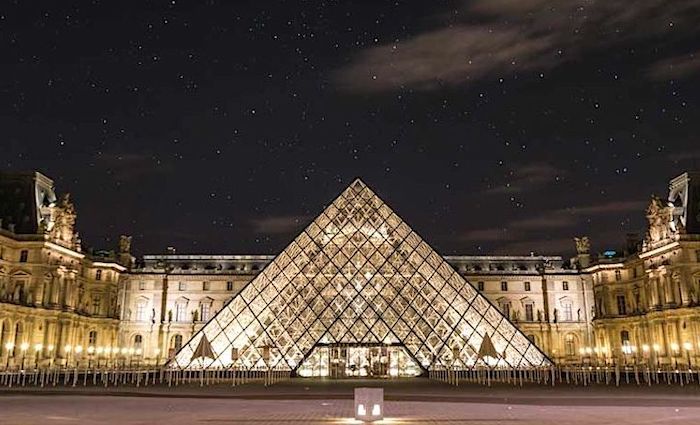 Want to skip the line and see the Louvre with fewer crowds? In this 2-hour Louvre tour at closing time, see the Louvre's most iconic artwork, including the Mona Lisa, Winged Victory of Samothrace, Coronation of Napoleon, Venus di Milo, and more, with an engaging guide. It's a great way to experience the museum in a short amount of time with the added benefit of fewer people getting in the way.
See the tour itinerary, price, and description.
---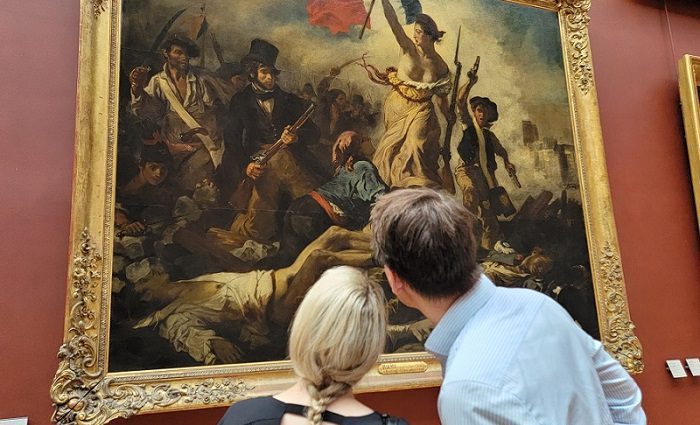 In our Private Louvre Tour, get skip-the-line tickets and 3 hours with a local art-loving tour guide who can tailor your visit to your preferences. Want more time with Greek statues? No problem. Our professional guides are true experts who bring the Louvre collections to life. You'll have plenty of time to enjoy the Mona Lisa, Venus de Milo, and more.

These Louvre tours allow you to see the world's largest museum with an expert guide at your disposal.
See the tour itinerary, price, and description.
---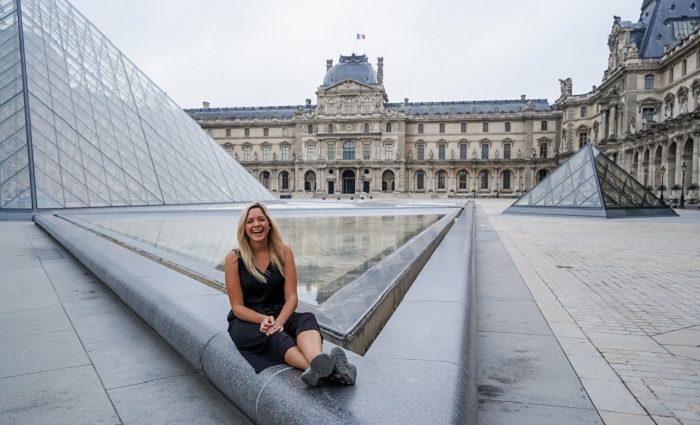 So, you want to tour the Louvre, but you don't want a big group? No problem! This is the ideal tour for getting an almost-private experience at a great price since your group size maxes out at just six people! You'll have a more exclusive experience following your art historian guide through the treasures of the Louvre as you ask questions, hear stories, and watch as the evolution of millennia of art unfolds before your eyes.
See the tour itinerary, price, and description.
---
---
The Best Eiffel Tower Tours
"We protest against the erection of this useless and monstrous Eiffel Tower" was actually written in reaction to France's most iconic monument in 1894. People were actually outraged by how ugly it was. Today, this 1,063-foot iron lattice tower still stands and attracts 7,000,000 visitors each year.
The long lines can be intimidating, and a visit is considered an all-day event. However, with our wide range of privileged access tours, Seine cruises, and family tours, we are sure to have something that fits your needs. There are two types of tourists! Those who stand in line and those who don't. Which do you want to be?
---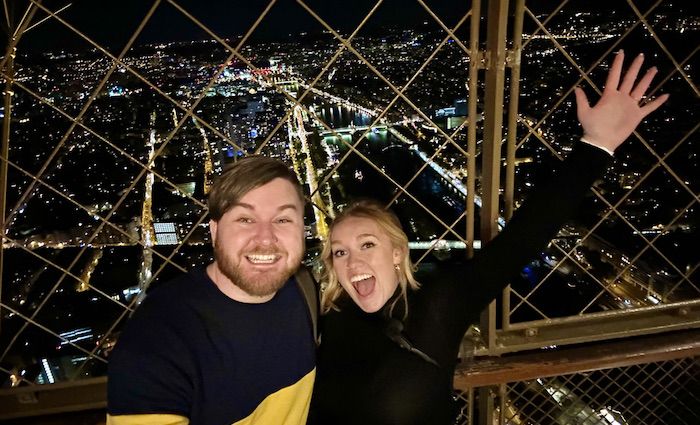 Our Privileged Access Eiffel Tower Night Tour is a romantic evening without the lines. The tour starts at dusk with a boat ride on the Seine.
As the sun descends, the Eiffel Tower lights up and sparkles. Enjoy this magnificent sight with a glass of champagne and then climb the tower and witness amazing views of the city lit up at night.
See the tour itinerary, price, and description.
---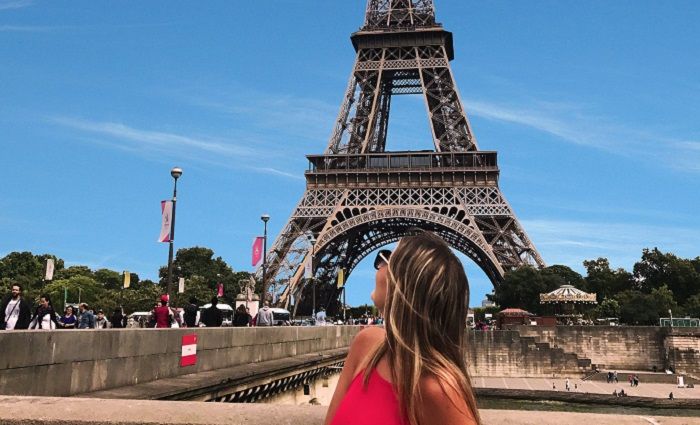 Looking for a budget-friendly tour of the Eiffel Tower summit that's ideal for active people? This guided climb of France's most famous landmark gives you the chance to live that dream. You'll climb the 674 steps to the tower's second floor as your local guide tells you the story of its remarkable construction and troubled early history before taking the elevator to the summit for a well-earned rest and a truly remarkable view of Paris. Enjoy!
See the tour itinerary, price, and description.
---
The Best Tours of the Paris Catacombs
The Catacombs are a labyrinth that can only be seen a few months of the year, which is why lines to get in can be up to 5 hours long. Although the Catacombs are hundreds of miles long, only one mile is open to the public. Tickets sell out months in advance, but our tours come with skip-the-line access and privileged access to a number of chambers usually closed to the public.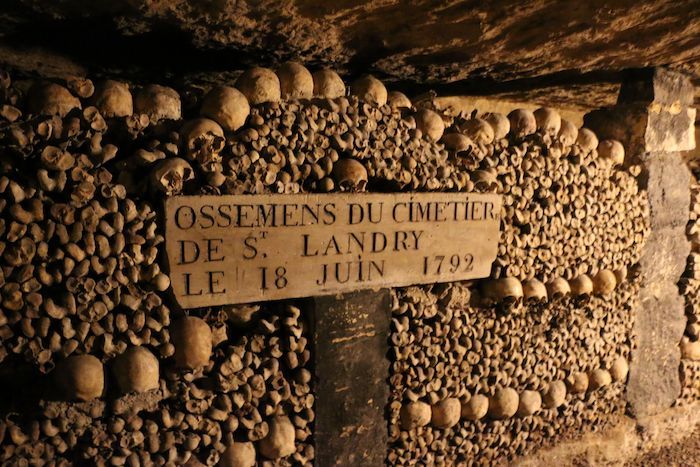 Why are skeletons stacked up in intricate designs below Paris? Where did these skeletons come from? Why are there 6,000,000 of them? Discover one of the great mysteries of Paris without spending long hours waiting outside on a Paris Catacombs tour.
With one of our passionate guides, explore underground Paris and learn the macabre details of these 200-year-old ossuaries. They will explain the incredible history, artwork, and unique architecture for a memorable experience of Paris' Catacombs.

See the tour itinerary, price, and description.

---
Not ready to book a tour? Find out if a tour of the Paris Catacombs is worth it.
The Best Parisian Cusine Food Tours
If you're looking for amazing food, Paris is one of the best places to visit. There are more Michelin restaurants in this city than in any other city on Earth, and a local food tour is a fantastic way to experience Paris' local food scene.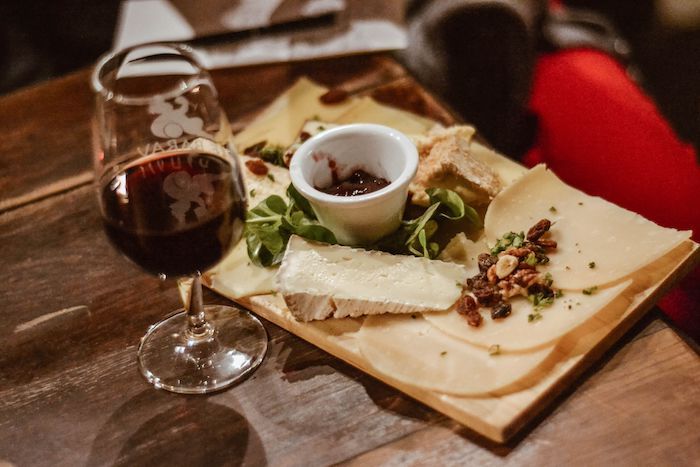 Le Marais is the nerve center of gastronomical delights, which is why our Le Marais food tour is one of our most popular experiences. It's also one of the only food tours in Paris to include oysters and a sit-down dinner! Enjoy a walking tour of the melting pot that is Le Marais, Normandy oysters and champagne, and falafel street food in the Jewish Quarter.

See the tour itinerary, price, and description.
2. Chef Led Food Tour of Paris' Montmartre District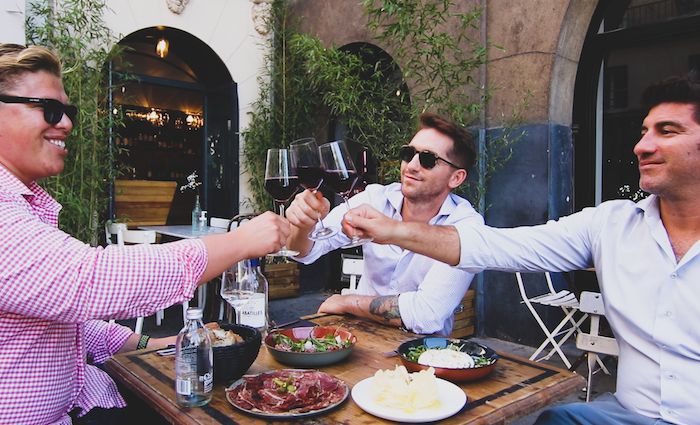 Craving a genuine French culinary experience but don't have the connections to call in a favor? That's why we've joined forces with Chef PJ and his team of gastronomic experts, so you can join them in tasting Montmartre's finest delicacies, indulge in a three-course feast with a wine pairing, and learn about iconic sites like the Moulin Rouge and the "I Love You" wall along the way
See the tour itinerary, price, and description.
---
Not ready to book a tour? Check out our Paris Guide for more resources.
The Best Private Tours of Musée d'Orsay
---
When people think of Paris, they tend to think of the Louvre and Eiffel Tower, and for good reason. Both attractions are epic! That said, the Musée d'Orsay would be the number one museum in almost any other city on Earth if it wasn't in Paris.
---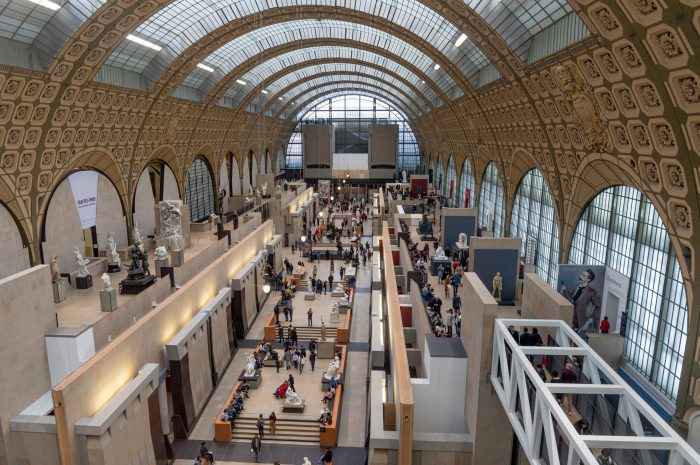 While taking a private tour of any museum is a luxury, a private tour of Musée d'Orsay is even more amazing. Why?

The museum doesn't get the same crowds as the Louvre, and the paintings demand an explanation. They are all very beautiful and recognizable, but Impressionism is best explained through a lens into the artist's life—something that a local tour guide does best in an intimate experience like a private tour.

See the tour itinerary, price, and description.

The Best Day Tours From Paris
---
1. Castles and Wine Tastings in the Loire Valley Day Trip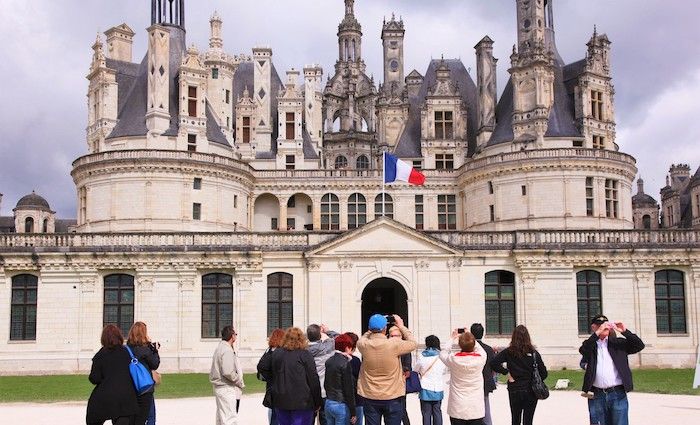 One of my favorite things to do in Europe is explore the countryside. This is because the architecture is amazing, and the agriculture is heavily focused on wine, which together makes for a beautiful experience. I also love having countryside lunches. They tend to be hearty, warm, and full of wine!
The Loire Valley is famous for castles and amazing dry white wines.
Our day trip to the Loire Valley not only explores an amazing castle but also includes a stop at a vineyard for a wine tasting. It will make for an incredible memory you will hold dear for the rest of your days!
Not ready to book a tour? Check out our Paris Guide for more resources.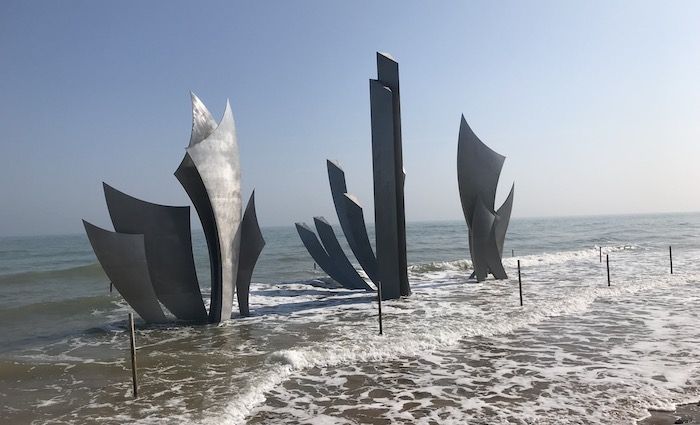 From "Saving Private Ryan" to stories from our ancestors, Normandy is famous for the great sacrifices of brave men in the face of tyranny. Today, you can visit different beaches from Omaha to Pointe du Hoc to pay respects. The beaches of Normandy, where World War II was viciously fought, have been kept as it was, down to bullet holes, craters, and cannon shells.
Our Normandy day trip of D-Day landing beaches visits Omaha Beach, Utah Beach, Pointe du Hoc, and even a Cider brewery—the region's specialty. This day trip is most definitely long—14 hours in total—but if you have an extra day and are passionate about WWII, it's well worth the time.
---
Not ready to book a tour? Find out if Paris tours are worth it.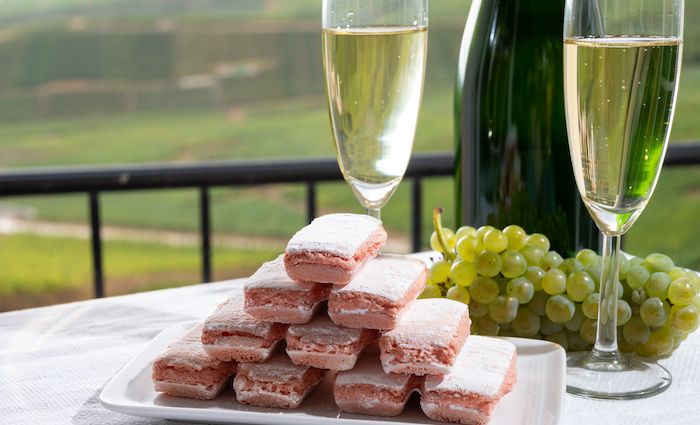 Should you be looking for a day trip to remember—and you're a fan of champagne—then a trip to the Champagne region is a must. The French countryside is waiting to take you on a culinary journey from wine cellars to champagne houses and a tasty spot for lunch.
This tour includes stops in the cities of Reims and Épernay, where you can see the famous Reims cathedral and explore Dom Perignon's final resting place in the Benedictine monastery in Épernay. Your day in the countryside will be unforgettable.
---
Not ready to book a tour? Find out if Paris tours are worth it.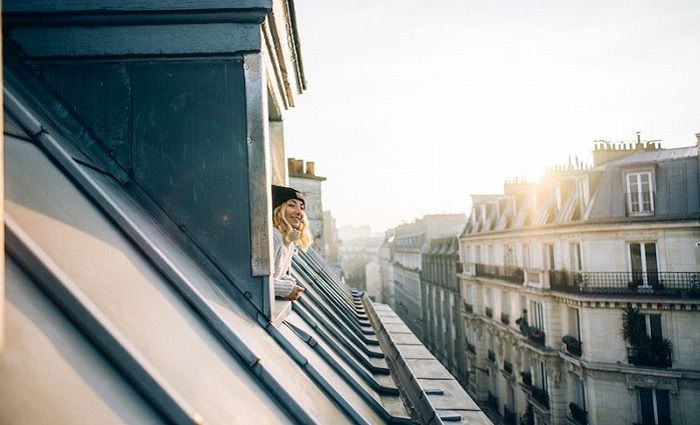 Find the best places to stay
Where To Stay in Paris
With a city as magnificent as Paris, it can be hard to find the perfect hotel at the perfect price. Explore the best hotels and places to stay in these incredible neighborhoods in Paris.