It is undeniable is that French cuisine is one of the best in the world which is best contested firsthand! This guide is updated annually by our very own consortium of Parians with the best restaurants in Paris!
---
Pro Tip: If you are planning a trip to the City of Lights and you like this article, I highly recommend bookmarking it in your browser. This way you can come back to it as a reference later on. Also, check out our Paris tours if you want to have a more memorable trip. Local guides + small groups make for a great tour!
Best Restaurants in Paris in 2023
Some associate " Best" with expensive, but as you will see that is not always the case. You will find all shapes and sizes in this list. See which one suits you and go for it.
1. Les Marches €€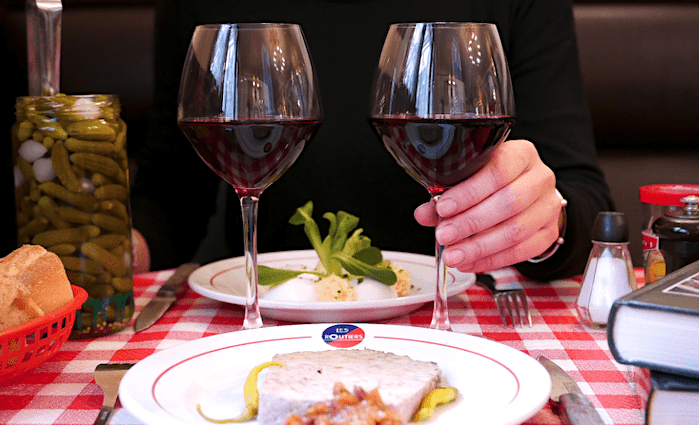 Why the Best: Open every day of the week and close to the Eiffel Tower, Les Marches brings you back in time when things were simple. Family owned with no extra frills besides, good, traditional French cooking.
The chefs take extreme care in each dish and it shows when it hits your mouth. Go back in time when you were a boy in France and your grandma was cooking. That is the best way I can explain your experience here.
What is it near: Eiffel Tower
Address: 5, Rue de la Manutention – 75116 PARIS
Want more in depth restaurant recommendations around the Eiffel Tower? Click on the article below for a more comprehensive list.
2. Baieta €€€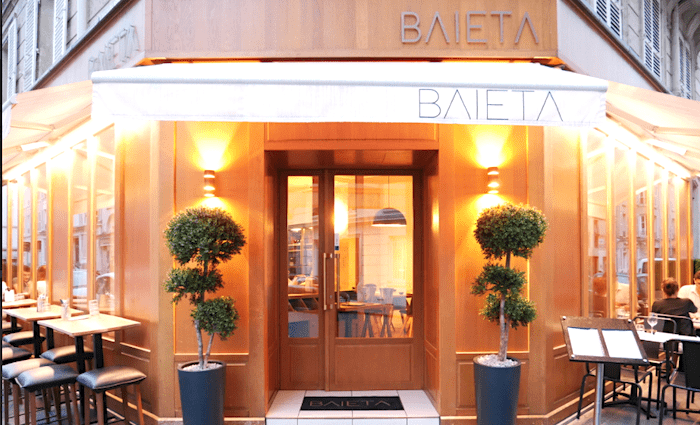 Why the Best: It is true that this restaurant has a Michelin star, but that's not why I listed it. It is not based on Parisien fare, but on Southern France's wide bouquet of flavors. You can feel that you are in the Mediterranean when you walk in and taste the food.
Baieta means " Kiss" in the Niçois dialect and their goal is to make it just as pleasant. The 7 course tasting menu with accompanying wine will run you 150€, but it is worth every Euro cent. Leave the cold and grey of Paris for a few hours and be kissed by the warmth of the South.
What is it near: Notre Dame
Address: 5 Rue de Pontoise, 75005 Paris
Popular Paris Tours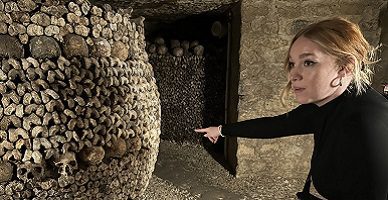 Best-Selling Tour
Paris Catacombs Tour with Secret Rooms & Privileged Access
The Paris Catacombs are unlike most attractions you can visit since it's an underground burial ground with 6 million skeletons adorning the walls. Learn the deep history here with our English-speaking guide for an experience of a lifetime. Skip-the-line admissions and access to exclusive areas that the public can't access make this the best tour of the Paris Catacombs.





See Prices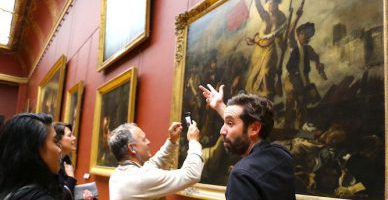 Top-Rated Tour
Secrets of the Louvre Museum Tour with Mona Lisa
The Louvre is the largest art museum on Earth and the crown jewel of Paris. You could spend days here, but instead, join a passionate, English-speaking guide for a tour of the most famous artworks. View the Mona Lisa, the Coronation of Napoleon, Winged Victory of Samothrace, and so much more.





See Prices
Not ready to book a tour? Check out Paris Guide for more resources.
3. L'Oiseau Blanc €€€€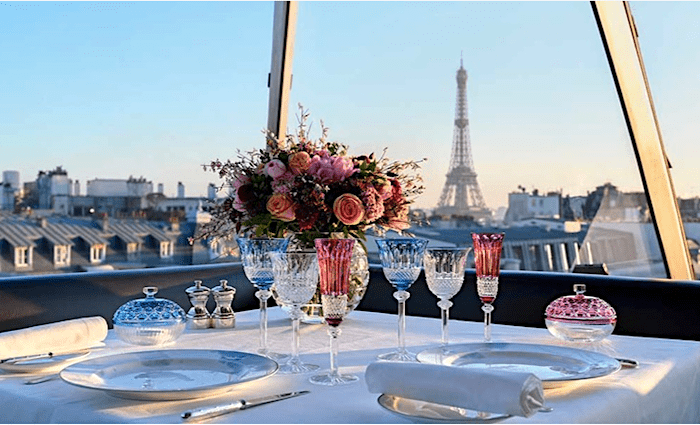 Why the Best? When writing an article like this, I usually avoid hotel restaurants so as to promote individual establishments. I will break my rule here, because I feel that this restaurant is simply divine. It has a Michelin star and definitely deserves it.
Their 5 course tasting menu will cost you 185€ ( excluding drinks) which is steep, but well worth it. Everything is immaculate and perfect. The dress code is chic/elegant and I almost forgot to tell you- It is a rooftop restaurant with a 360 degree view including the Eiffel Tower and pretty much the rest of the city.
If you are going to splurge one night, this is the place to do it
What is it near:: Arc de Triomphe
Address: 19 Avenue Kléber, 75116 Paris
Is your hotel around the Arc de Triomphe? Click the article below for a more in depth restaurant guide near the Arc de Triomphe:
4. La Cantine du Troquet Daguerre €€€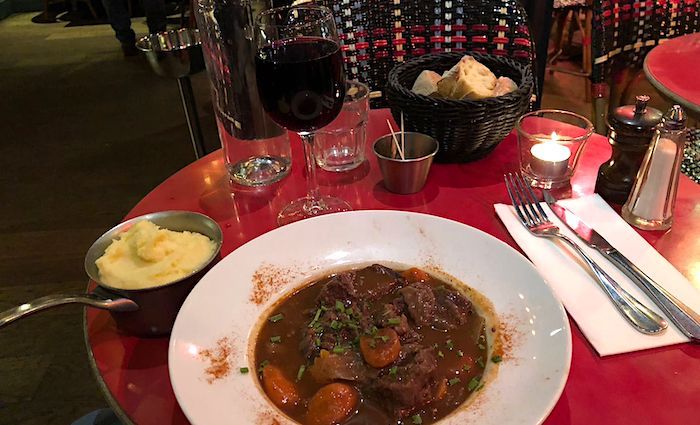 Why the Best? When you walk in, you might be wondering why I added this to the best list. The restaurant is very unassuming and most people walk past it, never knowing of the Delicious meals they will be missing. Quality/ Price ratio is outstanding and I would say that in other restaurants of this quality you are paying almost double.
The cuisine is a mixture of some classic dishes with a lot of new twists for the modern diner. The chefs usually come out to say hi and ask how everything is going and make sure you get the créme brûlée or the cheese plate for dessert!
What is it near: Paris Catacombs
Address: 89 Rue Daguerre, 75014 Paris
Is your hotel around the Paris Catacombs? Click the article below for a more in depth restaurant guide near the Paris Catacombs:
5. Camille €€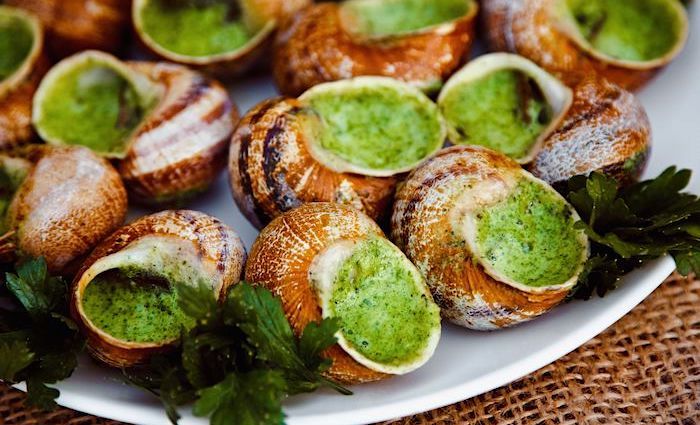 Why the Best? Camille is definitely under the radar, which makes it even more interesting to visit, since you won't find many tourists here, just local frenchman having a good meal.
The cuisine is classical French, so if you have been eating New Age, Fusion or non traditional French fare, and are saving yourself for the right place, welcome.
Perennial favorites such as Escargot, Filet de Boeuf with Béarnaise sauce, Magret de Canard ( Duck) and of course the Tartare are all dishes that will have your belly, and your wallet, thanking you.
What is it near: Marais
Address: 24 Rue des Francs Bourgeois, 75003 Paris
Is your hotel around the Marais? Click the article below for a more in depth restaurant guide near the Marais:
Not ready to book a tour? Check out Paris Guide for more resources.
6. Sacrée Fleur €€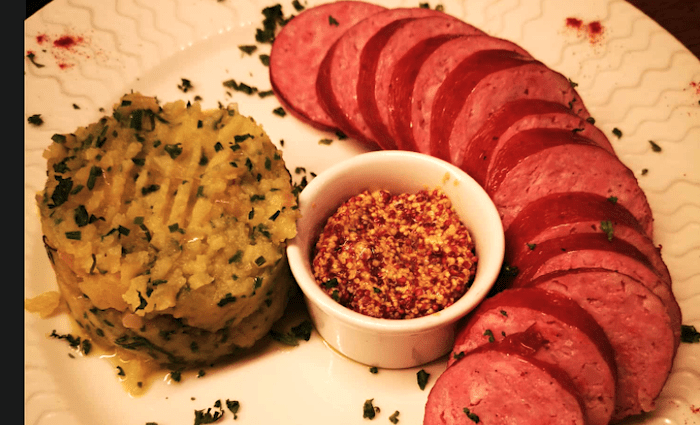 Why the Best? Be aware of the many tourist traps that you will find in Montmartre- there are too many to count. I highly recommend when you are in this area to take a bit of a walk and eat here. The food is great, the staff is super friendly- what else do you want in a restaurant?
Full disclaimer- this is a meat restaurant. Their speciality is meat and they are proud to say it. If you haven't already tried at this point, then I recommend trying the frog's legs here as well.
What is it near: Sacré-Coeur Montmartre
Address: 50 Rue de Clignancourt, 75018 Paris
Is your hotel in Montmartre? Click the article below for a more in depth restaurant guide in Montmartre:
7. Le Bistro du 11 €€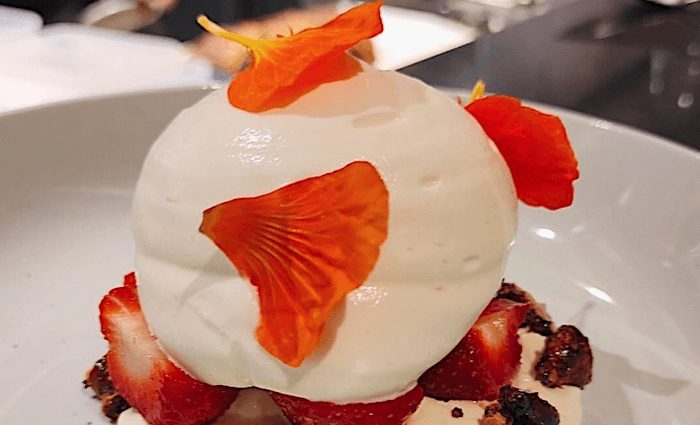 Why the Best? I know I know, this was an article about Paris, but Versailles is not far away and most people will visit Versailles during their stay, so I wanted to add it. Plus, so many people have asked me where to eat in Versailles, I decided to slip this one in here.
The cuisine is Modern French and the menu is not big at all. The price/quality ratio is super and the staff are very accommodating. If you happen to be in Versailles, don't miss the chance to eat extremely well for a good price.
What is it near: Versailles
Address: 10 Rue de Satory, 78000 Versailles
Is your hotel in Versailles? Click the article below for a more in depth restaurant guide in Versailles: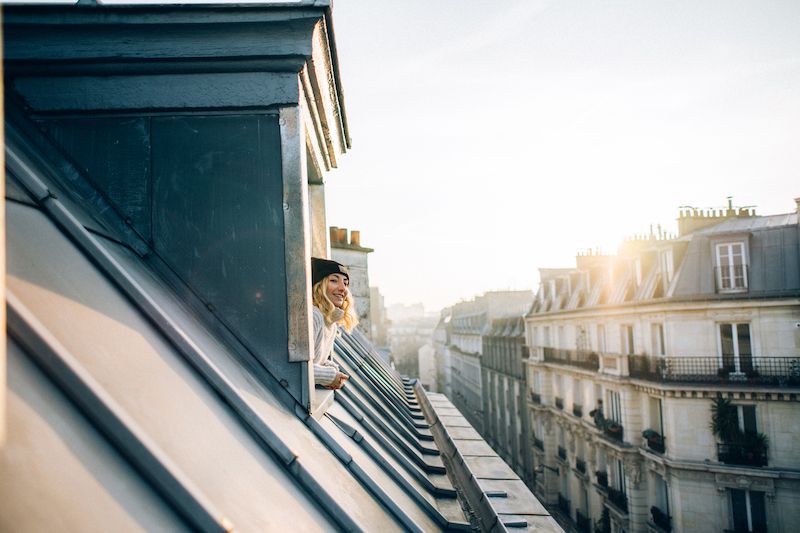 Find the best places to stay
Where To Stay in Paris
With a city as magnificent as Paris, it can be hard to find the perfect hotel at the perfect price. Explore the best hotels and places to stay in these incredible neighborhoods in Paris.