Stonehenge
Visit England's most mysterious ancient ruins
See Stonehenge Up Close at Sunrise, Daytime, or Sunset
Stonehenge has long been a mystery whose origins, creation, and purpose have eluded scientists, historians, and citizens for decades. Who built them? Why were they built? And how were they built? Many of these stones weigh an average of 20 tons! When we consider what we're told about ancient history, it's difficult to imagine that men could move stones into specific shapes like this but somehow they did.
This Stonehenge guide is meant to help you understand that visiting Stonehenge is worth the day trip from London. There are also other interesting ruins you can see along the way in Bath, Avebury, or West Kennet Long Barrow. Or if you fancy another royal experience, book a tour that also stops at Windsor Castle!
So be sure to plan an extra day to your London vacation to see Stonehenge up close. You can visit early in the morning, during the day, or at sunset. All of which will make for a memorable visit to this incredible site.
Top Tours and Day Trips to Stonehenge
Stonehenge sits approximately 90 miles outside of the city of London, and if you aren't confident driving on the left side of the road, you'll appreciate booking a small group tour to get you there. In fact, on a Stonehenge tour, you can see much more than just Stonehenge! There are other ancient ruins in towns like Bath and Avebury. Plus, you could stop to see an original Magna Carta at the Salisbury Cathedral.
Whether you want to experience the magic of Stonehenge without the crowds by entering at sunrise or sunset, or you want to visit Stonehenge and Windsor Castle, we have options to choose from! You can make your Stonehenge trip all the more memorable and stress free by letting us handle the details. And of course, you'll appreciate the enthusiasm of your local driver-guide who will be sure to share the legends and history along the way.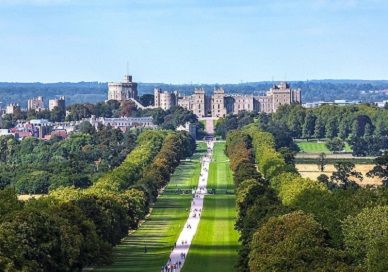 Windsor Castle, Stonehenge, and Bath Day Trip from London
Book a full day tour to see some of England's most iconic sites: Windsor Castle, Stonehenge, and Bath. Leave the transportation to us as you enjoy seeing the former Queen's favorite residence, the puzzling but cool stone ruins, and the city of Bath named after the Roman Baths.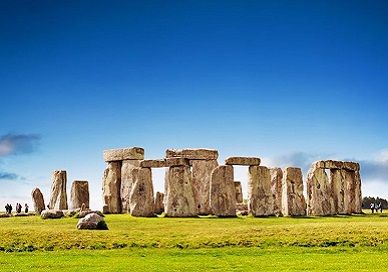 Early Access Stonehenge Morning Tour from London with Inner Circle
If you're a morning person, then seeing Stonehenge at sunrise before the public is allowed inside should be on your bucket list. You'll love the peaceful morning here during this exclusive opportunity before heading off to the Salisbury Cathedral to see the Magna Carta too.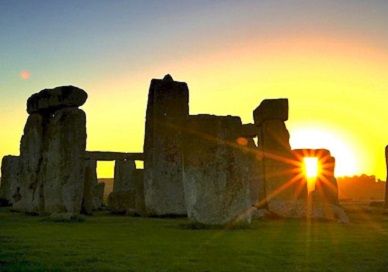 After Hours Inner Circle Tour from London
Looking for a day trip to Stonehenge that arrives at sunset? Then this is your ideal tour. You'll start with stops at Avebury, Silbury Hill, West Kennet, and more, to see ruins like an ancient manmade mound. But your final stop will be after-hours access to the Inner Circle at Stonehenge after the public has left and the sun begins to set. An unforgettable experience.
Latest Stonehenge Articles
Is a tour of Stonehenge worth it? I cover all the reasons I think it is in this article. Covering everything from special access to the logistics of travel. You will find every reason for taking a tour of this incredible site below. Pro Tip: Planning what to do on your trip to London? Bookmark this…