The Uffizi Gallery
Everything You Need to Know
The Uffizi Gallery is a testament to the brilliance of Florence and the power of the Medici. It started as a simple office building built for the magistrates of Florence and today is one of the world's greatest collection of Rennaissance art.
The Uffizi, or offices, are connected to Palazzo Vecchio which is the main seat of the Florentine government and has been since the Medici. The name means "old palace" and it obviously had to earn that name over many years. When it was constructed, between 1299 and 1314, it was given the name Palazzo Signoria.
The photo above is in fact the entrance to Palazzo Signoria where the Signoria or governors of Florence would enter. Today, it is a door you can walk through prior to entering the Uffizi Gallery. While the name Palazzo Signoria has been replaced by Palazzo Vecchio, the square in which the entirely stone constructed fortress stands bares its former name; Piazza Signoria.
Articles to Get You Ready for the Uffizi
Top Uffizi Gallery & Florence Tours
While we will provide you with as much information as possible to get you prepared for your visit we firmly believe the only way to enter one of the world's greatest galleries is accompanied by a local guide. You can obviously choose for yourself and our goal of providing all of this information is to spark your intrigue for learning and give you a strong foundation.
Your guided experience will be that much more enjoyable if you are familiar with the main works of art. You will be much more excited to see the Birth of Venus or other works by masters like Botticelli if you have an understanding of their significance.
Our museum guides are all licensed experts and fully capable of answering all of your questions on each attraction. They are also the elite guides of our industry. Instead of explaining that each painting is "oil on wood" they focus on the lives of the artist and how the painting wove its way into world history.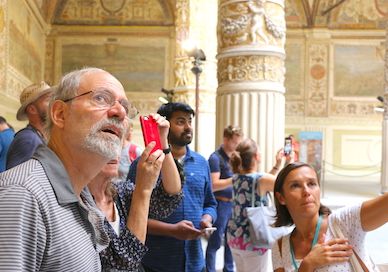 Skip the Line Uffizi Gallery
Remove the guesswork and make your trip more memorable by joining a local guide in Florence. This is our most popular Uffizi tour which hits all the top art and skips the lines!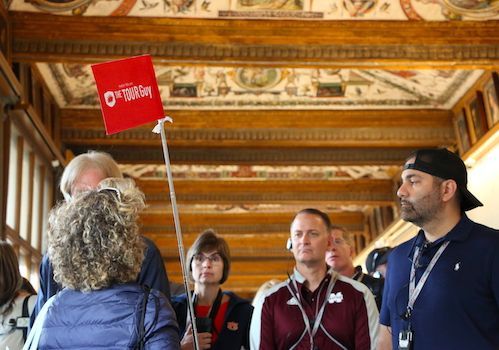 Uffizi Tours
Plenty of options and start times to see the former offices of Medici now one of the greatest museums on Earth.
Latest Florence Articles