Doge's Palace
Key to a Memorable Trip
Articles on Doge's Palace
Doge's Palace is located on the border of St. Mark's square in Venice. This ancient Palace was the residence and seat of power for the Duke of Venice.
Venetians are arguably the last remaining descendants of the Roman Empire. Romans fled to this tiny island and brought their secrets with them. Glass blowing, for example, was a skill all but lost after the Romans. The Venetians cherished and developed this skill in secret which would bring them great wealth and establish them as a merchant trading city during the Renaissance.
All the wealth and power was controlled by each Doge (Duke) and governed from the Palazzo Ducale or Doge's Palace. Unlike the Florentines in their Palazzo Signoria (Vecchio), the Venetians were known for torturing their enemies and being secretive. Venice was far from a republic.
Learn more about Doge's Palace by reading through the articles below. Start with a history of the palace before reading how to visit and what to see.
Popular Venice YouTube Videos
View our YouTube channel
Top Doge's Palace & Venice Tours
Venice is such an interesting and unique city that it makes sense to get the inside info from a local guide. Our passionate guides make the experience much more memorable and ensure you see everything you are supposed to. Navigating Venice can be difficult, even with GPS, and a guide will help you get your bearings while adding to your experience. Not to mention, they skip the lines!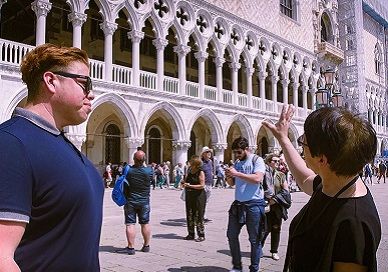 St. Mark's Basilica & Doge's Palace Half-Day Tour with Gondola Ride
Explore the top two sites in Venice with a local guide. You get skip-the-line entry to both St. Mark's Basilica and the Doge's Palace to ensure you're not wasting any time. Plus, you get to take in Venice from an iconic Gondola ride!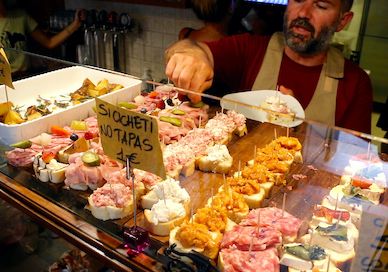 Venice Locals Evening Food Tour in Cannaregio
People who say Venice is too touristy have not done enough research. Cannaregio is an amazing break from the crowds and our food tour is the most authentic way to experience it. Taste cicchetti and other Venetian specialties with wine included! You'll leave with a full stomach!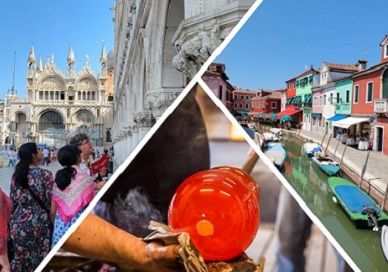 Ultimate Venice in a Day with Murano and Burano
The ultimate tour of Venice. You'll get skip-the-line access to the most important buildings in Venice, plus a gondola ride, and private transportation to the islands of Murano and Burano. It's a full day of touring that will make for the best memories in Venice ever.
Latest Venice Articles
No trip to Venice is complete without a trip to the islands of Murano and Burano, with their famous glass and lace-producing factories. One of the best ways to experience these two islands is on a guided tour. In this article, I'll cover the best Murano and Burano tours to take this year and why.…
Continue Reading The Best Murano and Burano Tours to Take in 2024 and Why