London, England
Local travel advice for getting to know the best of London
Your Guide for Visiting London
London is an iconic destination with roots going back 4,500+ years, yet much of what you see today started under William the Conqueror in the 11th century. This historic city has countless attractions that are must-visit locations such as the Tower of London, Westminster Abbey, the Shard, Borough Market, Buckingham Palace, Kensington Palace, St. Paul's Cathedral, and much more.
Just a couple hours from London you'll find Windsor Castle, Stonehenge, and the city of Bath. All of these are breathtaking sites that connect you with our ancestors from the Bronze Era to ancient Romans to the current English monarchy.
Some destinations can be explored on your own but with a local guide and expert, they will become experiences you will remember for years to come. Below are some articles to help you understand how to make the most of your trip from where to stay in the city (it's huge) to what to do and where to eat. Then you can start reserving tours and activities that will elevate your trip and add much-needed structure.
Top London Tours
Here are our top-rated tours of London that clients love. Whether you want to stay in the city or head out for a day trip or two, these tours will make your vacation to London worthwhile.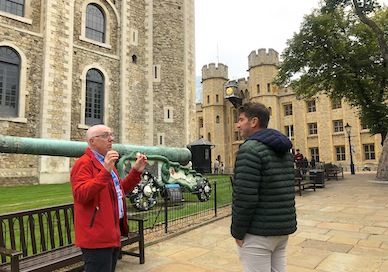 The Tower of London
The Tower of London is an infamous castle complex started by William the Conqueror in the 11th century. It has grown to massive proportions with so much to see and discuss from the moat system to impenetrable walls and beautiful chapels. Much of the story surrounds the executions, fanciful armor, and mad monarchs!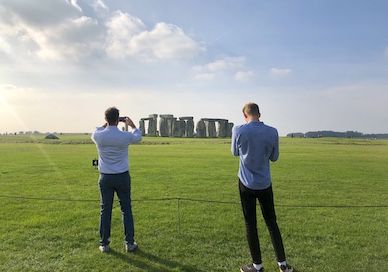 Stonehenge, Windsor & Bath Day Trip
Taking a day trip to the countryside is a great idea in London. So many incredible attractions nearby! Windsor Castle has a millennia-long legacy that allows you to get up close and personal to the royals. Stonehenge trumps that with almost 5,000 years of history!
Latest London Articles
Whether you're coming for a romantic getaway or a family adventure, spending New Year's Eve in London to celebrate the New Year is a fantastic idea. London offers even more entertaining activities during the holidays, from ice skating and Christmas markets to city tours and elegant dinners. Read on to discover the unmissable experiences that…
Continue Reading How to Spend New Year's Eve in London in 2023