London, England
All the Tools You Need from Local Experts
Why Visit London?
London is an iconic destination with roots going back 4500+ years and what you see today starting around 1066 AD. It has countless attractions that have earned a visit such as the Tower of London, Westminster Abbey, the Shard, Borough Market, Buckingham Palace, Kennsington Palace, and much more.
Nearby London you have Windsor Castle, Stonehenge, and Bath. All of these are breathtaking sites that connect you with our ancestors from the Bronze era to English Monarchs, and even the Romans two millennia ago.
Some destinations can be explored on your own but with a local guide and expert, they will become experiences you will remember for years to come. Below are some articles to help you understand what is right for you and start the planning process. From where to stay in the city (it's huge) to what to do and where to eat. From there you can start reserving tours and activities that will elevate your trip and add much-needed structure!
Top London Tours
Here are our top-rated and purchased tours of London. All are complete "no-brainers" that you should not visit London without.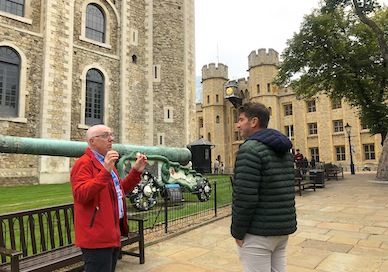 The Tower of London!
The Tower of London is an infamous castle complex started by William the Conquerer in the 11th century. It has grown to massive proportions with so much to see and discuss. From the moat system to impenetrable walls and beautiful chapels. Much of the story surrounds the executions, fanciful armor, and mad monarchs!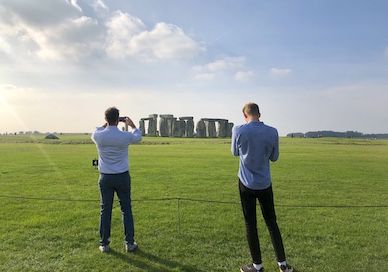 Stonehenge, Windsor & Bath Day Trip
Taking a day trip to the countryside is a great idea in London. So many incredible attractions nearby! Windsor Castle has a millennia-long legacy that allows you to get up close and personal to the royals. Stonehenge Trumps that with almost 5000 years of history!
Latest London Articles
Planning to improve your knowledge of baroque art by admiring artworks by Rembrandt? Unsure where to start? Don't worry: We are Rembrandt experts, so we have you covered. Here are the most famous paintings of Rembrandt that you should plan to see! The 10 Most Famous Artworks By Rembrandt Rembrandt is my favourite artist, and…
Continue Reading Rembrandt's Most Famous Works of Art and Where to Find Them