Interested in exploring two million years of human history and culture in one place? You're not alone. The British Museum is the UK's top attraction and draws huge numbers of visitors, so it's a good idea to be prepared for your visit. In this guide, we share everything you need to know about how to visit the British Museum from hours to tours, what to see, and a brief history.
---
Pro Tip: Planning what to do on your trip to London? Bookmark this post in your browser so you can easily find it when you're in the city. Check out our guide to London for more planning resources, our top London tours for a memorable trip, and the top things to do in London.
Visiting the British Museum:
What We'll Cover
The British Museum is the world's first public national museum with free admission. Founded in 1753, the museum houses an astonishing eight million artefacts in over 60 galleries spanning two million years of history from six continents.
It is the UK's most popular attraction, welcoming 5.9 million visitors. If you're planning to visit, it's a great idea to be prepared. In this guide, find out what you need to know to visit the British Museum. here's what we'll cover:
British Museum Opening Hours and Tickets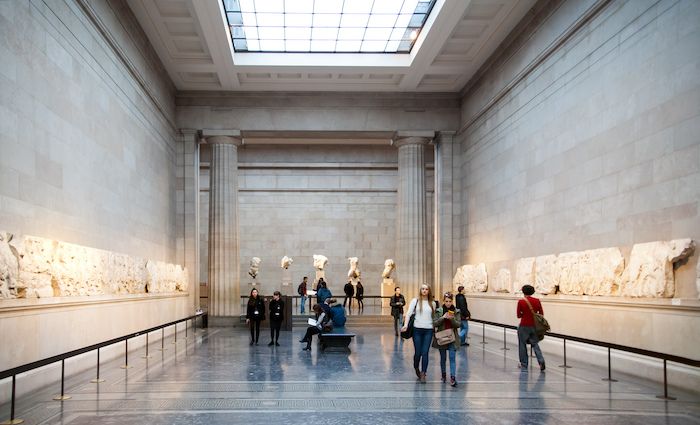 Opening Hours:
The museum is open every day from 10 am to 5 pm. On Fridays, it stays open until 8.30 pm.
A booked time slot will get you guaranteed entry. As mentioned before, it is the UK's top attraction and has a massive amount of visitors. So, despite this neoclassical building's vast size, booking a ticket removes the admission hassle.
Tickets:
It's free to visit the British Museum, but there are also priced special exhibitions. Throughout the year, the museum presents fascinating special exhibitions, which they feel will be popular with visitors. For example, "Hieroglyphs: unlocking ancient Egypt" is on until February 2023 and tickets cost £18 for Adults.
Address: Great Russell St.
How Long To Spend in the British Museum
Short answer: 3 hours
The museum is a huge building and has a total collection of around eight million artefacts (obviously not all on display). However, you could budget for 2 hours if you already have a general idea of which exhibits you want to see.
But, in truth, 3 hours will enable you to absorb a considerable amount of the museum's content just by wandering around. If you have a short break after your first 1.5 hours, you'll be refreshed and energized for the rest of your visit.
That said, you could easily spend a whole day seeing all of the museum's items and exhibits. The advice we have given takes into account the practicalities of spending 6-8 hours in a museum. So, it all depends on how much you want to see and how much time you have.
Popular London Tours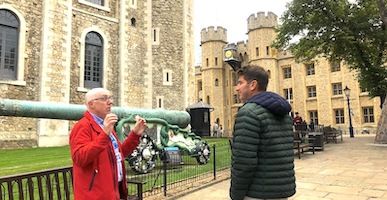 Best Selling Tour
Legends and Lore Tour of the Tower of London
How can you explore London's top attractions without getting overwhelmed? By joining this guided small group tour! With 1,000 years of history and acres of buildings, the Tower of London is easier to explore and understand with the help of your local guide. Best of all, you'll even see the famous crown jewels and have a boat ride down the River Thames.





See price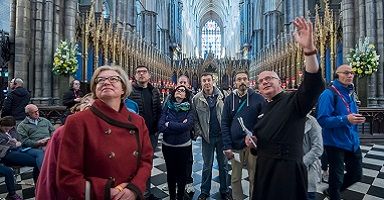 Top Selling Tour
London Walking Tour with Westminster Abbey and Changing of the Guard
This is the perfect tour for someone who wants to get to know the real Westminster Abbey. With skip-the-line entry, you get some quiet time in the nave of the abbey with your guide and small group before exploring the tombs of notable kings, queens, philosophers, and more. Depending on the day, you'll even get to see the Changing of the Guard ceremony at Buckingham Palace.





See price
Not ready to book a tour? Find out if London tours are worth it.
What To See in the British Museum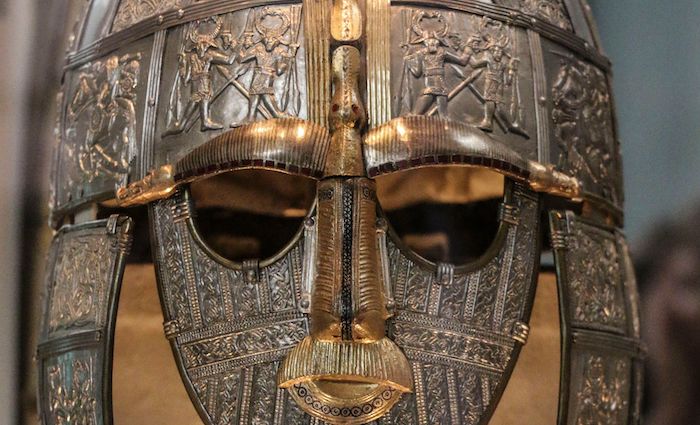 The British Museum's collection spans two million years of history across six continents. To say there's a lot to see in this massive museum would be an understatement.
There are more than 60 galleries exhibiting items like the Rosetta Stone, one of the most visited objects in the museum, and the Sutton Hoo Helmet. It may be difficult to decide which to see. Here are our recommendations on what to see when you visit the British Museum. For more in-depth descriptions, history, and images, check out our article on the top things to see.
The Younger Memnon (Room 4 – Egypt)
Oxus Treasure (Room 52 – Ancient Iran)
Kakiemon Elephant (Room 92-94 – Japan)
Mechanical Galleon (Room 39 – Clocks and Watches)
Lewis Chessmen (Room 40 – Medieval Europe, 1050–1500)
Royal Game Of Ur (Room 56 – Mesopotamia, 6000–1500 B.C.)
Aztec Serpent (Room 27 – Mexico: 2000 B.C. – A.D. 1521)
Ife Head (Room 25 – Africa)
Assyrian Lion Hunt Reliefs (Room 10 – Assyria)
Sutton Hoo Ship Burial (Room 41 – Europe, A.D. 300–1100)
The Rosetta Stone (Room 4 – Egypt)
In addition to the galleries you'll see above, you'll also enjoy these rooms:
The Parthenon Sculptures (Rooms 18a and 18b)
Egypt/The Rosetta Stone (Rooms 4, 61-66)
The Roman Empire (Room 70)
Assyria (Rooms 6-10)
Ancient Greece/Alexander the Great (Rooms 12-23)
China and South Asia (Room 33)
The Islamic World (Rooms 42-43)
British Museum Tour Options
If you're planning a trip to the British Museum, you should perhaps look beyond this brief guide and consider our more in-depth guided tours. An expert guide will present the histories of the world and its earliest civilizations in an easily understood way.
We have already mentioned how it can take 3 hours to see the exhibits on your own but more likely 6-8 hours to see everything. A knowledgeable guide will remove the stress of you having to work out what to see and where. And they'll cover the exhibits in a more reasonable time so that you have an interesting and memorable visit.
British Museum Tours and Audio Guides
The British Museum offers a few different guided tours from their free 40-minute Eye-opener tour to their Around the world in 90 minutes tour covering the museum's highlights for £14 per person. Check the official website for booking details.
They also offer a variety of themed audio guides in their app for anyone interested in doing a self-guided tour of the museum. You can purchase the full bundle per language for £4.99 (introductory offer) or themed tours per language for £1.99–£2.99
Not ready to book a tour? Check out the best London tours to take and why.
Facts and History of the British Museum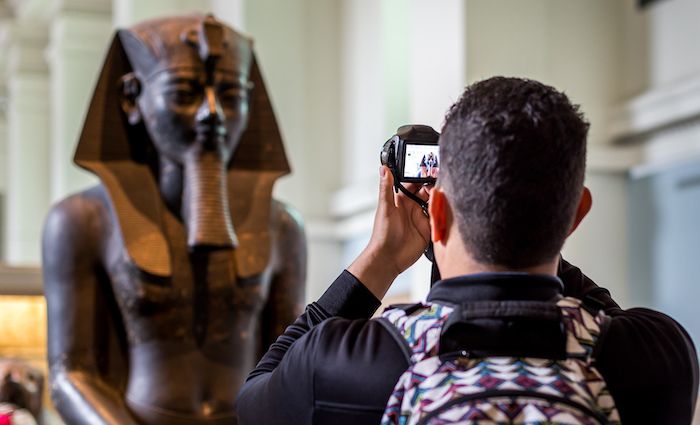 Founded in 1753, it's the world's first national public museum with free admission for all.
The museum has over eight million artifacts in its collection
The collection spans two million years.
In recent years, it has competed with the Tate Modern as the UK's most popular visitor attraction. But now it is the most popular, with 5.9 million visitors.
Egyptian exhibits are amongst the most popular. The Tutankhamen Exhibition of 1972 drew record attendance. However, the Rosetta Stone, another Egyptian artefact, has proved the most popular over the centuries.
In the Japanese Galleries, you'll find a full-size replica of a traditional Japanese tea house
The Parthenon Marbles are a popular attraction today but also proved to be a hit with prominent individuals in centuries past. Mozart visited in the 1760s and 19th-century Romantic poets Lord Byron and John Keats wrote poems about it after visiting.
Places To Eat Nearby
We've listed the museum's restaurant below, but there's also the Court Café, the Montague Café, and a pizzeria inside the museum. Also, there are other options not too far beyond the museum gates, in case you are seeking more inspired dining. For more options, see our article on the best restaurants near the British Museum.
Great Court Restaurant: ££ | Afternoon Tea—For a distinctly English treat, you can enjoy afternoon cream teas or other beverages. But there are also two and three-course lunches. However, if you're looking for something lighter, they have sandwiches, snacks, and pastries.
Hakkasan: ££££ | Cantonese Restaurant—This Michelin-star restaurant is a worthy treat if you want to complete your museum visit with a little pampering. Dishes such as Dim Sum and Hakkasan stir-fries are on the menu.
Zeo's London: ££ | Mediterranean Cuisine—Quality food at a reasonable price. The restaurant has a light, airy feel and a bit of a buzz about it. Mediterranean cuisine is not tied to one nation and includes dishes such as lamb shank and also pan-fried salmon.