Is the Tower of London worth visiting? Yes. If you're coming to London, you might wonder: should you explore the Tower on your own or take a tour? This landmark attracts millions yearly. In this article, we'll discuss the value of Tower of London tours.
---
Pro Tip: Planning what to do on your trip to London? Bookmark this post in your browser so you can easily find it when you're in the city. Check out our guide to London for more planning resources, our best Tower of London tours for a memorable trip, and the top things to do in London.
What is the Tower of London?

---
Officially known as Her Majesty's Royal Palace and Fortress, the Tower of London's history goes back over 900 years. The central keep, known as the White Tower, was constructed by William the Conquerer following the Norman conquest in 1066. The 11th-century Tower was designed to terrify and subdue the local population and deter foreign invasion.

Its use as a royal residence declined during the Tudor reign, and the Tower gained a reputation as a gruesome state prison.
Here, the wives of Henry VIII, Anne Boleyn and Catherine Howard, were beheaded and the 'Princes in the Tower' we held captive. Here, the crown jewels are secured. And here, the notorious English mobsters, the Kray twins, were held captive in 1952, for failing to report for National Service, making them amongst the very last to be imprisoned in the famous Tower.
The Tower of London has been the center of the English consciousness for almost as long as there has been an England. To understand its history is to understand England's history. So is a tour of the Tower of London worth it? Absolutely.
---
Not ready to book a tour? Check out our Free Guide to the Tower of London
Is a Tour of the Tower of London Worth it?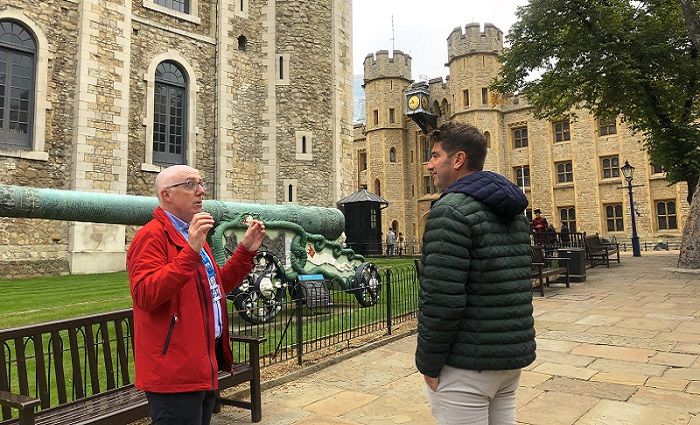 ---
Short Answer: Yes, a tour is worth it.
While it is entirely possible and enjoyable to visit the Tower of London without a guide, a guided tour can often elevate a visit to another level.
The entry fee includes admission to the Crown Jewels, the White Tower, Chapel of St Peter ad Vincula, the battlements, the Medieval Palace, the Bloody Tower, Torture at the Tower exhibition, Fusiliers Museum and Royal Mint exhibition. That is a lot to take in and trying to do it alone can be daunting. With a local expert guide with you, they will be sure to make certain you don't miss anything vital.

Amongst the many advantages of a tour, the following are probably the most important.
---
Skip-the-Line Tickets
There are two types of tourists: Those who wait in line and those who don't.
Some 2 million visitors pass through the Tower of London each year. In high season, tickets sell out in advance, but with tours, that is all taken care of for you. This eliminates the confusion outside if there are lots of people trying to get in the right line.
A guide with skip-the-line tickets can make this a smooth and quick process.
---
Small Group Tour
With over 900 years of history, getting lost in the Tower of London is easy. A good tour guide is a great storyteller, and the tower has played host to some of the greatest stories ever told. Avoid the large group tours and join one of our more civilized small group tours.
---
Private Tours
If you enjoy seeing historical gems at a pace dictated for you, or you love to ask questions, then our private tours are perfect. Our expert guides will tailor an incredible experience for you, providing an unforgettable experience for your group.
---
Not ready to book a tour? Check out our Free Guide to the Tower of London
If Tours of the Tower of London are Worth it Which is Best for You?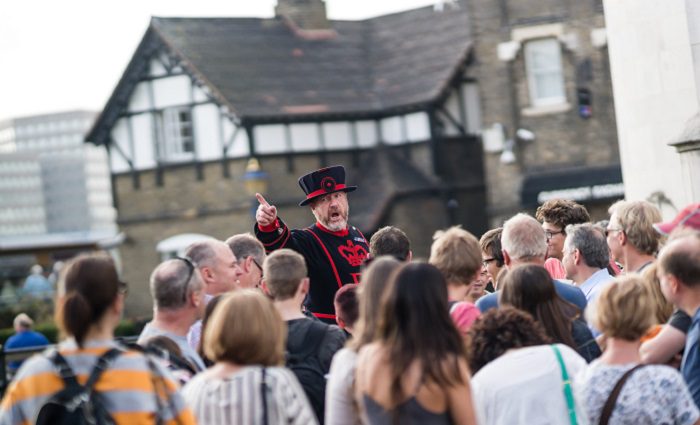 ---
Now that you know a tour of the Tower of London is worth it, you need to ask which one is best for you. We have a detailed article on the Best Tours to Take of the Tower of London and why, but below, you'll find a brief description of our highest-rated experiences.
Board your clipper and glide down the River Thames past some of London's most iconic sites before reaching the imposing Tower of London.
Your guide will show you around this historic castle turned prison-and share stories of the famous prisoners held and executed here, including Anne Boleyn, Guy Fawkes, and Sir Walter Raleigh. You'll also be able to see the famous Beefeaters and take in the impressive crown jewels. All under the watchful eye of the castle's resident ravens!
See tour itinerary, price, and description
The best tours offer great historical storytelling, solve logistical issues, or offer unique experiences. Great tours like this one offer all three.
No one tells the stories of the Tower of London better than a Beefeater, so you'll get a private meeting with one inside a room in the Bloody Tower that most people miss!
Then, your expert guide will take you to explore Tower Green, the Bloody Tower, Traitor's Gate, and much more. And the jewel in the crown? How about a visit to the actual crown jewels?
See tour itinerary, price, and description
Want to see London's most iconic attractions in just one day? This action-packed London-in-a-day tour makes the most of your time in this historic city.
You'll have time to explore the Tower of London, Westminster, Buckingham Palace, and more, all with a local expert guide.
This in-depth tour lets you skip the line to see London's best sites without the long wait, and you'll even get to take a boat ride along the River Thames. A perfect way to see many of London's highlights if your time in the city is limited.
See tour itinerary, price, and description
---
On a regular Monday to Friday, I hate mornings. But on vacation, I can't get enough of them. I like to see a city before it wakes up. Before the crowds swarm in. So this is my favorite tour.
You'll get to watch the Beefeaters ceremoniously open the gates to the Tower. Grab a picture and then be the first to see the crown jewels. That's not all; afterward, you'll explore the rest of the Tower with your expert guide.
A truly unique experience.
See tour itinerary, price, and description
---
If you want to learn about the darker side of Britain's famed prison and fortress, this private tour is for you. You'll enjoy a gentle ride on a water taxi down the River Thames, where you can learn about London's skyline and the bridges you pass by. Then your passionate local guide will guide you through the Tower of London, regaling you with their knowledge about all things related to Britain's extensive history.
This tour is an ideal way to get familiar with London and its often-controversial past.
See tour itinerary, price, and descriptions
Not ready to book a tour? Check out our guide on the Top Things to Do in London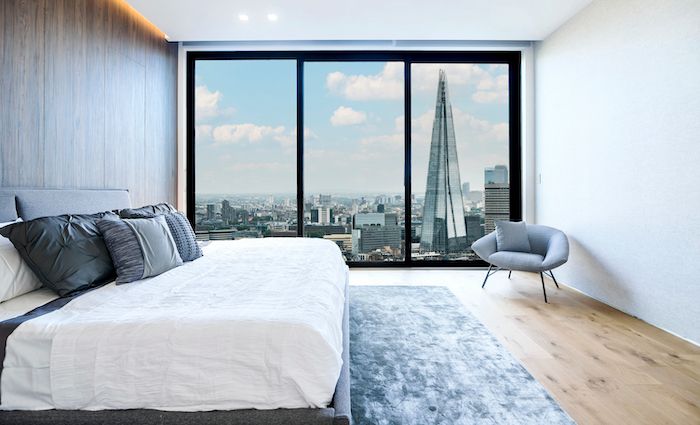 Find the best places to stay
Where To Stay in London
Deciding where to stay at a great hotel in London can take some effort since it's a massive city. Make your decision easier with our list of the best neighborhoods and hotels in London.
Explore More of the Blog