Use code SAVE5 when you buy 2 or more tours to save 5%
Free 24hr cancellation on small group tours!
Learn More
Barcelona in a Day Tour with Sagrada Familia, Park Güell & Casa Batlló
Explore Barcelona with top Gaudí Sites
Our Barcelona in a Day tour covers all the major attractions plus hidden gems. This walking tour includes Sagrada Familia, Casa Batlló, Casa Mila, Park Güell and a coach ride to reach the more remote sites.
Tour Details
Casa Batllo
Gaudi's genius
View from the Top
Casa Mila
Private Transportation
Parc Guell
Symbol of Barcelona
Break
Sagrada Familia
Front Facades
Basilica Towers
View from above
Sagrada Familia Museum
If you want to make sure you experience Barcelona in a Day, this full day tour is your best choice. Especially if you're only spending a few days in the Catalan capital, covering all of the major sites in one day is a smart idea. That way, you can spend the remainder of your time exploring the countryside, or enjoying your time at the beach. This 6.5-hour tour includes:
- Skip the line Sagrada Familia with tower climb, Casa Batlló and Park Güell tickets
- Barcelona Walking Tour
- English-speaking guide
- Climate-controlled luxury bus between certain sites

Meet at Casa Batlló
Kick off your Barcelona in a Day Tour with one of the most stunning and recognizable buildings in the city. We will waste no time waiting in the lines, and you will enter the world of Gaudí's genius swiftly. Casa Batlló was designed by the great architect for the Batlló family back in 1904. You will soon find out why they call the building "The House of Bones", due to its skeletal forms and uneven lines. Inside of the house, you'll find thousands of colorful tiles, known as trencadís. Your expert guide will lead you around different floors and sections of the house, explaining its use while telling stories surrounding the construction of this marvelous edifice. Before the end of your visit, you will climb to the roof of Casa Batlló, referred to as the "back of a Dragon", for its curvy balcony corners and animal-like chimneys.
Art Nouveau
We will continue our exploration following the high-end Passeig de Gracia road in search for more Gaudi inspiration. You will soon learn how the great artist inspired a whole series of names who have created the Barcelona of today. Our next stop will be another Gaudí residence - Casa Mila. This time from the outside, we will admire its facade and the marvelous forms imagined by Gaudí. Learn why this house is referred to as La Pedrera ("Stone quarry") by the locals.
Park Güell
Once our exploration of the city center is over, we will hop on a luxury climate-controlled bus and head to our next destination, away from the hustle and bustle of the city. Our next stop is Park Güell - envisioned by Gaudí as a luxury residential area outside of Barcelona's city center. You will learn all about Gaudí's colossal ideas for this complex, and why they never actually came to fruition. Nowadays, Park Güell is the most beloved park in Barcelona and a fantastic place to see the city from above. Before your tour is over, there will be time for postcard-worthy photoshoots from the trencadís-adorned balconies of the park, rising above its iconic Dragon Stairway.
After your visit to the Park Güell, we will arrange a coach trip back to Barcelona center. Before we continue with our Gaudí in a Day Tour, you can relax over a 1.5-hour break which will be enough for you to enjoy lunch and refreshment. The price of lunch is not included in this tour.
Skip the Line Sagrada Familia Tickets
After your break, we will continue our Gaudí in a Day tour by visiting the most popular monument in Barcelona. Sagrada Familia is the most visited site in all of Barcelona, and one of the most visited churches in Europe! It's not surprising that queues to get in can sometimes go in a circle around the church. Since we are decisively against waiting in the lines, we will make sure you focus your time and attention on actually exploring the place, rather than waiting to explore it. As you're heading inside with your guide, you will learn the history of this magnificent church and get to admire the exterior of the building, represented in two contrasting facades: Facade of the Nativity and the Facade of Passion.

You will learn about the eccentric genius who envisioned this masterpiece and started the works on the Basilica at the age of 30, back in 1882. Every time one pays a visit to Sagrada Familia, they get to see it in a different light and a step closer to Gaudí's master plan.
View From the Top
Once your tour is over, it's not the end of your exploration of the Sagrada Familia. Your guide will bring you to the elevators that will bring you up to one of the basilica's towers. From there, you will have the best view of Barcelona beneath you and it's unique grid of streets. Also, only when you rise so high from the ground and get to see the intricate details of decorations and carvings in the spears of the towers, you will truly get to appreciate this sensational building.
Explore More
After admiring the views of Barcelona from the tall towers, you can still explore Sagrada Familia on your own. Underneath the floor of the church, you will discover the Sagrada Familia museum. With a plethora of real scale models, original photographies, drawings and documents, you can continue exploring vast genius and brilliance behind this Barcelona gem!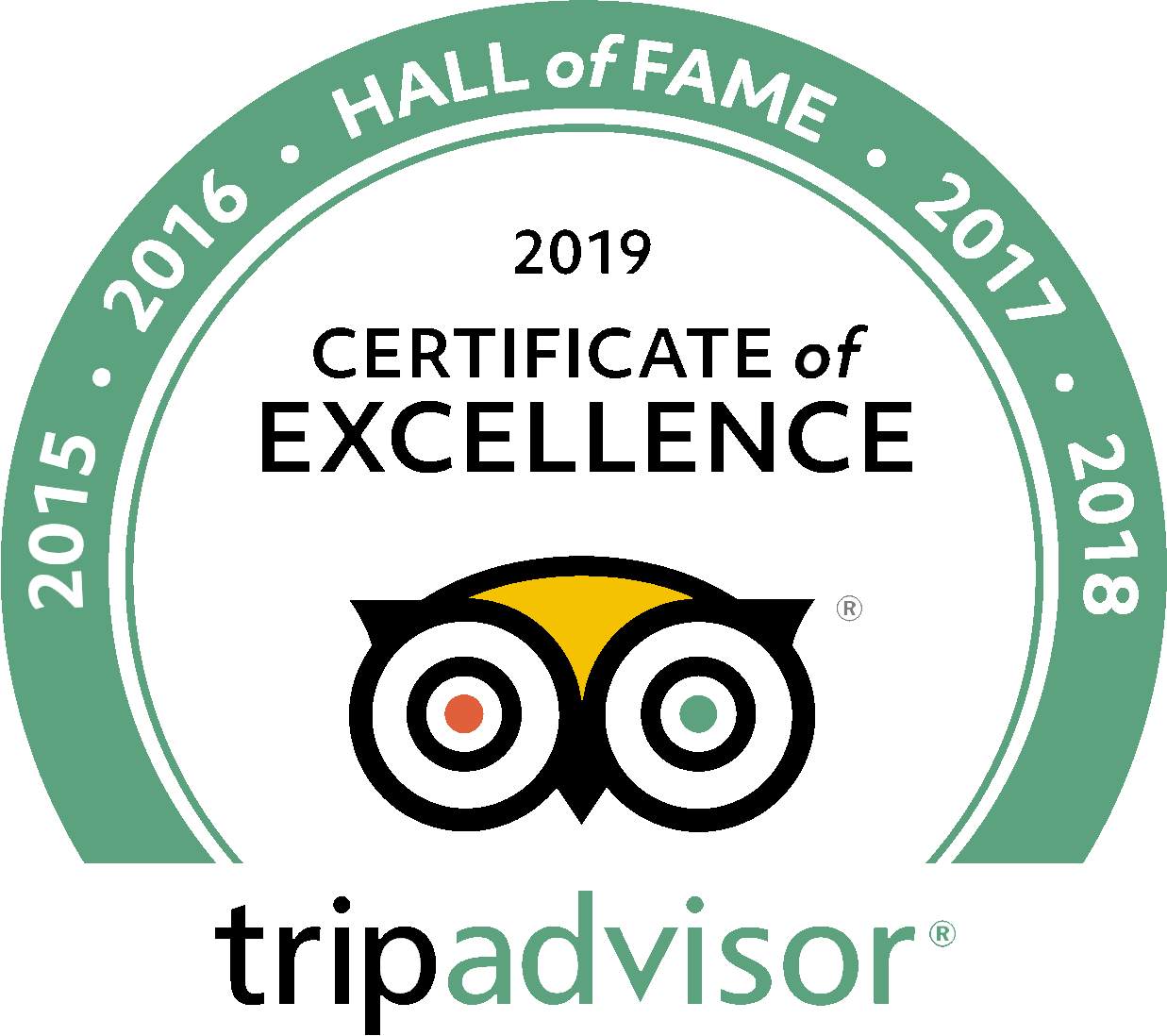 See what people are saying
19 total reviews
Leave a review
Average customer rating
4.95 / 5 based on 19 total reviews
Excellent!
With the one day we had in Barcelona, I thought we wouldn't be able to see everything. This tour not only included everything I wanted to see, but plenty that I was surprised to discover.
Great for one day in Barcelona
We only had the one day in Barcelona so this was perfect as it visited everything we wanted to see in the city. The tour guide was great and all the transport was included in the tour so it was very easy without any hassles.
Wonderful Day
We had a great time on this tour. We only had a limited time so it worked out well. I'm happy that transportation was included as it covered a large distance of places. I really enjoyed the park in addition to the Sagrada Familia
Frequently Asked Questions
Where to meet?
Near Casa Battló - more details upon booking. A representative will be there holding a sign with our company name on it.
What to bring?
This is a full day walking tour, so wear comfortable shoes. Bring some cash with you, for lunch and drinks during your break. Avoid bringing large bags, both the Casa Batlló and Sagrada Familia require you to check them. Make sure that all participants have something to cover the knees and shoulders for the Basilica visit.
Q: WHAT IS INCLUDED IN THE PRICE?
A: Price includes admission and skip the line entrance to Sagrada Familia, Casa Batlló and Parc Guell, round trip coach transportation to Parc Guell and back to Barcelona center, driver and an English-speaking expert guide.
Q: IS THIS A PRIVATE TOUR?
A: No, This is a small group tour with a maximum group size of 18 people.
Q: IS ENTRANCE INTO OTHER GAUDI HOUSES INCLUDED?
A: No, we walk by and stop in front of Casa Mila and your guide will offer an explanation of this house. Same goes for Gaudi's house inside the Parc Guell.
Q: WHAT ARE THE CHANCES THAT MY TOUR WILL BE CANCELED OR THE BASILICA WILL CLOSE SOME AREAS?
A: We run the tour rain or shine all year round. Although it is rare, sometimes part of the Basilica close for special religious events. If an area normally covered on a tour is closed, our guide will still provide explanations of the closed areas from outside. Plus, we will show you an extra site or gallery to compensate.
Q: I HAVE SOME DOUBTS ABOUT MY MOBILITY. IS THIS THE RIGHT TOUR FOR ME?
A: If you have any doubts about your mobility, we strongly suggest you take a private tour.
Q: WILL THE TOUR STILL RUN IF IT RAINS?
A: Absolutely, yes! We run our tours rain or shine.
See more frequently asked questions