The site of over 40 Royal coronations, royal funerals, weddings and more. Westminster Abbey is one of the sentinel's on English history, having stood witness to countless events in the country's history. So is a tour of Westminster Abbey worth it? Absolutely! Find out why below.
---
Pro Tip: Planning what to do on your trip to London? Bookmark this post in your browser so you can easily find it when you're in the city. Check out our guide to London for more planning resources, our top London tours for a memorable trip, and how to see London in a day.
What is Westminster Abbey?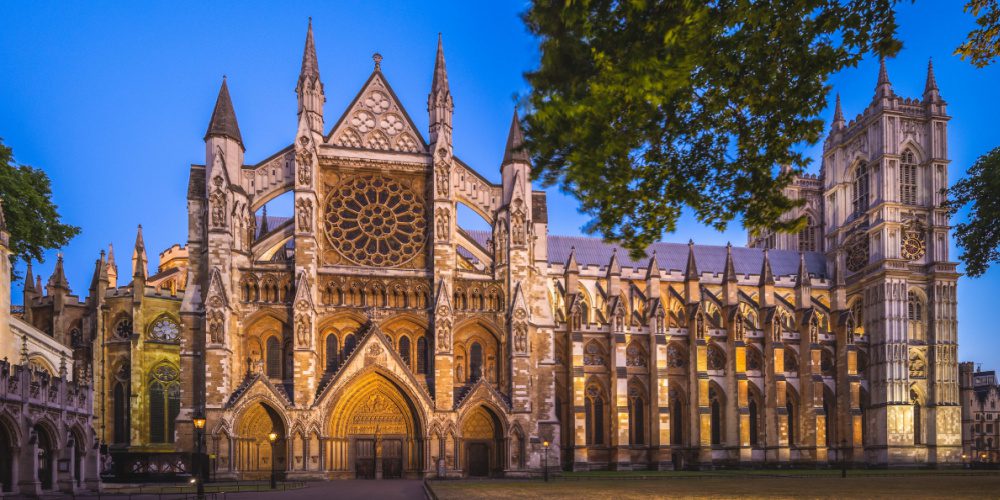 ---
According to historical tradition, the first church on this site was consecrated by the first Bishop of London in this spot in 616. I'm not a historian, though. I'm an archaeologist, and archaeologically, the first church appears to be the Abbey, founded by the Benedictines in the 10th century on the spot where fishermen witnessed an apparition of St Peter.
The Abbey was first commissioned by Edward the Confessor one year before the Norman invasion of 1066. When Edward was declared a Saint a century later, miracles started to be reported at his tomb. The Abbey became a significant site of pilgrimage. So much so that almost every English sovereign since King Harold has been crowned in the Abbey.
The building we see today was consecrated in 1269, and works have been ongoing ever since, with significant additions occurring up until the mid-1700s.
Today, there are over 3,000 people buried in the Abbey, from monarchs to significant literary figures, scientists, philosophers, and more. The Abbey stands as one of the great testaments of the 'English Style' of architecture, and the Lady Chapel was initially built to house the remains of King Henry VI and is arguably the most beautiful chapel in all of England. Not only is a visit to the Abbey worth it, but a tour will ensure you don't miss anything vital in this beautiful corner of England's past.
---
Not ready to book a tour? Check out our Free Guide to Westminster Abbey
Is a Tour of the Westminster Abbey Worth it?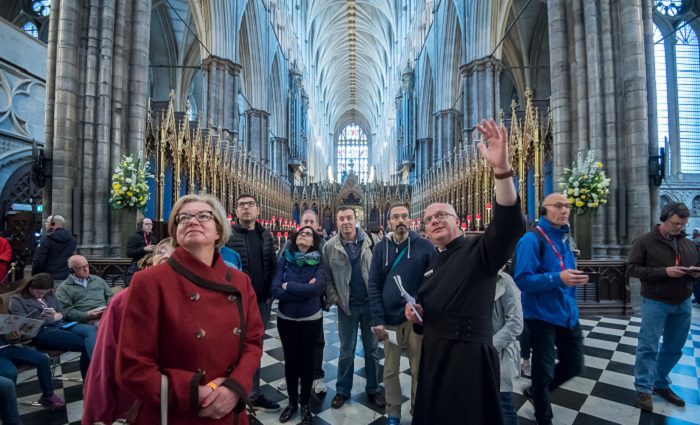 ---
Short Answer: Yes, a tour is worth it. Check out our free guide to the Best Tours of Westminster Abbey.
So why is a tour worth it?
Westminster Abbey is a sentinel that has stood silent and strong throughout the often tumultuous years of English history. With over 1,000 years of history, getting lost in the Abbey can be easy. Both literally and figuratively. You want to avoid coming all the way to London to explore one of the gems of English history only to miss something key.
Well, with an expert local guide with encyclopedic-like knowledge of Westminster, you don't have to worry. Every major event and every juicy detail will be spilled for your enjoyment.
Not only that, but skip-the-line tickets will mean you don't waste valuable time standing outside in the English rain.
---
Skip-the-Line Tickets
There are two types of tourists: Those who wait in line and those who don't.
Some 1.5 million visitors pass through Westminster Abbey each year. In high season, tickets sell out in advance, but with tours, that is all taken care of for you. This eliminates the confusion outside, and you don't want to be left standing in line in the typical English rain.
A guide with skip-the-line tickets can make this a smooth and quick process.
---
Small Group Tour
With over 100 years of history, getting lost in Westminster Abbey is easy. A good tour guide is a great storyteller, and the Abbey has played host to some of the greatest stories in English history. From coronations, to Royal burials and even murder, Westminster Abbey has seen it all.
---
Private Tours
If you enjoy seeing historical gems at a pace dictated for you, or you love to ask questions, then our private tours are perfect. Our expert guides will tailor an incredible experience for you, providing an unforgettable experience for your group.
---
Not ready to book a tour? Check out our How to Visit Westminster Abbey
If Tours of Westminster Abbey are Worth it Which is Best for You?
---
We have options for tours of Westminster Abbey, ranging from half day tours, to fill days tours. It all depends on your budget, time restrains and style. Check out the Best Tours to Take of Westminster Abbey and why
Want an in-depth Westminster Abbey tour without waiting in line? Need to know the perfect place to stand for the Changing of the Guards? This London walking tour has got you covered!
Your tour begins in Parliament Square, just a short walk from Westminster Abbey. Together, you will explore one of the most important sites in English history. The site of 40 royal coronations and funerals. And the resting place of some of Britain's most significant literary figures, such as Charles Dickens, Rudyard Kipling, and more.
If that isn't enough, you'll take a stroll through St James's Park, the former hunting lodge of Henry VIII, on your way to the Mall and Buckingham Palace to witness the Changing of the Guard.
A perfect way to get an overview of some of London's most important sites.
See tour itinerary, price, and description
Want to see London's most iconic attractions in just one day? This action-packed London-in-a-day tour makes the most of your time in this historic city.
You'll have time to explore the Tower of London, Westminster, Buckingham Palace, and more, all with a local expert guide.
This in-depth tour lets you skip the line to see London's best sites without the long wait, and you'll even get to take a boat ride along the River Thames. A perfect way to see many of London's highlights if your time in the city is limited.
See tour itinerary, price, and description
---
Not ready to book a tour? Check out our guide on the Top Things to Do in London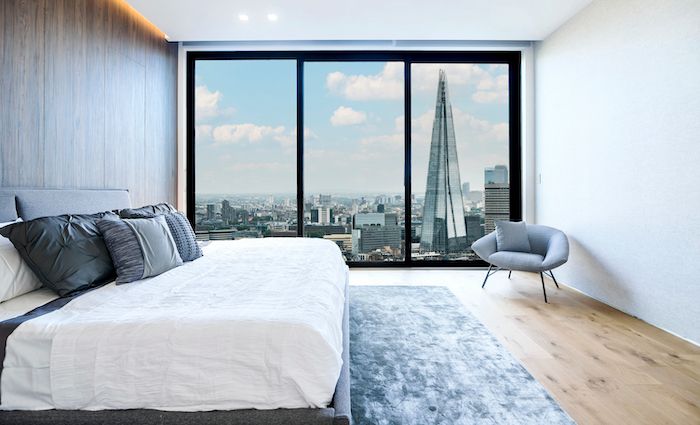 Find the best places to stay
Where To Stay in London
Deciding where to stay at a great hotel in London can take some effort since it's a massive city. Make your decision easier with our list of the best neighborhoods and hotels in London.
Explore More of the Blog