Statue of Liberty
Plan the ultimate trip to see Lady Liberty
Everything You Need to Know Before Visiting the Statue of Liberty
The Statue of Liberty goes beyond what mortal men can describe. It's not just a symbol of the American way, democracy, and opportunity, but a symbol of an entire era of immigration. It is weaved into the fabric of millions of families whose ancestors immigrated to the United State of America. Along with Ellis Island, it's one of the must-visit sites that you should plan on seeing while in the United States.
We created this page to help you easily plan how to visit and learn the history behind these monuments. Since both Ellis Island and the Statue of Liberty are on islands, the best way to see them is on a combined tour with pre-arranged ferry tickets. Read all you need for your trip to the Statue of Liberty below.
Top Statue of Liberty and New York City Tours
New York City is full of things to do and most activities are pretty reasonable considering what you get. You can take a tour of the Met, visit the Statue of Liberty, or head to the top of One World Trade Center. Many activities, like walking around Central Park or visiting Ground Zero, are even free!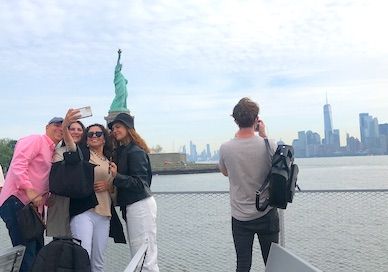 Statue of Liberty Tours
The Statue of Liberty is arguably the most recognized landmark representing the United States and what it stands for. Visiting the statue is more difficult than it seems since it is on an island! Fortunately, we run tours that let you focus on creating memories rather than the logistics of visiting important monuments!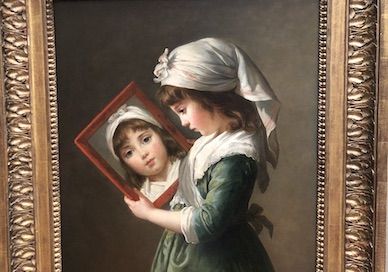 Tours of The Met
The Metropolitan Museum of Art—or the Met for short—is undoubtedly the premiere classical gallery in NYC and one of the leading museums on Earth. It is home to statues by Bernini, paintings by New York's own Jackson Pollock, and even an Egyptian temple commission by Emperor Augustus!
Latest NYC Articles
There are a lot of big-ticket occurrences, larger-than-life individuals, and momentous moments that have happened in New York City. These are not them. If you want the real story of wild things about NYC, then keep reading to discover what I think are the not-so-insignificant facts about New York City. Pro Tip: Planning your trip…
Continue Reading 15 Not-So-Insignificant Facts About New York City