The Metropolitan Museum of Art is the largest museum in the United States! In this guide, we'll walk you through everything you need to know to visit the Met from how to get tickets to hours, where it's located, a brief history, and what to see. This way you're prepared for a solo visit, or ideally, a guided tour of the Met.
---
Pro Tip: Planning your trip to the Met in New York City? Bookmark this post in your browser so you can easily find it when you're in the city. Check out our guide to NYC and the Met for more planning resources and find out if a tour of the Met is worth it.
Visiting the Met: What We'll Cover
The Metropolitan Museum of Art (Met) covers 2.2 million square feet and houses a collection spanning 5,000 years of history. It's a good idea to be well-prepared to visit this world-class museum on your trip to New York.
While you can certainly see it on your own, you'll love seeing the art highlights with a guide who knows all the good stories and historical context on a guided Met tour. It makes for a memorable experience! In this guide, you'll find out everything you need to know to prepare for a visit to the Met. Here's what we'll cover:
The Met Opening Hours and Tickets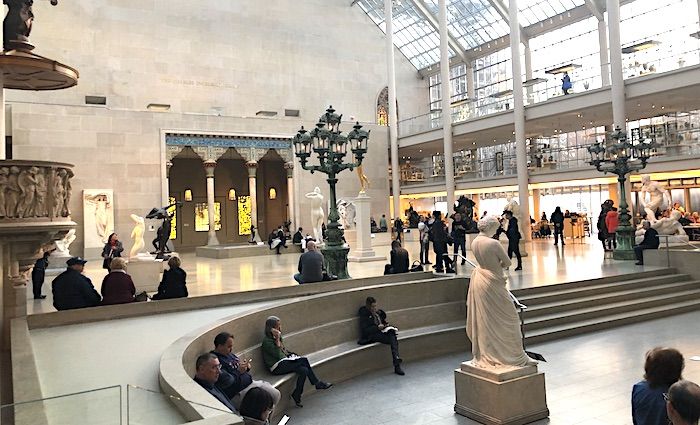 Before you plan anything else, you need to know the Met's hours. Lucky for you, the Met is open nearly every day of the year from 10 am to 5 pm, except on Tuesdays and Wednesdays, when the museum is closed.
Opening Hours:
Open Thursdays to Tuesdays from 10 am to 5 pm
Extended hours on Fridays and Saturdays from 10 am to 9 pm
Closed Wednesdays. Keep in mind that the Met is also closed on January 1, the first Monday in May, Thanksgiving Day, and December 25.
Tickets:
Adults: $30
Seniors: $22
Students: $17
Children under 12: Free
How Long To Spend at the Met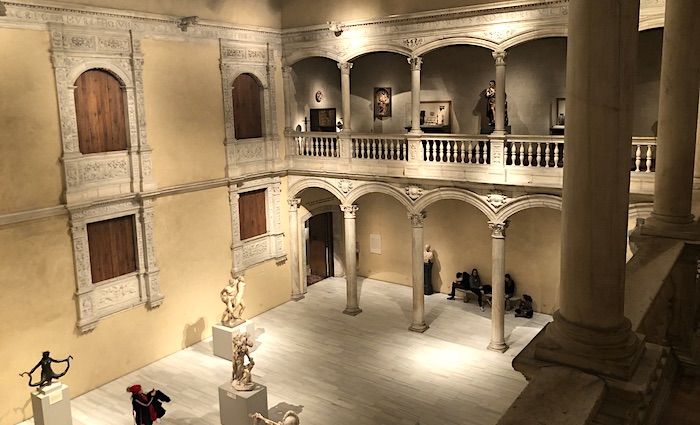 Short answer: 3 hours inside
The museum is massive—the largest in the US—so that should be something to take into consideration when you plan how long to spend at the Met. It also has a dense collection of paintings and sculptures. You could easily spend the entire day or more inside, but that will really depend on why you're headed to NYC.
I can tell you from experience that 3 hours tends to be the limit for most people. After that, you may get a bit tired—unless you have a deep passion for art. Personally, I stick by that same rule. Your mind can only absorb so much beauty at one time!
If you're an avid museum-goer and really want to spend longer than that, then I highly recommend taking a break in a café or sitting in a nice spot every 75 minutes or so. If you go in the afternoon, then a break means a cocktail!
Not ready to book a tour? Check out our MET Guide for more resources.
What To See at the Met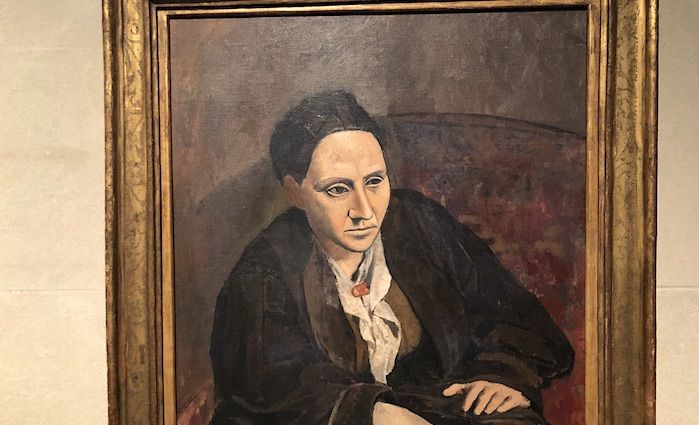 When you head into the Met, these are the must-see artworks to look for. If you want a more in-depth list with descriptions, locations, and images, of these works and more, check out our guide to the top things to see at the Met.
Burghers of Calais by Rodin
Gertrude Stein by Picasso
Paddy Flannigan by Bellows
The Death of Socrates by David
The Gulf Stream by Homer
The Lacemaker
Venus Italica by Canova
Washington Crossing the Delaware by Leutze
Study of a Young Woman by Vermeer
The Musicians by Caravaggio
Met Tour Options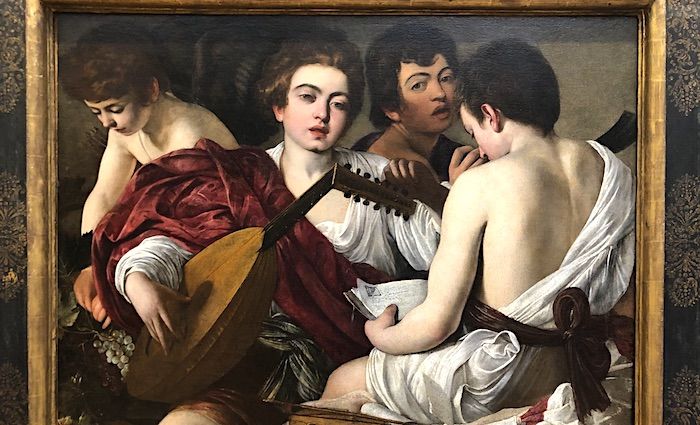 Unless you're planning a trip to NYC on a shoestring budget, you should highly consider a guided tour of the Met. Aside from the line-skipping benefits of going with a knowledgeable guide, the museum is filled with masterpieces that span five millennia.
It's a much better and more memorable experience with a guide. We offer Met tours with experienced guides who can help you experience the best that the Met has to offer. Here is our best-selling Met guided tour with great reviews:
You won't want to miss a thing in the Met's impressive collection! It's quite possible, though, as the museum is massive and a visit can get overwhelming quickly. You won't have to worry about that when you join an expert guide for a 3-hour tour of the Met's highlights. They'll guide you to all the must-see art and installations, sharing surprising background stories and interesting history to really enliven your experience of the museum. Plus, you'll get to skip the line and stay for as long as you want after the tour!
See tour itinerary, price, and description
Not ready to book a tour? Find out if a guided tour of the Met is worth it.
Facts and History of the Met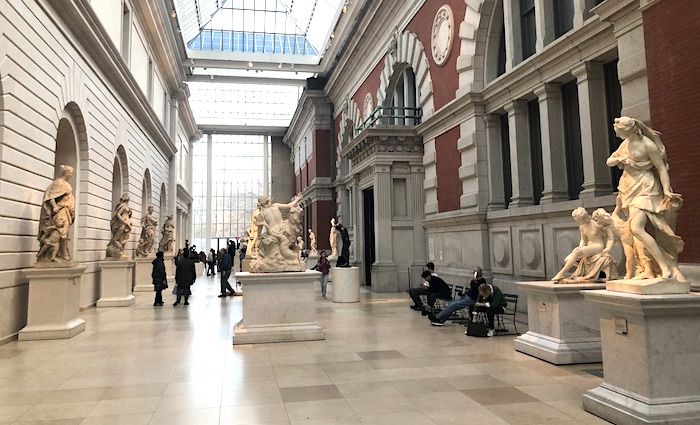 The Met was founded on April 13th, 1870.
Today, there are more than 2 million pieces of artwork.
The artwork represents a period of over 5 millennia from pre-history to the present.
There is a section of musical instruments with over 4,000 items—the largest of its kind outside of Europe.
In 2019, more than 4.5 million art lovers visited the Met.
There is actually a second Met called the Met Cloisters, and it's dedicated exclusively to the art and architecture of the Middle Ages.
Places To Eat Inside and Nearby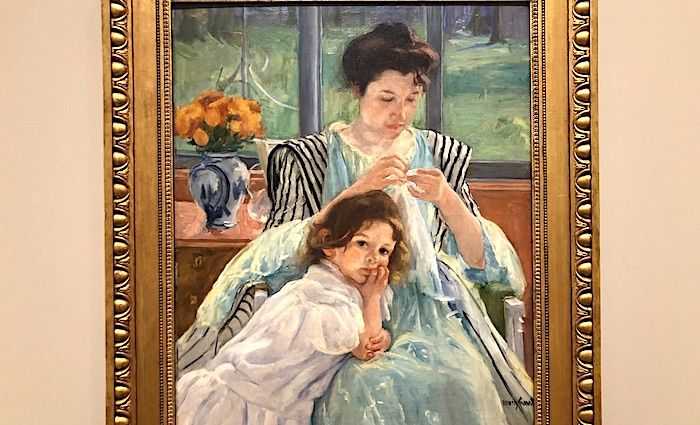 There are two cafés inside the Met if you get famished or need a refreshing drink. They mostly sell coffee, pastries, and light eats. Outside the Met, you have endless food options since the museum is right in the middle of the city in Central Park. For more options, check out our guide on the best restaurants near the Met.
Inside the Met:
The American Wing Café: $ | Charles Englehard Court | First Floor—Here you can enjoy coffee and other beverages. They also serve light snacks.
The Eatery: $$ | Ground Floor—This is my favorite spot if I'm going to stop and eat something here. They cook a variety of seasonal dishes that they source from local farms and ranches, which means the meals are fresh and made from scratch. Kid-friendly options as well!
Outside the Met:
Food Trucks: $ | Right In Front of Met—Quick and easy option for eating like a local. They have a variety of different foods to try. Personally, I always love the classic hotdog trucks.
Dos Toros Taqueria: $ | Mexican Restaurant—Great taco place. No frills, just great food.
Vinnies Pizzeria: $$ | Pizza—If you're looking for the old-school NYC pizza joint, then pop on over here for a slice.
Not ready to book a tour? Find out if a tour of the MET is worth it.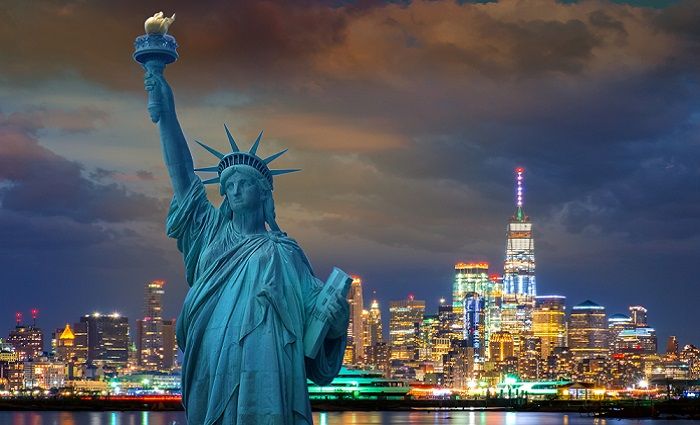 Find the best places to stay
Where to Stay in NYC
New York City is the center of the universe to those who adore this iconic city. Choose the best neighborhood to stay in as you plan your upcoming trip to the Big Apple.