Da Vinci's Last Supper
Visit the world-famous mural in Milan
Everything You Need to Know about the Last Supper
In case you didn't know, you can find Leonardo da Vinci's Last Supper mural in the refectory of the Santa Maria delle Grazie church in Milan. It's not located in a huge museum—it's found exactly where he painted it over 500 years ago! Now that's an opportunity you won't get when you visit almost any other artwork on Earth! To prepare for your visit, dive into any of these helpful guides about the Last Supper and Milan.
Top Last Supper and Milan Tours
Booking a guided tour of the Last Supper is a great idea since a guide can elevate your experience here. In fact, they'll tell you all about the second mural found across from the more famous painting too. And they'll guide you through the on-site museum that explains the tragic history and restoration of this renowned mural.
And since you're in Milan, you might as well book a combo tour to see other famous sites in Milan. Sforza Castle, La Scala Theatre, and the inspiring duomo, of course! Click below to reserve your coveted spot on a Last Supper tour or any of our other great Milan tours.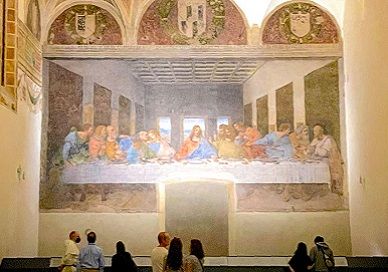 Last Supper Tour
Just looking for a quick, guided tour of the Last Supper? You've found it! We have guaranteed-entry tickets with a local guide who can't wait to bring da Vinci's work to life. Spend an hour getting to know the mural and the restoration process within the museum.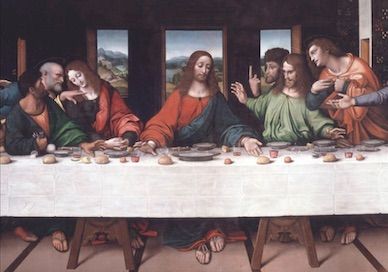 Last Supper and Milan Walking Tour
Follow your local guide through Milan's central distract to see the trendy Brera neighborhood and the Galleria Vittorio Emanuele II. With skip-the-line entry at the Milan cathedral, you'll have plenty of time to explore before heading to Santa Maria delle Grazie for your timed-entry to see the Last Supper!
Latest Last Supper and Milan Articles
Milan is Italy's second-biggest city and one of its most visited. With a combination of great food, fantastic art galleries, striking architecture, and the Last Supper, it is easy to understand why. In this article, I'll cover the best tours of Milan to take and why. Pro Tip: It's easier to organize your trip when…
Continue Reading The Best Tours of Milan to Take in 2024 and Why