There's something extra special about seeing a world-famous painting in the exact spot that the artist created it. And that experience is even more memorable when combined with the helpful expertise of a local guide. So, what are the best tours to see da Vinci's Last Supper? Find out here so you can choose the best tour for you.
---
Pro Tip: Preparing your trip to see da Vinci's Last Supper? Bookmark this post in your browser so you can easily find it. Also check out our guide to Milan for more planning resources, our best Last Supper tours for a memorable trip, and whether a tour of the Last Supper is worth it.
Should You Book a Tour of the Last Supper?
Yes, we think so for a few reasons! First, the comparatively small church where you'll find Leonardo da Vinci's Last Supper could easily be missed if you don't know what you're looking for.
Second, while it's not found in a massive museum filled with thousands of artworks, there's still a lot to be learned about the Last Supper painting that you can't get by standing in front of it on your own.
Third, you get guaranteed access to a painting that has extremely limited availability. And finally, you could combine your Last Supper tour with another attraction like the Milan Duomo and walking tour of the city!
But don't take our word for it. Here are just two of our 5-star reviews for tours of the Last Supper.

Not ready to book a tour? Find out if a tour of the Last Supper is worth it.
The 2 Best Tours of the Last Supper To Take
You might already know that the Last Supper is found in a tiny little church near the center of Milan. What you might not know is that this space is tightly controlled to help preserve this fragile painting that has a tragic past filled with many restorations. That means tickets can often sell out quickly, especially during the height of travel season.
Not only will a tour of the Last Supper ensure you understand the incredible history of this painting, but you'll also be guided through the small museum after your time in front of the masterpiece. You can also opt to follow your guide on a combo tour of the stunning Milan Duomo. A combo tour of the Milan Cathedral and the Last Supper is the perfect way to explore two of Milan's greatest treasures.
Skip the Line Last Supper Tour in Milan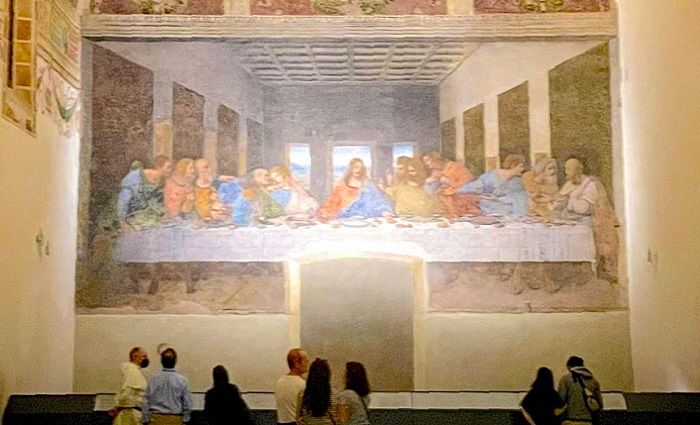 The best part about taking a tour of the Last Supper at the Santa Maria delle Grazie is that you'll stand right where Leonardo da Vinci stood as he painted this world-famous mural. Inside this original dining hall, you'll get up close and personal to one of the most important stories in the Bible. And you'll be even more wowed since your guide will have prepped you with crucial facts and tales about this painting (and the second lesser-known painting found here too).
After your 15 minutes inside this part of the church, you'll follow your guide to the Museo Cenacolo Vinciano. This museum depicts the storied history of this painting, the church, and the many restoration processes. It's the perfect way to finish your Last Supper tour.
Highlights
1 hour
Guaranteed tickets and timed entry
Explanation of the two murals inside the church
Guided tour of the museum
Not ready to book a tour? Find out if a tour of the Last Supper is worth it.
Da Vinci's Last Supper and the Duomo: Milan in a Half Day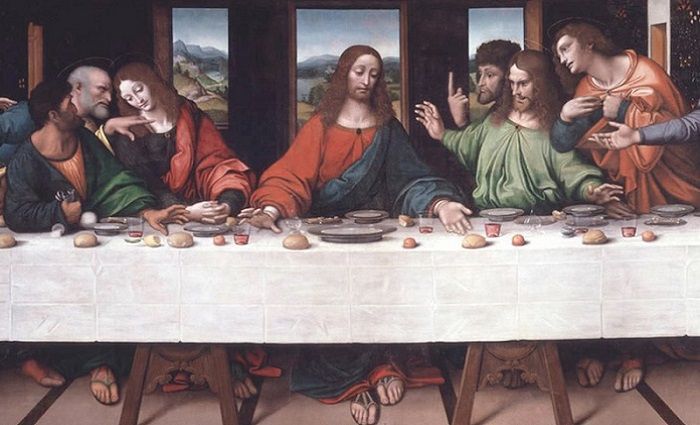 On this combo tour of the Last Supper and Milan Cathedral, you spend a few hours with a passionate, local guide who loves all things Milan. Tour start times are dependent on ticket availability, but there are morning and afternoon tours to choose from.
Last Supper Mural
With guaranteed tickets and a guide, you'll be well prepared to see the famous mural on the wall of the Santa Maria delle Grazie church. Discover the tragic history of this painting that has been painstakingly restored over the decades. Then head to the small museum onsite to see images and artifacts relating to the amazing mural's history.
Milan Cathedral
Next you'll walk with your guide and small group to the city center, while passing famous sites like the Galleria Vittorio Emanuele II, the Sforza Castle, and more. This is where your guide really comes in handy to help you understand the brief history and importance of these sites.
Then head right into the 600-year-old Milan Duomo with skip-the-line tickets. This stunning cathedral is Milan's crown jewel that wows visitors from around the world. And since you're with a local guide, you'll learn so much about its history and construction, plus the archaeological area and crypts.
Highlights
3 hours
Guaranteed tickets and timed entry at Last Supper
Guided tour of the museum
Walking tour of Milan's central city and Brera district
Skip-the-line entry and guided tour of Milan Cathedral
Not ready to book a tour? Read up on how to visit the Milan Duomo.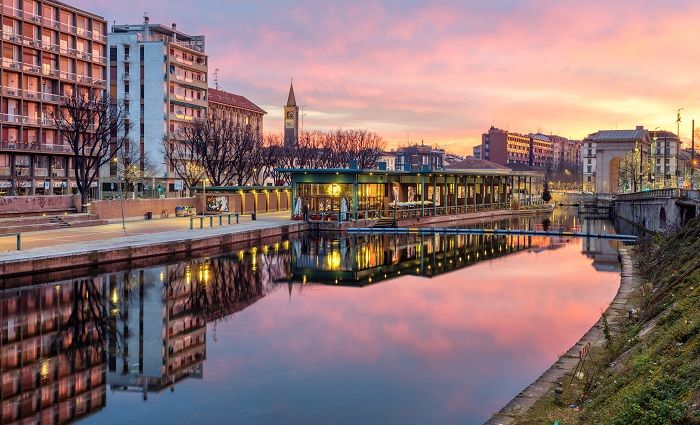 Find the best places to stay
Where To Stay in Milan
Milan is a small city with plenty to explore from iconic landmarks to a vibrant art and design scene and old-world charm. Plan where to stay in the best neighborhoods in this beautiful city.