Alcázar of Segovia
Spain's former palace and inspiration for fairy-tale castles
Insider Info About Visiting Segovia's Alcázar
You can't go to Segovia without stopping at the famous castle known as the Alcázar of Segovia. You just can't. With a storied history dating back to the 11th century, the Alcázar of Segovia is a medieval hotspot. It's been the home of many monarchies and served as a critical military stronghold for centuries. And the gardens are a recent addition that are a serene way to spend an hour off your feet.
We've made it easy for you to plan how to visit and know what to see while you're there. Our locals have put together everything you need to plan your visit and make forever memories as you travel through the heartland of Spain.
Popular Segovia and Madrid YouTube Videos
View our YouTube channel
Top Segovia Tours From Madrid
Segovia is a super walkable city since it's not a bustling city like Madrid. You'll find it just about an hour north of Madrid, which means it's a great place to book a combination day trip tour. You won't have to worry about transportation or what to see because your guide knows all about this enchanting town. Better yet, you can explore Segovia, Toledo, and Avila in just a day! Book the ideal tour for you below.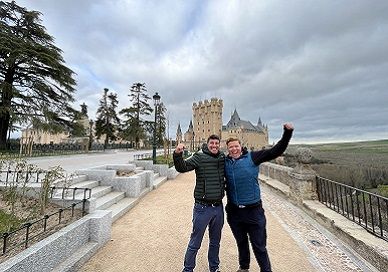 Toledo, Avila, and Segovia Day Trip from Madrid
Leave the details to us while you enjoy a fully planned day trip to see the best medieval towns near Madrid. Explore the Roman aqueduct and Alcázar in Segovia, the Toledo cathedral, and the ancient walls of Ávila with your local guide. Your lunch stop includes Iberian ham, which is a famous delicacy!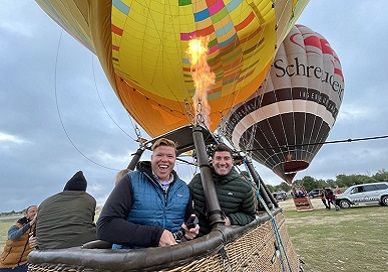 Segovia Day Trip from Madrid with Hot Air Balloon Ride
Taking a day trip to Segovia is practically a must-do when you visit Madrid. This ancient city has an original Roman aqueduct and a beautiful Alcazar that you can see from above in a hot air balloon before being guided through the city on foot!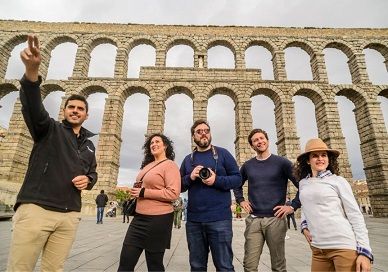 El Escorial, Valle de los Caidos & Segovia Day Trip with Suckling Pig Lunch
Yes, you really can explore El Escorial palace, Segovia, and the Valley of the Fallen in a single day. We've planned the perfect outing to see remnants of Spain's past at national heritage sites. An authentic lunch is included to make sure you get the full Spanish experience.
Latest Segovia and Madrid Articles
Madrid is surrounded by ancient towns with royal palaces, Roman aqueducts, alcázars full of Moorish history, and so much more. There's so much to see just a quick day trip away! But if you don't know the area or what to see, the guesswork can be time-consuming and stressful. We'll take care of that for…