Alhambra
The Can't-Miss Attraction in Southern Spain
Everything You Need To Explore the Alhambra
The Alhambra of Granada is part of the fascinating story of Granada's past dating all the way back to 711 A.D! Under Moorish rule, this fortress evolved over the centuries to become an imposing structure that proved difficult to conquer.
But there's more than just history here at the Alhambra to explore. This incredible structure includes unbelievable views of Granada, intricate inscriptions as decorations, and the Generalife summer palace and gardens. Excited yet? You should be! Keep reading to learn what to see, how to visit, and much more about Granada's Alhambra.
Top Alhambra Tours and Spain Tours
If you're heading to the Alhambra, you're probably also hitting up a few other cities in Spain. After all, there are endless tapas to try and historic sites to see, so it's worth road tripping your way through Spain. Click below to choose the perfect tour in Granada, Madrid, Barcelona, Segovia, Seville, and more!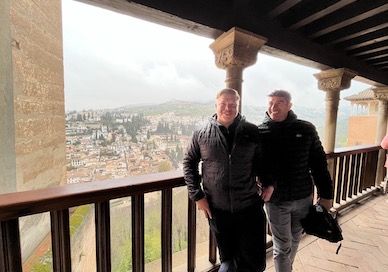 Granada Tours
Online traveler reviews say we have the best tours in Spain. More start times and better guides means a great experience in Granada.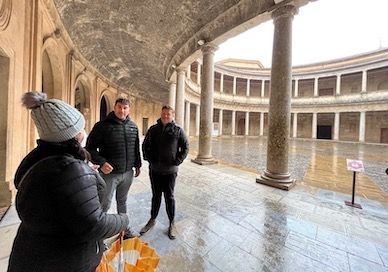 Alhambra Tours
Exclusive access and entrance times combined with great tour guides give you the best experience possible. You'll get to know the most important things about this well-preserved Islamic fortress!
Latest Granada Articles
Spain has so much to offer you might want to visit several cities on your trip. If that's your plan, having an itinerary will be important. A city like Granada is small enough to see the best of it in a short space of time. But what if you only have one day? Don't worry,…