Granada is known for its vibrant food scene and boasts a bewildering number of restaurants and tapas bars. Tuning in to what's hot and what's not is difficult, which is why I want to share my years of local knowledge with you. Check out my top restaurant recommendations to suit all budgets so you can plan your perfect trip.
---
Pro Travel Tip: Not ready to book your table just yet? Bookmark this article in your browser for easy access at any time!
The Top 10 Places to Eat in Granada
Granada is a magical destination with many diverse neighborhoods to explore. The food scene is also fascinating with an eclectic mix of Spanish, Arabic, and world cuisine. So, where to head for a sit-down meal after a hard day's sightseeing?
As your local expert, I've got you covered! Check out my top 10 restaurants in Granada from budget eats to fine dining.
La Esquinita de Javi
€ | Seafood specialists | Busy local atmosphere
La Esquinita de Javi is the perfect place to tune in the Granada way of eating. The original restaurant was so popular with locals they opened a second one right across the square. In other words, if it's good for the locals, it's good for you!
Seafood is the specialty here and the razor clams are a highlight. There are plenty of veggie and meat options too including grilled testicles! Just order a few dishes to share, with full or half rations available.
In conclusion, this is my top restaurant to eat like a local in Granada.
Address: Plaza de Mariana Pineda, 1 and Plaza del Compillo Bajo, 1
Atelier Casa de Comidas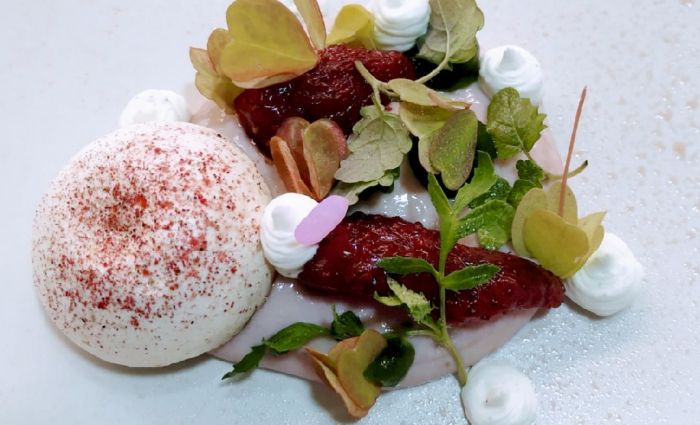 €€ | Andalusian fine dining | Best price to quality ratio
Atelier Casa de Comidas offers fine dining on a budget in a relaxed atmosphere. The out-of-center location has kept the tourists away. But the word is getting out!
The food is contemporary Andalusian with a nod to outside influences. As a result, the food is fresh and light. And worthy of Michelin's Bib Gourmand distinction.
This is my top fine dining restaurant in Granada.
Address: Calle Sos del Rey Católico, 7
Divino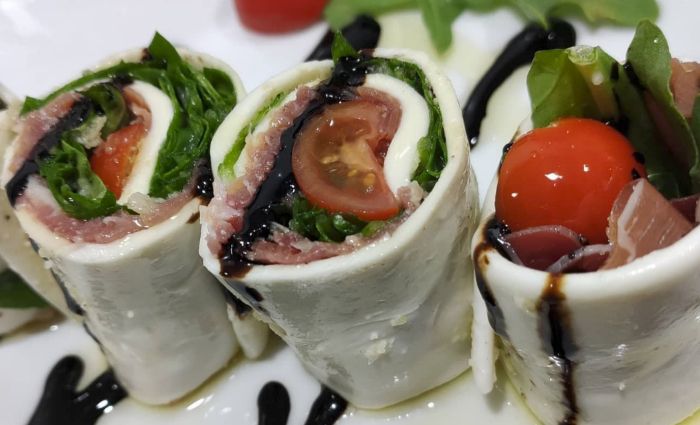 €€ | Traditional Italian | Indoor & Outdoor
If you need a break from Spanish food, Granada has tons of international options. And Divino is one of the best. This humble Italian restaurant is a hit with locals and visitors alike.
There's nothing ground-breaking here only well-cooked Italian classics, catering for all dietary requirements. They make the pasta in-house and the deserts are impeccable. Above all, they've got the service to match!
As a local, this is the best Italian restaurant in Granada.
Address: Calle Ribera de Genil, 2
Palacio Andaluz Almona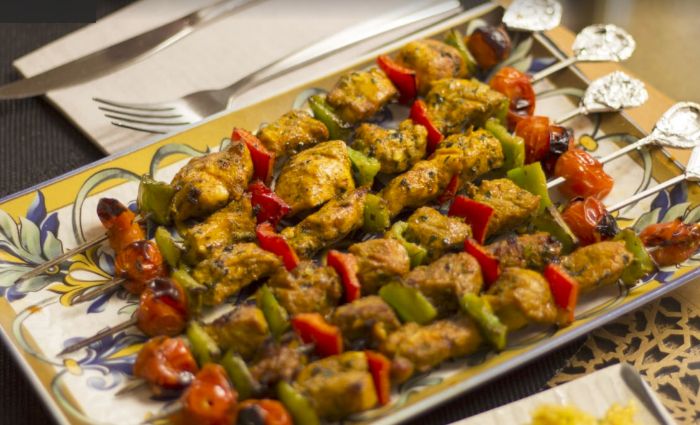 €€ | Traditional Moroccan | Authentic atmosphere
Granada embraces its Arabic past, and no visit is complete without a taste of North African food. If you only eat at one Moroccan restaurant on your trip to Granada, make it the Palacio Andaluz Almona!
Try a traditional tagine cooked on a real fire before tucking into the delicious sweets. All washed down with a choice of teas or homemade lemonade!
This is my recommendation for the top Moroccan restaurant in Granada.
Address: Calle San Jerónimo, 5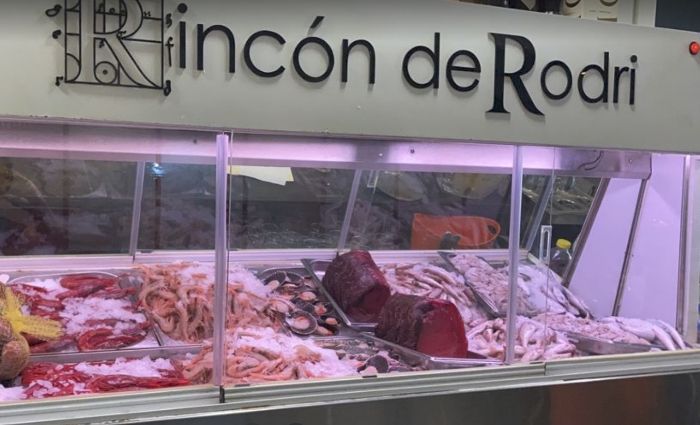 € | Seafood extravaganza | Local buzz
This buzzing little restaurant is intimidating to non-locals but it's worth stepping inside. You'll enjoy a warm welcome and some of the best seafood in town. However, you need to get there early to grab a seat!
Copy the locals and order plates to share. The grilled octopus is to die for but there are no bad dishes here. You won't want to leave!
In my opinion, this is the best seafood restaurant in Granada city.
Address: Calle Músico Vicente Zarzo, 3
Las Tomasas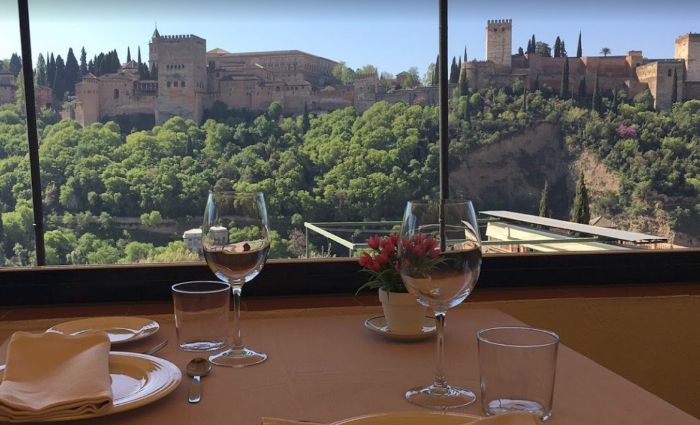 €€€ | Seasonal Spanish | Alhambra views
You can't write about Granada without mentioning the Alhambra palace. Therefore, Restaurant La Tomasas gets the nod thanks to its panoramic views of the Islamic fortress and its gardens. And the food's not bad too!
The seasonal menu is of high quality with a la carte and tasting options. What's more, the prices are also reasonable considering the premium location. The black Iberian acorn-feed pork with hazelnut romesco sauce is a standout dish. And did I mention the views?
In short, this is my top pick for the best restaurant with Alhambra views.
Address: Carril de San Agustín, 4
La Cuchara de Carmela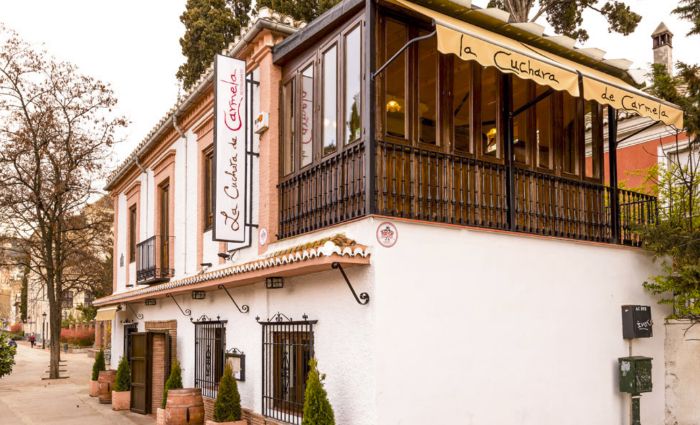 €€ | Seasonal Spanish | Local specialities
You can find the Carmela name on four Granada restaurants, and all are worth a visit. La Cuchara occupies the old customs house next to the Roman bridge on the River Genil.
The menu delivers the flavours of grandma's home cooking. Traditional dishes include maimones (Granada soup) and gurullos (local pasta) with rabbit. And the croquettes are also legendary. Moreover, the outdoor seating area has a relaxing vibe for those long summer evenings.
To sum up, this is my top restaurant for home-cooked flavours in Granada.
Address: Paseo de los Basilios, 1
Restaurante Vegano Hicuri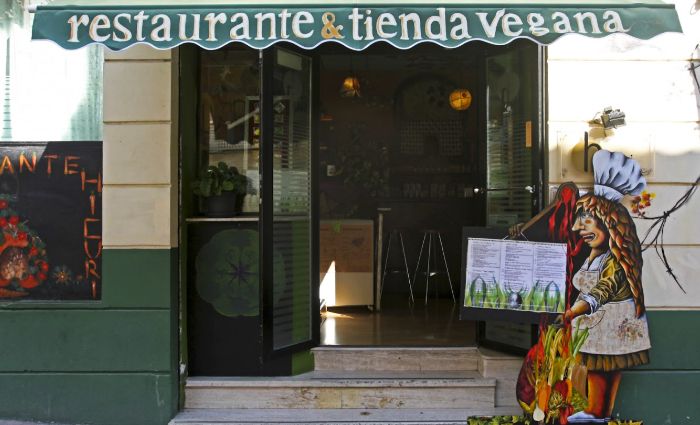 € | Vegan food | Artistic vibe
Hicuri delights vegans and culture lovers alike with its delicious menu and street art decoration. I promise you'll feel healthier just walking through the door!
There's a great range of burgers, croquettes, soups, and salads to suit all tastes. In addition, if you visit on a weekday afternoon you'll get a three-course menu plus a drink for only €13.95!
In conclusion, this is my number one Granada vegan restaurant.
Address: Plaza de los Girones, 4
Apo Restaurante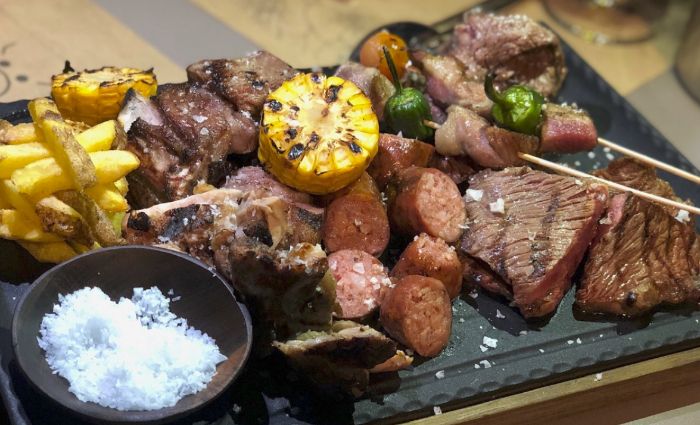 €€ | Steak house | Meat lovers heaven
Vegetarians look away now! A display of dry-aged steak sets the tone as you enter this Mecca for meat lovers. There are fish, vegetables, and other meats available. But to clarify, the cow is the star of the show here.
Let the staff talk you through the different steaks and order by the 100g. There's steak from Galicia, the Basque Country as well as more local cuts. Above all, it comes at very reasonable prices.
As a result, this is my recommended Granada restaurant for meat-lovers.
Address: Plaza de San Lázaro, 15
Al Punto y Coma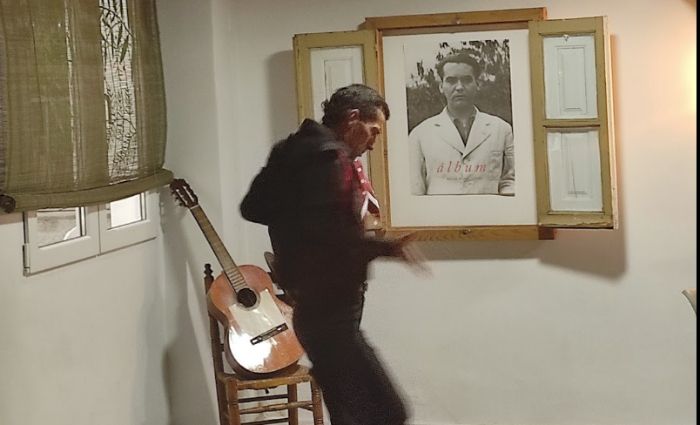 €€ | Traditional Spanish | An artistic twist
Need a break from the tourist trail? Head to Al Punto y Coma for a dining experience full of surprises. However, don't let the unassuming location fool you!
The dishes are seasonal and inspired by the world of poetry, art, and music. Consequently, poetry recitals and live music often happen during service. I recommend the tasting menu to fully understand the concept. One thing is for sure – no two meals are ever the same!
Therefore, this is my pick for the best dining experience in Granada.
Address: Avenida de Andalucía, 2