Buckingham Palace
Make Your Trip to London Extra Royal
Dive into British Royalty from the Mall to the Palace
Buckingham Palace is easily one of the most recognizable buildings in the world. It's also one of the most difficult to get into since it's an actively used palace for the British monarchy. Plan ahead using our helpful guides below so you can make sure you see Buckingham Palace your way. Choose from tours to see the Changing of the Guard or to explore the State Rooms inside the palace.
Top Tours of Buckingham Palace
World-class art. Vintage French and English furniture. Ornate chandeliers. Over 200 centuries of tradition. That's what awaits you inside Buckingham Palace. Entering the home of the British Royal Family is an exclusive opportunity that only happens during the summer months.
But what can make a tour of Buckingham Palace even better? Getting a tour of the Mall and St. James Park before you head into the palace. Your local guide knows all the coolest stories of this entire area and the palace—things you probably won't hear on the audio guide inside the palace. So make your visit to Buckingham Palace even better whether you want to explore inside or just plan to see the Changing of the Guard on the Mall.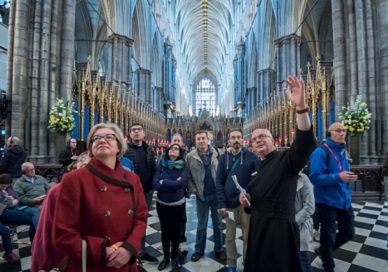 London Walking Tour with Westminster Abbey and Changing of the Guard
A trip to London has to include a guided tour of Westminster Abbey. What makes this tour even better is that you can also see the Changing of the Guard from multiple vantage points when it occurs! You'll love the videos you get!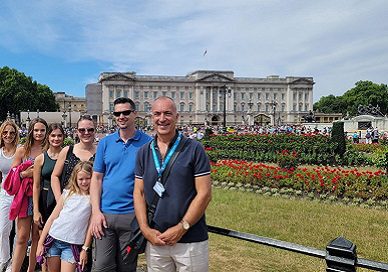 The Buckingham Palace Royalty Tour
Dive deeper into the royal heritage around Buckingham Palace. Follow your local guide through historic St. James Park, up the Mall as if you're the king or queen, then enjoy guaranteed entry at Buckingham Palace for your self-guided tour. It's even better after your tour guides stories!
Latest London Articles
Either you've been living under a rock, or you know that King Charles will be the first British monarch crowned since 1953. This historic occasion will be filled with pomp and circumstance, but what should you know, and how can you experience it? Find out all about King Charles' coronation below, including how to get…
Continue Reading What You Should Know About King Charles III's Coronation