Planning to visit London and want to know if city sightseeing tours are worth it for you? In this article, we'll go over the different ways you can explore London, what to expect from guided tours and their benefits. That way, you can decide are London tours are worth it for you and which ones to take.
---
Pro Tip: It's easier to organize your trip when you have all your resources in one place. Bookmark this post along with our dedicated guide to London for more planning resources, our best London tours for a memorable trip, and the top things to do in London.
What Does It Mean To "See London"?
Ready for a smashing good time in old London Town? It's ready to show you her gems. The city has hundreds of years of history and tradition, so visiting iconic sites like Buckingham Palace, the Houses of Parliament, and Big Ben makes for an unforgettable experience.
London is a huge cosmopolitan city that can be a bit intimidating to tackle on your own. So, to really see London and its popular tourist attractions, joining a tour in London is your best bet—provided you find the right one for you. Find a Stonehenge, Buckingham Palace, Tower of London, or Harry Potter tour (plus a few others) that's just what you're looking for!
Not ready to book a tour? Check out our article on the best London tours to take and why.
Areas of Interest
If this is your first time in London, we recommend sticking to the city center. Your first-time attractions are here: Westminster Abbey, Big Ben, St. Paul's Cathedral, Buckingham Palace, etc. You'll also have easy access to the top sites on foot, by tube, or by bus. Even after taking a tour, you'll be well-located to continue the rest of your trip.
If, however, this isn't your first time in London, we highly recommend traveling out of the city on a day trip. How about visiting the breathtaking Windsor Castle, just a short distance from the London city center? Or maybe a tour of Stonehenge is on your bucket list? What about visiting the Harry Potter world of wizardry at Warner Bros Studios?
Choose which areas you want to explore by the three main zones: the city of Westminster, the city of London, and Southwark (think: Tower of London).
The City of Westminster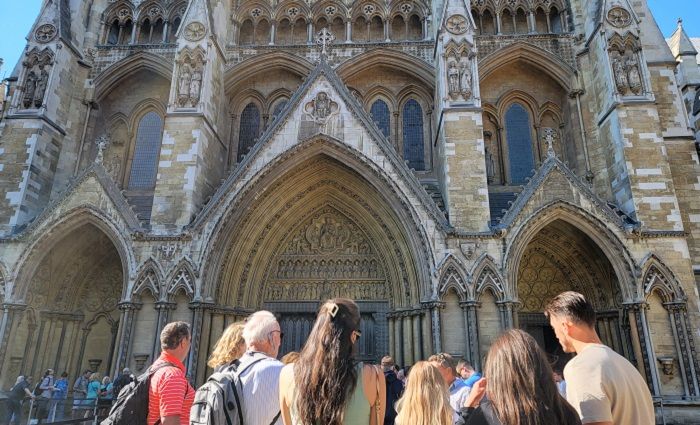 With a city as big as London, it's not surprising that it's made of independent towns and boroughs. The City of Westminster is on the north bank of the river. This is the area referred to as Inner London: the very heart of the city center. Here, you'll find many famous buildings, including Westminster Abbey, the Houses of Parliament, and Buckingham Palace. Touring these locations is highly recommended.
The City of London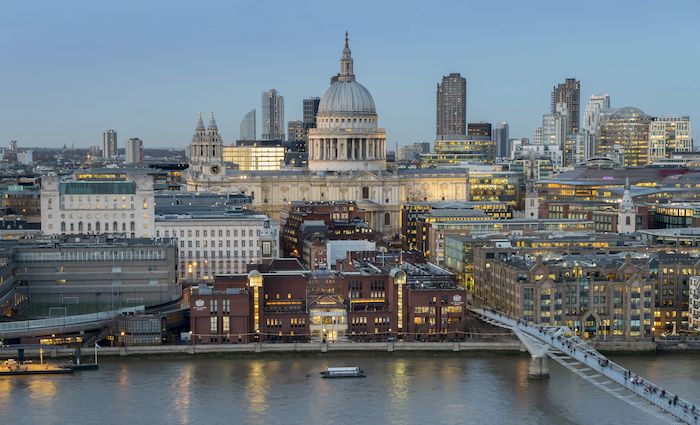 Traditionally the financial district of London, this part of the city, is where you'll see tall skyscrapers. It's the new, flashy part of London. Passing through the city, you'll encounter St. Paul's Cathedral as well as other famous monuments like the Old Bailey and the Monument—the memorial to the great fire of London. Finally, the Tower of London is right on the border with the city of London in Southwark.
Southwark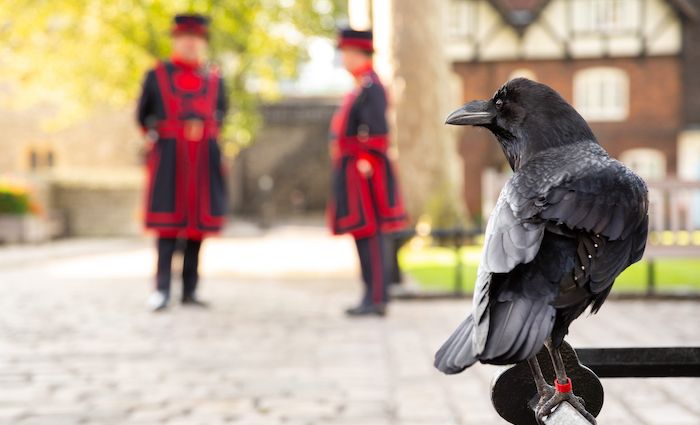 Southwark is the oldest part of the southern bank of the River Thames. It's definitely worth exploring simply because you can tour the Tower of London and walk across Tower Bridge. In Southwark, you'll also see monuments like the Shard and the Borough Market area—one of the best places to eat in London.
If you're looking to see London from a different perspective, you can get to Southwark by boat. Head to the area of Embankment, where you'll find many services to get you from one side of the river and back again.
Are Tours in London Worth It?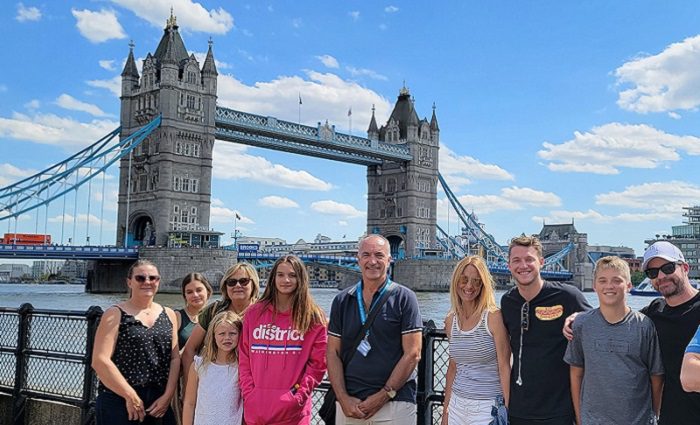 Short answer: Absolutely! You just can't understand the 1,000+ years of history without a little help!
We're a tour company, so obviously we think London tours are worth it—as long as it's the right tour with a small group and a great guide. Not all attractions need tours for you to enjoy, but tours at Westminster, Buckingham Palace, and the Tower of London are an absolute must.
If you're short on time or just aren't really sure what to see and how to fit it all in, you'll have a wonderful, stress-free day on our London in a Day. You get skip-the-line access and a guide all day long. We also guarantee entry to these attractions, which is helpful since it's important to book your tours ahead of time.
Guaranteed Admission Tickets
Tickets to places like Westminster Abbey and the Tower of London sell out quickly. If you're planning on seeing more than one attraction in a day, it gets really hard to plan out the various entry times.
Fortunately, we've been doing tours for a long time and are great at getting tickets and planning streamlined visits to various attractions. In fact, even we sell out during the busy summer months! That's because, with our tickets, you're guaranteed entry to the London attraction of your choice. We like happy travelers, and we know how important it is to have peace of mind on vacation!
Skip-the-Line Entry
In the summer of 2022, the queues for the Tower of London averaged nearly 2 hours long! Even people with pre-purchased tickets queued for far longer than anticipated! With a guided tour or our skip-the-line tickets, you'll get VIP access reserved for tour operators like us. Go straight through and enjoy your time exploring instead of wasting time in a long queue.
Great Tour Guides
We all know Wikipedia isn't the most reliable source of information. Plus, it's kinda boring. When you book a tour of London with us, you can rest assured you'll be led by a hand-picked guide with the highest level of license. Most importantly, they're absolutely entertaining and professional as they make sure your precious vacation time isn't wasted or boring.
Hassle-Free Transport
If you decide to go on a day trip to any of the attractions outside of London, you'll quickly realize that transport can be an issue, particularly if you're traveling with family. On our London day trips, you don't need to worry about transport, tickets, or details. Just meet your group, then let your guide and driver take care of the rest as you get to know the amazing sites outside of London.
Small Groups
We know from experience that the smaller the group, the better the tour is for you. That's why we keep our tour groups small. You'll have a more intimate experience of the places you visit with a guide who can focus on your group's interests and questions. Beyond an epic tour of top attractions, small groups make it easier to get around, meet new people, and enjoy what traveling is all about.
Not ready to book a tour? Check out our London Guide for more resources.
Our 10 Most Popular Tours Of London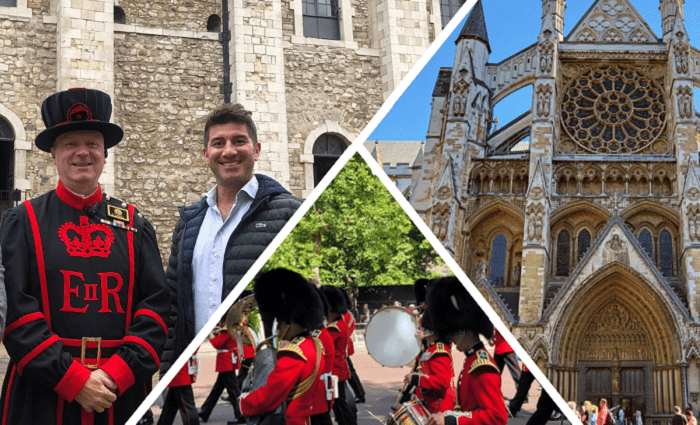 You'll find some of the best tours in London combine different attractions, vary in length, and offer unique experiences. The right tours for you will depend on your interests, how long you're in the city and your budget. Here are the most popular tours of London, just for you: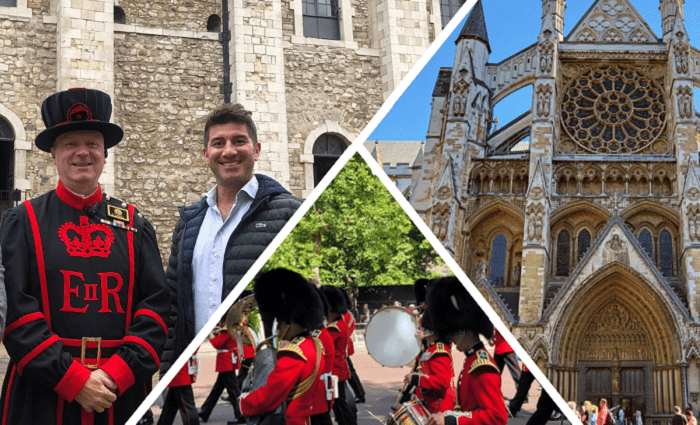 Our top-selling London tour is a must when you're traveling to the heart of the United Kingdom. Your local guides are highly qualified and can share an unreal amount of cool facts and stories about London's iconic sites and history. Starting at Westminster Abbey, you'll be amazed at just how much of London you can see on foot and on a Thames river cruise.
Your skip-the-line tickets help you maximize your time, and your guides know all the best spots to see the Changing of the Guard. Your final stop at the Tower of London brings London's more grisly history to life. It's the perfect place to end your busy day tour of London!
See tour itinerary, price, and description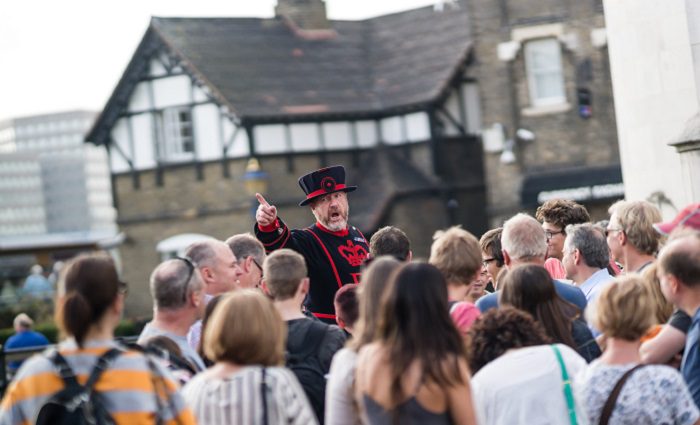 There's something special about witnessing a time-honored ceremony that's happened for hundreds of years. This tour gives you exclusive entry to the tower before the crowds as you watch the Beefeaters open the gates. They'll tell tales and read a royal proclamation at this entertaining event.
Then, since you've entered before the crowds, you'll have a chance to explore some of the 18 acres of grounds here as your guide leads you to the most fascinating places at the Tower of London. Step inside a re-created king's bedroom, see Traitor's Gate, and enter the Jewel House to see the ostentatious crown jewels.
See tour itinerary, price, and description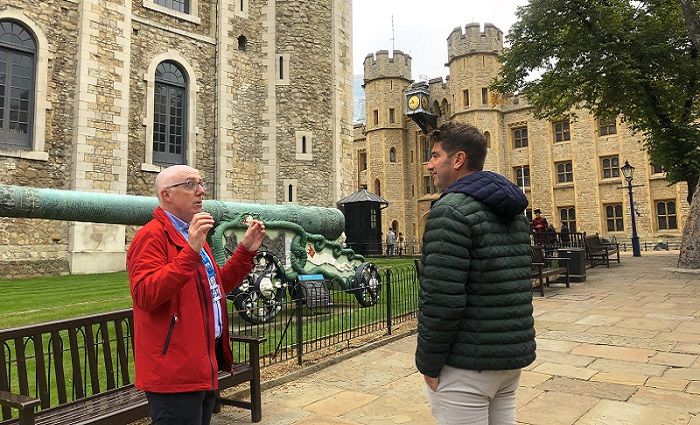 Looking for a guided tour of London's oldest fortress? Our passionate London guides are ready to take you! This tour starts with a gentle cruise on a River Thames taxi boat, where you'll see London's iconic skyline and Shakespeare's Globe Theater from a new perspective.  
Then, dive deep into history at the Tower of London where your guide makes your trip easy by explaining what you're seeing in this massive complex. Legends of the ravens, stories of the Beefeaters, a visit to the crown jewels, and much more are included!
See tour itinerary, price, and description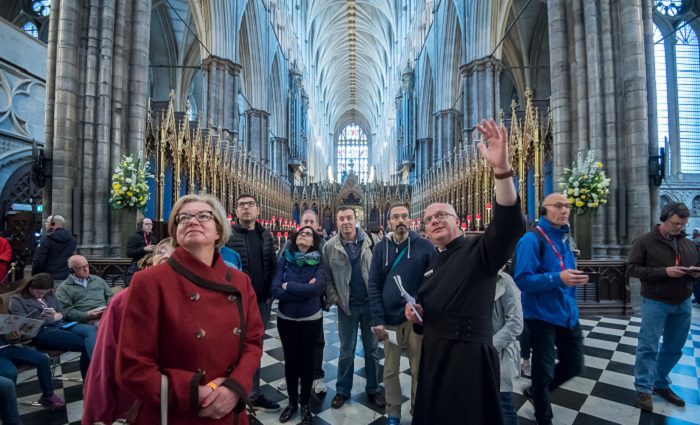 Clients love our skip-the-line access to the famous Westminster Abbey, where they can enjoy a few minutes of quiet time with their guide in the nave of the abbey before the public enters. There's more to see at Westminster than you think, so having a knowledgeable guide to lead you through the Quire, Poet's Corner, and more, is extremely helpful. And if the Changing of the Guard happens on the day of your tour, they'll be sure to help you see it from several vantage points. 
See tour itinerary, price, and description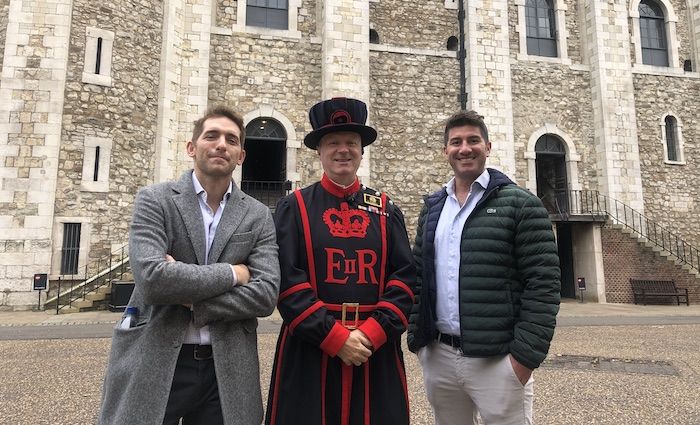 Looking for that ultra-exclusive experience at the Tower of London? It doesn't get much better than this! You get an exclusive, private meeting with a famous Beefeater guard in a room inside the Bloody Tower. These guards know how to entertain you with stories and jokes, and they're happy to answer your questions too!
After your one-on-one time, the rest of your guided tour of the Tower of London will feel even more enthralling as you hear more tales, truths, and debunked myths about prisoners here at the Tower. Plus, you'll have a chance to see the collection of the British crown jewels that have no comparison in the world!
See tour itinerary, price, and description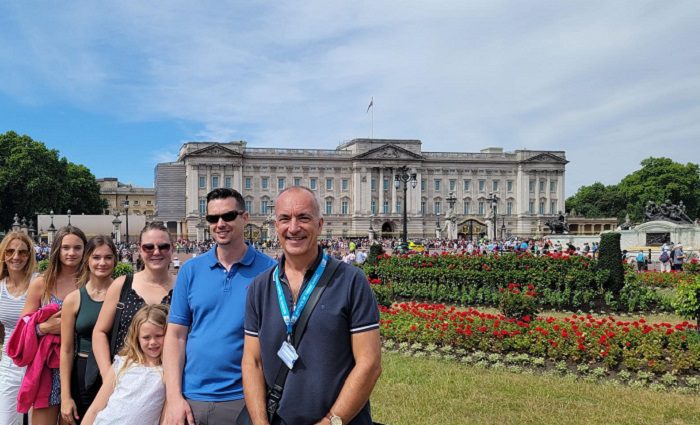 Anyone can take an audio-guided tour, but if you book this tour, you get the special attention of a tour guide who knows incredible stories you won't hear on that audio guide. Plus, you'll first explore the serene St. James Park, where you'll hear about it's transformation from a swampland to a deer park and a quiet oasis.
You'll feel like you know the royals even better after exploring the Mall where official processionals and the Changing of the Guard have happened for centuries. And when it's time to enter Buckingham Palace, rest assured that your guide will get you to the right door after entertaining you with stories of what you'll see inside.
See tour itinerary, price, and description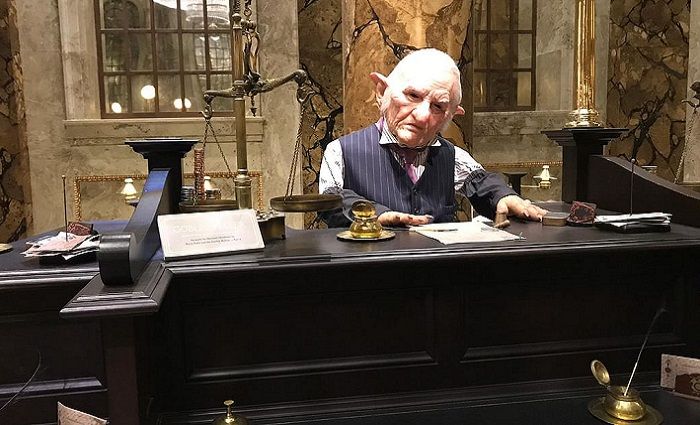 Potterheads love this tour! It's the ultimate experience to see how the wizarding world of Harry Potter came to life. A full day with transportation and tickets included makes this a great value for you and the family. Your guide will lead you through filming locations in London, into the Warner Bros studios, and make sure you have plenty of time to explore and buy your own wand.
See tour itinerary, price, and description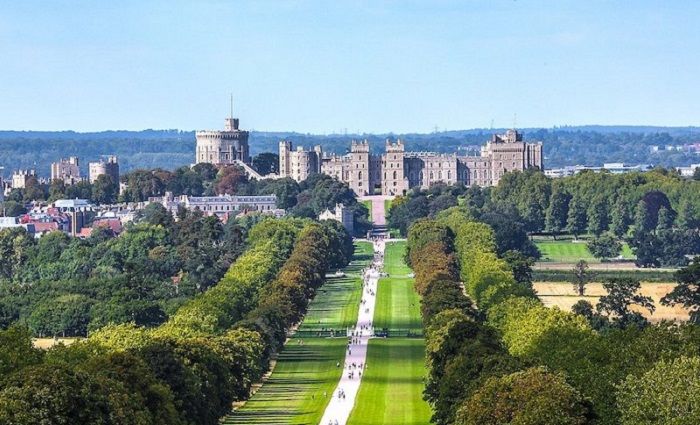 A trip through ancient history is just what you need while in London for a few days. Let us take the hassle out of arranging transportation and tickets while you sit back and relax on this day trip from London.
You'll hit up the top sites for British, Druid, and Roman history within a few hours of the city, thanks to your driver-guide who loves sharing these sites with travelers. A visit inside Windsor Castle, time to explore Stonehenge, and free time in the city of Bath to explore will round out your full day trip.
See tour itinerary, price, and description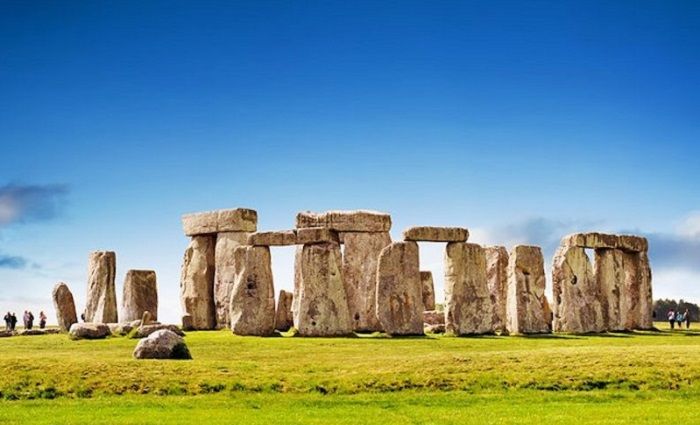 Early birds, unite! This early morning trip to Stonehenge from London is ideal for anyone who wants to see these ancient ruins under the soft light of dawn. Leave the driving to a local guide who will also provide you with early access tickets to see this monument before the general public. Also included is a stop at the Salisbury Cathedral where you'll find the tallest spire in the United Kingdom and an original Magna Carta.
See tour itinerary, price, and description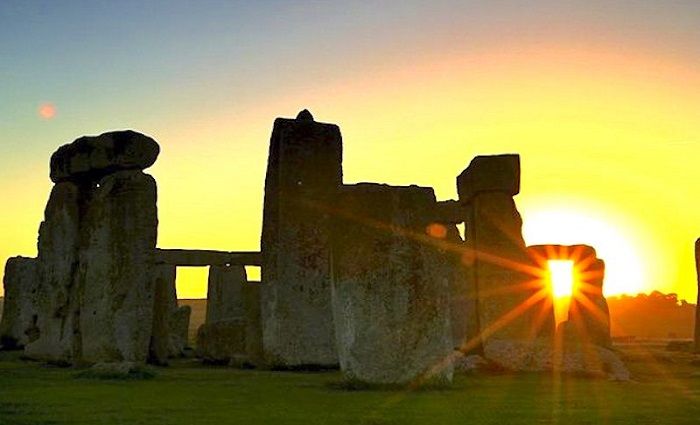 If you're interested in seeing more ancient ruins outside of London than just Stonehenge, then check out this tour! You'll start your day trip from London with a local driver-guide who'll take you to the manmade mound called Silbury Hill and the nearby 5,000-year-old burial grounds. Stops at Avebury to see a mini Stonehenge and the supposedly haunted Red Lion Pub are up next before heading to Stonehenge at sunset.
See tour itinerary, price, and description
---
Not ready to book a tour? Check out our article on the best London tours to take and why.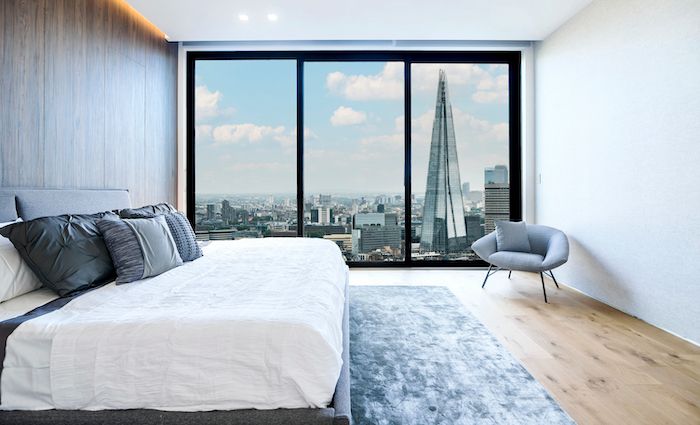 Find the best places to stay
Where To Stay in London
Deciding where to stay at a great hotel in London can take some effort since it's a massive city. Make your decision easier with our list of the best neighborhoods and hotels in London.
Recent Articles From the Blog