Windsor Castle
Plan your visit to the royal family's favorite residence
What You Need To Know about Windsor Castle
Did you know that Windsor Castle is the oldest inhabited castle in Europe? This historic building has been home to the British monarchy for nearly 1,000 years and was widely known as the favorite residence of former Queen Elizabeth II. There are 13,000 acres of land here and lots of rooms you can explore during a tour here.
Since it's an official residence, there is also a Changing of the Guard ceremony here, much like what you'll see at Buckingham Palace. Don't get them confused! Windsor Castle is located outside of London, so it takes planning to get here. Read through our guide to Windsor Castle to add one of the best highlights of your London vacation.
Top Windsor Castle & London Tours
You might confuse Windsor Castle as being located near Buckingham Palace, but in fact, it's about an hour's drive west of the palace. Perhaps that's part of why the late Queen loved it so much since it was away from the bustle of the city and had 13,000 acres to enjoy. While you could try navigating the left-sided roads on your own, you'd also miss out on learning about this incredible fortress with a 1,000-year-old history.
Let a local guide help you get the most out of your Windsor Castle tour by getting you there and back safely, while also sharing fascinating stories about the history of Britain's oldest royal castle. Best of all, you can combine this visit with other incredible sites outside of London from Stonehenge to Bath. And if you just want to explore all that London has to offer, check out all of our great London tours.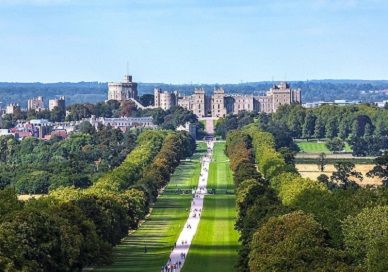 Windsor Castle, Stonehenge, and Bath Day Trip from London
Book a full day tour to see some of England's most iconic sites: Windsor Castle, Stonehenge, and Bath. Leave the transportation to us as you enjoy seeing the former Queen's favorite residence, the puzzling but cool stone ruins, and the city of Bath named after the Roman Baths.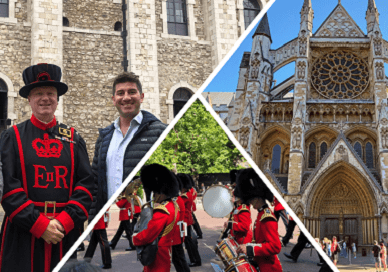 London in a Day Tour with Westminster Abbey and Tower of London
You really can see the most popular locations in London in a day like Westminster, Trafalgar Square, Buckingham Palace, and Tower of London! With skip-the-line tickets and an expert guide to teach you the backstories, tragedies, and crazy events, you'll fall in love with this old gem of a city.
Latest Windsor Castle Articles