Are you are planning a trip to London or and looking to understand basically what to expect in Windsor? Is Windsor Castle worth visiting and possibly touring? Let me answer your question with another question. Is it worth visiting William the Conquerer's thousand-year-old estate which is now home to the Queen?
---
Pro Tip: Heading to London and looking for info on planning? Bookmark our London guide which is full of free information via local experts from the area. Also, to get the absolute best experience, consider our guided tours of London. Local guides will elevate your experience and make it so much more memorable!
What is Windsor Castle?
Let's start with the basics here which are what is Windsor Castle? The Castle's construction began in 1070 by William the Conquerer. When you go to London and take some tours you'll hear a lot about William for good reason. He was not only a military genius, the Conquerer", but he basically founded the London you see today.
One of the most impressive things about the Castle is its continuous occupation and use since the 11th century. Almost a thousand years of use makes it likely one of the oldest residences on Earth. That said, don't let old fool you! Needless to say, this place is fit for a King, or Queen in this case!
It is a very large complex of which you can visit almost all of it except for a few private areas reserved for the sovereigns. The Castle is fully walled in and built into three sections referred to as the Lower, Middle, and Upper Wards.
The grounds are massive and home to some stunning sites including St George's Chapel which is likely the crowning jewel – pun intended!
Where is Windsor Castle?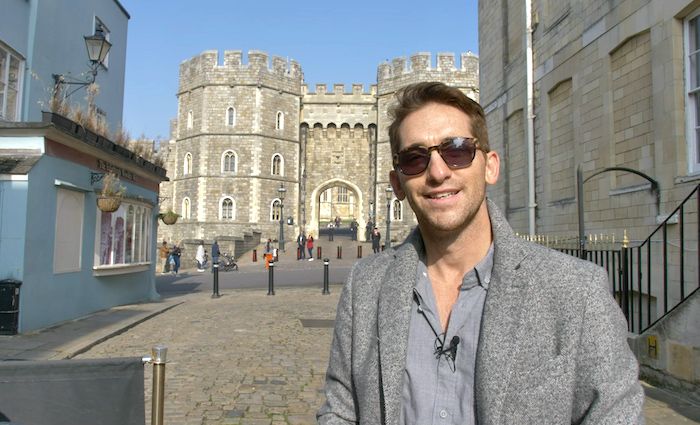 The short answer is about an hour and twenty minutes west of London in a town named Windsor. It is easily accessible by car or train but most international visitors will arrive by tour bus.
By Train
You can take a train (GWR) from Paddington Station in London in the direction of Oxford and get off in "Slough". From there you switch trains to head toward Windsor & Eton Central which is a 5-minute train ride. It is a 5-minute walk from the train station.
Bar Car or Bus (Coach)
By car, it could take anywhere from an hour to two hours depending on London traffic. I have driven to the castle in the past and took us just over one hour and twenty minutes.
Pro Tip: If you do drive, get there early to find nearby parking. We arrived at 10 am and you had your choice of spots. By the time we left at noon, it was absolute bedlam.
Check Out Our Best Day Trips from London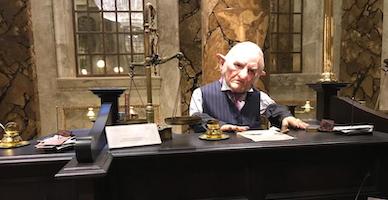 Top-Rated Tour
The Magic of Harry Potter: Warner Bros Studios & Walking Tour of London
On this full-day Harry Potter experience, immerse yourself in the world of witchcraft and wizardry. With your expert, Harry Potter loving guide, explore the filming sights in London before heading to Warner Bros Studios by Private Coach. See the real Hogwarts, Sorting Hat and more on this memorable experience.





Starting at €149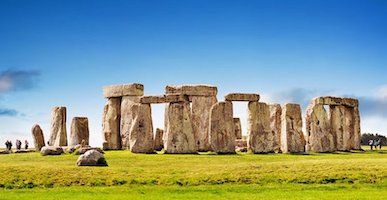 Top-Rated Tour
Windsor Castle, Stonehenge and Bath Day Trip from London
Join this full-day trip from London for the ultimate day through British history and culture with an expert guide. At Windsor Castle, skip the lines and see how the English Royals live. At Stonehenge, immerse yourself in the mystery of the 4000-year-old Neolithic structures. Lastly in Bath, take in the Roman Baths from the first century AD, the best symbol of Roman Britain.





Starting at €149
Is Visiting Worth it?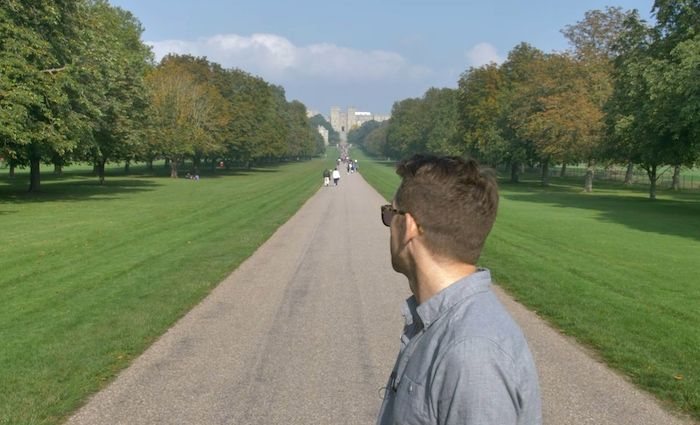 Yes, visiting Windsor Castle is definitely worth it. Admittedly, I am not very into the royal family and I still left the ground absolutely exhilarated by the visit. That means that if you are a big follower of the royal family it will likely be a highlight of your trip!
Walking the same grounds as past monarchs like Henry VIII was a large reason why I wanted to visit. I had no idea how impressive St. George's Chapel was going to be and was floored by the stonework. The Upper Ward, which is where you'll see all the royal apartments and rooms, is the largest draw for most visitors and it is shockingly large.
I admit seeing the images of Price Henry and Megan Markel's reception while walking through the same room was a highlight for me. They apparently had this massively long table with hundreds of guests which was hard to believe. We found ourselves wondering if it was a stiff occasion or if they played Calvin Harris after the Queen went to bed!
We tied Windsor Castle with Stonehenge in one day which is the way to see the area. Stonehenge is a bucket list destination which I was excited to see but when I saw the stones from a distance I felt a rush of energy.
If you arrive in the morning you can even get a chance to see the Changing of the Guard at Windsor Castle!
Is taking a Tour of Windsor Worth It?
I can't tell you how many monuments I have visited without a tour and left saying, "You don't need a tour here." Then, I return with a guide years later and say, "You definitely need a guide here." Most of the reason why we run a tour company is that the right local expert guide can really improve an experience and Windsor Castle has so much to talk about.
Definitely take a look at our Windsor Castle and Stonehenge day trips from London. It is a great way to take the guesswork out of transportation and tickets so you can focus on having a great experience.