Planning a trip to London and wondering if it's worth it to take a tour of Windsor Castle? Let me answer your question with another question: Is it worth visiting William the Conqueror's 1,000-year-old estate that's now home to the King? Find out why it's worth it and which guided Windsor Castle tours to take.
---
Pro Tip: Planning what to do on your trip to London? Bookmark this post in your browser so you can easily find it when you're in the city. Check out our guide to London for more planning resources, our top London and Windsor Castle tours for a memorable trip, and the top things to do in London.
What Does It Mean To "See Windsor Castle"?

The construction of Windsor Castle began in 1070 by William the Conqueror. He was not only a military genius (hence "the Conqueror"), but he basically founded the London you see today. Continuously occupied and in use since the 11th century, Windsor Castle is the oldest and largest occupied castle in the world!
It is a very large complex, home to some stunning sites including St George's Chapel, most of which you can visit with the exception of a few private areas reserved for the sovereigns. The castle is fully walled in and built into three sections referred to as the Lower, Middle, and Upper Wards.
So, what does it mean to see Windsor Castle? When people say they saw Windsor Castle, it means they traveled an hour and twenty minutes west of London to a town named Windsor.
It also means that they explored the vast grounds of Windsor Castle, including the grand State Apartments, St. George's Chapel, and more. Find out more about the incredible things to see at Windsor Castle.
---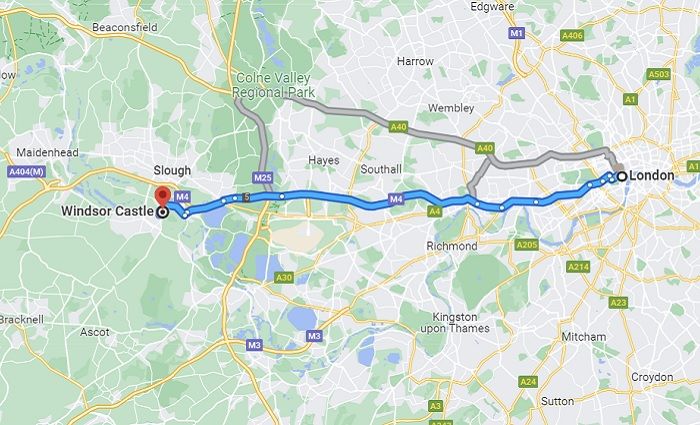 Not ready to book a tour? Check out our article on the best London tours to take and why.
Areas of Interest
There's a lot to see at Windsor Castle and you could quickly become overwhelmed. So, being prepared will really help you get the most from your experience. As with all large tourist attractions, there are many areas to visit. For that reason, we recommend you stick to the basics to avoid missing the most important things.
The castle is divided into rooms and apartments. Each has a specific theme, serves a particular function, or is known for the people that lived there. Think about what appeals to you most about Windsor Castle and choose accordingly. If you're interested, you'll still have the lovely town of Windsor to explore, which will take up at least 2 to 3 hours of your visit.
You can purchase tickets for the sightseeing tours individually. But we recommend deciding which areas you want to explore here. There's the fort itself, the grounds, and the palace with the royal apartments. We find most people want to experience the royal heritage of the area. If this appeals to you, we recommend three main zones: the state apartments, semi-state rooms, and St. George's Chapel. Aside from these, you may get the chance to see the changing of the guard if you plan well.
The State Apartments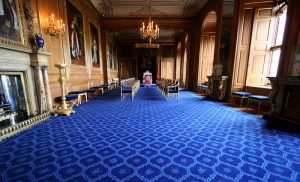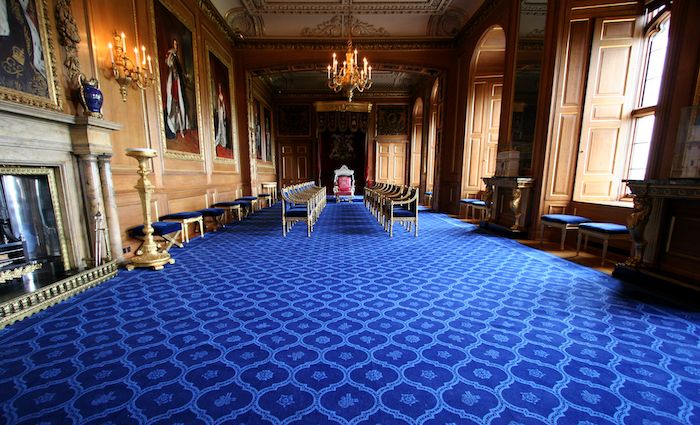 There are two main sets of state apartments and you really should visit both. First, head over to the ceremonial rooms, which are currently used by the royal family.
Of particularl importance is the grand reception room with its historical artifact from the time of Queen Victoria and the Waterloo Chamber, which honours the defeat of Napoleon.
Then, you have the historic rooms. These were built for Charles II and his queen, Catherine of Braganza. The decor is breathtaking.
The Semi-State Rooms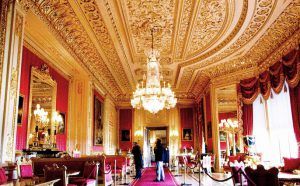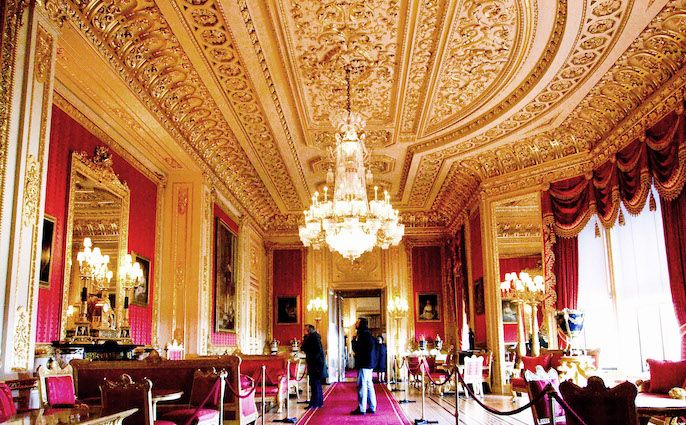 These were the apartments of George IV and look rather different from the other apartments, as George IV's taste was rather theatrical. There was a fire in 1992 that damaged a lot of the pieces in here, which thankfully have been proficiently restored.
Out of all of these rooms, the most striking is the Crimson Drawing Room because of its rich furnishings. However, you must keep in mind that the semi-state rooms are only open to visitors in autumn and spring
St George's Chapel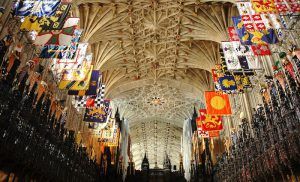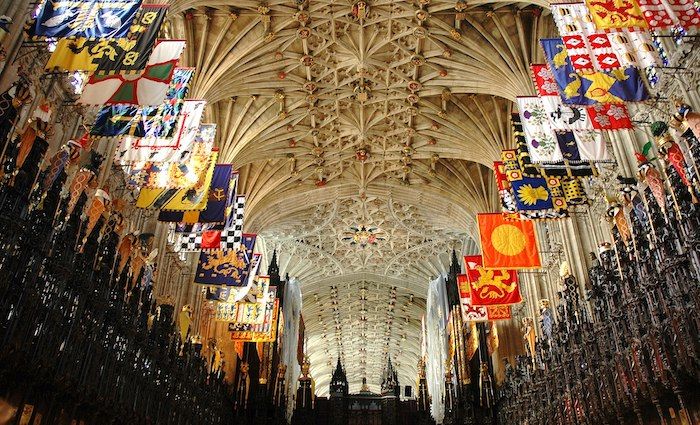 St George's Chapel is iconic as it has been the venue of many royal weddings. It's also one of the most formidable examples of English Gothic architecture.
This is also where you can see 11 royal graves, including the most recent burial of Queen Elizabeth II. If you're interested, you can visit the chapel for mass, which in itself make a visit to Windsor Castle worth it.
Check Out Our Best Day Trips from London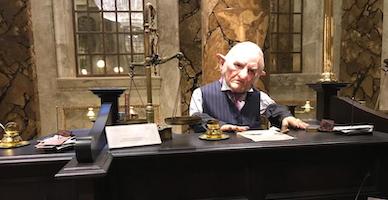 Top-Rated Tour
The Magic of Harry Potter: Warner Bros Studios & Walking Tour of London
On this full-day Harry Potter experience, immerse yourself in the world of witchcraft and wizardry. With your expert, Harry Potter loving guide, explore the filming sights in London before heading to Warner Bros Studios by Private Coach. See the real Hogwarts, Sorting Hat and more on this memorable experience.





Starting at €149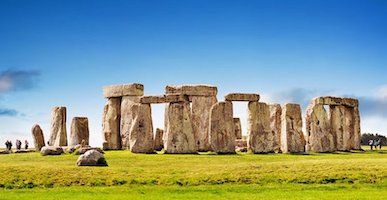 Top-Rated Tour
Windsor Castle, Stonehenge and Bath Day Trip from London
Join this full-day trip from London for the ultimate day through British history and culture with an expert guide. At Windsor Castle, skip the lines and see how the English Royals live. At Stonehenge, immerse yourself in the mystery of the 4000-year-old Neolithic structures. Lastly in Bath, take in the Roman Baths from the first century AD, the best symbol of Roman Britain.





Starting at €149
Not ready to book a tour? Check out our article on the best London tours to take and why.
Is a Tour of Windsor Castle Worth it?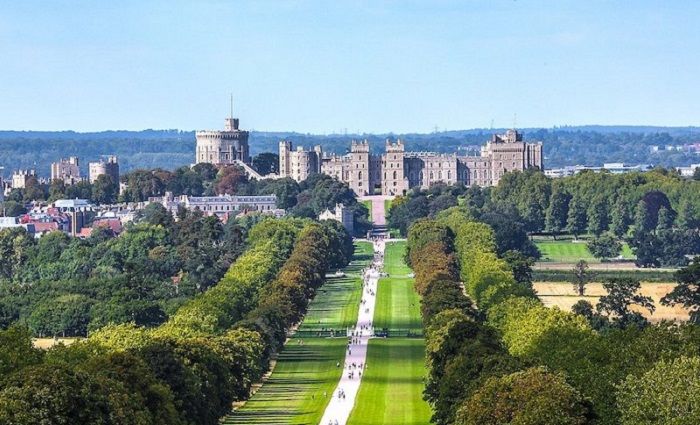 Short Answer: Yes a tour of Windsor Castle is worth it.
While it is entirely possible to visit Windsor Castle alone, a tour can make a trip more enlightening and logistically easier. You don't have to worry about train timetables, change-overs, or public transport strikes.
Also, with a tour, you can often double up on sites like Roman Bath and Stonehenge, allowing you to maximize your time in London.
On any of our tours of Windsor, your transportation and tickets are covered. You'll get to see the King George VI chapel, the burial place of numerous monarchs, including the late Queen Elizabeth II, the State Rooms, and Queen Mary's doll house.
History and Stories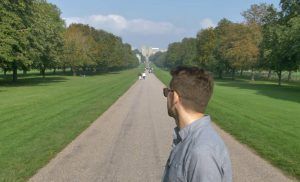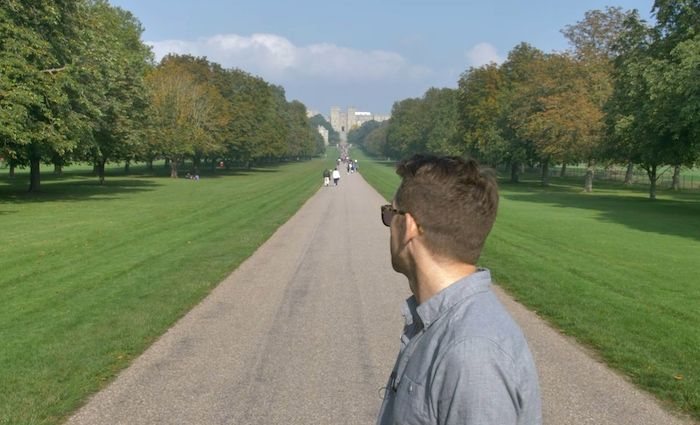 Walking the same grounds as past monarchs like Henry VIII was a large part of why I wanted to visit. I had no idea how impressive St. George's Chapel was going to be and was floored by the stonework. The Upper Ward, which is where you'll see all the royal apartments and rooms, is the largest draw for most visitors and it is shockingly large.
I admit seeing the images of Prince Harry and Megan Markel's reception while walking through the same room was a highlight for me. They apparently had this massively long table with hundreds of guests, which was hard to believe. We found ourselves wondering if it was a stiff occasion or if they played Calvin Harris after the Queen went to bed!
Transport and Logistics
A tour will take care of all the transportation from London to Windsor Castle and all the logistics along the way. You'll be able to sit back and relax in a comfortable minibus and take in the scenery as your driver takes you the 23 miles out to the lovely town of Windsor where the castle is located. You'll have no traffic to deal with (or driving on the wrong side of the road depending on where you come from) and no train changes or tickets to worry about.
We combined Windsor Castle with Stonehenge in one day, which is the way to see the area. Stonehenge is a bucket-list destination that I was already excited to see—but let me tell you, when I saw the stones from a distance, I felt a rush of energy. If you arrive in the morning you can even get a chance to see the Changing of the Guard at Windsor Castle!
Great Tour Guides
The most important benefit of any tour is an expert local tour guide with insight into the sites you're visiting. And when you visit somewhere with as much history as Windsor Castle, you'll appreciate all the historical context and interesting anecdotes a passionate guide can provide. As you make your way to the castle and other sites, your driver and guide will prepare you with lots of interesting facts and history to really make your visit to Windsor Castle worth it.
Not ready to book a tour? Check out our article on the best London tours to take and why.
Most Popular Windsor Castle Tours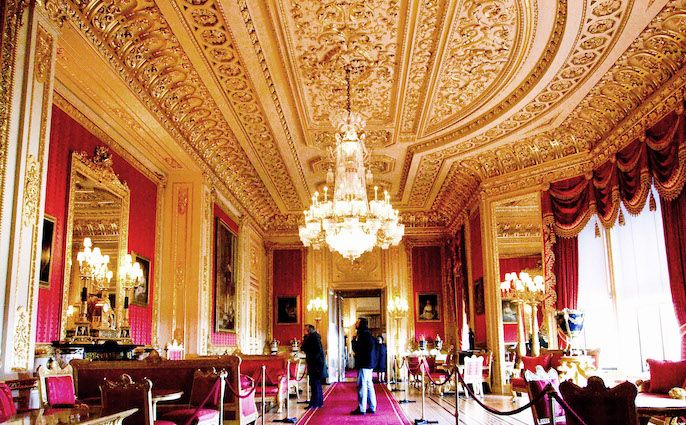 I can't tell you how many monuments I have visited without a tour and left saying, "You don't need a tour here." Then, I return with a guide years later and say, "You definitely need a guide here." A large part of the reason why we run a tour company is that the right local expert guide can really improve an experience and Windsor Castle has so much to talk about.
Definitely take a look at our Windsor Castle and Stonehenge day trips from London. It's a great way to take the guesswork out of transportation and tickets so you can focus on having a great experience. Here's our best-selling tour with Windsor Castle:
On this day trip from London, sit back and relax as you are transported to England's most iconic sites. You'll have a 2-hour stop at the magnificent Windsor Castle, visit the over 4,000-year-old Stonehenge, and enjoy free time to explore the once-important Roman city of Bath.
In just one day, you'll enjoy a journey through thousands of years of British, Druid, and Roman history. This tour takes all the stress out of the logistics that go into visiting these bucket-list sites, ending back in London after an action-packed day.
See tour itinerary, price, and description
Not ready to book a tour? Check out our guide on how to visit Windsor Castle.