Is a tour of Stonehenge worth it? I cover all the reasons I think it is in this article. Covering everything from special access to the logistics of travel. You will find every reason for taking a tour of this incredible site below.
---
Pro Tip: Planning what to do on your trip to London? Bookmark this post in your browser so you can easily find it when you're in the city. Check out our guide to London for more planning resources, our best Tower of London tours for a memorable trip, and the top things to do in London.
Is a Visit to Stonehenge Worth it?

---
Sitting around 90 miles outside London, Stonehenge and the surrounding archaeological landscape are amongst the most important Megalithic remains across the British Isles and Europe.
Arguably the world's most famous ancient stone circle, Stonehenge is a vast and integral part of the British and European historical landscape.
The site's first use dates back around 8,000 years, but the famous stone circle was constructed around the same time as the Great Pyramid of Giza some 4,500 years ago and remains the most sophisticated lintelled stone circle in the world.
The stone circle does not stand in isolation. There is a vast archeological landscape viewable to the public. It consists of over 350 burial mounds, the cursus, Woodhenge, and Durrington Walls. It is vital for our understanding of life in the 4th to 2nd millennium BC.
So is a visit to Stonehenge worth it? 100% yes. It is a site that has captured the imaginations of millions of travelers and can still teach us so much about ancient civilizations and ourselves to this day.

To understand more about Stonehenge's history check out our free article on The Unbelievable History of Stonehenge.
---
Not ready to book a tour? Check out our Guide to Stonehenge
Is a Tour of Stonehenge Worth it?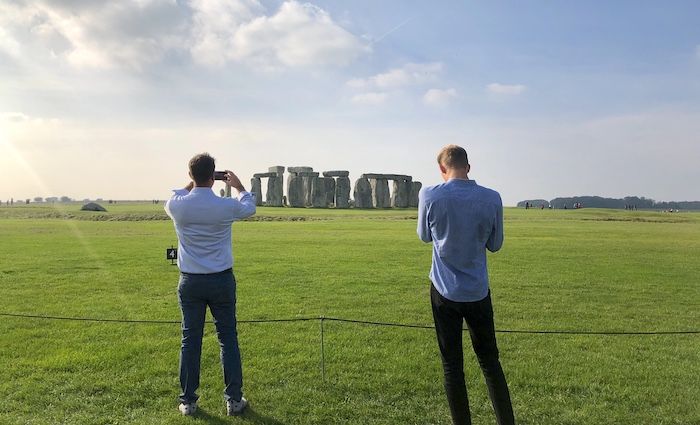 ---
Short Answer: Absolutely, yes!
While it is possible to visit Stonehenge and the surrounding complex on your own, there are several clear advantages to taking a tour, they are:
---
Logistics
Stonehenge is a two-hour drive from London, and driving inside London itself is madness. So why bother with all that stress? With a guided tour, transportation is taken care of. And not on one of those enormous tour buses that cram sixty or so people on. Our transportation is small luxury coaches that fit a maximum of 15 people.
---
Exclusive Access
We have been organizing tours for over 15 years and know how to draw back the curtain to reveal the magic. With some of our Stonehenge tours, we can offer special access into the inner circle normally closed to the public. This occurs outside of regular visiting hours, early morning or early evening. Only thirty spots are available daily, making this a truly exclusive, once-in-a-lifetime experience.
---
Small Groups
I don't want to travel on a bus with fifty people to a site where a guide goes through the motions, so why would you like to?
Our groups are capped at 15 people, meaning you can ask questions easily and won't be herded like cattle around the site.
---
If Tours of Stonehenge are Worth it Which is Best for You?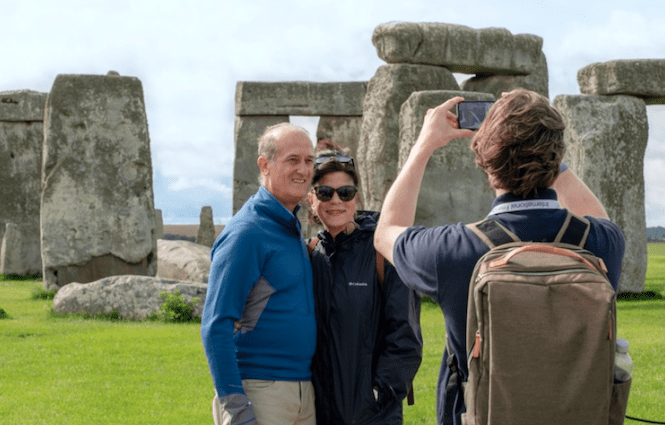 ---
Now that you know that a tour of Stonehenge is worth it, you need to ask which one is best for you. We have a detailed article on the Best Stonehenge Tours to Take and Why, but below, you'll find a brief description of our highest-rated experiences.
Board your clipper and glide down the River Thames past some of London's most iconic sites before reaching the imposing Tower of London.
No need to hire a car or figure out public transport connections, your executive mini-coach will pick you up bright and early from the center of London for a beautiful drive through the rolling green hills of the English countryside.
You'll arrive at Stonehenge before the crowds for your expertly guided tour of the iconic site. You'll have time to explore the rest of the archaeological landscape before heading to historic Bath, a once-important Roman city.
After a break for lunch, you will head to your final destination of the day, the Royal residence of Windsor Castle, with time to explore the elegant state apartments and reception rooms.
You'll finish the day at the Royal Chapel of St. George, where several legendary Kings and Queens were laid to rest, including the late Queen Elizabeth II, before being driven back to London in complete luxury.
See tour itinerary, price, and description
Want to feel the mysterious atmosphere of Stonehenge before the crowds arrive? You'll depart London while most are still in bed and gain access to Stonehenge at sunrise before the site has even opened for the general public. You'll gain exclusive access to the inner circle, normally off-limits to tourists, and watch the sunrise at this enigmatic site.
Afterward, you'll witness another slice of British history at the majestic Salisbury Cathedral, where the famous Magna Carta is still displayed.
---
Are you looking for the ultimate Stonehenge evening experience without the big crowds and don't like mornings? Then, flip our morning access to the inner circle of Stonehenge tour on its head. Start the day in London before being transported to the Avebury and West Kennet, stop for lunch at the famous Red Lion pub, and then head to Stonehenge after hours to witness the sunset from the inner circle—an unforgettable experience.
Not ready to book a tour? Check out our guide on the Top Things to Do in London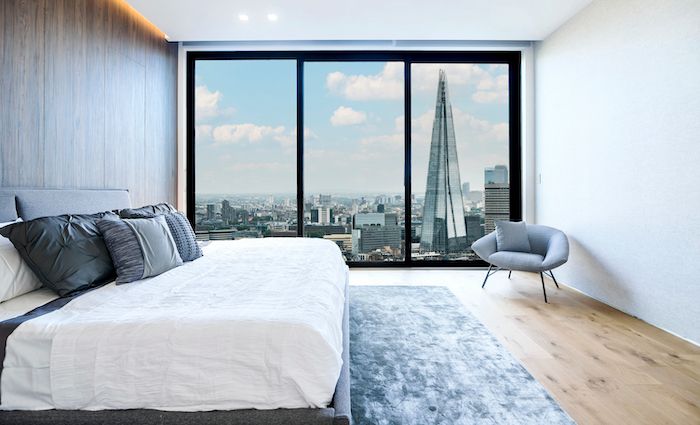 Find the best places to stay
Where To Stay in London
Deciding where to stay at a great hotel in London can take some effort since it's a massive city. Make your decision easier with our list of the best neighborhoods and hotels in London.
Explore More of the Blog