La Scala Theatre is hallowed ground for lovers of opera and ballet, and no visit to Milan would be complete without a visit to this storied venue. But what's the best way to do it? Here, I lead you through the best tours of La Scala Theatre to take and why.
---
Pro Tip: Preparing your trip to see da Vinci's Last Supper? Bookmark this post in your browser so you can easily find it. Also check out our guide to Milan for more planning resources. Our best Last Supper tours for a memorable trip and whether a tour of the Last Supper is worth it.
Should You Book a Tour of La Scala Theatre?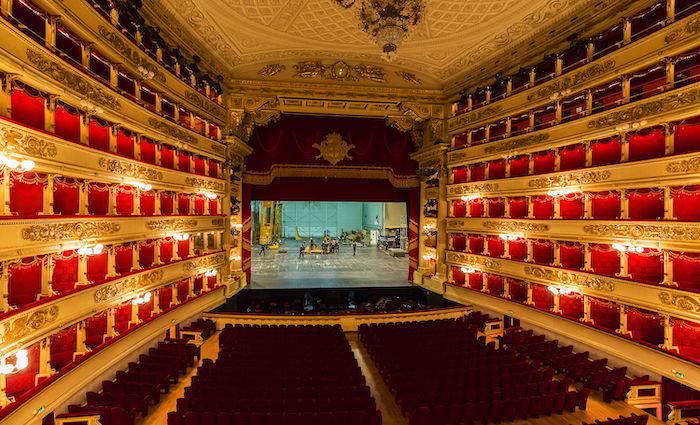 The most famous opera house in Italy and arguably one of the most famous theatres in the world, Teatro Alla Scala, or La Scala as it is often referred to, is one of the must-see sites of Milan.
Open in 1778 with a debut performance of Antonio Salieri's opera 'Europa Riconosciuta'. In the years since, there have been operatic debuts for pieces by Verdi, Rossini, Verdi, and Puccini, to name a few.
Today, the theatre remains one of the great operatic and ballet venues. The best way to witness it is to purchase a ticket to a world-class performance, but if tickets are sold out, there is no show when you are in town, or perhaps you want to understand the history and significance of this storied venue, then a tour may be the best option.
Not ready to book a tour? Check out our free Guide to Milan
The Best Tours of Teatro Alla Scala
For lovers of opera and ballet Teatro Alla Scala is hallowed ground. A visit to Milan would only be complete with a visit to this storied venue. And no visit would be complete without the expert knowledge of a local guide.
La Scala Theatre and Museum Tour in Milan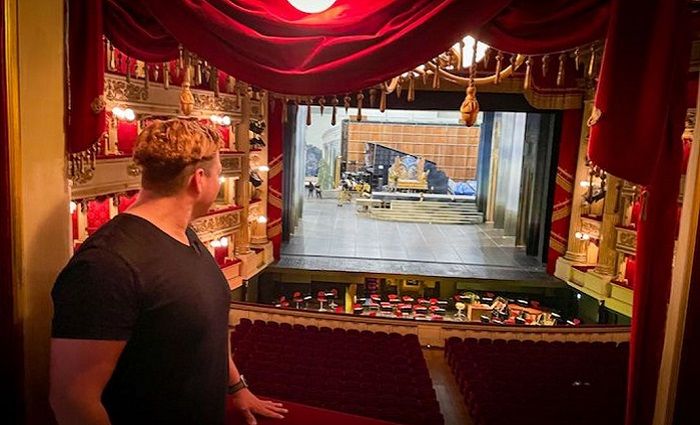 From Pavarotti to Verdi, the most influential singers and composers have graced the stage of Teatro alla Scala. You can gain privileged access to this storied venue with your local expert guide.
You'll stroll the luxurious halls. Take in the gilded design and sumptuously upholstered 2000 red seats; if you are lucky, you'll even catch a warm-up performance.
You'll learn of rivalries, rising stars, and fallen talents. Hear about the notorious "loggione," whose patrons have been known to shower boos down on lackluster performances and stop careers in their stride with a single raucous complaint.
After exploring the Theatre, your guide will lead you to the Museo La Scala, where you will explore famous sets, costumes, and instruments.
For the theatre lover, the operatic enthusiast, or the classical aficionado, this is an unmissable opportunity, and one of the best tours of La Scala Theatre on the market today.
Not ready to book a tour? Check out our free Guide to Milan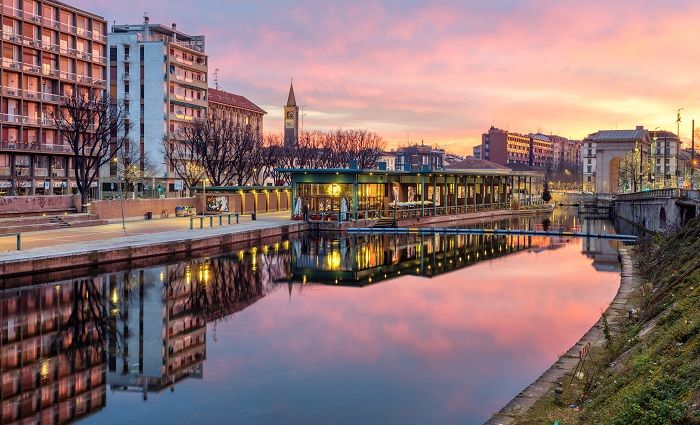 Find the best places to stay
Where To Stay in Milan
Milan is a small city with plenty to explore from iconic landmarks to a vibrant art and design scene and old-world charm. Plan where to stay in the best neighborhoods in this beautiful city.