Don't want to be shoulder to shoulder in group tours? No problem! You're still going to want to visit the Uffizi Gallery, Accademia, and other attractions in Florence, so we have the perfect solution. Here are the best private tours in Florence and why you should take them.
---
Pro Tip: Planning what to do on your trip to Florence? Bookmark this post in your browser so you can easily find it when you need it. Check out our guide to Florence for more planning resources, our best private Florence tours for a memorable trip, and how to see Florence in a day (with itinerary).
The Absolute BEST Private Tours To Take in Florence
Private tours offer a lot of benefits that make them downright better. You have a more personal experience with your guide and get more input on the narrative.
Want to interrupt and ask a question? Go ahead, you're in control of this tour! The downside is they obviously cost more than a small group tour. That said, we'll be sure to let you know when a small group tour might be a good alternative to save money.
---
Private Uffizi Tours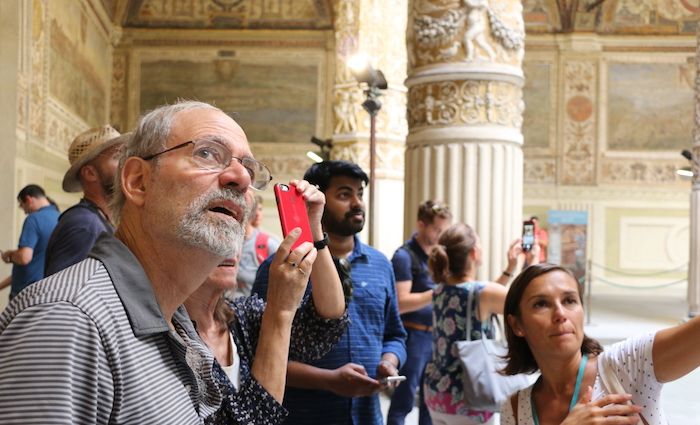 If you're unfamiliar, the Uffizi was originally built to be the offices of the Medici family and is directly connected to the Palazzo Signoria (Palazzo Vecchio), which is the seat of government in Florence. The gallery is one of the world's first public museums, opening its doors as early as 1765. The gallery was donated by the last Medici heir in 1737 under a pact that the works of art could never leave the city.
Today, it is one of the most popular museums in Europe. The Uffizi is also one of the greatest collections of Renaissance art in the world. Joining a private guide will bring shock and awe to your face as they walk through a Renaissance timeline that evolves from painting to painting.
While small group Uffizi tours are great value and by far our most popular tour in Florence, a private tour of the Uffizi is something you should definitely consider if you really want to dig into the gallery with a passionate, knowledgeable guide of Florence. See also our guide on the top things to see and how to visit the Uffizi.
---
Not ready to book a tour? Find out if a Uffizi Gallery tour is worth it.
Private Accademia Tours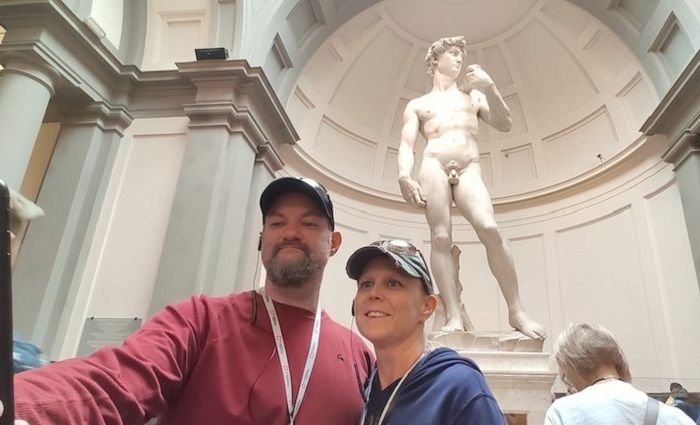 Galleria Accademia in Florence, most often referred to simply as Accademia, is the home to Michelangelo's David, which is one of the greatest sculptures ever created. Accademia is small, with some other things to see, but not on the same level as the Uffizi Gallery, Vatican Museums, or the Louvre.
That said, the gallery definitely warrants a tour. It's usually a 45-minute to 1-hour portion of a larger walking tour of Florence's best attractions. Our private Florence walking tour is easily the best way to acclimate yourself to the city and is run by some of Florence's greatest and most sought-after guides.
While the private tour is an overall better experience, we run the exact same format tour in a small group, and it is run by the very same guides, which makes it excellent value. Another interesting option is our small group Accademia tour at night, which offers fewer crowds! Definitely take a look at either tour and our other resources on Accademia, specifically how to visit the Accademia Gallery.
Not ready to book a tour? Find out if an Accademia and David tour is worth it.
Private Tours To Tuscany and Wine Country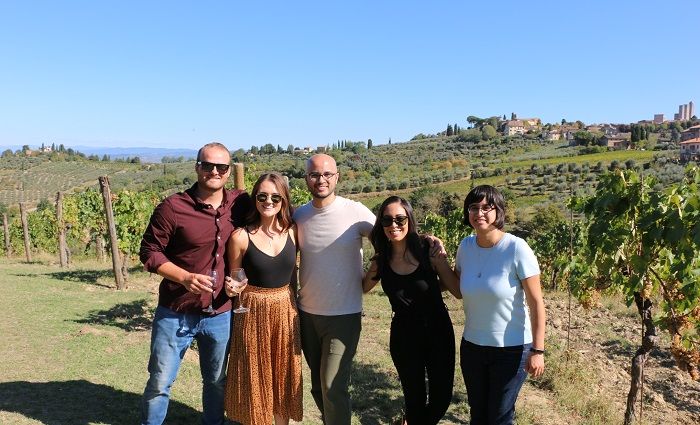 For me, it would be a hard choice to decide between seeing Tuscany's wine country and Michelangelo's Sistine Chapel. One depicts the creation of man by God and the other is what man can create in collaboration with God. Both are exquisite.
Due to transportation costs, private tours of Tuscany tend to be pricey. That said, if it's split between a few people, they become great value and a lot of fun. We offer both small group and private tours of Tuscany that dive deep into the wine country.
For private tours and experiences, we have a tour that departs from Florence to visit an amazing organic vineyard in Chianti, Siena, and another small bucolic village in Tuscany. There's a ton included, which you can read about in our Private Wine Day in the Chianti Hills from Florence. Alternatively, we offer another very similar tour as a small group if you're looking for more value for your money.
If you want to avoid too much time in a car, we run a helicopter wine tour from Rome which is also available from Florence by request. It is the ultimate option for anyone who doesn't want to get car sick and has some extra money to spare! There is also a small group tour to Tuscany by Vespa, which is highly rated and an exciting option for anyone prepared to ride a scooter through the Tuscan countryside.
---
Not ready to book a tour? Check out our article on the best Florence tours to take and why.
Private Food Tours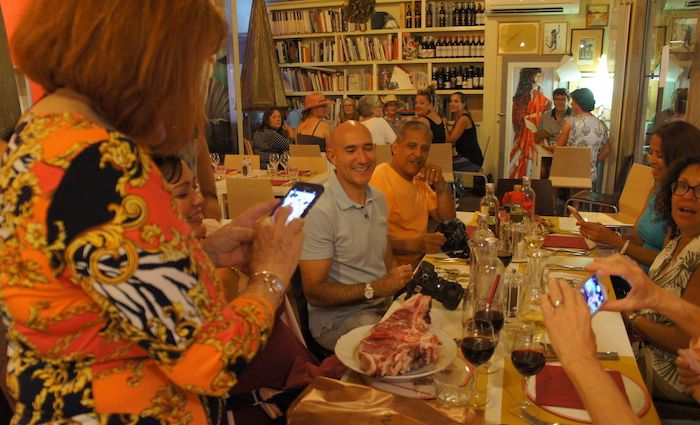 A food tour is something that we always recommend as a small-group experience. Much of the draw is socializing with others! Our flagship food tour is our Florence local food tour in Santo Spirito. Definitely check it out along with our other food and wine experiences in Florence.
Not ready to book a tour? Check out our Florence Guide for more info.
Private Tour To the Leaning Tower of Pisa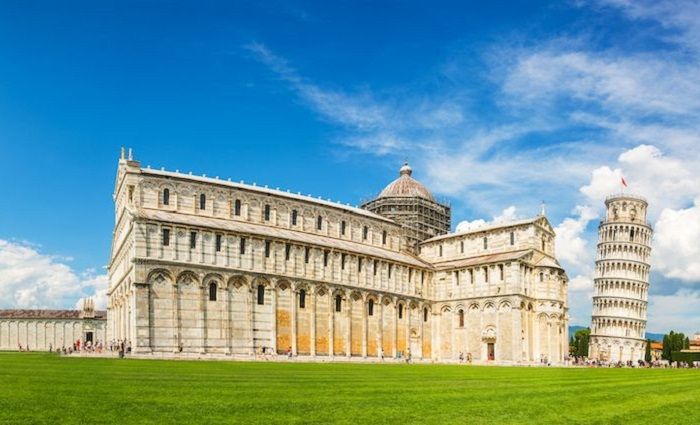 Pisa is a truly unique experience with a lot to talk about, which is why we recommend a private tour! Your guide will get into the details of why the tower is leaning and what officials are doing to keep it from falling.
The tower is only one of many attractions in the area that you'll explore. If you're looking to get better value, check out our small group version. It does not explore Vinci, but it does go to the walled town of Lucca, which is quite the experience.
Not ready to book a tour? Check out our article on the best Florence tours to take and why.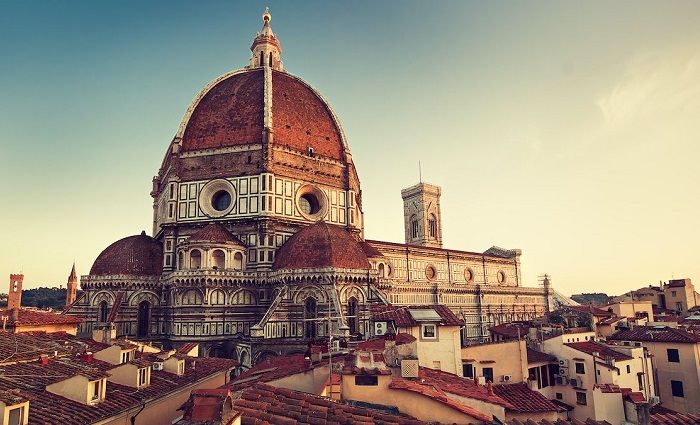 Find the best places to stay
Where To Stay in Florence
Florence has a small historical center packed with iconic landmarks to explore. Plan where to stay in the best neighborhoods in this beautiful city.