Dreaming of a trip to Tuscany and want to get a head start on planning? We don't blame you! The region is one of the most beautiful and popular destinations in Europe, with a huge amount to see and do. In this guide, discover the top things to do in Tuscany for a memorable trip.
---
Pro Tip: Planning what to do on your trip to Tuscany? Bookmark this post in your browser so you can easily find it when you need it. Check out our guide to Florence for more planning resources, our best Florence tours for a memorable trip, and how to see Florence in a day (with itinerary). Or check out all our planning resources for Tuscany.
The Top Things To Do in Tuscany, Italy

---
Tuscany gets under the skin. It is the quintessential Italy. The South is romantic and chaotic, the North clean and orderly, and Rome, well, Rome is Rome. Tuscany, though is everything we imagine Italy to be. It is rolling hills and orderly vineyards, it's Rennaisance cities and Medieval towns, its castles perched on mountaintops, and farm yards baking in the Tuscan sun. It haunts the traveler and lingers in our imagination before we even set foot in Italy.

There is so much to see in the wonderful region. In Florence, you have some of the greatest artworks and museums in the world. Cities like Sienna or Lucca in any other region or country would be 'The' must-visit destination. There are a hundred and one different hilltop towns to explore, over 400 vineyards to sup from, and a thousand moments to enjoy.
While some of the greatest moments in travel come from those spontaneous instances, Italy is currently as busy as I have ever seen it. The intelligent traveler plans ahead. Purchases those tickets way in advance and leaves space for those unexpected magic moments.
I'm not going to plan your perfect trip to Tuscany for you. Every traveler is different. But I will try and spike your interest with some of the top things to do in Tuscany this year or any year. Everything in Tuscany advances slowly, except the scooters!

Editors Note: We already have a wonderful Top Things to Do in Florence article, so this list will concentrate on the rest of this special region.


Choose Your Top Thing to Do Route
---
---
---
Not ready to book a tour? Check out our article on the best Florence tours to take and why.
---
The Wine Route
---
1. Hop on a Vespa in the Tuscan Countryside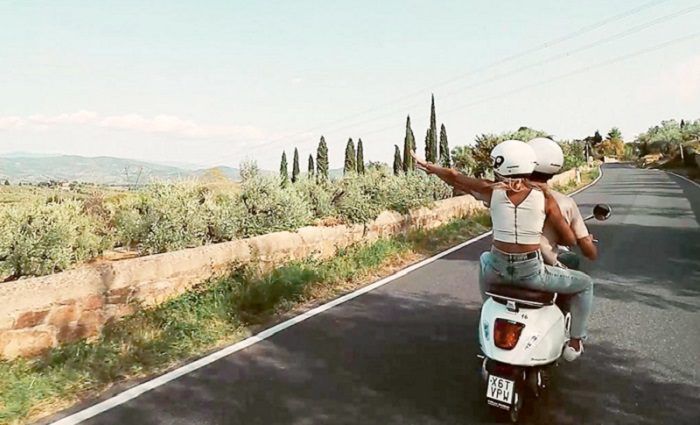 If Tuscany is the quintessential Italy, then a Vespa ride is the quintessential experience. You'll be doing yourself a disservice by not riding one. There are two ways to achieve this. First, get picked up by an Italian player with a Vespa or join a Vespa tour. We recommend the Vespa tour, it's less complicated!
Take a memory-making Vespa tour that not only allows you to cruise around quiet backroads but also stops at vineyards and small towns along the way. It's a great way to have a typical Italian experience and see the Tuscan countryside.
Not ready to book a tour? Check out our article on the best Florence tours to take and why.
2. Splurge on a Tuscan Safari from Florence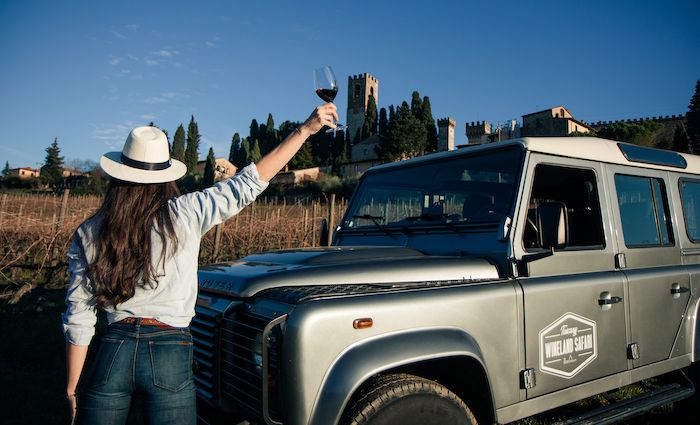 For the ultimate one-of-a-kind VIP experience, instead of booking a bus or even a luxury van, you'll jump into an iconic Land Rover and traverse the Tuscan countryside. You'll find yourself going from paved roads to vineyard trails in no time.
The Tuscany safari tour is a unique experience that will make your trip that much more memorable. The tour includes a pick-up in Florence, a stop at a vineyard with wine tasting, a wine-filled picnic, and various stops in Tuscan towns, including a medieval castle. It's a great change of pace from exploring cities and getting out into the wine country beyond Florence.
Not ready to book a tour? Check out our Florence Guide for more info.
---
3. Try Top Vernaccia di San Gimignano at a Tuscan Vineyard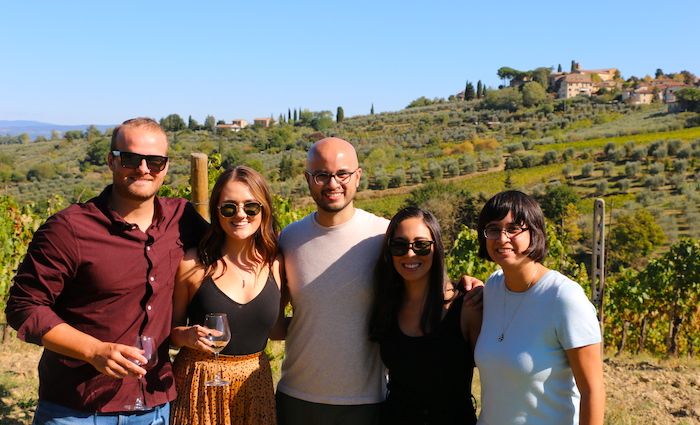 Vernaccia is named after the grape it is produced from. It has been grown and produced most commonly near San Gimignano in Tuscany since the Renaissance. Vernaccia is normally a strong wine with a bouquet of saffron, flower, and honey. It's a powerful grape with a distinctive flavor that locals love.
Where to get it: Just about any restaurant in Florence, but we have a small group day trip to Chianti that goes to Siena, San Gimignano, and a vineyard in Chianti for lunch. Vernaccia is on the menu!
Not ready to book a tour? Check out our Florence Guide for more info.
---
4. Explore the Chianti Region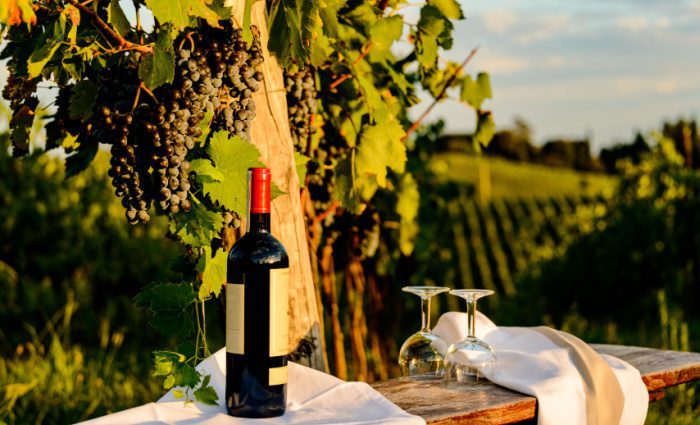 ---
Rich in wine, agriculture, medieval castles, and churches, the Chianti region is a must-stop visit for anyone wanting picturesque views of the Tuscan countryside.  Whether you're looking for a quick day trip from Florence, a weekend on your way to Sienna, or spend the week taking time to stop at many wineries, you will have your choice in things to do and see.  This region also allows you to slow down, soak in the sun (and wine) and enjoy the peacefulness of the quiet countryside.
Only wines with the privilege of growing in this region have the honor of being named after the region itself, Chianti Classico Gallo Nero, where the boundaries were established back in 1716, although redrawn again in 1932. The majority of any Chianti wine must be 75-80% of the Sangiovese grape for it to be considered Chianti.
We love Chianti so much we have compiled a list of our favorite places to stay in the region here.
---
Not ready to book a tour? Check out our Florence Guide for more info.
The Second Cities Route
---
I love Tuscany's other cities! And by other, I mean the ones that aren't Florence. That's nothing against that wonderful city, but the crowds in summer can be overwhelming. Instead, give me a quiet Tuscan town where I can explore the whole region by train or car. Somewhere I can see the wonders of the Rennaisance and retreat to a quiet, idyllic spot when I need to. As a group of travel experts, we love Tuscany's second city so much that we dedicated time to writing a whole series of 'Where to Stay' articles.
---
Where to Stay in Tuscany Articles
Arezzo | Chianti | Lucca | Montepulciano | Pisa | Pistoia | San Gimignano | Siena | Volterra
---
5. Visit The Birthplace of Michelangelo – Arezzo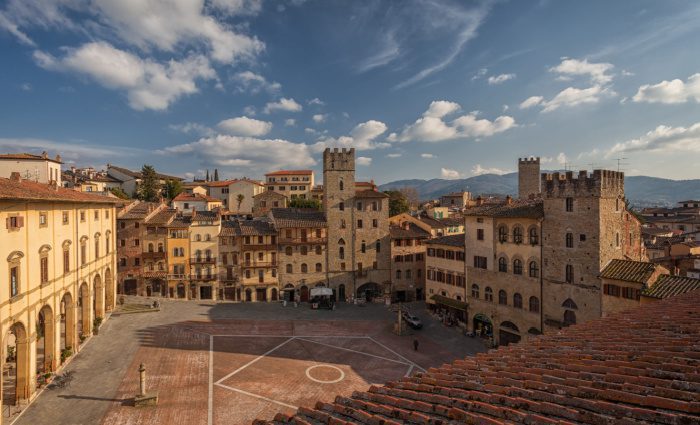 ---
Arezzo is both a province and the capital of a small region in eastern Tuscany. A mere hour's drive from Florence, this modest but lively town boasts quite a few celebrated sons. This is the birthplace of the esteemed poet Petrarch. It's the home of the distinguished artist and more infamous art historian (gossip columnist) Vasari. Even the Renaissance's most famous melancholy genius, Michelangelo, was born in a small village in the region.
Despite its size, Arezzo punches above its weight in terms of history and culture. Its history stretches back to the 4th century BC, with the Etruscans who founded the city. Arezzo was also important for the Romans, and this importance continued through the Middle Ages. Alas, the city was heavily damaged during the War, but much of the Medieval center survived.
Check out our guide on Where to Stay in Arezzo.
---
6. Visit Lovely Lucca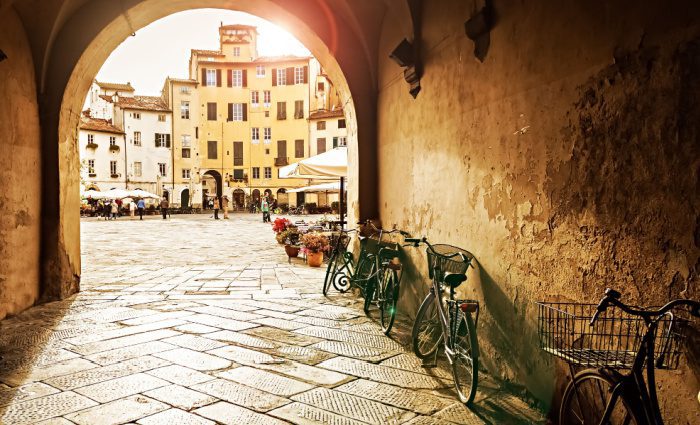 ---
Once a Roman colony, used by the first Triumvirate (Pompey, Crassus, and Caeser) as a neutral meeting location, Lucca spent most of the medieval period at war with either Pisa or Florence. It remained independent from outside rule from the late 1300s through to Napoleon's conquest in 1805.
For the opera lover, it was here in Lucca that the great composer Giacomo Puccini was born and raised. His former house is popular with tourists as a museum dedicated to the composer of La Bohème, Tosca, Madame Butterfly, and more.
---
Not ready to book a tour? Check out our guide on Where to Stay in Lucca
7. Plan a Trip To the Leaning Tower of Pisa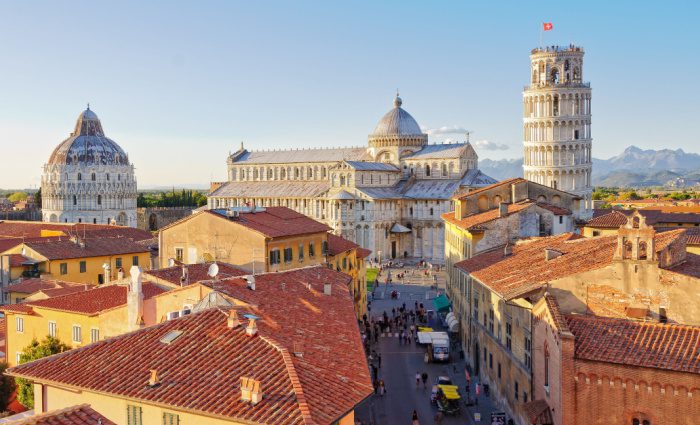 ---
The Leaning Tower of Pisa is a beautiful structure that would likely be famous even if the foundation had been poured correctly, but the fact that it was built incorrectly makes it a must-see. The tower leans 5.5 degrees or about 15 feet, according to Britannica, and thanks to some restoration projects in 1999, it will hopefully never fall.
The tower takes its name after its hometown, Pisa, which is just over an hour from Florence by train and car. If you're just going to the tower, the train is the best option, and you can take a taxi from the train station to the tower.
You'll have to reserve tickets a few weeks in advance if you want to climb the tower, which is something I recommend doing. If you want to streamline the day, we have a great day trip from Florence to Pisa that includes transportation and tickets.
Pisa is only a 4-hour stop, so our trip includes a visit to Vinci. Yes, the hometown of Leonardo da Vinci. Da means "from," so you could call him Leonardo from Vinci if you want. The stop includes admission to the Da Vinci Museums and, finally, a stop at Piazzale Michelangelo for the best view of Florence.
---
Check out our Where to Stay in Pisa Guide
---
8. Plan a Trip To Tuscany's Other Towers in San Gimignano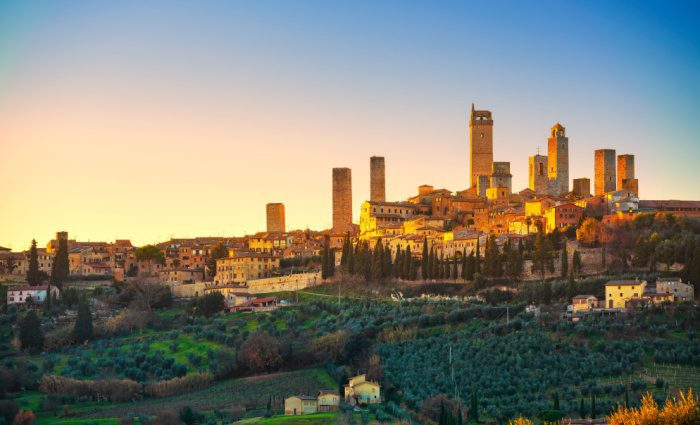 ---
With its thirteen medieval towers, vineyards, and olive grows thriving from the valley below right up to the city walls, San Gimignano is a postcard of Tuscany. I add it to our list, but in all honesty, this is no hidden secret. In 2019 over 3 million tourists visited the town, most of them day-trippers. That's why I suggest going one further, most of these second cities of Tuscany are crowded during the day but blissfully calm at night. You'll have no problem getting a reservation, and that glass of wine just tastes better when there aren't a million people swarming around you.

You can check out our Where to Stay in San Gimignano article, or you can book one of our day trips down below. Both are winning options, but I know which I personally prefer.
---
Check out our Florence Guide for more info on where to stay and what to do
---
Take the Natural Route
---
9. Head for Some Napoleonic Isolation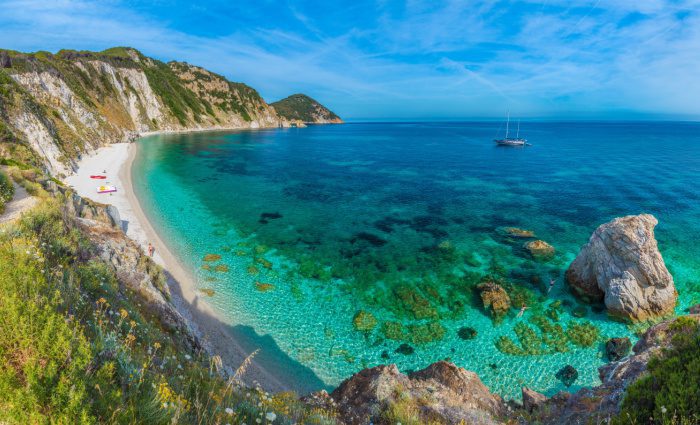 ---
The island of Elba shot to prominence in 1814-15 when the French Emperor Napoleon was exiled here. He spent his time between the two villas. one in Portoferraio, the other at Villa San Martino. Napoleon escaped the island on the brig inconstant on the 26th of February, 1815. Anyone who has spent time amongst the citrus and olive groves and the plentiful golden velvet-sand beaches may wonder why anybody would want to leave (though a rumor he was to be exiled to a remote Atlantic Island may have done the trick).

The Island of Eba has 147km of coastline and some of Italy's best beaches. Take advantage of them by staying in fashionable beach towns like Procchio or Napoleans' favorite Colle d'Orano.
---
10. The Marble Quarries of Carrara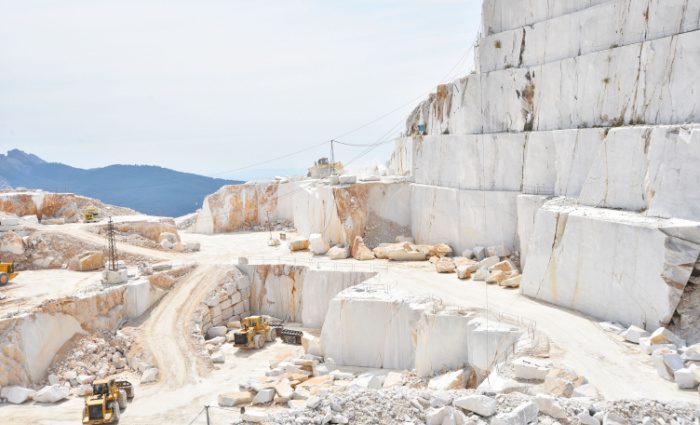 ---
Quarried since the age of Ancient Rome, there are probably few quarries in the world that people can easily name, such is the fame of Carrara. Favored by Michelangelo and the great sculptures of the Rennaisance, Carrara marble is renowned for its quality and brilliant white finish. Today they still produce around a half million tons of white marble per year!
Located in the Apuan Alps in the North of Tuscany and situated in the valleys: Ravaccione, Colonnata, and Fantiscritti, the quarries of Carra can still be visited by the intrepid traveler today. The valley of Fantiscritti is the most popular with tourists as you pass the picturesque old railway bridge as you approach, and there is an excellent museum of the quarry's history.
---
11. The Marble Quarries of Carrara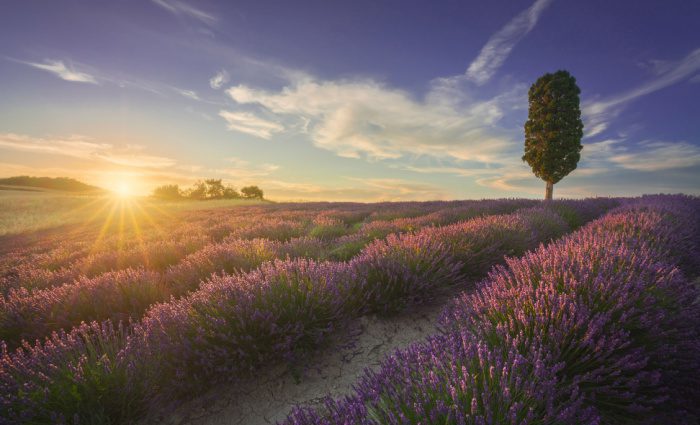 ---
One of the most evocative smells of Tuscany is the smell of the lavender harvest in late July. While Provance may be more famous for its purple fields, Tuscany has a long history of producing the aromatic bloom.

You'll find the most spectacular blooms in the Pisan Valleys around Orciano Pisano and Pieve di Santa Luce. So if you find yourself in Tuscany in late July, then be sure not to miss out.
---
The Foodie Route
---
12. Devour a Bistecca Fiorentina on a Food Tour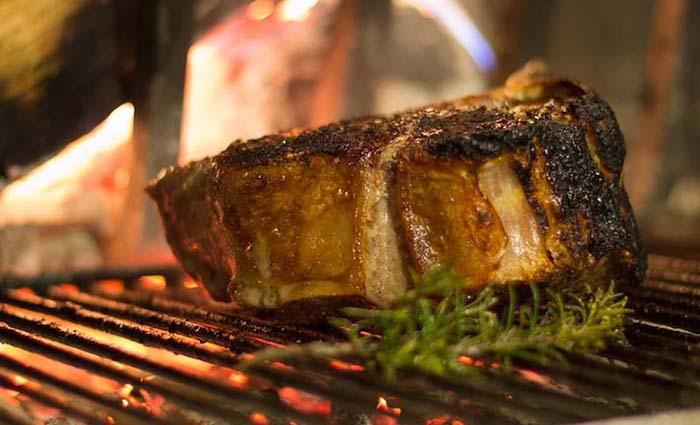 The Bistecca Fiorentina is what it sounds like—a Florentine steak. The cut of meat can be veal or from a heifer (a cow that has not birthed a calf). Also, it must be taken from the Chianina breed of cattle that have origins in Siena. Before ordering this steak, you should know it is commonly served rare.
Like most Italian recipes, there is no fancy marinade to bring flavor to the dish. The flavor comes from the high-quality cut of meat and the salt, which brings the flavor forward. To be a "Fiorentina," the steak must be grilled over hot coals with the bone-in, like the American T-bone. The authentic Bistecca Fiorentina has four main ingredients: steak, salt, pepper, and EVOO.
Where to get it: Try the awesome Bistecca Fiorentina on our food tour in Florence—it's an amazing experience. We make updates and changes to our food tours annually to make sure they are of the highest quality.
Not ready to book a tour? Check out our Florence Guide for more info.
---
13. Head to Dario's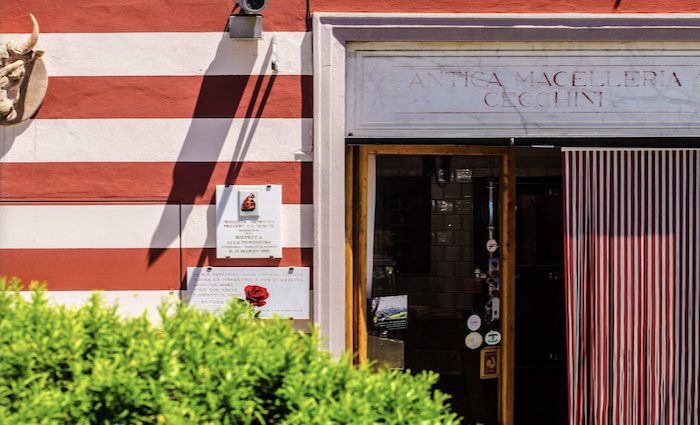 Dario Cecchini was known within gastronomic circles long before he was featured on Netflix's 'Chef's Table.' He was known before he was featured on Anthony Bourdain's 'No Reservations.' Larger than life and with a contagious love for food. Dario, by his own admission, was pretty much born in this butcher shop. What wasn't sold in the butcher's shop was there for dinner. Snout, trotter, tales, bellies, blood, all of it was family food. But steak? Not for young Dario; that was for paying customers. It wasn't till his eighteenth birthday that he got his first taste of the good stuff. It was good, but the food his grandmother made with the leftovers? Heaven!

Dario's restaurant lives by the same values as his grandmother's cooking all those years ago. This is nose-to-tail eating, a way of showing respect to the butchered animal, nothing is wasted, and everything is cooked with love and respect. The results are phenomenal. If the small town of Ponzano in Chinati wasn't already on your list, then add it. Make a pilgrimage to one of Italy's best butchers and most delectable restaurants.
Check out our Florence Guide for more info.
---
---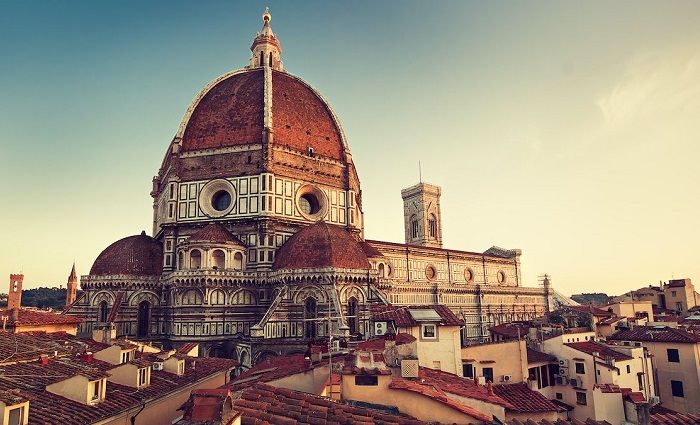 Find the best places to stay
Where To Stay in Florence
Florence has a small historical center packed with iconic landmarks to explore. Plan where to stay in the best neighborhoods in this beautiful city.