To see Florence and not see the Duomo is not to see Florence at all. Now, of course, you can visit the magnificent cathedral on your own, but a guided tour will allow you access to exclusive areas like the top of the dome itself and give you information you'd otherwise miss out on. Find out more with our guide on the best tours of the Duomo to take this year and why.
---
Pro Tip: Planning what to do on your trip to Florence? Bookmark this post in your browser so you can easily find it when you need it. Check out our guide to Florence for more planning resources, our best Florence tours, and how to visit Florence's "Il Duomo" Cathedral.
Should You Take a Tour of the Duomo in Florence?

---
Short answer: 100% yes.
The Cathedral of Santa Maria del Fiore, known locally as il Duomo, sits commandingly in Piazza del Duomo, almost filling the square. From a distance, the Duomo dominates the skyline, but once in close quarters, it can be hard to catch in its entirety. But when you do catch a glimpse? It's one of Italy's most mesmerizing sites.
There is an expression that to see Florence and not visit the Duomo is not to see Florence at all. So you have to make time during your stay. You can do this on your own, but there are also some great options with a tour. You can climb the dome, explore the interior, or learn its remarkable history from the outside.
If you plan on going inside, remember this is a ticketed entry site; you'll need to buy tickets online in advance or spend your precious vacation time waiting in line. With a tour, we take care of all of that for you.
Check out our guide on How to Visit the Duomo for all the information you might need to get the best out of your trip, or even better, book one of our amazing Duomo tours listed below.
The Best Tours of the Duomo in Florence
From hard-to-get tickets to unique experiences for kids, there is a little something for everybody. With well over a decade of experience in Florence, we have curated a great selection of tours to explore the Duomo in a way that fits your style and budget.
---
---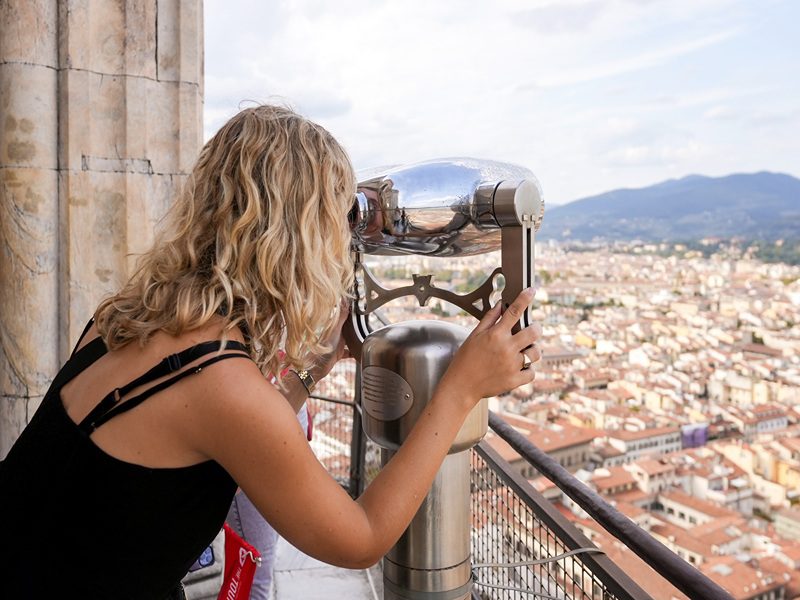 ---
Il Duomo is one of the architectural gems of the Renaissance. It deserves more than a passing glance! It deserves your undivided attention, and if you are still trying to figure out why, this is 100% the tour for you. You'll leave knowing everything you could want and more.
You'll meet your local expert guide outside, and with your skip-the-line tickets in hand, you will head straight past the sometimes lengthy lines.
After exploring the main part of the Duomo, you'll have VIP access to the impressive Circular Room before heading to the top of the Dome.
As you near the top of the cupola, admire the frescoes across the dome ceiling. The dome climb is a truly unforgettable experience. As you reach the summit, take in the incredible panorama of Florence's surroundings. With a 360-degree view, you'll see the epic beauty of the Renaissance capital in all its glory.
If you really want to see the Duomo in all of its glory and truly understand its significance, then this is definitely the tour for you. There are many great tours of Florence, but this is arguably the best tour of the Duomo itself.
Highlights:
Skip-the-line Florence Duomo tickets
Special access to the Secret Terraces and Exclusive Circular Room
Dome climb to the top of the Cupola
Fun, knowledgeable, English-speaking guide
---
Not ready to book a tour? Find out if an Accademia and David tour is worth it.
---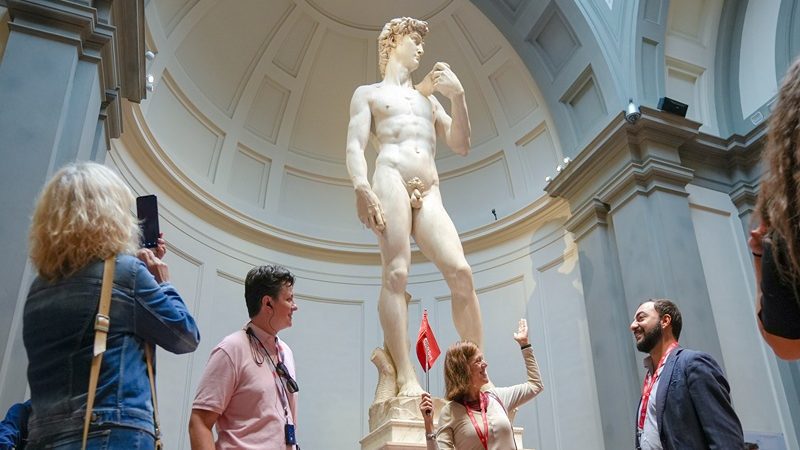 ---
Want to see the heart of Florence and Michelangelo's David in just a few hours? Let a local expert lead you through Florence's highlights with our best-of-Florence tour. It is a perfect introduction to the heart of Renaissance Italy.
You'll learn about the city's rich history as you stroll past iconic sites such as Ponte Vecchio and Piazza della Signoria. You'll have skip-the-line tickets to the incredible Accademia Gallery, home to the famous Statue of David! And, of course, you'll get to explore the exterior of the Duomo itself and learn all about its remarkable history.
This is the perfect tour for those with a short time in Florence or those wanting to understand the city's complex history and geography before taking a deeper exploration on your own or with a guide. It's not just one the best tours of the Duomo, but one of the best tours of Florence in general.
Highlights:
Skip-the-line Accademia tickets with the Statue of David
A walking tour of Florence's highlights
An engaging, English-speaking guide
Explore the Duomo (exterior only)
---
Not ready to book a tour? Find out if an Accademia and David tour is worth it.
---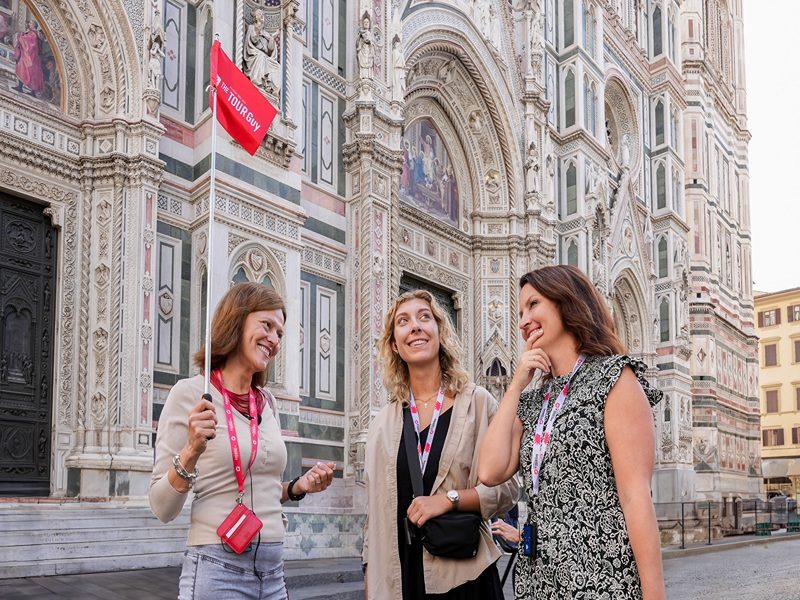 ---
Are you trying to figure out how to visit the top attractions in Florence in just one day? Then I have the answer!

With the 'Florence in a Day Combo', you'll explore the best of Florence's galleries and architecture with a passionate local guide who can't wait to show you their city. See Michelangelo's David, the Florence Duomo, the jewelry market of Ponte Vecchio, and famous works by Caravaggio and Botticelli in the Uffizi Gallery. With skip-the-line tickets, there's no better way to see Florence in a day!
This is definitely the best option if you have limited time in Florence. In one single day, you'll see all the major highlights of this wonderful city. That leaves you with the rest of your time in Florence to soak up the food, wine, and the rest of its wonders at a more relaxed pace.
Highlights:
Skip-the-line entry and tour of Accademia Gallery
Guided walking tour of Florence
Visit the outside of the Florence Duomo
Walk across Ponte Vecchio
Free time to enjoy a Florentine lunch (not included)
Skip-the-line entry and tour of Uffizi Gallery
A fun, English-speaking local guide
Maximum group size of 16
---
Not ready to book a tour? Check out our Florence Guide for more info.
---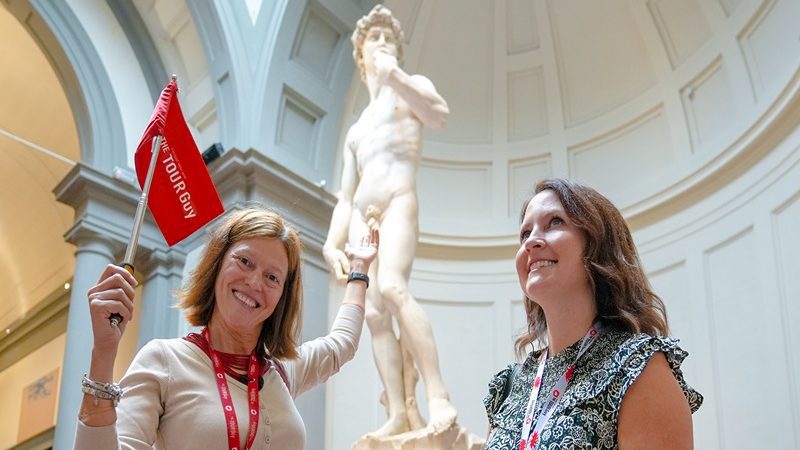 ---
If group tours aren't your thing, then it's time to go full VIP with a private tour with an expert local guide. Tailor a tour to your interests and desires. You" skip the lines at the Accademia and get to spend as long as you want in front of the Statue of David. Unleash your inner child and ask as many questions as you wish.
Not only will you get to see David, the Accademia, and the Duomo, but you'll get to do so at your own pace. Perfect for families, groups, couples, or anyone who doesn't play well with others.
Highlights:
Skip-the-line Accademia tickets with Statue of David
A tailored private walking tour of Florence's highlights
See the Florence leather market, Dante's district, Ponte Vecchio, and more!
The Duomo (exterior only)
Knowledgeable English-speaking private guide
---
Not ready to book a tour? Check out our Accademia Guide for more resources.
---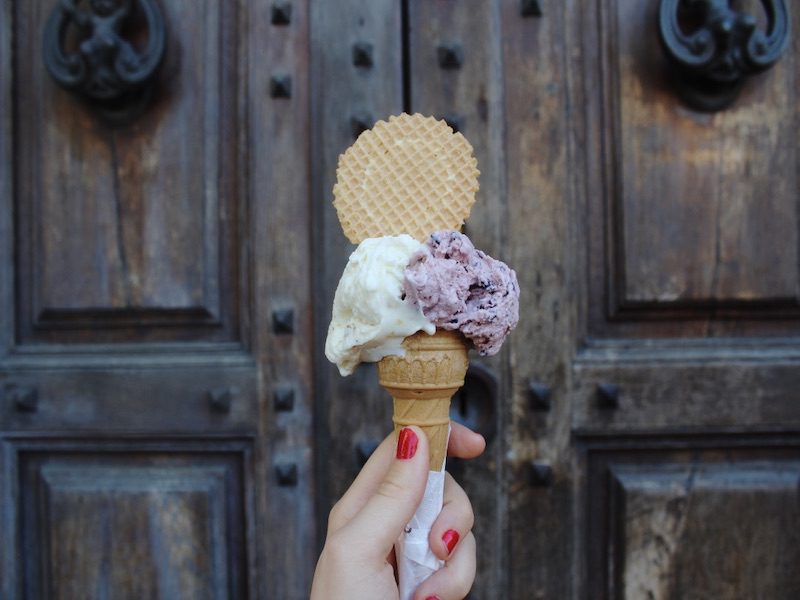 ---
Traveling with family can be tricky. I know, I often travel with mine. My wife usually refers to it not as a vacation but as 'parenting in a different location!' That doesn't always need to be the case. Some guides are great with kids. Some aren't! But when you sign up for a kid-friendly tour, you are guaranteed a kid-friendly experience.
I speak from experience when I say how valuable this is. One because in my fifteen-year career as a professional guide across Italy and Portugal, I have been that guide numerous times. And two, because as the father of an incredibly chatty and inquisitive seven-year-old, I've seen how much a tour can enrich an experience for a whole family.
I've done group and private tours with her, and the difference can be huge. On the private tour, she is relaxed, and that natural curiosity that comes with being fresh to the world comes out. She still talks about our tour of the Accademia today. It is usually referred to as the naked man museum in our house, so who knows how much she actually took in.
Highlights:
Family-friendly Florence sightseeing tour
Skip-the-line Accademia tickets to see the David
Interactive activities throughout the tour
Special prizes for kids
Stops for authentic local gelato (not included in price)
Your own engaging English-speaking kid-friendly guide
---
Not ready to book a tour? Check out our Accademia Guide for more resources.
---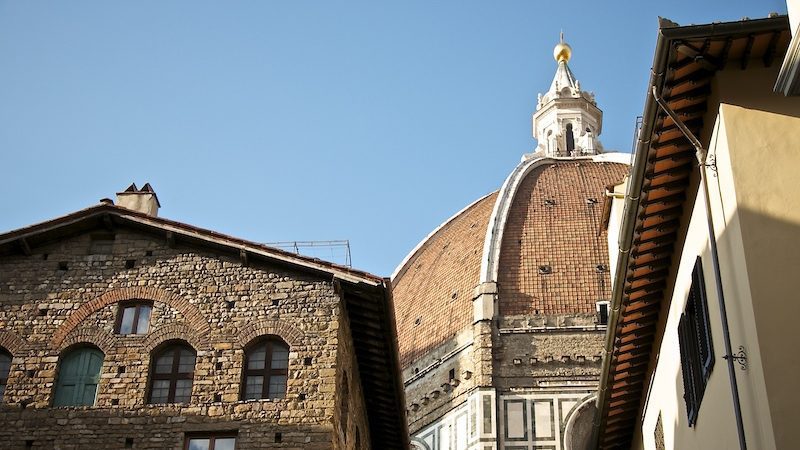 ---
Maybe you don't even have a day in Florence, maybe you are just passing through on a cruise. Well, don't worry about that, with our shore excursion to Florence and Pisa, you'll get to maximize every minute in the heart of the Rennaisance. You will get to see the highlights of Florence, like the Duomo, Accademia, and the Uffizi, and you'll also get time to explore Pisa and its famous leaning tower.

You'll have skip-the-line tickets to every major site and be chauffeured from site to site in luxury air-conditioned transportation. If your time is limited by the departure of a cruise, don't waste precious minutes waiting for public transport, get in and out of two of Italy's most iconic cities on this great tour.
Highlights:
Luxury, air-conditioned private transportation from Livorno (return)
Visit to Pisa
Skip-the-line tickets to climb the Leaning Tower of Pisa
Lunch break in central Florence (lunch not included)
Florence City Highlights tour
The Duomo (exterior only)
Skip-the-line tours of the Uffizi and Accademia galleries
Your own personal, English-speaking tour guide in Florence
---
Not ready to book a tour? Check out our Uffizi Gallery Guide for more info.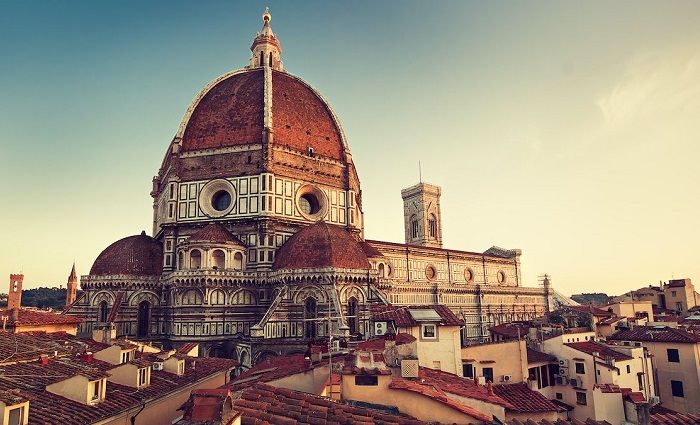 Find the best places to stay
Where To Stay in Florence
Florence has a small historical center packed with iconic landmarks to explore. Plan where to stay in the best neighborhoods in this beautiful city.
Explore More of the Blog