Florence Walking Tour with Statue of David
Uncover the best of Florence at the Duomo and Ponte Vecchio, and skip the line at Accademia
Want to see the heart of Florence and Michelangelo's David in just a few hours? This walking tour is the perfect introduction to Italy's Renaissance city! With an engaging local guide to show you Florence's most important areas and landmarks, learn the city's rich history as you stroll past iconic sites such as the Duomo, Ponte Vecchio, and Piazza della Signoria. To top things off, you'll have skip-the-line tickets to the incredible Accademia Gallery, home to the famous statue of David!
Accademia and Statue of David
The Duomo
Filippo Brunelleschi's Dome
Baptistry Doors
Piazza della Signoria
Leather market
The Bronze Boar fountain
Ponte Vecchio
Orsanmichele Church
Dante's District
After meeting your local guide in Piazza Santissima Annunziata in central Florence, you'll enjoy a short stroll to the popular Accademia Gallery. The main admission line here can be incredibly long at times, but your skip-the-line ticket lets you get inside much more quickly. Your guide will lead you through the gallery, telling stories of its history and the famous artwork housed here—the most famous being Michelangelo's David! Afterwards, you'll begin your walking tour through the city.
Your guide will lead you through Florence, taking in iconic sites including the Florence Duomo, Piazza della Signoria, and Ponte Vecchio. Along the way, learn the fascinating history of Florence and gain local insights that'll help you make the most of your time in this beautiful city.
Florence and Accademia Walking Tour Description
Your 3-hour tour includes:
Skip-the-line Accademia tickets with statue of David

A walking tour of Florence's highlights

An engaging, English-speaking guide

A maximum group size of 18
The Accademia Gallery
Your tour begins with skip-the-line entry to the Galleria dell'Accademia. Aside from the Uffizi Gallery, the Accademia Gallery is the most-visited museum in Florence. This means that long lines to get inside are common. Luckily, we reserve your Accademia tickets ahead of time, meaning that the only line you'll stand in is the much shorter security line.
Your guide is an expert in bringing the gallery's masterpieces and exhibits to life with entertaining stories about their history and meaning, and they'll help you connect more closely with the stunning artwork you'll see inside, including the most famous piece of all: David.
Short delays at the security check may occur during the busiest months of June and July.
Michelangelo's David
When you enter the gallery in which the iconic statue of David stands, you'll immediately notice his height, smooth surface, and famously determined expression which reflects the moments before David went into battle with Goliath in the famous biblical tale.
Your guide will explain how Michelangelo heroically carved this masterpiece out of a block of carrara marble that no other artist wanted to touch. Make sure you take a good look at Michelangelo's hands and feet! They're out of proportion because David was supposed to be placed on top of the Florence Duomo.
The Duomo of Florence - Exterior
This iconic Duomo is Florence's most recognized landmark, located in the heart of Florence's historical center. Florence's cathedral towers over the city and is topped by a magnificent Renaissance dome designed by Filippo Brunelleschi. Your guide will take you around the outside of this incredible structure, and you'll learn the amazing story of its construction, which began over 800 years ago. You'll also get a closer look at the famed bronze Baptistry Doors.
Piazza della Signoria and the Medici Family
Filled with statues, fountains and beautiful architecture, Piazza della Signoria is the historical and emotional heart of Florence. The most prominent feature of the piazza is Florence's town hall, the Palazzo Vecchio—once home to the powerful Medici family. Admire the Loggia dei Lanzi and the beautiful exterior corridors of the Uffizi Museum as you learn about the Medici family's deep impact on the history of Florence, Italy, and the Renaissance movement.
Hidden Gems of Florence
Your walking tour isn't only about world-famous galleries and landmarks. Your guide will also show you some of the city's lesser-known gems, including the beautiful Orsanmichele Church, the ancient leather market, and the popular Bronze Boar fountain. You'll even stroll past one of our favorite local gelato shops where you can buy yourself a refreshing treat. Get to know more of Florence with the insights of your local guide!
Dante's District and Church
Your tour continues past the original house where Dante grew up, now converted into a museum. Plus, see the little church of Santa Margherita. It's said that this is where Dante and Beatrice fell in love. Dante writes about Beatrice in his most famous work, The Divine Comedy.
The Jewelers on Ponte Vecchio Bridge
Ponte Vecchio means "old bridge" in Italian, and it's appropriately named. Merchant shops have lined this famed bridge since the 13th century. Originally, the shops included fishmongers, butchers, and tanners, however these particular goods caused such a stench in the area that Ferdinand I proclaimed in 1593 that only jewelers were allowed to sell on the bridge. You'll feel as if you've stepped back in time as you stroll around this historic part of Florence.
What you get with this tour
Skip-the-line Accademia tickets with Statue of David
A walking tour of Florence's highlights
An engaging, English-speaking guide
A maximum group size of 18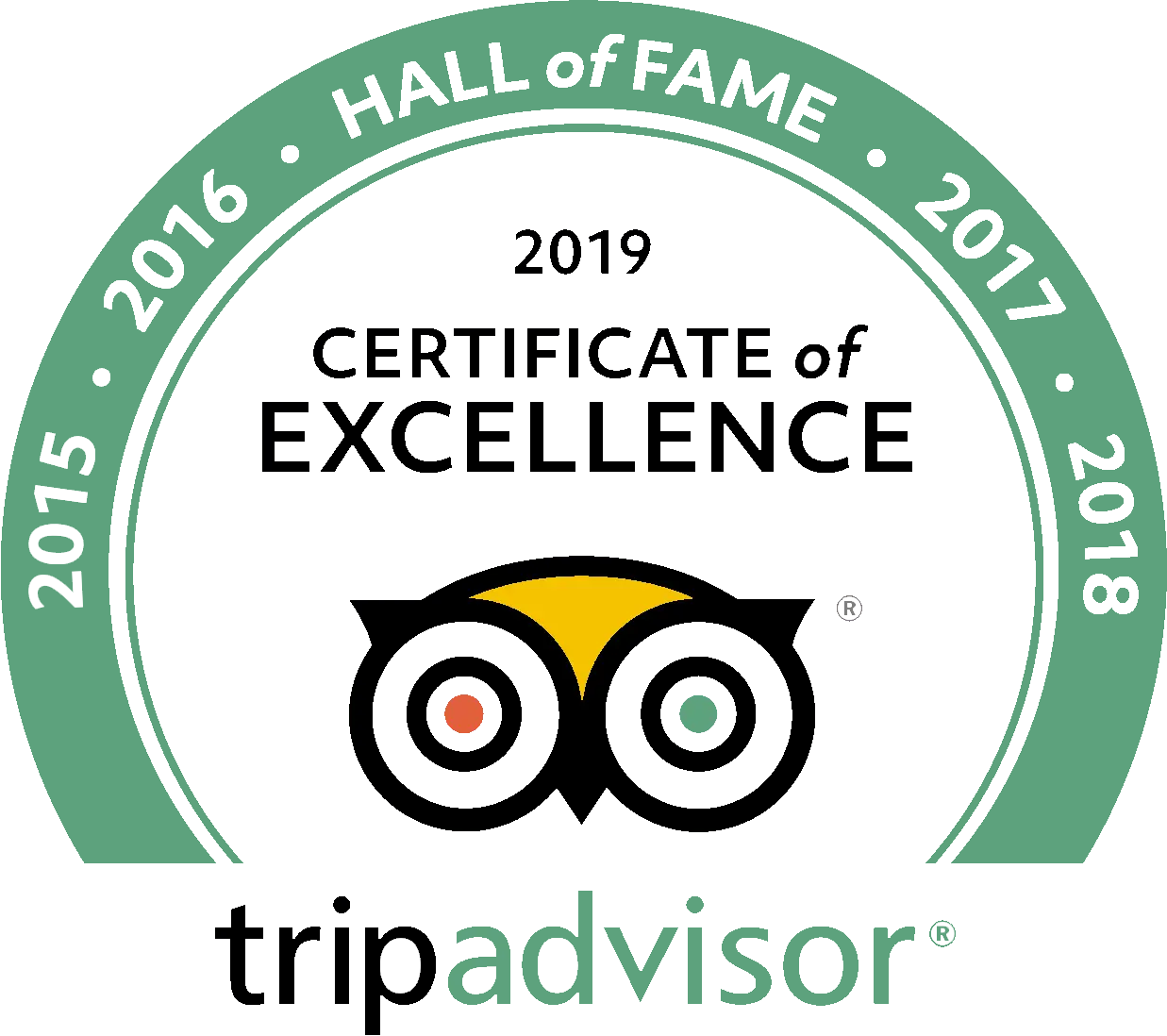 See what people are saying
406 total reviews
Leave a review
5.0/5 (based on 406 reviews)
Overview of Florence
Reviewed by
Jeanette Kuiphof
We really enjoyed our tour. Our guide was great and very knowledgeable. It felt like it was just long enough and we learned so much. We wish we had just a little more time in the museum to see the other works by Michaelangelo, otherwise it was perfect!
We enjoyed our tour, very informative. Our guide, Angelo, was great!
Outstanding tour guide
Reviewed by
Anthony English
Enthusiastic tour guide. You can tell she enjoys it.
Frequently Asked Questions
What to bring?
Bring a little cash with you to try some gelato. Since this is a walking tour, you'll need comfortable shoes. Avoid bringing large bags, as the Accademia requires you to check them.
Do we get to go inside the Duomo?
This tour includes a visit to the outside of the Cathedral and a chance to see the Baptistry Doors. It does not go inside. We want to make sure we cover as many sights as possible in a day and consider the Duomo to be far more magnificent from the outside. If you wish to climb the dome, we do offer a Florence Highlights Tour that include Dome Climb tickets..
What to bring?
Bring a little cash with you to try some gelato. Since this is a walking tour, you'll need comfortable shoes. Avoid bringing large bags, as the Accademia requires you to check them.
What if I'm concerned about my mobility?
This small group tour does involve a fair amount of walking, and some streets may be uneven. If you're concerned about your mobility, consider our Florence Private Walking Tour with Michelangelo's David which can be more easily tailored to your needs.
Does this tour include the Uffizi Gallery?
While you'll see the Uffizi from the outside, this tour doesn't include entry to the gallery itself. If you'd like to include this as part of your tour, check out our Florence in a Day Combo Tour with David and Uffizi
show more frequently asked questions