Popular with all age groups, the Catacombs of Paris are one of the darker attractions in the 'City of Light'. You can visit on your own, but a guided tour will elevate any visit to a higher level. Here, I list our best Paris Catacombs tours to take this year and why they are worth the extra money over a solo visit.
---
Pro Tip: Planning your trip to Paris? Bookmark this post in your browser so you can easily find it when you need it. Check out our Paris Catacombs guide for more planning resources, our top Paris Catacombs tours for a memorable trip, and the top things to do in Paris.
Should You Take a Tour of the Catacombs?

---
Short answer: Absolutely!
The Paris Catacombs are a macabre and fascinating site visit. Located in an old Roman quarry, around 600,000 people visit the 6,000,000 bodies interred in the Catacombs yearly. As of 2023, the number of visitors to the catacombs has risen so dramatically that authorities have placed new restrictions on visitor access.
Tickets are no longer purchasable on-site but must be purchased online. Tickets are strictly timed, non-refundable, non-transferable, and only come available seven days before. That means a lot of pre-planning. With a guided tour, we take care of all that for you. All you need to do is choose the day you want to tour (even if it's months in advance), and we will take care of the rest.
On top of taking care of all logistics, you'll be led around the catacombs by an expert local guide who will dig deep into the history of the catacombs to elevate your visit to another level.
What Are The Most Popular Paris Catacombs Tours To Take?
---
The best tours of any monument or city are those that either solve logistical issues or add experience that you wouldn't be able to get if you weren't on a guided tour. The very best tours offer both! Our long-standing working relationship with the Paris Catacombs means not only are we able to secure tickets, taking the hassle away from you, but we can also get access to areas of the catacombs that are closed to the general public.
---
1. Paris Catacombs Tour with Secret Rooms & Privileged Access
---
Want to see Paris's most macabre attraction without the long lines? How about peeping into secret rooms that the general public needs to see? All of that is possible on this small-group VIP Skip-the-line access.
You'll breeze past the long lines and head straight into the bowels of the Parisian underground. Once in the Catacombs, your guide will regale you with stories of the Catacombs' history, including their foundation as a Roman quarry, conversation to burial chambers, and their use by the French Resistance in WWII.
Not only that, you'll gain privileged access to restricted parts of this vast underground tunnel network.
Highlights:
Skip-the-line Paris Catacombs tickets
Entry to two restricted areas of the Catacombs
A super-knowledgeable English-speaking guide
A maximum group size of 19
---
2. Skip the Line Paris Catacombs Tickets
---
Our long-standing relationship with the Paris Catacombs means we are able to block book a number of tickets each day reserved specifically for tour providers. If you are traveling in a few weeks or months' time and don't want to have to remember to check ticket availability seven days before you travel, then we have you covered. Book your tickets in advance with the peace of mind that everything is taken care of and all you need do is catch your flight and turn up. Take the stress out of purchasing tickets by ordering tickets with us way in advance.
Highlights:
E-mail confirmation and privileged skip-the-line ticket
Fast entry to the Paris Catacombs, however long the line
See tour itinerary, price, and description
Not ready to book a tour? Check out our Paris Catacombs Guide for more resources.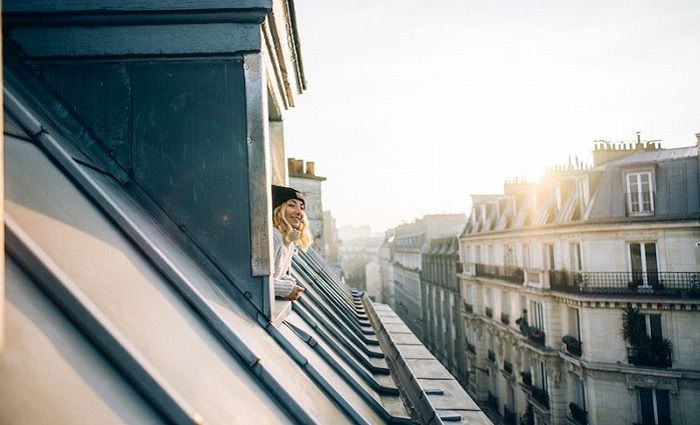 Find the best places to stay
Where To Stay in Paris
With a city as magnificent as Paris, finding the perfect hotel at the perfect price can be hard. Explore the best hotels and places to stay in these incredible neighborhoods in Paris.
Explore More of the Blog