Planning to visit Paris and want to know if a guided tour of the Catacombs is worth it? This article will go over the benefits of a guided Paris Catacombs tour so you can decide if it is right for you!
---
Pro Tip: Planning your trip to Paris? Bookmark this post in your browser so you can easily find it when you need it. Check out our guide to Paris and the Paris Catacombs for more on how to visit attractions, what to see, and where to eat nearby. Also, see the top things to do in Paris for more inspiration.
What Does It Mean to "See the Paris Catacombs"?
The question "What does it mean to see the Paris catacombs?" may sound trivial, but it's a more complicated question than you might think. The Paris Catacombs are an ossuary in a more residential area of Paris' left bank.
Not sure what an ossuary is? According to Wikipedia, it is a "chest, box, building, well, or site made to serve as a resting place for human skeletal remains."
The Paris Catacombs are one of the largest, if not the largest, ossuary on Earth. Obviously, decomposing bodies can be a real sanitation problem, and this network of catacombs houses millions of bodies.
The system of underground corridors is massive, dark, and filled with skeletons—the perfect setting for a horror film. There are an abundance of creepy stories and legends that are still unexplained mysteries. Certain areas are open for general admission and others are only accessible on a guided tour.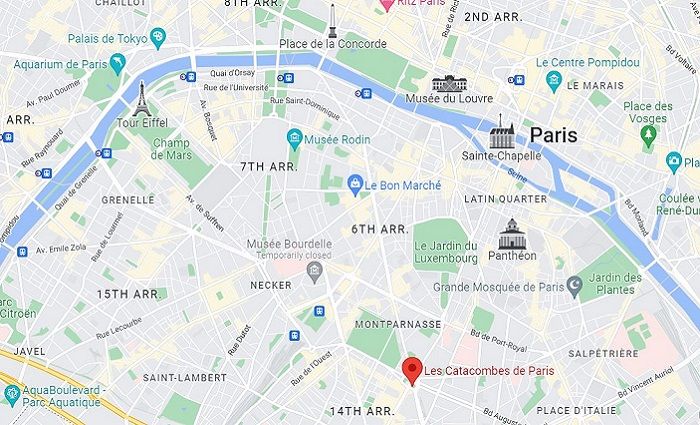 Arriving at the Catacombs is relatively easy, but it is not in the very center of the city, which is something to consider.
If you use the metro system of Paris, the Catacombs are:
22 minutes from the Eiffel Tower
18 minutes from the Louvre
19 minutes from Notre Dame
Not ready to book a tour yet? Read the bone-chilling Paris Catacombs myths and legends.
Areas of Interest
In the Rome Catacombs, you'll see more traditional artwork, such as frescoes and sculptures. Given the wealth of art in both Paris and Rome, the way the Paris Catacombs display art is superior, in my opinion, which is partly why a Paris Catacombs tour is totally worth it.
The Paris Catacombs use the bones to create elaborate art and sculptures, which is a truly interesting sight. While you can see more skeletons than you'll ever need to see in one lifetime with general admission tickets, the restricted areas of the catacombs have the most unique bone artworks and areas to explore. You'll need a guided tour to see those.
In typical European fashion, so much effort was put into the civil engineering project that it has become a top attraction hundreds of years later. We've added a couple of cool things to check out on a tour of the Paris Catacombs. To see more, check out our list of the top things to see at the Paris Catacombs.
Paris Streets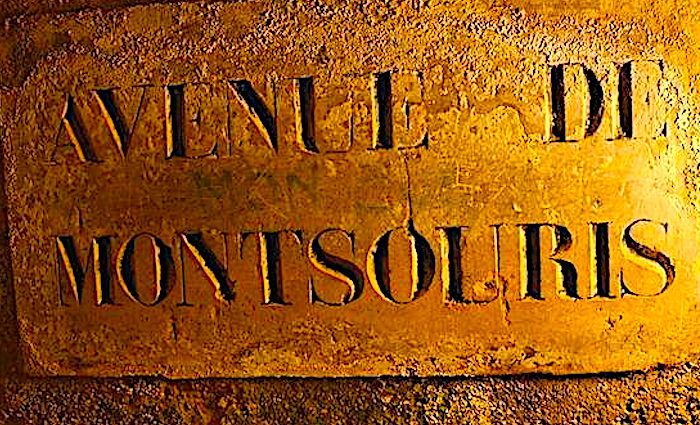 To make sense of the dark labyrinth beneath Paris, the workers decided to duplicate the city above and name each street in the catacombs the same as the street above it. Since the catacombs date back to 1786, you might see that some street names down here no longer match the new names above ground.
Rendering Of Citadel De Mahon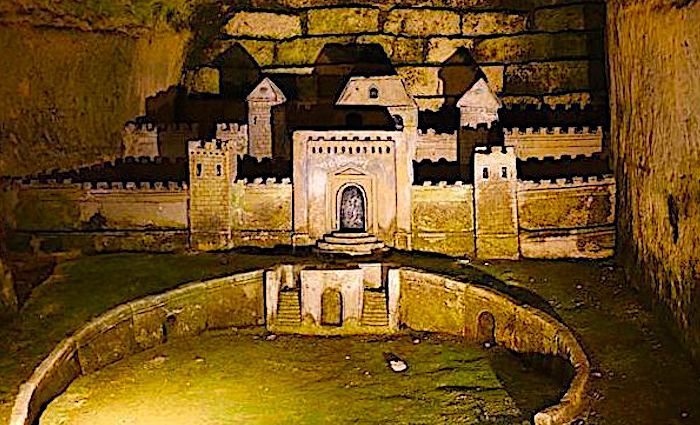 The catacombs were built with the idea of allowing tourists to visit these vast tunnels and rooms filled with bone decorations. In one area, you'll see a replica of the Citadel de Mahon. French veteran Decuré built it from memory and added an easy-access staircase for visitors to come see it. Tragically, falling debris killed him as he worked on this display. It's rumored that he now haunts the catacombs…along with many other ghosts.
Barrel of Passion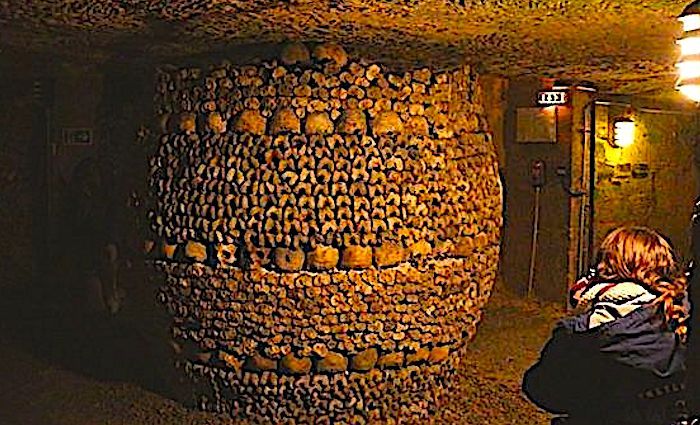 Inside the Crypt of Passion is this incredible display of bones. It's symmetrical and shaped like a barrel, thus the name. This display is entirely made of bones and is part of the support structure for the ceiling in this area. Quarrymen famously held an illegal concert in this crypt in 1897 with over 100 guests present!
Not ready to join a tour? Read more about the Paris Catacombs to see what everyone is talking about.
Is a Tour of the Paris Catacombs Worth It?
Short answer: Yes, it most definitely is.
The area is an engineering marvel and full of significance—you'll find yourself getting more intrigued by the minute! Not to mention, guided tours have access to areas that are off-limits to the public. That alone easily makes the cost of a catacombs tour worth it.
Have you already read up on the history and feel confident in your ability to navigate the tunnels? An added bonus of joining a tour of the Paris Catacombs is that you get to skip the lines.
Skip the Lines
Skipping the lines at the Paris Catacombs is a serious benefit of taking a tour—lines are often long and almost always visible here. Wait times to enter the catacombs can be up to 3 hours—there's a lot you can do with an extra 3 hours in Paris!
As a tour marketer, I believe there are endless other reasons to join a guide beyond skipping the line, but it's such a solid reason that it's always worth mentioning. Your vacation time is valuable, so it's best not to waste it.
When you join a tour of a high-demand megamonument, you don't have to worry about purchasing tickets and navigating through the monument. It's often difficult and stressful to find the correct entrance of a huge attraction, let alone get past the crowds trying to gain access.
Unforgettable Storytelling
The Paris Catacombs are an incredible feat of civil engineering that is a story unto itself. An ossuary filled with six million skeletons has a long list of ghost stories and tales tied to them. And there are plenty of weird events to retell from recent history too. (Mysterious living areas and movie rooms that vanish after being discovered!)
It's also a well-known legend that the walls of the catacombs speak to visitors who linger after midnight, encouraging them deeper into the tunnels until they are lost forever. Avoid losing your way in this vast network of buried bodies and let a local expert keep you on the right track. Joining a guide brings the monument to life and takes the guesswork out of your visit.
Most Popular Paris Catacombs Tours
This VIP tour of the Paris Catacombs is for visitors who want to see rooms so secret a guard will have to come and unlock the gate for your tour group.
In this unique experience, discover the darkness beneath the City of Light as you skip the lines and avoid getting lost in this labyrinth by following a local guide. You'll have access to areas restricted from the general public as your guide enlightens you with the mystical folklore surrounding the mysterious and paranormal tombs.
See tour itinerary, price, and description
If you just want to enjoy the benefit of skipping the line, then consider booking your ticket with us. While we recommend a guided tour to help you uncover the mysteries of what you're seeing and gain access to restricted areas, skip-the-line tickets are a good option if you've been to the Paris Catacombs before or are familiar with the history of these tombs. You'll see key rooms, crypts, and bone displays that are available to the public.
See tour itinerary, price, and description
Not ready to book a tour? Check out our Paris Catacombs Guide for more planning resources.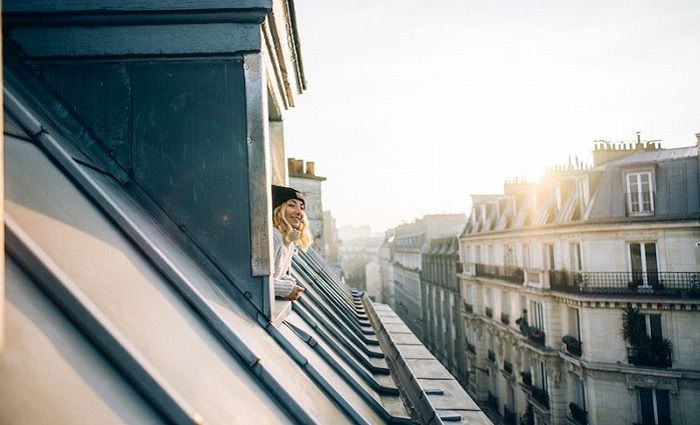 Find the best places to stay
Where To Stay in Paris
With a city as magnificent as Paris, it can be hard to find the perfect hotel at the perfect price. Explore the best hotels and places to stay in these incredible neighborhoods in Paris.