If it's your first time in Paris, you'll want to visit the world-renowned Eiffel Tower, the Louvre, and Notre-Dame but there are many other things to do. Musée d'Orsay, the Luxembourg Gardens, and Le Marais are all notable Parisian gems that command a visit which is why we built this list of the top things to see in Paris! From museum-touring to shopping and even cemetery-creeping, there is so much to see and explore!
---
19 Very Cool Things to do in Paris
Paris is the cultural capital of Europe and possibly the world. They've been hard at work attracting travelers and bon vivant(s) ever since they turned the street lights on a few hundred years back making the City of Light! Here are our top things to do in Paris which we update a few times per year!
Pro Tip: If you are planning a trip, create a folder in your browser and bookmark this page and our Online Paris Guide.  Also – Don't forget to check out our Paris tour options in some of the points below.
19) Visit the Palais Garnier Opera House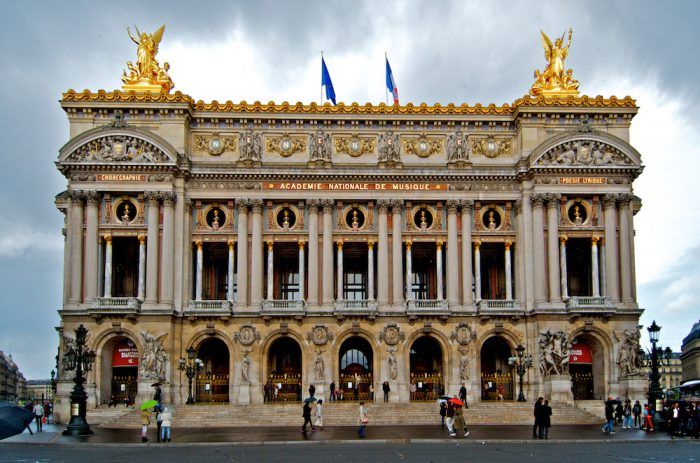 Paris' opera house is an awe-inspiring monument that is largely skipped over by tourists. Built during the mid to late 1800's, it isn't hard to understand why this was the place to be seen at the height of its popularity. The interior of the opera house is filled with rich decoration and excessive ornamentation – think gold everywhere!
Guided and unguided tours are available, but if you really want to learn all the history of this amazing place, make sure to stick with a guide. Who knows, you might even catch a glimpse of the famous Phantom of the Opera.
18) Walk Through Place des Vosges in Le Marais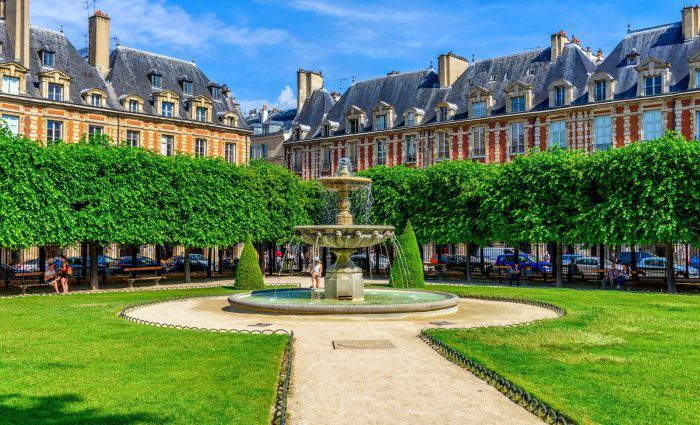 Place des Vosges is one of the most beautiful squares in Le Marais or even Paris which is funny if you think about it. If someone described it as a, "small park completely walled in by four walls of houses that look exactly the same as one another," you may not really want to go there!
Obviously, you could describe it much better than that. They aren't just "houses that look exactly the same as one another," they are some of the most beautiful buildings in all of Paris. If you happened into this square without knowing what it is you would most definitely know you were somewhere special.
17) Visit the Beaches of Normandy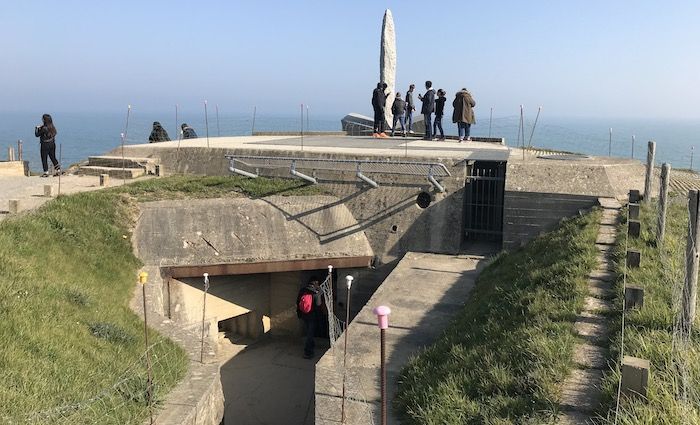 The beaches of Normandy and pointe du hoc bunker are synonymous with World War II and visiting in-person puts things in perspective. The beaches are in no way "close" to Paris but considering their importance many people take the pilgrimage if they have an extra day in Paris.
It is a 3 hour+ drive and there are lots of things to see along the way including some pretty amazing cider (beer) breweries. We offer a great full-day trip to the "D-Day" beaches of Normandy which includes transportation and lunch. You see Omaha Beach, Utah Beach, Pointe du Hoc, as well as a stop for cider! We also offer this as a private tour with an additional price tag!
16) Visit Daniel Buren's Columns in Palais Royal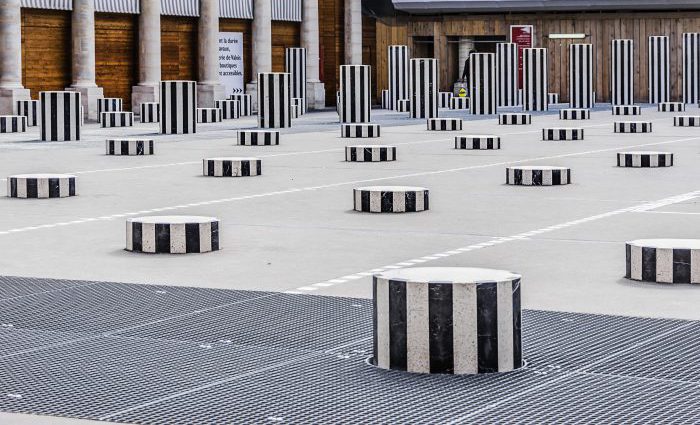 Ever heard Jack Johnson sing that famous line, "pave paradise and put up a parking lot." Well, Paris must have an extended version, "after you put up a parking lot call a famous artist and make it a monumental modern art installation."
Would a park full of trees be more beautiful? You decide when you go to Paris and visit Palais Royal. Inside there is a courtyard, free to enter, where you'll find 260 marble-painted columns. It's a cool site and definitely an interesting photo!
15) Indulge at a Great Wine Bar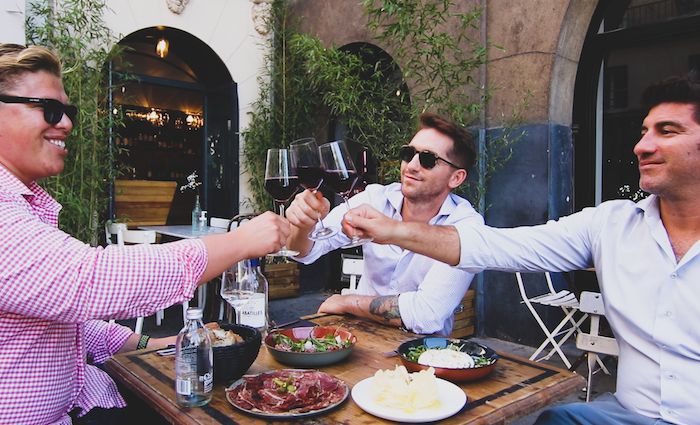 It is no mystery that the libation of choice in France is the nectar of the gods; wine. I was in Paris in August of 2021 and found a small and interesting wine bar known as Chez Nous and basically fell in love with it. Why?
First of all, they don't feature a menu. You tell the waiters what you are looking for and your budget and they go to work. They have a great wine selection and plates that will make your taste buds come alive. The food and wine are from all over, not just French, which makes for a very eclectic sit-down.
You may be a wine connoisseur or new to the world of wine and in either case, this is a great option. They'll walk you through couture wine options which could likely turn you onto a new producer that you may have never heard of. I consider myself a wine snob and did not recognize a single producer of the three wines we tried which is the way I like it!
14) Dive Deep into Impressionism at the Musée d'Orsay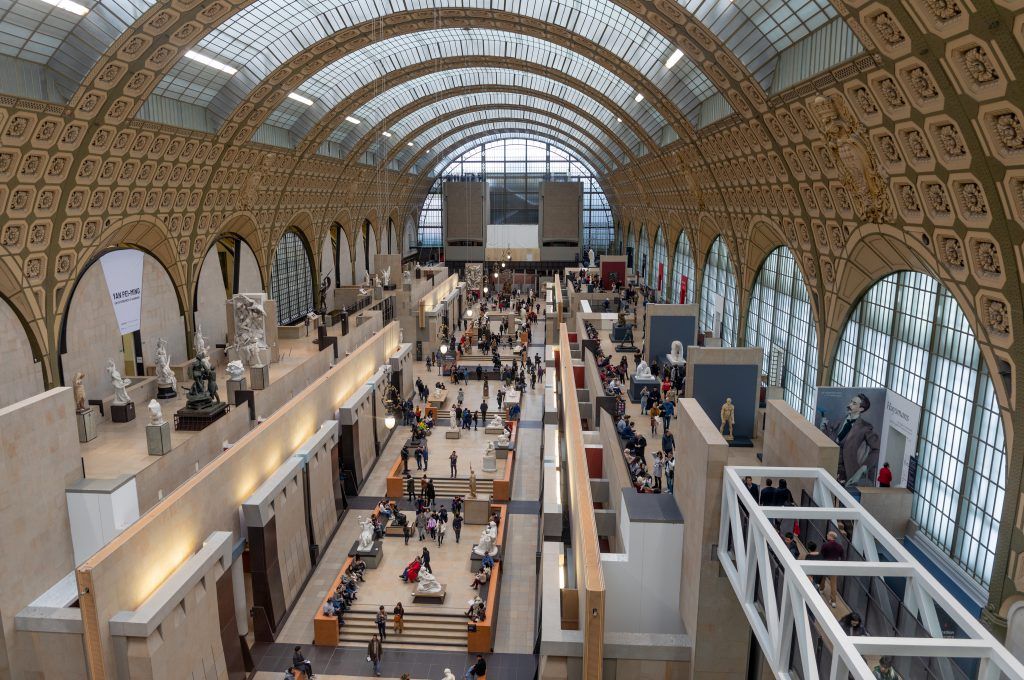 In any other city, Musée d'Orsay would be the "must-see" mega attraction but in Paris, the Louvre undoubtedly casts a shadow! That said, visiting this impressionist gallery may be the highlight of your entire trip. Why?
The gallery is home to some of the world's greatest artists that re-shaped the canvas of the modern art scene. Influential artists like Van Gogh, Monet, Cezanne, and more are all featured in this renovated train station. There are lots of great works of art from mega-famous artists that you likely will recognize such as:
Card Players by Paul Cezanne
Bal Moulin Galette by Renoir
Luncheon on the Grass by Manet
Starry Night by Van Gogh
For a complete list with a description, read our article on the Top Things to See at Musée d'Orsay!
If you want to maximize your experience, book a private Musée d'Orsay tour which will take the guesswork out of booking and allow you to dive into the anecdotes and art with a passionate guide.
13) Explore Les Passages Couverts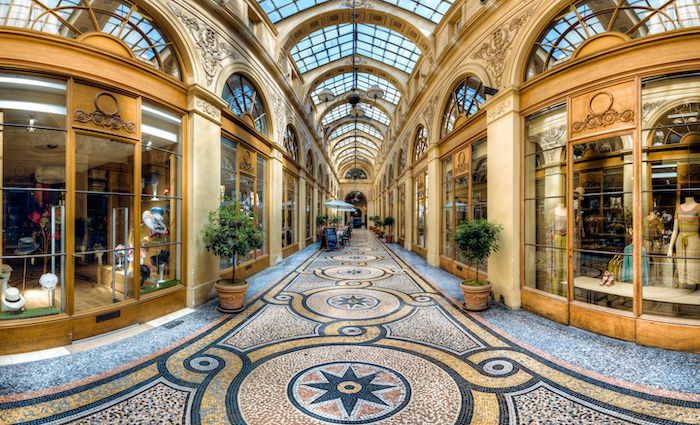 Les Passages Couverts are beautiful covered passageways with glass ceilings in the Galerie Vivienne which is a department store. These were some of the first modern department stores and honestly, things have gone downhill from there.
You can walk through these beautiful works of art and window shop which almost always leads to real shopping and eventually spending money ( ; For more shopping tips, read our article on shopping in Paris.
12) Visit the Louvre with a Guide (See Tour)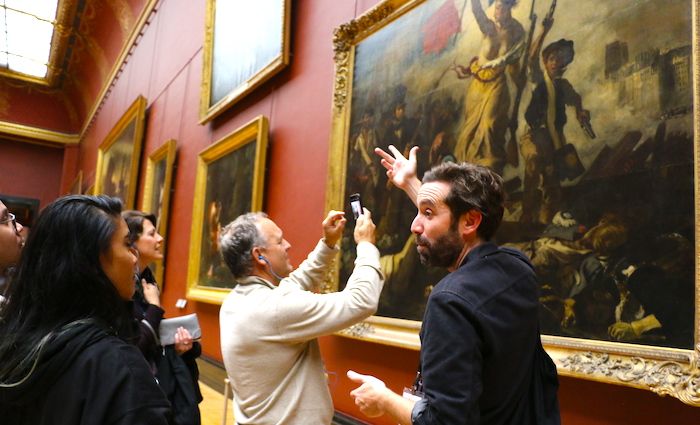 The Louvre is the world's largest museum and home to the very fabric of western civilization which makes it incredibly important to society. Licensed tour guides of Paris and the Louvre study their entire lives in tribute to the great artists, sculptors, and even warlords that have molded our society.
Joining a guided tour allows you to dive below the surface of the artwork really understand the thoughts and feelings of these world-famous artists.
It adds so much to the experience of visiting the Louvre and will make your trip more memorable.
Our small group Louvre walking tours have received thousands of five-star reviews and we offer them at many different price points to meet every budget!
11) Les Duex Magots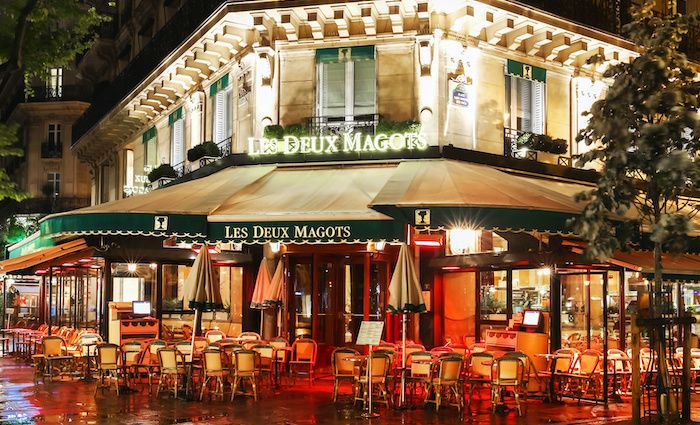 You may pony up a little more than you wanted to for your drink, but sitting and having a drink at Les Duex Magots or Le Procope is a right of passage for Paris. Each cafe is on the ritzy Boulevard Saint-Germain and both are emblems of what a french cafe or bistro should be.
You will immediately have something in common with almost everyone who has visited Paris as these two spots are popular! Your drinks won't taste much different than anywhere else since these places are more about their history and service.
10) Visit the Sainte-Chapelle Chapel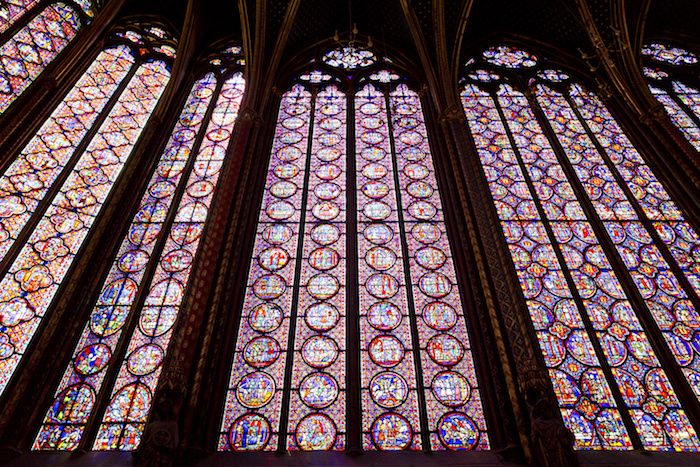 Sainte-Chapelle is a royal chapel built in the Gothic style. While the architecture of the building is admirable, the real star is its 1,113 stained glass windows. The windows measure 49 feet (15m) and depict scenes from the Old and New Testaments.
Even on a cloudy day, when the sunlight that comes through the chapel windows is limited, the stained glass is stunning.
Sainte-Chapelle is only about a five-minute walk to Notre Dame Cathedral, so kill two birds with one stone and visit both beauties one right after the other.
9) Take a Tour of the Paris Catacombs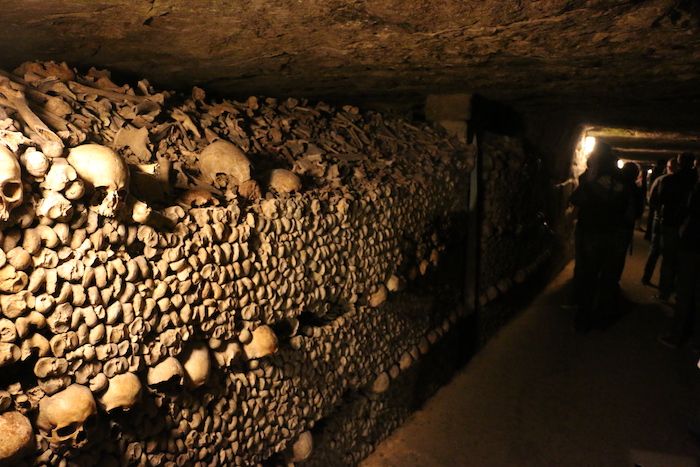 Did you know that underneath the City of Light there are tunnels full of bones? The Catacombs of Paris might seem a little spooky or gross, but they are a fascinating part of Parisian history.
One of the best things to do in Paris is to tour the creatively-stacked tunnels. Containing the bones of over six million people, the Paris catacombs are officially the world's largest grave.
Tour Option: Getting a Skip the Line Paris Catacombs tour is best if you don't want to risk waiting a long time. However, if you want to go it alone, the Catacombs also offers audio guides.
8) Visit Montmartre & a Vineyard in Paris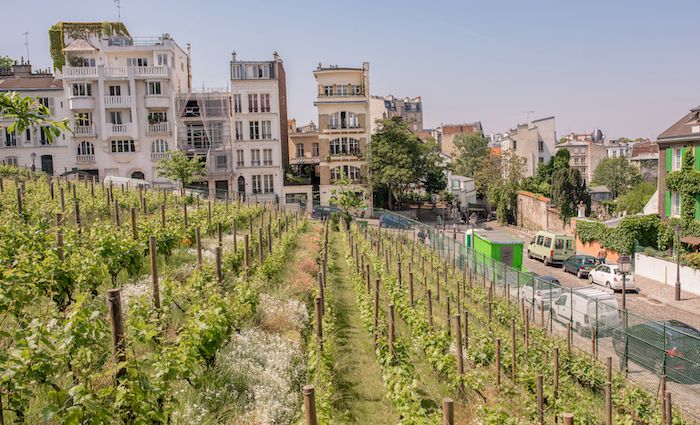 Yes, there is a vineyard in the center of Paris. Vignes du Clos is likely the smallest vineyard in the entire world and it is right in Montmartre.
The vineyard is not owned by a rich family or a business. It is owned by the 18th arrondissement which is referred to as Montmartre. Vignes du Clos is basically a park that produces local wine and uses the proceeds for social initiatives.
Another beautiful thing to bring the local Parisian community together around something so sacred as wine.
7) Eat at La Maison Rose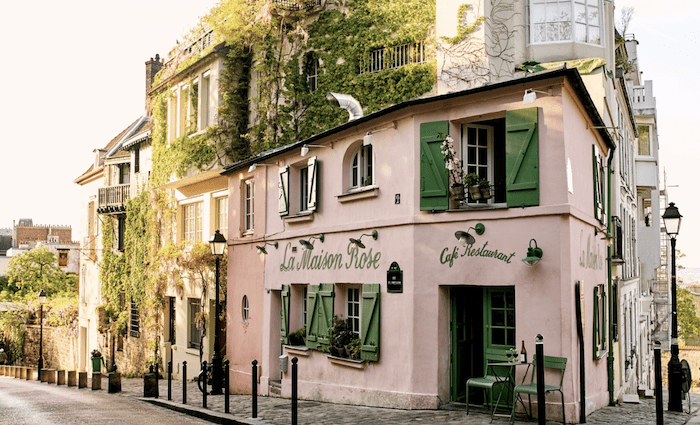 Before or after you pop into the tiny vineyard above, you should grab a bit to eat at La Maison Rose. The two stops combined will make you feel like you are in a small wine-producing village outside of Paris that just happens to have a killer view of Paris!
6) Explore the Parks and Gardens of Paris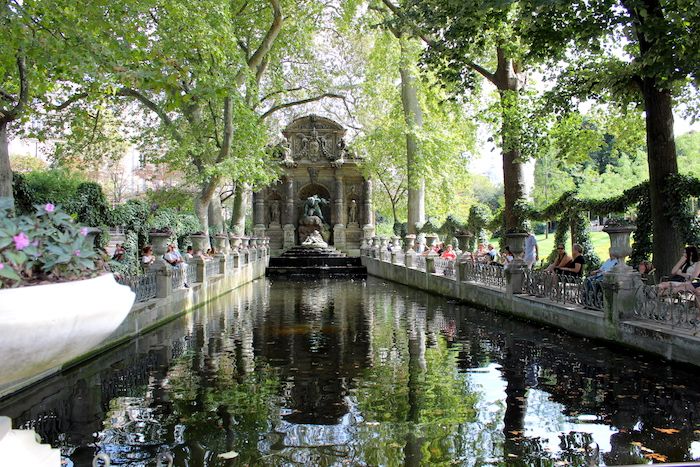 A favorite Parisian pastime is to flâner, or to stroll about aimlessly. So why not use this excuse to act like a native and check out Paris' parks and gardens?
Among the city's most manicured and impressive gardens are the Tuileries Gardens next to the Louvre museum and the Luxembourg Gardens in the 6th arrondissement (featured photo). This is definitely one of the more romantic things to do in Paris but it can be anything you want it to be.
If you're looking to escape fellow tourists, head to the Buttes Chaumont park in northeastern Paris, where locals go to find great views of the city and relax. Paris takes great pride in its green spaces and considers them gems, so taking some time to enjoy them is definitely one of the best things to do in Paris.
Check out our post on the Top Gardens and Parks in Paris.
5) Take a Trip to the Château de Versailles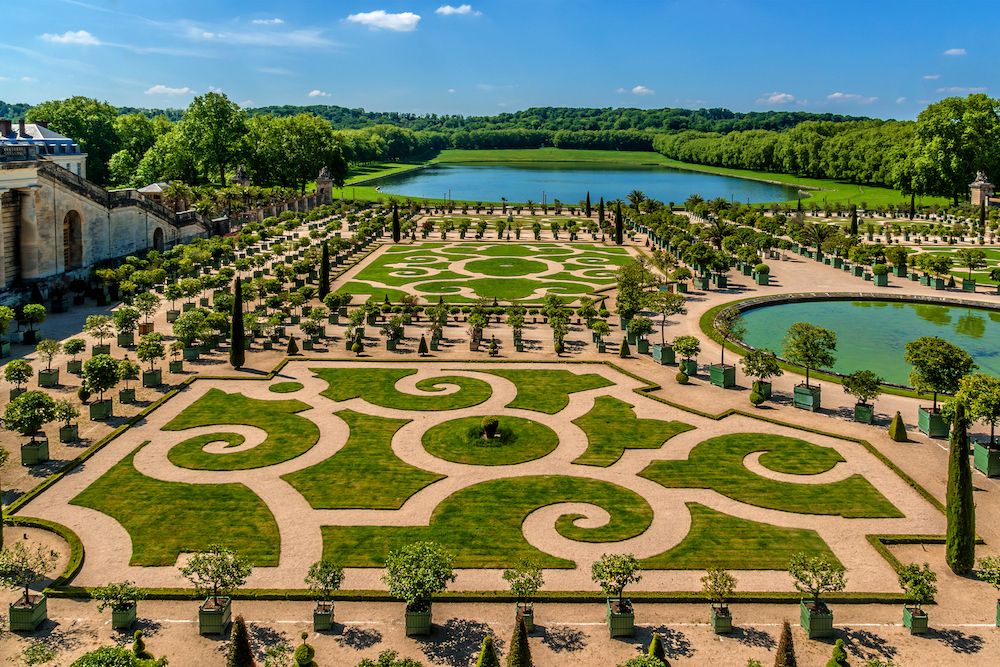 The Palace of Versailles is undoubtedly one of Paris' most visited attractions for good reason. While revolutionaries might have outed the last kings and queens of France, we're glad they left this magnificent piece of architecture unscathed.
Retrace the footsteps of historical figures like Marie Antoinette and admire the grandeur of the former royal palace.
In the Hall of Mirrors, beautiful chandeliers reflect in over 300 mirrors. When you visit the palace, make sure you visit the enchanting Gardens of Versailles. The meticulously-manicured gardens occupy a total area of almost 2,000 acres.
Tour Option: We're a tour company so we'll always recommend a tour. Destinations like Versailles are brimming with history, gossip and stories. Check out our Versailles Small Group Tour for a great tour at a great price. The line at Versailles is also crazy long for at least 8 months of the year.
Check out our post on the top things to see in Versailles and everything you need to know to visit Versailles.
4) Walk Through Montmartre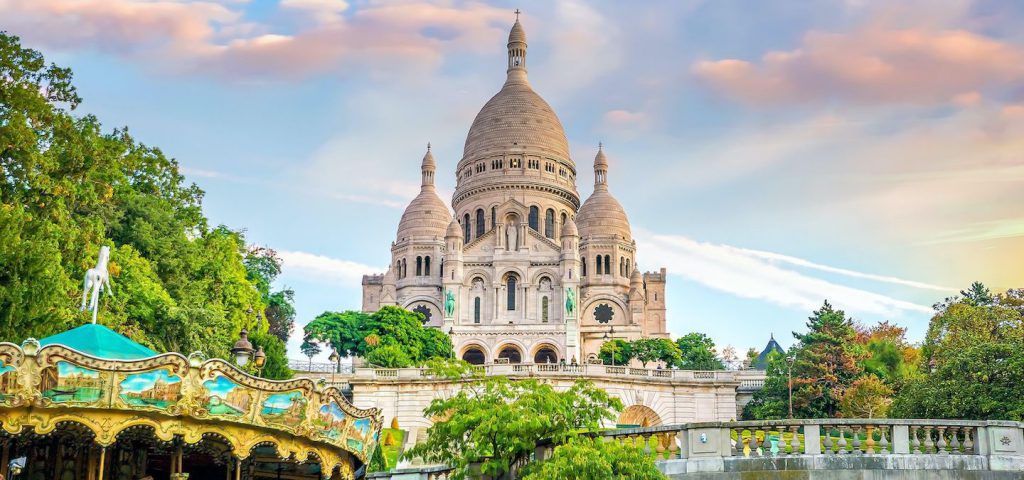 Sometimes described as a "village" because of its winding streets and small-town feel, Montmartre is a neighborhood in Paris perched on a hilltop in the northern part of the city. Make sure you pay a visit to the Sacre Coeur Basilica, an often-overlooked religious monument.
Rather than mapping out every detail of your visit, get off at a nearby metro station (Anvers or Abbesses) and wander your way through the streets of Montmartre. This is the best way to get a feel for this charming neighborhood.
Tour Option: Our Paris in a Day tour covers Montmartre as well as Notre Dame, the Louvre, and the Eiffel Tower.
3) Join a Food Tour in Paris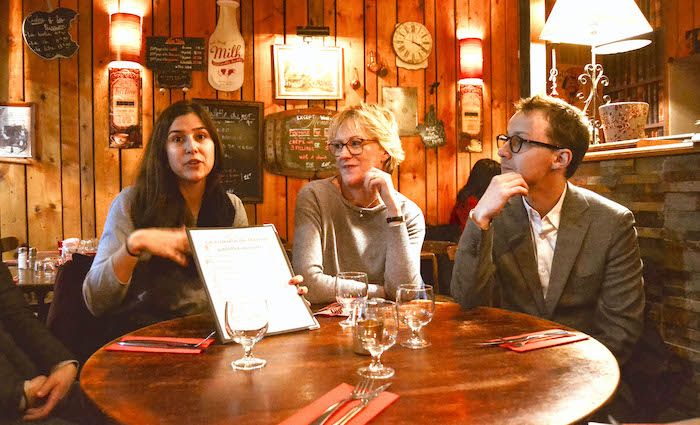 Paris is one place where you definitely do want to indulge in local cuisine. You might have heard people say that bread tastes better in France, and it's not a myth.
Food is the key to every culture and the French believe they know the key to food. Their belief may or may not be true, but their passion for the culinary arts is unmistakable and definitely admirable. This can be witnessed in many ways but we believe the best choice is to join a food tour and ours is the best!
Why? We have tested many food tours in Paris and most did not enter a single restaurant. Ours goes to 4+ locations including a sit-down dinner, crepes (salty) and a wine and cheese bar which is really cool! Not to mention it is in the trendy Le Marais district of Paris! Take a look at out our La Marais Food Tour in Paris.
Also Check out: Check out our article on the best Patisserie in Paris.
2) Stroll through a Parisian Food Market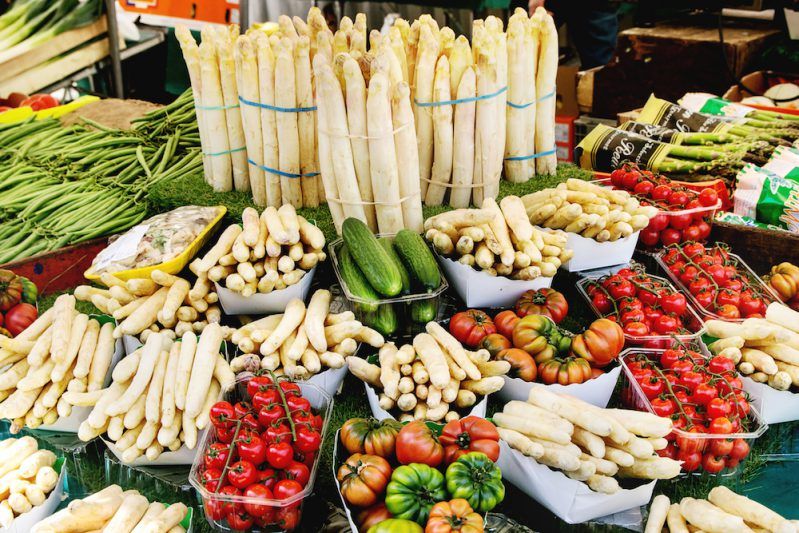 One of the best things to do in Paris is taking in some of the local culture by visiting a neighborhood market. Located in the upper Marais neighborhood, the Marché des Enfants Rouges is Paris' oldest covered market.
If an outdoor market seems more up your alley, visit the Marché d'Aligre in the 12th arrondissement.
This bustling market offers pretty much anything you can think of, and behind the market, there are multiple specialty food stores that are fun to explore.
Tour Option: While our Le Marais food tour does not go to a vegetable market, it does take you through most of the quintessential French dishes. Oysters, cheese, crepes, a hot entry, and more! Wine and champagne included!
1) Watch the Eiffel Tower Twinkling at Night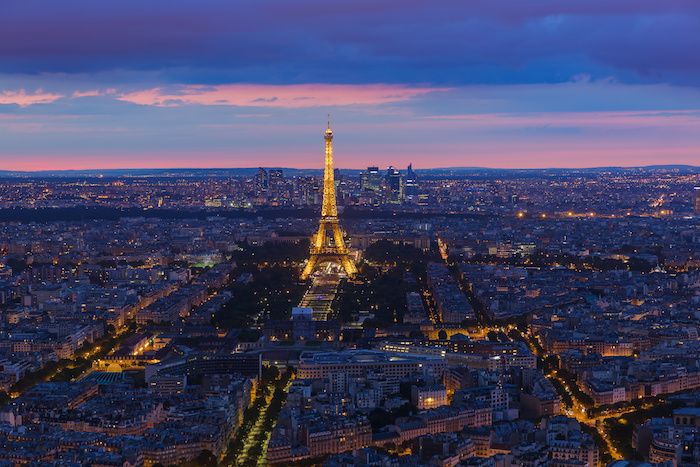 Pretty much everyone will plan to see the Eiffel Tower at some point during their trip to Paris. And while it might seem obvious that the Eiffel Tower lights up at night, did you know that every evening the Eiffel Tower twinkles for five minutes every hour on the hour?
It's a magical sight, and it's even better when you're standing close to the tower. The time the 'twinkling' starts depends on the time of year you're visiting, since it begins after sundown.
You'll hear literal exclamations of "ooh!" and "ah!" when the twinkling begins – it will take your breath away! We also run tours of the Eiffel Tower with a Siene river cruise included.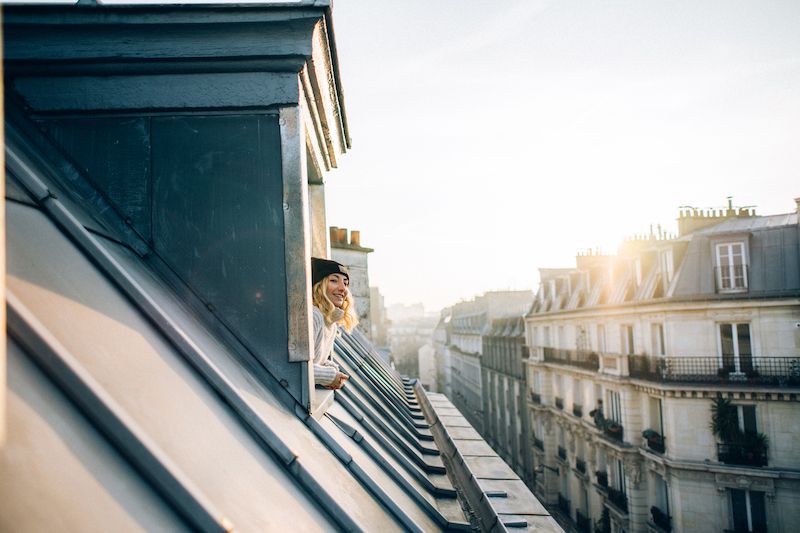 Find the best places to stay
Where to Stay in Paris
With a city as magnificent as Paris, it can be hard to find the perfect hotel at the perfect price. Explore the best hotels and places to stay in these incredible neighborhoods in Paris.