Mont Saint Michel Day Trip from Paris
Visit France's most Picturesque Island and Medieval City
Looking for an exciting trip outside of Paris? We have the perfect day trip for you. Our fun and knowledgeable guides will spend the day with you and make your experience even more memorable. There will never be a dull moment, as you learn fascinating stories about the history of Mont Saint Michel and Normandy. Rest assured, your experience will be seamless with private transportation and admissions included, ensuring an amazing and hassle-free adventure.
Mont Saint Michel from Paris​
Medieval Pilgrimmage Site
Stunning Interior
Tranquil Cloisters
Majestic Views
Local, French Cuisine
Free time to Explore
This full-day tour outside of Paris is an adventure you definitely shouldn't miss. The magical abby-crowned island of Mont Saint-Michel is by far one of the most iconic sites in all of France. Not only will you have a guided tour of the site, but also ample free time to do some exploring on your own as well.
Mont Saint Michel Day Trip Description
This full day adventure includes:
Round trip transport in climate controlled bus

Admission to Mont Saint Michel's Abbey with audioguide

Free time to explore at your own pace

Fun & Knowledgeable, English Speaking Guide
The Adventure Begins
Rise early to board your private bus from Paris. Once you've settled into your seat in the early-morning, you'll have the chance to catch up on sleep, before we stop for a mid-route pit stop during which you can stretch your legs and pick up some breakfast should you wish.
As we approach the magnificent island, which depending on the tides is either encircled by water or by mud flats, your knowledgeable guide will prepare you for what is to come by providing some background information on the awe-inspiring UNESCO-listed island. Listen to interesting anecdotes about the history of this abbey, the island and the surrounding region of Normandy, whose stunning scenery should be visible through the windows of the bus.
Medieval Island Mont Saint Michel
The island is strategically placed between Normandy and Brittany. Due to the hundred years war between England and France, the island's importance became even more prominent as a stronghold and defensive structure. The island would serve as a military stronghold for the region, warding off British attackers during recurrent sieges.
Upon arrival on the island, your guide will show you around during an orientation tour that will ensure you manage to see all the most important attractions, leaving you outside the most famous of them all, the hilltop Abbey of Mont Saint-Michel. After getting to grips with the layout and major points of interest, you will have a few free hours to explore by yourself at a sightseeing pace that matches your desired speed and stamina. You might want to soak up the splendor of the abbey interior with an audio guide tour or simply stroll the wonderfully picturesque streets in search of the perfect photo opportunity.
Mont Saint-Michel Abbey
Mont Saint-Michel abbey began humbly enough in the eighth century, when – citing orders from Archangel Michael himself – bishop Aubert built a church on this small and secluded rock island. The church was later expanded during the medieval era, becoming more and more vertiginous with every addition, and attracting an increasingly large number of pilgrims.
During the French revolution, the monks were kicked out of the monastery and the area became a prison for refractory priests. In 1811, a decree declared that the abbey would hold common law prisoner and some political prisoners like Armand Barbés and Auguste Blanqui.
Sit-down or Lunch on the Go
You may also want to sit down for lunch at an establishment of your choosing. Options range from wooden rafter-adorned dining rooms serving rustic meat-focused fare to sophisticated restaurants with bay-view terraces where seafood from the surrounding waters takes center stage. For a more casual and characteristically Breton meal, stop by one of Mont Saint-Michel's crêperies and feast on galettes (buckwheat pancakes) paired with Normandy cider. Your guide will recommend restaurants to quell your cravings and match your budget.
In late afternoon, re-board the bus for the return journey to Paris, which will see passengers back in the City of Lights well in advance of bed time. This fabulous tour of Mont Saint-Michel offers a hassle-free way to explore the island during a day trip from Paris with plenty of free time ensuring you don't have to adhere to a rigid sightseeing schedule.
What you get with this tour
Comfortable coach ride from Paris to Mont Saint-Michel
Magnificent Mont Saint-Michel Abbey
Breathtaking panoramic views from the Abbey's Terraces
Learn about fascinating history with a knowledgeable guide
Free time to explore Mont Saint-Michel at your own pace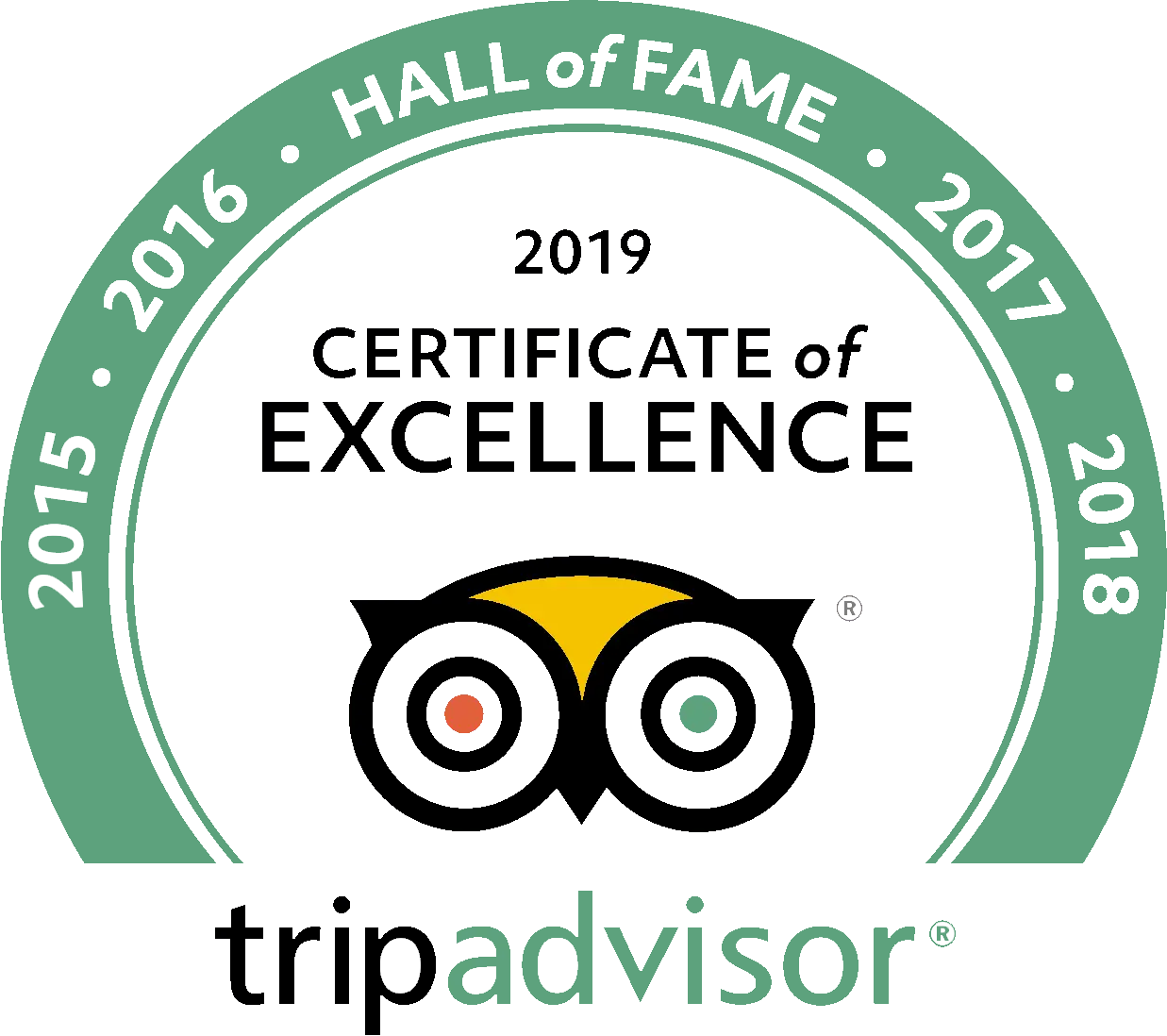 See what people are saying
5 total reviews
Leave a review
5.0/5 (based on 5 reviews)
Time
Reviewed by
Michael Stevens
We only got 2 hrs there what wasn't enough time to explore the Abbey and to something to eat.
Years ago, I saw a picture of a fairytale-looking castle that was built on an island surrounded by water. After doing some research about France, I discovered that this picturesque island is Mont Saint-Michel in Normandy, France. It is so surreal-looking that the Disney movie Tangled modeled their fictional kingdom off of this real life fairytale castle. Being a four hour drive away from downtown Paris, this is definitely pushing the limits of a Paris "day trip." But I really wanted to see this mythical looking tidal island in person, so we booked a Mont Saint-Michel day trip with The Tour Guy. The coach bus was really comfortable and made the trip seem short. Our guide did a great job explaining France and Mont Saint-Michel's history on the bus, and we were very thankful to have transportation provided for us because the island feels like it's in the middle of nowhere! In the abbey, we had an audio guide that explained the church's history. Throughout the day we learned that Mont Saint-Michel became a place of worship all the way back in 708 AD! Over the centuries, it withstood several sieges and became a prominent place for religious pilgrimages. The island itself is actually an entire village stacked onto a relatively small area. Like most places in medieval times, the working class occupied the lower areas, the knights lived in the middle, and the church was built all the way at the top. It was amazing getting to wander the narrow streets, stroll through the abbey, and walk on the tidal ground surrounding the island. Walking around the grounds, I felt like we were transported back in time. It was an amazing experience getting to see this magical island – I'm so glad The Tour Guy offers a day trip so that we didn't have to worry about the details of getting there and could just fully enjoy it!
Hassle-free tour of a beautiful destination!
Reviewed by
Unverified Review
It was nice having everything taken care of and being able to see this amazing beach castle on a day trip from Paris! We'll be coming back in a few years.
Frequently Asked Questions
What to bring?
Wear comfortable shoes and don't forget a bottle of water and a hat during the summer.
What to bring?
Wear comfortable shoes and don't forget a bottle of water and a hat during the summer.
Is this tour run by The Tour Guy?
No, this tour is operated by one of our trusted and vetted partners in Paris.
What if I have concerns about my mobility on this tour?
If you have any doubts about your mobility, let us know in advance and we will try our best to accommodate you. Please note, this tour requires some walking.
What happens if it rains?
We run our Mont Saint-Michel Tour rain or shine.
Is there any chance my tour might be canceled?
In the event that the tour is canceled, we will promptly inform you and make every effort to accommodate you on another tour or provide a refund.
Is lunch included in the price of the tour?
No, but you'll have a break to find delicious, local food. Your guide is sure to point you in the right direction.
Can I bring my kids and do I have to pay for them?
Kids are welcome on this tour and Infants under 1 year of age can join for free. We highly recommend all clients traveling with infants to bring their own infant or child seat. As a parent or guardian, it is your responsibility to prioritize your child's safety.
Does this tour include hotel pickup?
No hotel pickup is included on this tour. You'll meet your guide at the designated meeting point.
Where does this tour end?
This tour ends back in Paris.
Is there a dress code to enter religious sites on this tour?
Yes, entrance into the Abbey knees and shoulders to be covered for both men and women.
show more frequently asked questions