As you first enter Paris, whether by taxi, uber or RoissyBus, you're going to be surrounded by patisseries and boulangeries. That's because there are 30,000 of them in Paris alone, averaging one every 200 meters. In both places, you can witness French people dart out with large bags and colorful boxes filled with desserts.  So, what's the difference between the two?
---
Tips and Structured Options
Does the idea of sipping French coffee by the Seine send you into a magical daze? Noshing on French cuisine will most definitely elicit the same response on your trip to Paris. Bookmark our ultimate guide where to eat in Paris post for later!
If you would prefer us to do the heavy lifting, we got you covered. Check our Le Marais Paris Food Tour to experience the best food in the city.
What is the Difference Between a Patisserie and a Boulangerie?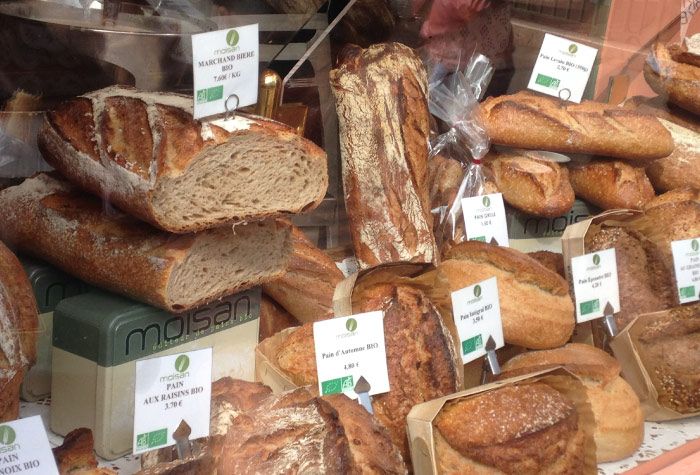 Patisseries sell pastries: croissants, eclairs, pain au chocolat, fruit tarts, apple turnovers, caramels, etc. Really anything pastry.
Boulangeries are bakeries, but they also sell pastries. They specialize in bread and baguettes, but they generally offer other tasty treats too.
In fact, many are "boulangerie-patisseries." In summary, boulangeries and boulangerie-patisseries sell bread and patisseries just sell pastries.
Our Best Guided Tours of Paris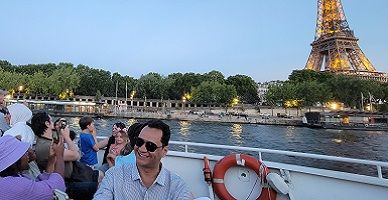 Likely to Sell out
Privileged Access Eiffel Tower Night Tour With Seine River Cruise
Sometimes the most amazing moments happen by chance. Other times, they are orchestrated by professionals. Our Eiffel Tower tour takes you on a cruise down the Seine River for incredible views of Notre-Dame and the Eiffel Tower. Champagne included, of course. Then you'll be guided to the Eiffel Tower, skip the long lines, and head up the elevator to the second floor for a night to remember.





See Prices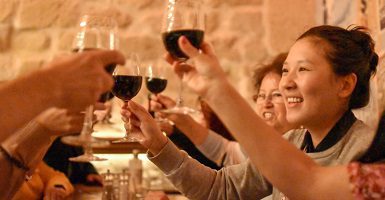 Top Selling
Ultimate Taste of Paris Food Tour in Le Marais
Embark on a culinary journey in Le Marais—one of the hippest neighborhoods in Paris. Most food tours in Paris offer cheese and wine, but we include a full, sit-down meal! Enjoy a feast of French cheeses, oysters, street food, boeuf bourguignon, crème brûlée, and more. This 3-hour food tour combines the best of Paris' culinary heritage and you won't find a better deal out there!





See Prices
Not ready to book a tour? Check out Paris Guide for more resources.
The Best Patisseries in Paris
Croissants were invented around the 13th century but became popular in Paris when an Austrian soldier opened the first "Boulangerie Viennoise" on 92 rue de Richelieu. At that time, Austrian desserts were the rage and in fact "Patisseries Viennoises" are very common in Paris today.
Back then, croissants were called "kipferl" but later renamed because of its crescent moon shape. Today, croissants are made with flour and butter, but not just any butter.
Special butter mixed with crème fraîche, which is used in all pastries. Some say this is the reason French pastries are the best. Others say it's the water.
Poilâne
While in France, you can taste some of the greatest croissants at Poilâne. They make many other desserts, but at their best, their croissants are flaky and crunchy on the outside, soft and tender on the inside.
Their pain au chocolat is equally mesmerizing. You might as well buy one of each. The fact that this boulangerie-patisserie is so popular means they frequently make fresh new batches. If you happen to walk into Poilâne and see croissant on racks, you've hit the jackpot.
Poilâne is also very famous for their shortbread cookies and their apple turnovers, which are called chausson pommes, meaning apple slippers. These beauties are made from fresh apples, cinnamon, eggs and of course the special type of butter.
Legend has it that this vastly popular pastry was invented in the 17th century in St. Calais, which was suffering from starvation. Chatelaine, the lady of the town, donated many apples and flour to the poor and they treated themselves to this chausson pomme.
Du Pain et des Idées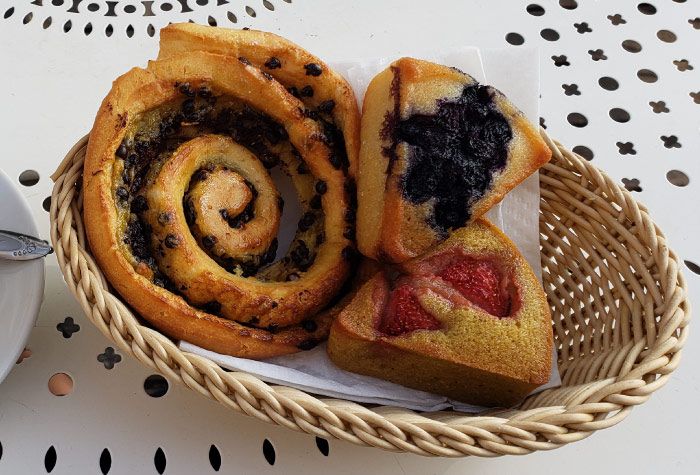 Du Pain et des Idées is one of the best boulangerie-patisseries in Paris. Standing in a crowded line with eager and anxious people is a small price to pay for walking out with a bag of desserts and eating it while you sit beside the illustrious Canal St. Martin, just one block away.
They are famous for their escargot pistache, which is a variation on the spiral-shaped pain aux raisins, another local Parisian pastry derived from the Viennese. The escargot does not have raisins in it, but instead pistachios or fruit in season.
If they happen to be in season, you don't want to leave without a tarte abricot, which are only available a few months a year.
If you don't have a sweet tooth, you will notice the pain au lardon which means bread with bacon. The lardon is the French version of bacon, cut into small thick chunks.
Inside a blanket of French bread, they are sumptuous. You will have the choice of lardon with walnuts (noix), goat cheese (chevre), spinach (épinard) and prune. The average American can easily eat one of each for lunch.
How to Order at Patisseries in Paris
Pro Tip: Point & smile. Pronunciation can be difficult and every word in French has a gender, which makes grammar and pronunciation even more complicated. A great smile goes a long way.
It's helpful to know that if a word has an "e" at the end, like tarte, it's generally feminine and preceded by une, pronounced "oon," and if it doesn't, like croissant, it's preceded by un, which is pronounced like "ah-n."
You can avoid worrying about any of this by just ordering a number of pastries instead. Trust us, you'll be able to say "quattre pain au chocolat" without a problem. It sounds like "Caht pan aw choco-lat".
Again, point and smile ( ;
Important Terms
Je voudrais: Pronounced "shuh voo-dray," this means "I would like…" which you can then follow with your pastry order.
S'il vous plaît: Pronounced "see voo play," this means "please" in French.
Une tradition: If you hear someone ask for "oon tra-dih-see-own," you should do the same. This is similar to a baguette but made with better ingredients and more care. A baguette will be cheaper but une tradition will be much more delicious.
One final tip: avoid calling a chocolate croissant croissant chocolat. It might be one of the most offensive things you can say to a French baker. They're called pain au chocolat which means chocolate bread.
If you want some coffee to go with your pastries, check out a cafe and order like a local using our guide on how to order coffee in Paris.
---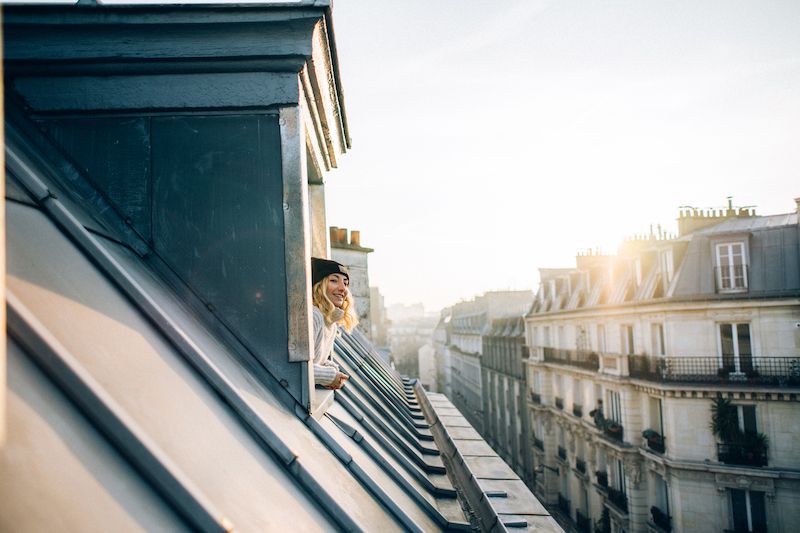 Find the best places to stay
Where To Stay in Paris
With a city as magnificent as Paris, it can be hard to find the perfect hotel at the perfect price. Explore the best hotels and places to stay in these incredible neighborhoods in Paris.
I Want More Paris!
Not sure what to do in Paris? Check out our step-by-step guide about how to do Paris in a Day. If you'd rather let us guide you, check out our Paris tours.
Parlez-Vous Francais? Learn some of the most important French phrases before your trip to Paris.