Let's face it: even though you'll most likely be excited to wake up in Paris on your vacation, most of us are never truly awake until we've had our first cup of coffee. The French are serious about coffee, and you most likely will find some differences between French coffee and what you normally drink back home. Here are some tips regarding the coffee culture in the City of Lights and how to order the best coffee in Paris.
---
Coffee in France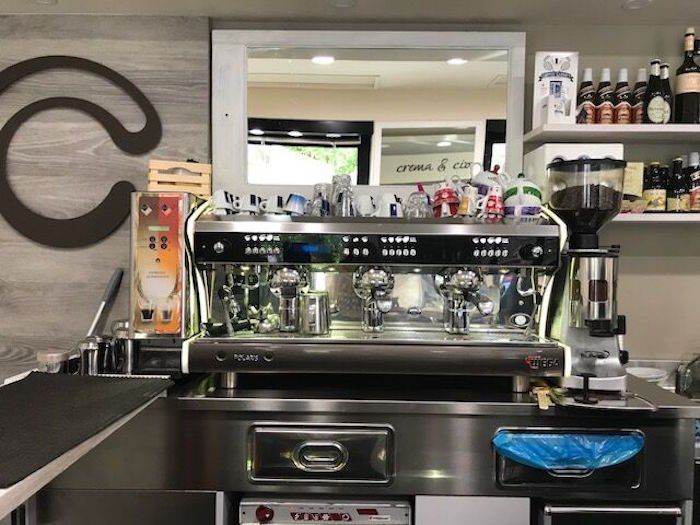 Coffee chains like Starbucks and Costa Coffee do exist in France. While they are popular with the younger generations, you'll practically never spot someone in Paris walking down the street with a cup of coffee in hand. For the French, taking your coffee to go is a bizarre concept. Coffee is something to be enjoyed, hence you take your time.
If you do see someone walking in Paris with a coffee in their hand, you can almost be guaranteed they'll be speaking English. So instead of sticking out like a sore thumb, why not try to get the real French coffee experience? To order coffee like a pro, stick to the following terms:
Our Best Guided Tours of Paris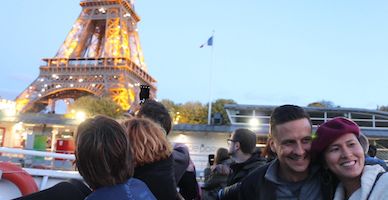 Likely to Sell out
Privileged Access Eiffel Tour with Champagne on the Seine
Sometimes the most amazing moments happen by chance. Other times, they are orchestrated by professionals. Our Eiffel tower tour cruises by the famed monument as it lights up and you drink champagne. After, you'll have tickets to enter the tower and ascend to the 2nd level with an elevator. Admissions included and we'll take care of the details… you simply pay and show up!





See Prices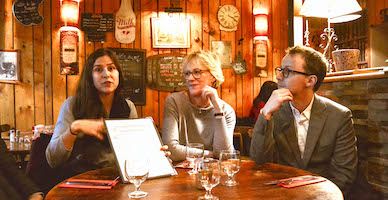 Top Selling
Le Marais Paris Food Tour with Champagne & Local French Food!
Embark on a culinary journey in Le Marais, one of the hippest neighborhoods in Paris. Enjoy a feast of French cheese, street food, boeuf bourguignon and crème brûlée, and more. This three-hour food tour combines the best of Paris' culinary heritage.





See Prices
How to Order Coffee in Paris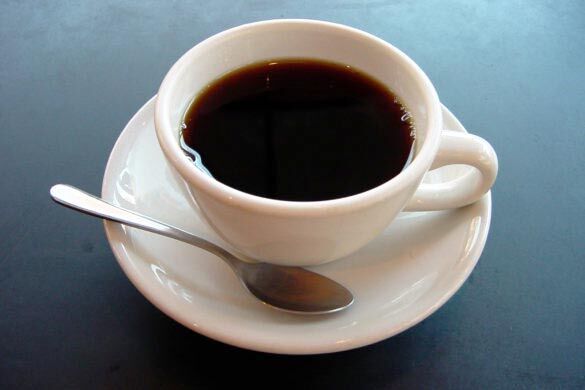 Un café
By default, un café (literally, 'a coffee' in French) will always get you a shot of espresso.
Un café allongé
An espresso, but with hot water added.
Un café américain
That's right, this literally translates to "an American coffee". Order this and you'll get the closest thing you can find to standard coffee in the United States, or filtered coffee.
Un déca
Saying this will get you a decaffeinated espresso. If you want another drink but also decaffeinated, just add the word déca to the end of your order: un café allongé déca, un café noisette déca, etc.
Un café crème
Coffee blended with milk. This is the closest thing you'll find to a latte, although the drink won't be quite as milky, and might have a stronger taste than you are used to.
Un cappuccino
Almost exactly like a café crème – in fact, we bet at your average French café you won't even be able to tell the difference between the two! Cappuccinos will often be a little more expensive than a café crème, but at the end of the day they still both offer coffee with milk.
Un café noisette
Noisette means 'hazelnut' in French, but there's nothing hazelnutty about this drink. Un café noisette will simply get you an espresso with a splash of milk.
One final tip: if you order and drink your coffee at the counter (le comptoir), it will often be cheaper than if you sit down at a table. This is normally best if you aren't planning on staying for too long, since you'll almost always have to stand at the counter.
Hey, we sell tours too!

While the information provided in this post is free, we also sell tours at very reasonable prices. Does the idea of sipping French coffee by the Seine send you into a magical daze? Noshing on French cuisine will most definitely elicit the same response on your trip to Paris. Check our Le Marais Paris Food Tour to experience the best food in the city. Check out our other Paris tours as well to make the most out of your French getaway.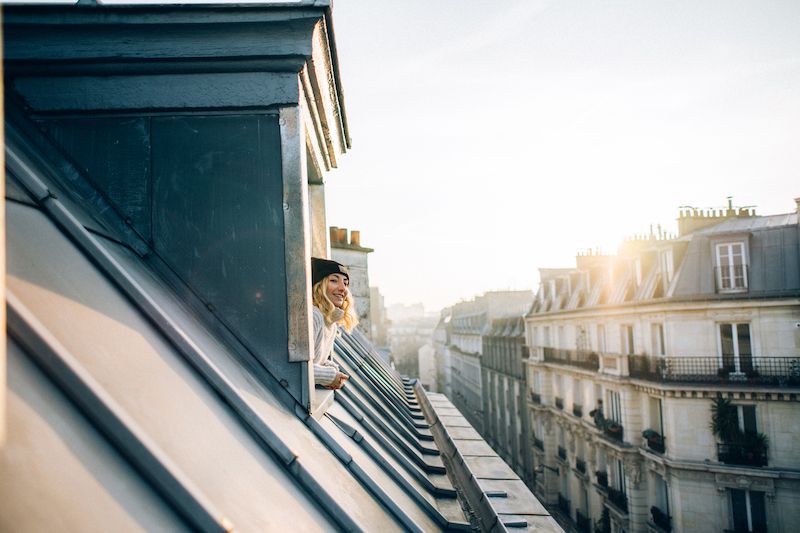 Find the best places to stay
Where to Stay in Paris
With a city as magnificent as Paris, it can be hard to find the perfect hotel at the perfect price. Explore the best hotels and places to stay in these incredible neighborhoods in Paris.
---
I Want More Paris!
Not sure what to do in Paris? Check out our step-by-step guide about how to do Paris in a Day. If you'd rather let us guide you, check out our Paris tours.
Parlez-Vous Francais? Learn some of the most important French phrases before your trip to Paris.