Musée d'Orsay
The Largest Collection of Impressionist Art…And More
Expert Advice for Visiting Musée d'Orsay
You know about the Louvre—you might have even visited already. Now you're looking for other great museums to visit in Paris, and there's one in particular that has to be your next stop. The Musée d'Orsay is the second-largest museum in Paris, and it's filled with over 6,000 paintings, sculptures, and other works of art.
You'll find mostly impressionist and post-impressionist art here, but you're sure to see romanticism, realism, and more as you explore this beautiful building. We've tapped local experts and art historians to help you plan a successful and memorable visit to Musée d'Orsay.
Top Musée d'Orsay and Louvre Tours
Paris and museums go together like salt and pepper. What you have to decide is how to maximize your vacation time at these museums and we're here to make that easy. You'll get skip-the-line entry to Paris' biggest museums, which means you won't spend hours waiting to get in. And with a passionate guide who has a background in art history, you're sure to be blown away at how much you learn about impressionism, romanticism, and all the other -isms of the art world.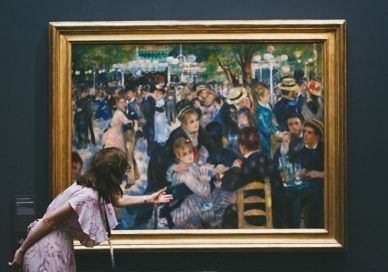 Impressionist Masterpieces of the Musée d'Orsay
Explore the highlights of this remarkable museum with a super small group and your local guide. You'll take a journey through the impressionist and post-impressionist eras—and beyond. From Van Gogh's Starry Night to Cezanne's Apples and Oranges, the Musée d'Orsay is waiting to show her treasures off to you!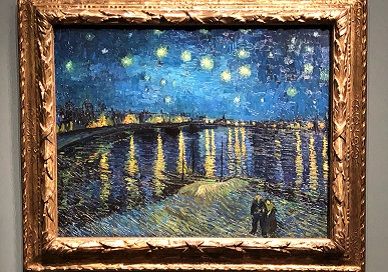 Private Musée d'Orsay Tour with Skip the Line Tickets
A private guide might be your best ticket to see the Musée d'Orsay! Why? Because your art historian guide can tailor your tour to spend time at the art pieces or areas that interest you the most. And with 4 levels of world-class art to explore, you'll appreciate their help!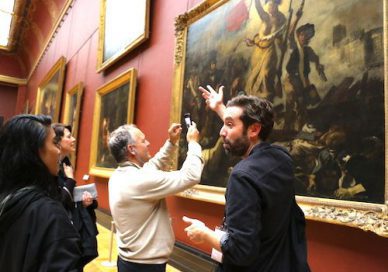 Secrets of the Louvre Tour with Mona Lisa
A guided tour of the world's largest museum is a must! Our passionate guides will make sure you understand the evolution of art and the collection here at the Louvre Palace. This tour is one of our top-rated tours in Paris, so you and your small group are sure to have the most memorable experience here.
Latest Paris Articles
You've just toured the Notre Dame Cathedral, and you feel your stomach grumbling before you know it. It's time to eat. But where? The area near Notre Dame is packed full of tourist traps that are sometimes hard to identify until you're already inside. Not to worry – our Parisian guides have compiled a list…
Continue Reading The 14 Best Places To Eat Near Notre Dame in Paris in 2024