Planning to visit the Louvre in Paris and want to know if a guided tour is worth it? This article will go over the benefits of a guided Louvre tour. Then, you can decide if a tour is right for you and which one to take!
---
Pro Tip: Planning what to do on your trip to Paris? Bookmark this post in your browser so you can easily find it when you're in the city. Check out our guide to Paris for more planning resources, our top Paris tours for a memorable trip, and how to spend a weekend in Paris.
What Does It Mean To "See the Louvre"?
The Louvre is the largest museum on Earth. It features hundreds of thousands of pieces, including some of the world's most famous artwork. The Louvre houses everything from sculptures by Michelangelo, Bernini, and Canova to paintings by Da Vinci and Delacroix.
The complex is massive. It's split up into several wings, which each have multiple floors. There is even a basement area where you can see the medieval structure that pre-dated the current building.
The building itself is also a treasure trove of history and interesting facts. It was the personal office and palace of Emperor Napoleon as well as temporarily occupied by the Nazis.
As the largest museum with the most impressive collection in the world, seeing the Louvre on your own can be overwhelming. There's so much to see and an incredible amount of history held within the Louvre's walls.
Not ready to book a tour? See our Louvre Guide for more info.
Is a Louvre Museum Tour Worth It?
Short Answer: Yes, if you have a great guide and a small group, your visit will be that much better. Here are a few reasons why going with the right tour will elevate your experience and make it more memorable.
Skip the Lines
We have a special collaboration with the Louvre, so all of our tours skip the lines for tickets. We also have expedited security lines since we are a tour operator, which vastly decreases wait times to enter. Less time in line means more time inside exploring the Louvre.
The Complex is Massive
The Louvre is so large it can be difficult to locate everything on your list if you even have a list. Yes, there are signs everywhere pointing to the Mona Lisa, but there are many great works of art at the Louvre including a handful of other Da Vinci paintings.
Going with a guide ensures you see the lion's share of what you should see—this is important in a museum like the Louvre. Your guide will lead you through the museum, making stops at all the important works of art, and they know exactly where to go.
Stories and History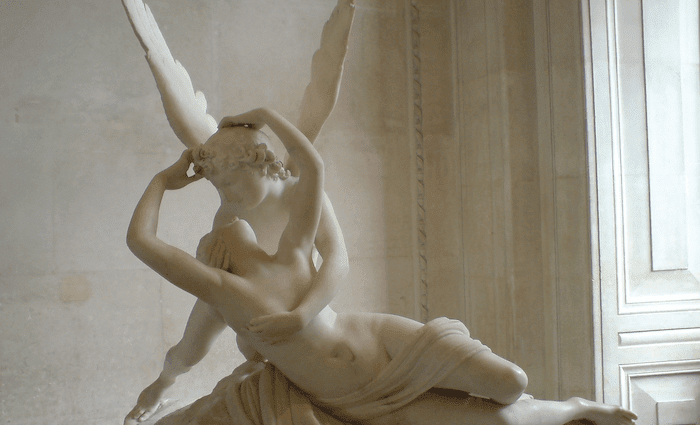 One of the world's greatest marble sculptures is Psyche Revived by Cupid's Kiss by Antonio Canova. The statue is beautiful beyond description, but the story will give any romantic the chills.
Pysche traveled to the underworld to get the secret of divine beauty for her mother but was told not to peek into it for her own safety. What woman could carry a jar containing this type of secret and not take a peek?
It turned out that the jar was filled with "sleep of innermost darkness" and Pysche passed into darkness. When it seemed too late, her true love Cupid swooped in for one last kiss—the kiss that would revive her. Canova's sculpture captures that very moment!
While there is a ton of history packed into the Louvre, there are also many stories and anecdotes that you wouldn't otherwise hear. Passionate and knowledgeable guides understand how to weave in scandals and anecdotes to keep tours exciting.
Great Tour Guides
The key to a great tour is a great tour guide. The best guides can bring history to life in interesting ways. When you couple a great guide with an incredible monument like the Louvre in Paris, you get one of the most memorable experiences of your life.
We're talking about an attraction that was literally built and decorated by the world's greatest artists. You'll find sculptures that were built by the ancient Romans, sculptors by Michelangelo himself, paintings by Raphael, and 25% of all remaining Da Vinci paintings.
A great guide who is passionate about art, history, and anecdotes will enhance your visit and make it more memorable. They bring historical and cultural context to the greatest works of art in the world, ensuring you see the Louvre with greater depth and meaning.
Small Groups
I've given hundreds of tours to a variety of group sizes, from a single person to groups of 50, and the experience is vastly different. The smaller the group, the better it is.
Why? Imagine giving a presentation to 50 people vs. 15 people and how different the experience would be. With 50 people, you speak to everyone and interact with very few individuals.
On the contrary, a group of 15 ensures a guide can provide more individual interaction with each person, respond to more of your questions, and ideally become familiar with many people in the group. Although both experiences could be positive, the smaller group would be more intimate with more personal connections.
Not ready to book a tour? Check out our Louvre Guide for more resources.
Most Popular Louvre Museum Tours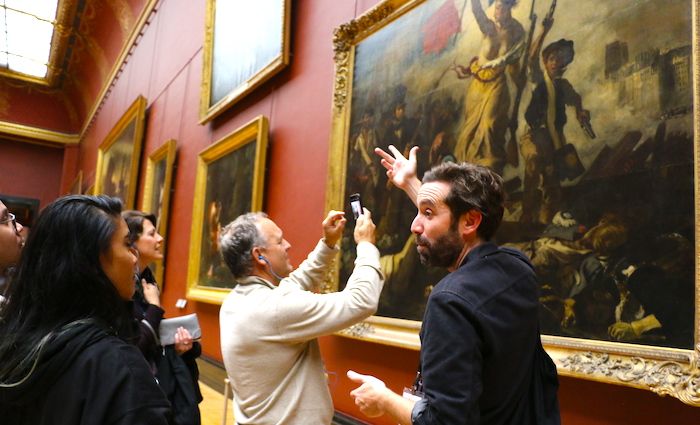 With skip-the-line tickets, breeze past the queues in our popular Louvre Museum tour, discover the mystery behind Mona Lisa's smile, and experience one of the world's greatest art collections accompanied by a passionate and knowledgeable guide.
In addition to Da Vinci's Mona Lisa and the admired Winged Victory of Samothrace sculpture, you'll also get up close and personal to French crown jewels on display in the Louvre's Galerie d'Apollon. A former royal palace, a visit to the Louvre would be incomplete without seeing these precious royal jewels. This 3-hour tour is perfect for anyone wanting a full Louvre experience.
See tour itinerary, price, and description
Looking for a shorter tour with fewer crowds? This tour is for you. You'll skip the line and head into the Louvre before closing time for a more peaceful experience in one of the world's greatest museums. With an expert local guide, discover the museum's treasured works of art and sculpture.
See tour itinerary, price, and description
In this 3-hour private tour, you skip the line for an intimate tour of the Louvre with just your group and your guide. The private tour is perfect for anyone interested in a highly-personalized experience, for anyone with limited mobility, or for anyone wanting an in-depth understanding of the world's most impressive museum.
See tour itinerary, price, and description
Our top-rated Paris in a Day tour is perfect for travelers wanting to see the Louvre and the City of Light's top sights. With skip-the-line tickets for the Louvre and the Eiffel Tower's second-level, you'll see these iconic Paris sites quickly without sacrificing the value that an expert guide brings to the experience.
You'll also enjoy a walking tour of both the Latin Quarter and Montmartre neighborhoods, discovering the cafés where Hemingway, Picasso, and others spent their time. And what tour of Paris would be complete without a boat cruise on the Seine? This day tour is a fantastic way to experience Paris' highlights and gain insight into the city's history, culture, art, and monuments.
See tour itinerary, price, and description
Our Best Versailles and Paris Louvre Tours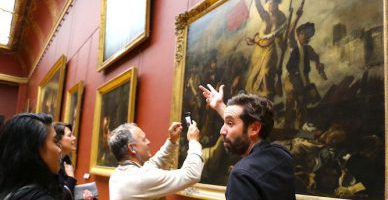 Top-Rated Tour
Secrets of the Louvre Museum Tour with Mona Lisa
The Louvre is the largest art museum on Earth and the crowning jewel of Paris, which is why it's on everyone's bucket list. Don't miss out on an incredible opportunity! Join a passionate guide for a tour of the most famous artwork at the Louvre. Skip-the-line admissions included.





See Prices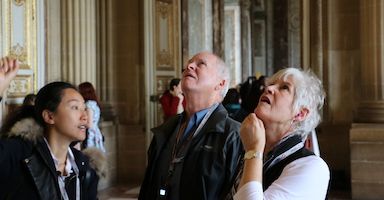 Likely to Sell Out
Skip-the-Line Palace of Versailles and Gardens Tour from Paris
Versailles isn't that difficult to get to by train, but why stress over the logistics? Meet a local guide in central Paris who will purchase your train tickets and ensure you get off at the right stop. Then enjoy a guided tour of the palace and the unforgettable gardens. Skip-the-line admissions included to the palace and gardens.





See Prices
Not ready to book a tour? Check out our Paris Guide for more resources.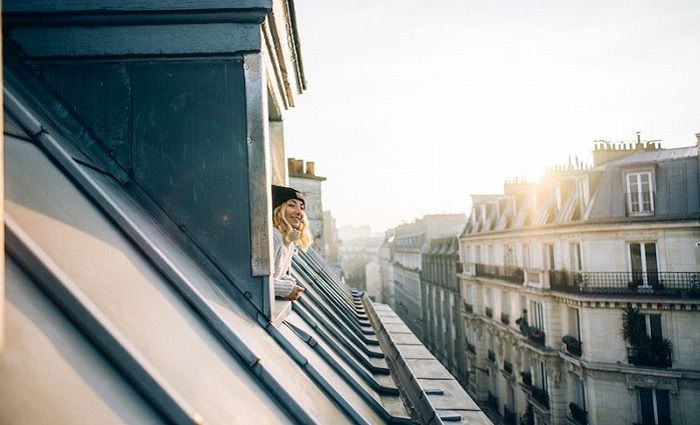 Find the best places to stay
Where To Stay in Paris
With a city as magnificent as Paris, it can be hard to find the perfect hotel at the perfect price. Explore the best hotels and places to stay in these incredible neighborhoods in Paris.