Paris can be a difficult city to navigate on your own, since there are so many neighborhoods and attractions to explore. To make planning your trip easier, one of our expert Paris guides has made a list of the most important places to visit during your vacation. Here, explore the Top 10 things to see in Paris.
---
10. Opera Palais Garnier
Place de l'Opéra, 75009 Paris
The opera house Palais Garnier is one of the most breathtaking buildings in Paris. Covered in detailing and gold accents, the only way to truly understand the glory of this interior is by going inside. Tickets can be bought online and times change depending on whether you are visiting with a guide or not, so double check prior to visiting and enjoy some classical French design.
9. Arc De Triomphe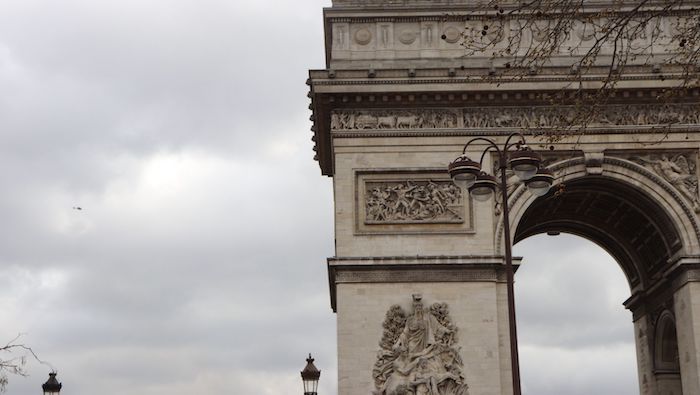 [Place Charles de Gaulle, 75008 Paris]
Before a day of shopping down the Champs-Élysées, make sure you check out the Arc de Triomphe, which rests just at the top of the street.  If you're not in a rush, buy a ticket and walk up to the top of the Arc.  You'll pass through a little museum illustrating the entire history of the arcs in Europe and then seen a magnificent lookout of Paris.
Our Best Versailles and Paris Louvre Tours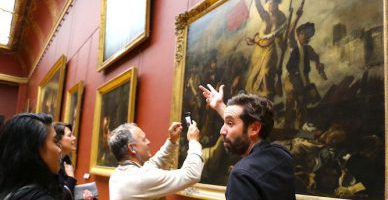 Top-Rated Tour
Secrets of the Louvre Museum Tour with Mona Lisa
The Louvre is the largest art museum on Earth and the crowning jewel of Paris, which is why it's on everyone's bucket list. Don't miss out on an incredible opportunity! Join a passionate guide for a tour of the most famous artwork at the Louvre. Skip-the-line admissions included.





See Prices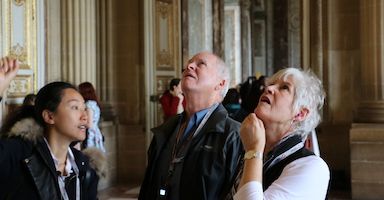 Likely to Sell Out
Skip-the-Line Palace of Versailles and Gardens Tour from Paris
Versailles isn't that difficult to get to by train, but why stress over the logistics? Meet a local guide in central Paris who will purchase your train tickets and ensure you get off at the right stop. Then enjoy a guided tour of the palace and the unforgettable gardens. Skip-the-line admissions included to the palace and gardens.





See Prices
Not ready to book a tour? Check out Paris Guide for more resources.
8. Musee d'Orsay
1 Rue de la Légion d'Honneur, 75007 Paris
The Musee d'Orsay is the go-to museum to see all the impressionists. This old train station has a beautiful restaurant, tons of sculptures and all the fan favourites from Van Gogh to Rodin. Audio guides come at a price, and once again, make sure you buy your tickets early and arrive well in advance. Lines can get long here, but the wait is worth it.
Tuesday, Wednesday, Friday, Saturday, Sunday – 9AM – 6PM; Thursday – 9 AM – 9:45 PM; Monday – Closed
7. Streets of Sentier
Sentier is a neighbourhood in Paris filled with little streets to get lost in.  We recommend doing just that. Wandering up and down these streets will have you feeling truly French as you smell the freshly made bread in many bakeries, enjoy beautiful terraces with heat lamps and happy hours while listening to buskers play tunes on every corner. This area is super lively after the work day and around dinner so make sure you roam through the streets of Sentier after 6 pm on any weekday.
6. Luxembourg Gardens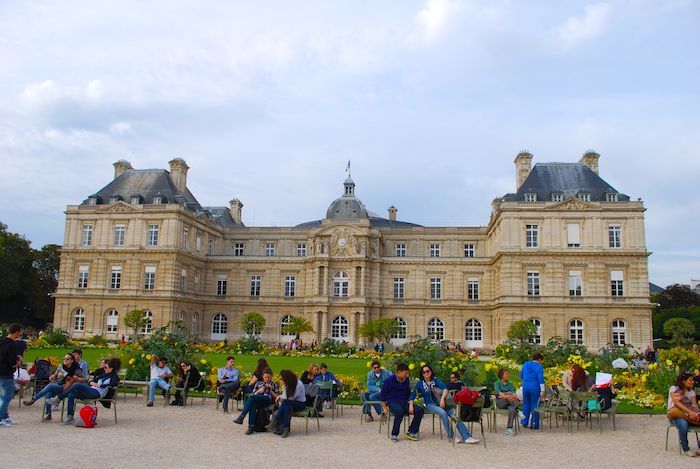 The Luxembourg Gardens are a french classic. Here, local Parisians come to read books, sail miniature boats, picnic, play tennis or chess, and even take their children on a donkey ride.  The garden's hours of operation change according to season so make sure you check their website prior to any visit.
5. Notre Dame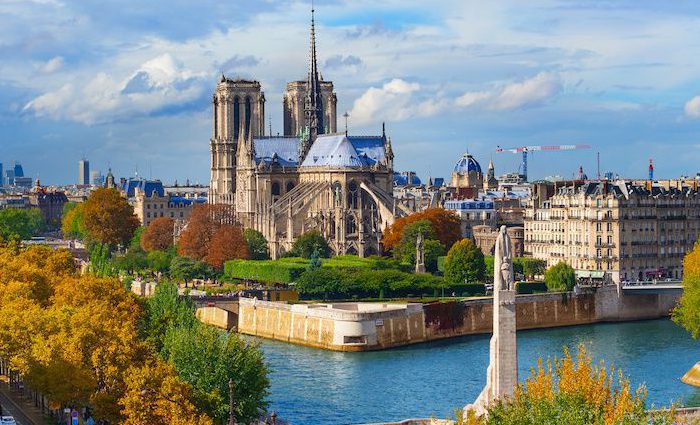 While you can't actually go inside of it anymore due to the fire in the spring of 2019, the entire front of the Notre Dame is still in tact. Head on over to Île de la Cité and walk the perimeter of the island to see the Notre Dame in all its glory.  While the back is currently covered in scaffolding, the engineering behind the construction and restoration is a sight to see.
4. Chateau de Versailles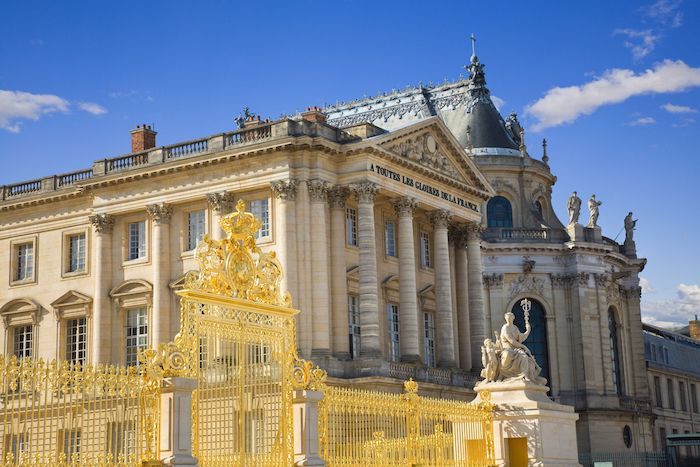 [Place d'Armes, 78000 Versailles]
You're right. It's not in Paris. But, on the RER C its only one hour away, door to door.
Lines can be several hours long at the Palace of Versailles, which is why we recommend a skip the line guided Versailles tour that also includes transportation to and from Paris.
We recommend buying your tickets online in advance. Audio guides are complementary at the chateau, but they have also made a great phone app with audio guides as well.
There are plenty of restaurants inside, but you can also bring in your own food or drinks and have a picnic in the gardens. While the gardens are free most days, on Fridays they hold music day, where opera music is blasted through the speakers of the garden. On those days, the garden entrance does cost money. Make sure to bring a sweater, the grand canal sparks up some heavy winds.
Chateau Hours:
Tuesday – Sunday 9AM – 5:30
Monday – Closed
Gardens Hours:
Every day – 8:00 AM – 8:30 PM
3. Sacre Coeur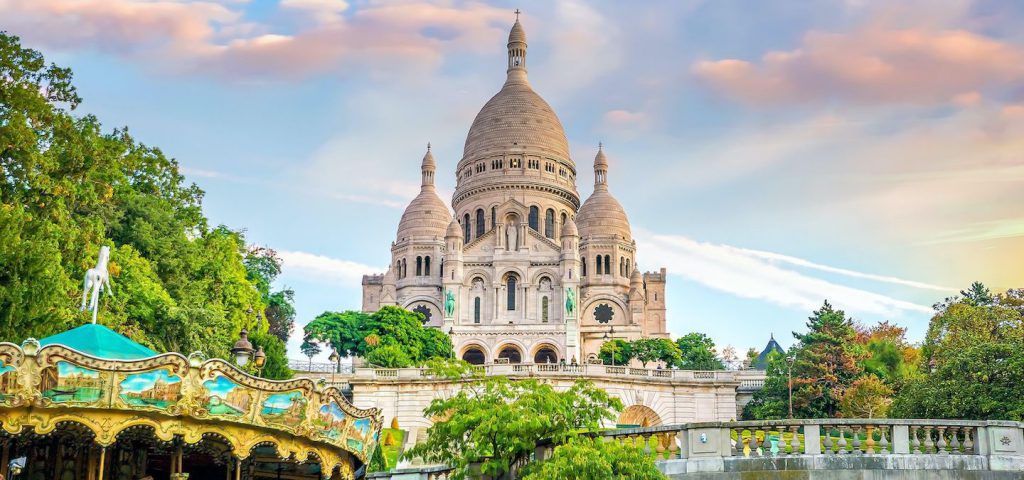 35 Rue du Chevalier de la Barre, 75018 Paris
Every day 6 AM – 10:30 PM
After roaming through the streets of Montmartre you'll find yourself at the foot of the Sacre Coeur!  This cathedral is free to enter but keep in mind it is still a functioning church, so many locals may be within attending a service.  Upon finishing your tour of the church, the really beauty of the Sacre Coeur is what lays just behind it.  If you follow the street on the left of the cathedral yo'll stumble across some side streets and a courtyard where many painters are openly painting in the streets, artists are drawing portraits of passers, and cafes are serving up delicious mussels and fries!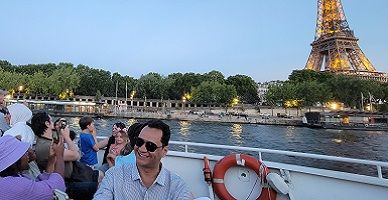 Likely to Sell out
Privileged Access Eiffel Night Tour with Seine River Cruise
Sometimes the most amazing moments happen by chance. Other times, they are orchestrated by professionals. In this case, you'll have an evening to remember as you cruise the Seine for an hour, sipping champagne and taking in the sites like Notre-Dame, the Louvre, and more. Afterwards, follow your guide past the long lines and take the elevator to the Eiffel Tower's second floor for an unforgettable view.





See Prices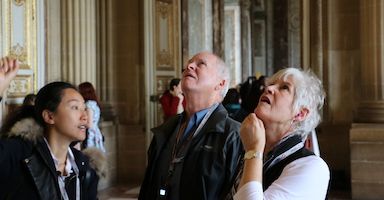 Likely to Sell Out
Skip the Line Palace of Versailles and Gardens Tour from Paris
Versailles isn't that difficult to get to by train, but why deal with the stress on your own? Our guide will meet you in central Paris, purchase your train tickets, and ensure you get off at the right stop in Versailles. With skip-the-line tickets, you'll bypass the crowds and get right into this incredible palace as your guide explains the most incredible (and controversial) history of France's favorite palace.





See Prices
Not ready to book a tour? Check out Paris Guide for more resources.
2. Louvre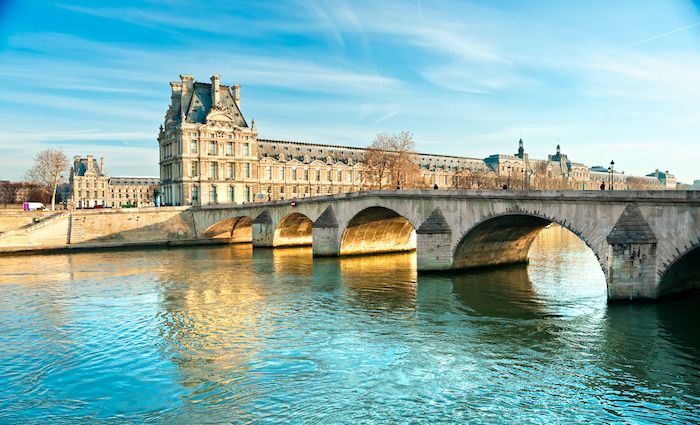 [Rue de Rivoli, 75001 Paris]
Thursday – Sunday – 9 AM – 6 PM ; Wednesday, Friday – 9AM – 9:45 PM; Tuesday – Closed
Did you know if you were to look at each piece in the Louvre it would take you over 3 months to see everything? When in Paris, the Louvre is a must. Make sure you buy your ticket in advance and come prepared with a water bottle and good walking shoes. We recommend a skip the line visit with an expert guide to make the most out of your experience.
Many of the works have recently been moved – like our dear Mona Lisa who now has her own room – so ensure you grab a map and sort out which rooms you'd love to make it to.  The Louvre in one day is hard, so be ready for lots of walking!
1. Eiffel Tower from Trocadero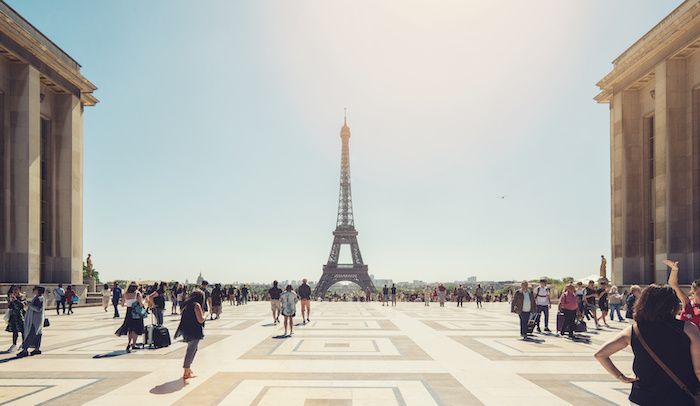 [Place du Trocadéro, 75016 Paris]
The Eiffel Tower is visible from almost any top floor in Paris. But to get the very best view, definitely head over to Trocadero. Here, you'll find buskers playing french classics like Le Vie en Rose, people selling crepes and champagne to little Eiffel tower souvenirs, and if you plan your visit just right and arrive at any hour on the dot starting at 9 pm, you'll see the beautiful Eiffel Tower light show with the best seats in the house.
Want to skip the line at the Eiffel Tower? Join our Eiffel Tower Evening Tour.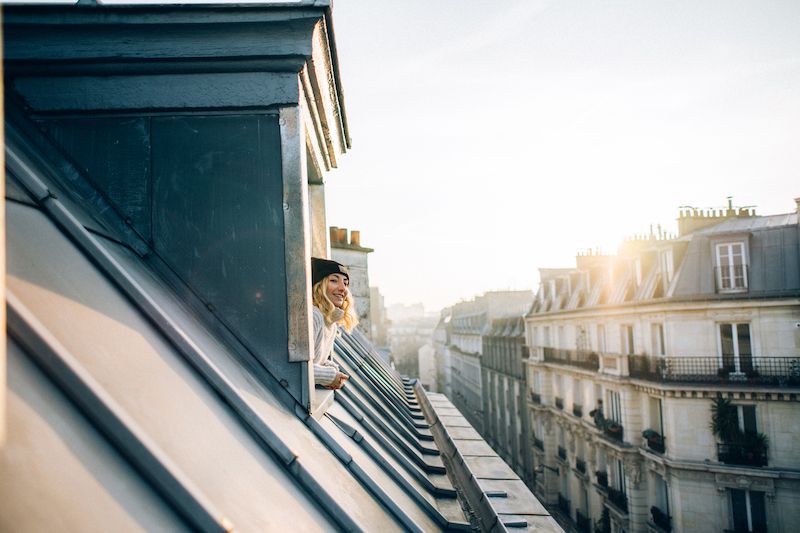 Find the best places to stay
Where To Stay in Paris
With a city as magnificent as Paris, it can be hard to find the perfect hotel at the perfect price. Explore the best hotels and places to stay in these incredible neighborhoods in Paris.