Looking for a great place to eat after your visit to the Louvre? We've run thousands of Louvre tours and we know they leave you famished. Our local foodie, Erica, has put together this list of the best restaurants and places to eat near the Louvre in Paris. There's everything from French, Israeli, and French-American cuisine to restaurants on the Seine and even a supermarket!
---
Pro Tip: Bookmark this post in your browser so you can easily find it when you get hungry near the Louvre. Also, check out our guide to Paris for more planning resources, our top Louvre tours for a memorable trip, and what food you have to try in Paris.
Unique Places To Eat Near the Louvre
It will come as no surprise that the Louvre is one of Paris' most visited attractions. There are a few things to keep in mind when eating near the Louvre. Always call ahead or make a reservation to avoid disappointment. Also, many restaurants are closed one to two days per week near the Louvre.
There are some cool restaurants in the area but they can also be expensive. If you're looking for something cheap to eat, you should check out Franprix. Prefer a sit-down meal without the hefty price tag? Check out Ripaille. Both are listed below. Here are our top picks for the best places to eat near the Louvre.
Maison Maison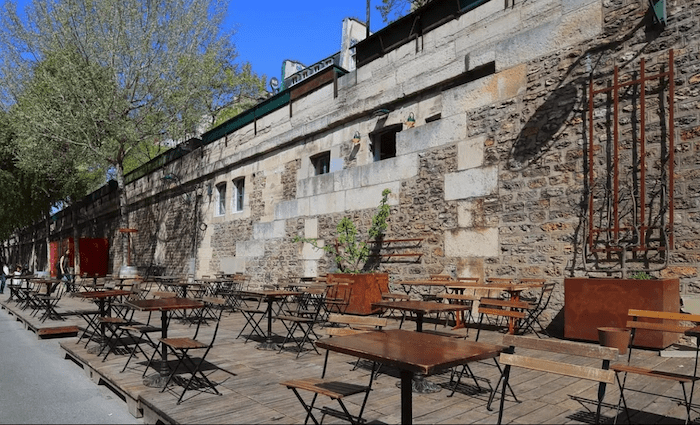 €€ | French | Outdoor Seating on the Seine | Family Friendly
If you're looking for a place to relax and have a cold beer or glass of wine with a great view, this is the place. It's all about the outdoor seating. The structure is basically a well-decorated shipping container but it's still cool inside.
They even have an app that allows you to order from your table and sends you a message when your drink is ready at the bar. For anyone who doesn't speak French well, this app ensures you get exactly what you want without the stress.
Maison Maison is perfect for quick bites to eat or afternoons lounging with a drink. The restaurant portion is only open on weekends. The bar, however, is always a perfect pit stop with its doors opening right onto the banks of the Seine. They have really cool small dishes and tons of outdoor seating.
Address: 16 Quai du Louvre
La Regalade Saint-Honoré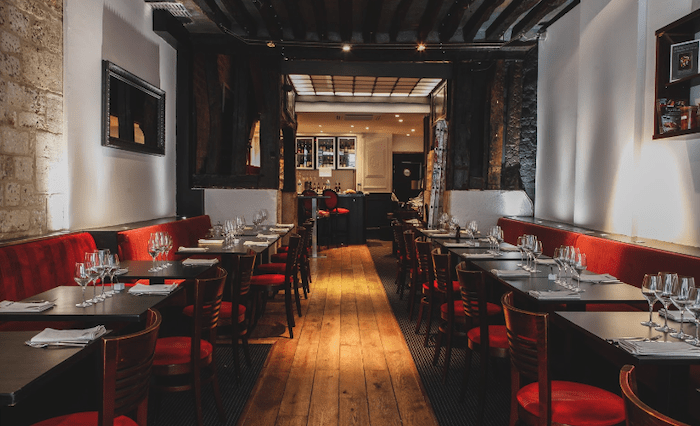 €€€ | French | Upscale
Make a reservation at a place like Le Regalade and you'll be in for a treat. You'll be sitting wall to wall with other people, feasting on duck hearts with oyster mushrooms or hachis parmentier, shepherd's pie made with rabbit instead of ground beef. And then, you too will be in foodie heaven.
Address: 106 Rue Saint-Honoré
Our Best Versailles and Paris Louvre Tours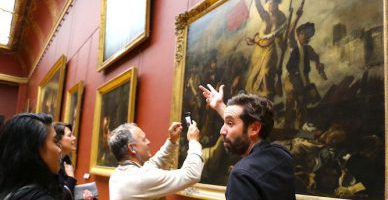 Top-Rated Tour
Secrets of the Louvre Museum Tour with Mona Lisa
The Louvre is the largest art museum on Earth and the crowning jewel of Paris, which is why it's on everyone's bucket list. Don't miss out on an incredible opportunity! Join a passionate guide for a tour of the most famous artwork at the Louvre. Skip-the-line admissions included.





See Prices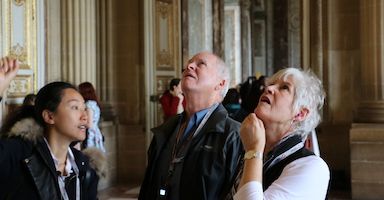 Likely to Sell Out
Skip-the-Line Palace of Versailles and Gardens Tour from Paris
Versailles isn't that difficult to get to by train, but why stress over the logistics? Meet a local guide in central Paris who will purchase your train tickets and ensure you get off at the right stop. Then enjoy a guided tour of the palace and the unforgettable gardens. Skip-the-line admissions included to the palace and gardens.





See Prices
Not ready to book a tour? Find out if Paris tours are worth it.
Balagan Paris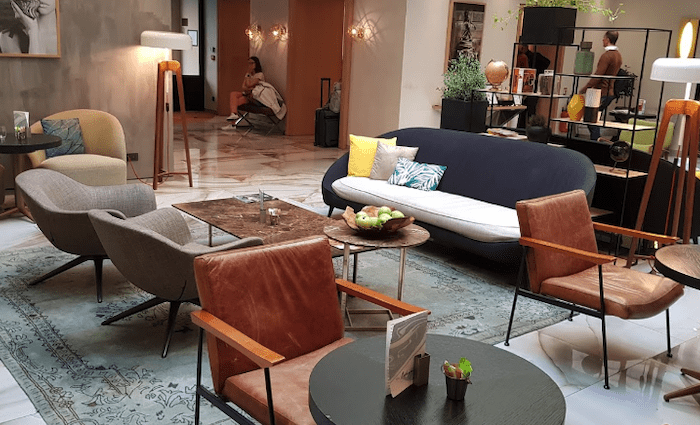 €€€ | Israeli Contemporary | Chic
This is a super charming restaurant serving fresh ingredients and seasonal dishes. It can get a bit loud, but there's never a dull moment inside. We recommend starting with deconstructed kebabs or the spicy tuna tartare with fennel, cilantro, capers, and pistachios.
Next, tuck into the seabream black pasta. For a fun dessert, try the deconstructed snickers bar. Afterwards, head to the bar downstairs for a couple of cocktails and music!
Address: 9 Rue d'Alger
Le Grand Vefour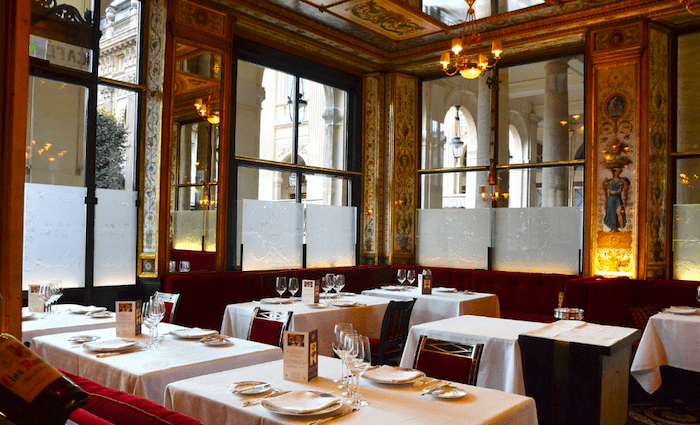 €€€€ | French Upscale | Of Historic Importance
Napoleon and Josephine used to eat here. That's how far back this restaurant goes. And the magnificent decor confirms that. You'll feel like Napoleon and Josephine (as long as you make a reservation) or Victor Hugo or Collette (who ate here regularly, too) as you approach your table.
Some never stop talking about the fresh fish, others will go on and on about the cheese selection while others still will be telling their grandkids about the desserts. The experience of eating at Le Grand Vefour is seemingly everlasting—like eating a great meal in an Oscar-winning movie.
Address: 17 Rue de Beaujolais 
Le Louvre Ripaille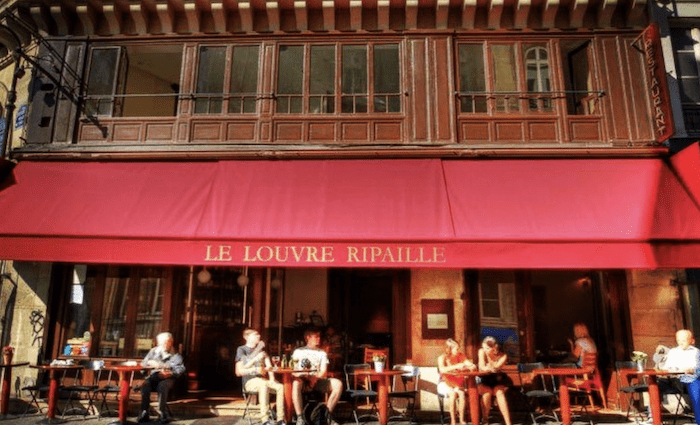 €€ | French Bar and Restaurant | Outdoor Seating | Family Friendly
This is a very typical little Parisian-style restaurant very close to the Louvre. They serve heavy French dishes as well as lighter appetizers. It's very good and also the best value for a sit-down restaurant in the area. If you don't want to break the bank sitting at Palais Royal then this is a great option for a good meal.
Address: 1 Rue Perrault
Restaurant Du Palais Royal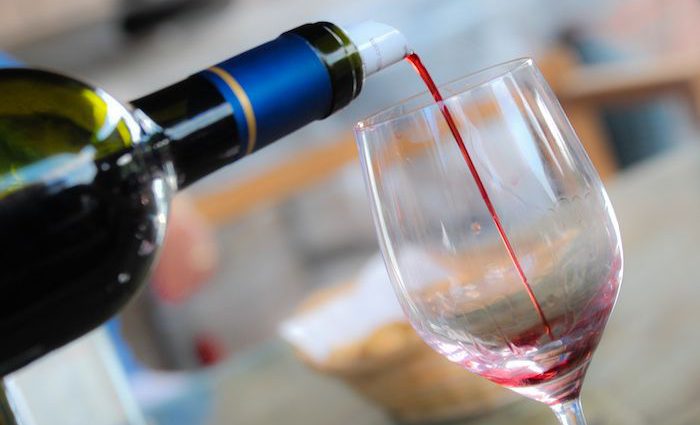 €€€€ | Michelin Star | Outdoor Seating
Looking for a fancy meal in an upscale French setting that makes you feel like royalty?  The tasting menu paired with wine is a popular favorite, along with the amuse-bouche and the octopus. Indeed, you'll come away with a lighter wallet, but you'll gain one more beautiful experience in Paris.
Address: 110 Galerie de Valois
Les Foodies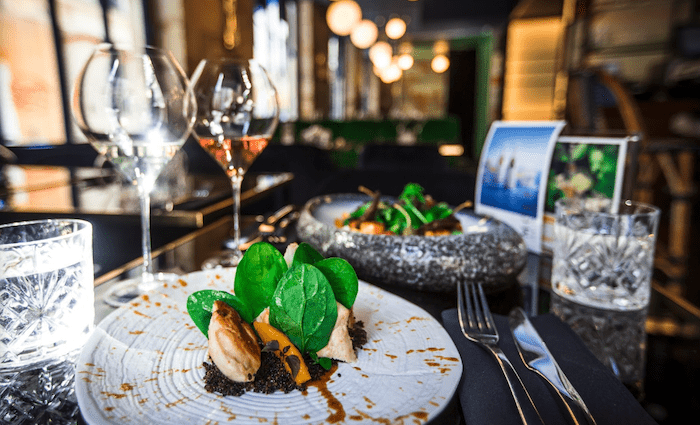 €€€ | Super Chic | Great Value
If you're willing to walk 10 minutes (or get a 5-minute uber), it's worth eating at Les Foodies. This fusion restaurant demonstrates the creativity you just saw in the Louvre, blending eastern cultures, while still keeping it French.
The prices are beyond reasonable. You'll pay around €21for the lunch menu (entrée, plat, and dessert). It's not overpriced or snobby—just really, really good food. 
The menu fluctuates based on fresh ingredients, but you'll enjoy delights such as the smoked salmon croissant sandwich, crab ravioli, or dried tomato gazpacho. None of these encounters will disappoint you. This is culinary art at its finest and the ultimate pairing to the Louvre.
Address: 6-8 Square Sainte-Croix de la Bretonnerie
Ellsworth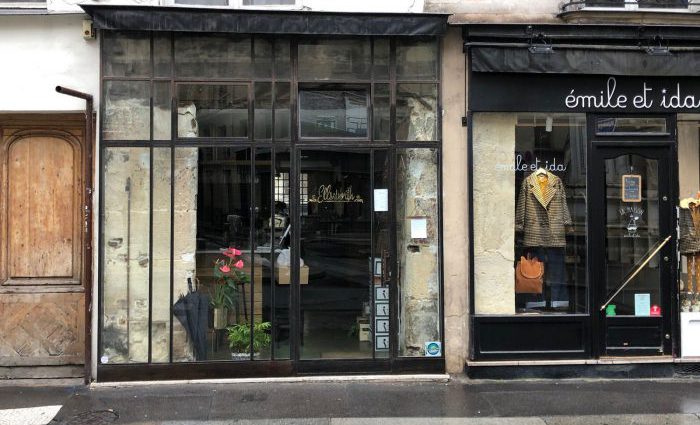 €€ | French-American | Local Favorite
Ellsworth is a go-to for French twists on American classic cuisine. Make a reservation before going for either lunch or dinner because this restaurant is almost always packed with a line out the door. Definitely start with the white asparagus and raw cream with truffles to segue into the amazing homemade fried chicken.
Address: 34 Rue de Richelieu
Our Best Guided Tours of Paris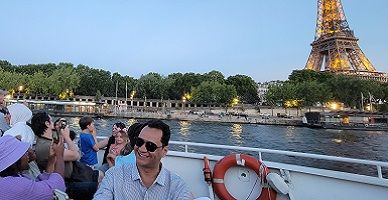 Likely to Sell out
Privileged Access Eiffel Tower Night Tour With Seine River Cruise
Sometimes the most amazing moments happen by chance. Other times, they are orchestrated by professionals. Our Eiffel Tower tour takes you on a cruise down the Seine River for incredible views of Notre-Dame and the Eiffel Tower. Champagne included, of course. Then you'll be guided to the Eiffel Tower, skip the long lines, and head up the elevator to the second floor for a night to remember.





See Prices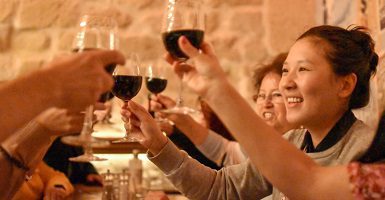 Top Selling
Ultimate Taste of Paris Food Tour in Le Marais
Embark on a culinary journey in Le Marais—one of the hippest neighborhoods in Paris. Most food tours in Paris offer cheese and wine, but we include a full, sit-down meal! Enjoy a feast of French cheeses, oysters, street food, boeuf bourguignon, crème brûlée, and more. This 3-hour food tour combines the best of Paris' culinary heritage and you won't find a better deal out there!





See Prices
Not ready to book a tour? Check out our best Paris tours to take and why.
Franprix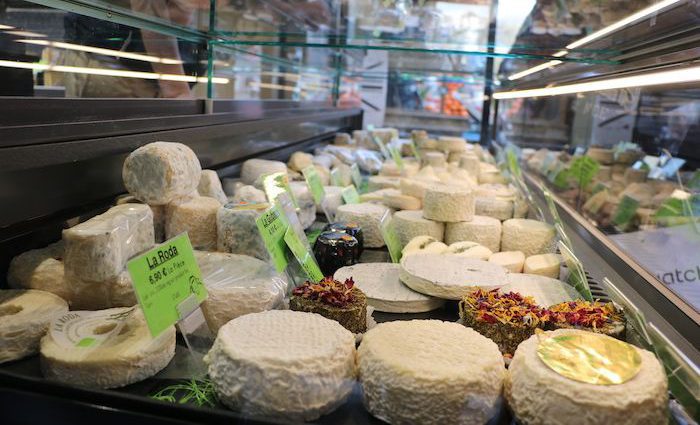 € | Supermarket | Take Away
Whether you're on a tight budget (the French just call it "on a budget"), want to grab a quick snack and dart back to look at the Mona Lisa again, or you want to do what many French people do during lunchtime, a visit to Franprix might just be your thing. There's one about two minutes from the Louvre.
Pick up carrot rappee (sliced carrots in vinegar), a President cheese (a round of cheese), a package of mini saucisson sec (dry salami), and even a small bottle of chilled wine or beer. There's no shame in spending under €5 to eat lunch, almost every local does it.
Address: 2 Rue de Marengo
Le Vin de Bellechasse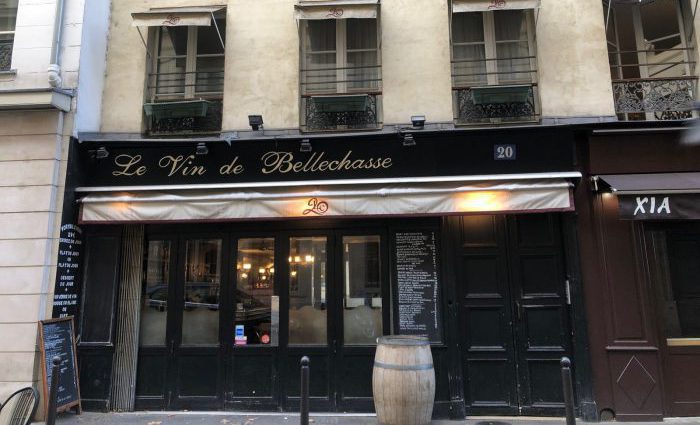 €€ | French Bistro | Family Friendly
Just on the other river bank sits Le Vin de Bellechasse, a classic French bistro serving up delicious plates by lovely staff. We recommend going for lunch as they do a €19 lunch meal that includes the entrée of the day or the dessert of the day plus the plate of the day and a glass of wine or coffee. Regardless, the fries are a must. Our favorite is the cod, which comes with vegetable purée and mashed potatoes. Get the cheesecake for dessert.
Address: 20 Rue de Bellechasse
Iovine's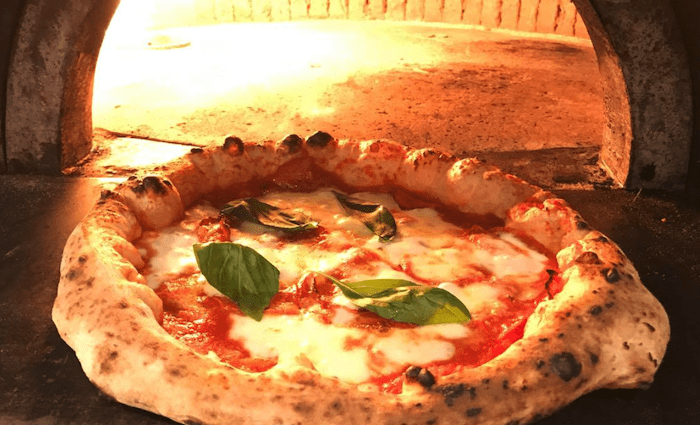 €€ | Pizza  | Eat In or Takeout | Family Friendly
Lovine's is the best pizza joint in Paris, serving a wide variety of classics and specialized big pizza pies. If you're in a rush, they also deliver and allow takeout. Why not grab a pizza and bring it down to the TuileriesGarden just in front of the Louvre for a picnic?
Address: 7B Rue du Colonel Driant
Café Marly
€€€€ | Upscale Café | Connected to Louvre | Outdoor Seating
This restaurant has one great advantage over all the other restaurants in Paris for your particular situation—it's located in the Louvre. If you're anywhere near the Glass Pyramid and you see seats, you're probably looking directly at Café Marly.  
Let's say food-wise you're just looking for something to get you by or, let's face it, you just can't walk anymore. If so, Café Marly may be your place. A simple croque monsieur or Madame (same thing but with an egg on it) with a glass of wine will do. Or perhaps, an Irish Coffee.
The view is incredible. You'll see many people snapping pictures while you sit peacefully with your food and drink, resting your tired legs. While you won't write home about what you ate, you will be hard-pressed to forget what you saw. There's no restaurant in Paris with quite this view.
Address: 93 Rue de Rivoli 
Popular Paris Tours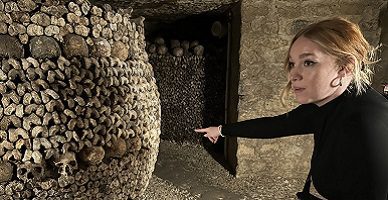 Best-Selling Tour
Paris Catacombs Tour with Secret Rooms & Privileged Access
The Paris Catacombs are unlike most attractions you can visit since it's an underground burial ground with 6 million skeletons adorning the walls. Learn the deep history here with our English-speaking guide for an experience of a lifetime. Skip-the-line admissions and access to exclusive areas that the public can't access make this the best tour of the Paris Catacombs.





See Prices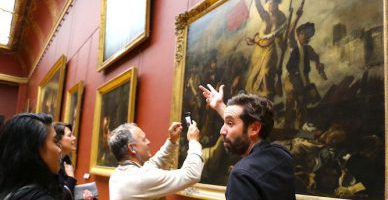 Top-Rated Tour
Secrets of the Louvre Museum Tour with Mona Lisa
The Louvre is the largest art museum on Earth and the crown jewel of Paris. You could spend days here, but instead, join a passionate, English-speaking guide for a tour of the most famous artworks. View the Mona Lisa, the Coronation of Napoleon, Winged Victory of Samothrace, and so much more.





See Prices
Not ready to book a tour? Find out if Paris tours are worth it.
Narikate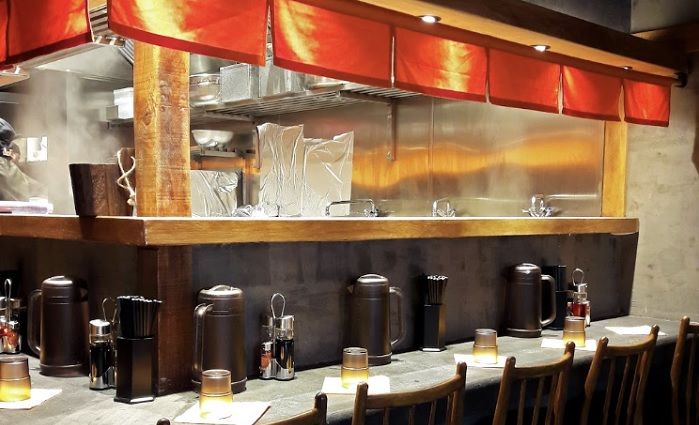 €€€ | Japanese
The Louvre happens to neighbour Little Tokyo. If you're into Japanese food, you can't really go wrong on Rue de St. Anne. Sometimes, a steaming soup with noodles is best sipped quietly as you ponder on the great artwork you just saw.
Whether Shoyu or Chasu is your choice adjective, your stomach will thank you for filling it with pork broth (and pork slices). These places don't take reservations, but that means they have lines—sometimes going around the block.
If you're going there during lunch or dinner, be there early or plan on waiting 10-15 minutes. But being so close to the Louvre, you have the advantage of getting there before anyone else.
Address: 31 Rue des Petits Champs 
Télescope
€ | Breakfast | Café
A favorite among locals in Paris, this espresso shop is right behind the Louvre in Little Tokyo. If you love great coffee, the black joy they serve here is one of the best (on Earth, not just in Paris).
They also have cookies, gateaux, and all that. For some people, that's all they're looking for to refuel for the Louvre. And for that group, you could not be in a better place for great coffee.
Address: 5 Rue Villédo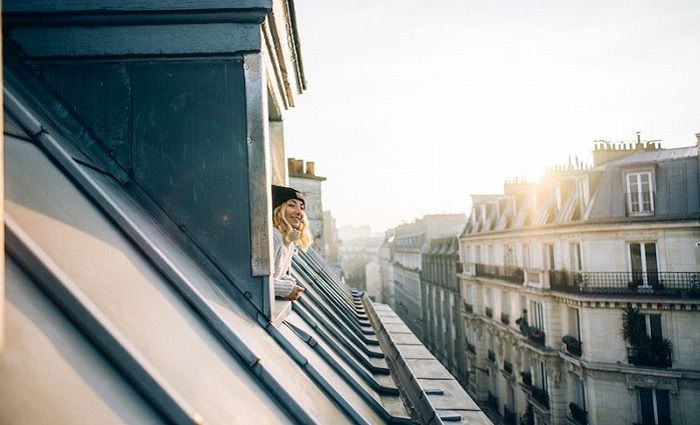 Find the best places to stay
Where To Stay in Paris
With a city as magnificent as Paris, it can be hard to find the perfect hotel at the perfect price. Explore the best hotels and places to stay in these incredible neighborhoods in Paris.