Many consider Paris the most beautiful city in the world, rich with history, art, culture, and food. It is one of the most visited locations on Earth and home to over 2 million. If you only have a limited time to experience all the wonders of the City of Lights, we have made a guide to Paris in a Day!

---
Hey, we sell tours too!
The information provided is free, but we also sell tours in Paris at pretty reasonable prices. We offer an array of Paris tours which feature some of the city's most famous landmarks including the Louvre and day trips to the Champagne Region or Normandy.
Paris in a Day Itinerary
---
Paris borders eight countries including Germany, Italy, Spain, Switzerland, Belgium, and England (by sea).  You can take a short flight or train from any country in Europe to Paris within hours. The two major airports are Orly (in the South) and Charles de Gaulle (in the North). Paris has one of the most comprehensive transportation systems on the planet, which is why the French feel so confident walking everywhere. There are seven train stations in Paris, but the mother of all train stations is Gare Montparnasse in the center of the city. Arrive there and begin your day by taking the metro line 4 for two stops.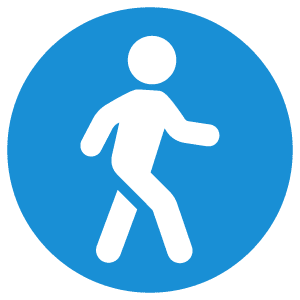 5 minute metro + 5 minute walk
Gérard Mulot
Two stops on the metro, you will exit St. Sulpice and stroll for 5 minutes, where you will be graced by the gorgeous St. Sulpice courtyard for a very important beginning and then croissants.  Let's face it. You came to taste the flakey on the outside, soft on the inside pastries. And you're going to need energy and caffeine. Go to Gérard Mulot, buy one croissant and one pain au chocolat but wait to eat them.

93 Rue de la Glacière, 75013 Paris, France
Tuesday - Friday: 10 AM - 7:30 PM, Saturday & Sunday: 9 AM - 7:30 PM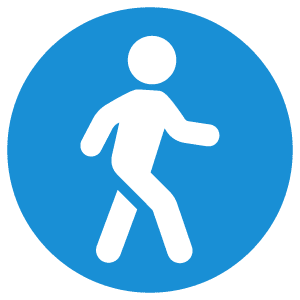 Patisserie Viennoise
A 5-minute walk later, you will enter a cafe. Order a large hot chocolate to go and if you want to, purchase a coffee as well. With your pastries and drinks in hand, continue walking.

8 Rue de l'École de Médecine, 75006 Paris, France

Monday - Friday: 8 AM - 7:30 PM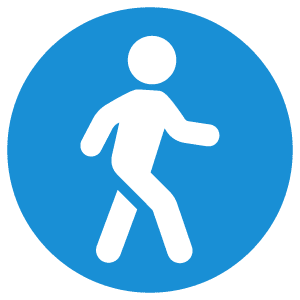 Luxembourg Gardens
Your 5-minute walk to Luxembourg Gardens may seem like an eternity, but it will all be worth it. One of Paris' most breathtaking parks is where you will enjoy your delicious Parisian breakfast. Find a bench overlooking the divine fountains that, on a sunny day, appears to be spraying gold. Start with your pain au chocolat, tear a piece, dip into the hot chocolate and taste heaven in your mouth.

26 Place Edmond Rostand, 75006 Paris, France

24/7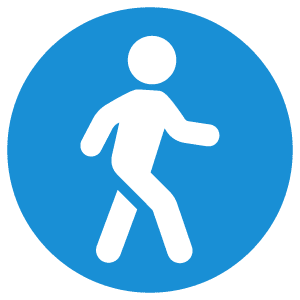 5 minute walk + 3 minute metro
The Catacombs
Walk five minutes back to the line 4 at Odéon and exit at Denfert-Rochereau. This neighborhood was once called Place d'Enfer (Place of Hell) and coincidentally was later renamed after General Denfert-Rochereau (pronounced almost exactly the same as enfer) who fought in the Franco-Prussian War.
The infamous catacombs are here. This maze of skulls will leave an impression on you for the rest of your life. You will never see six million bones stacked up with such creativity and intricacy again and will exit with the profound understanding that the French see anything as a potential for creativity, even death itself.
A ticket is required to enter the Catacombs, so be sure to purchase in advance. If you want a guided tour, check out our Skip the Line Catacombs Tour.

1 Avenue du Colonel Henri Rol-Tanguy, 75014 Paris, France

Tuesday - Sunday: 10 AM - 8:30 PM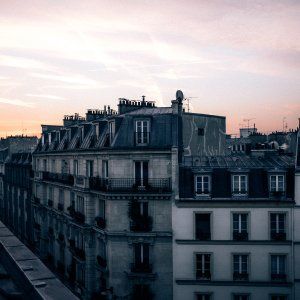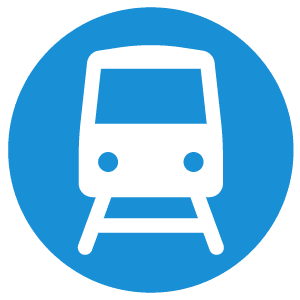 Le Marais
Make your way back to the metro line 4, where you exit at Cité. Here, your eyes will feast on the majestic Notre Dame to your right and as you cross the bridge, the illustrious Hotel de Ville.  The beauty of Paris is never better than when you're just walking through the city and photo opportunities are plentiful. Once you cross rue de Rivoli, you're in Le Marais. The food is devastatingly good here and choices of restaurants will be limitless.  Rue de Temple offers restaurants for all budgets. You can even buy a roasted chicken and take it to the park with une tradition (the crunchy kind of baguette).

Le Marais, Paris, France

24/7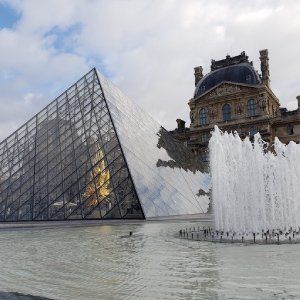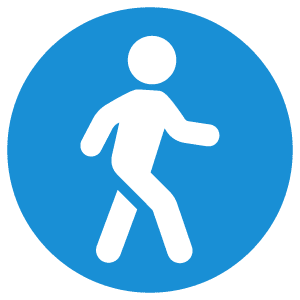 The Louvre
A ten-minute walk or two metro stops later (from line 1, exit at Palais Royal - Musée du Louvre), and you have found the largest museum in the world. These works of art will inspire a range of emotions. Mona Lisa. Venus de Milo. The colors. The depth. These images were made by hand through hard work. Some paintings took years, others decades. Many were captured through war. Wander through the rooms full of art, or go on a guided tour to get a deeper appreciation of the history behind this museum. If you want to just see the highlights, check out the top ten things to see at the Louvre.

Rue de Rivoli, 75001 Paris, France

Mon, Thurs, Sat & Sun: 9 AM - 6 PM, Wed & Fri: 9 AM - 10 PM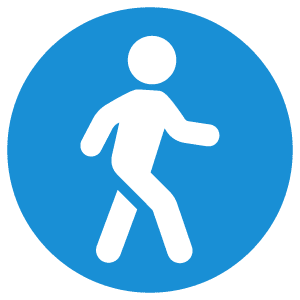 Tuileries Garden
Next door to the Louvre is the celestial Tuileries Garden, where you can find a chair, relax your mind and make a reservation for one of the delectable restaurants only five minutes away.  Your smartphone can offer you many choices but don't worry, we've compiled a short list for you based on budget, taste and time.

Place de la Concorde, 75001 Paris, France

7 AM - 9 PM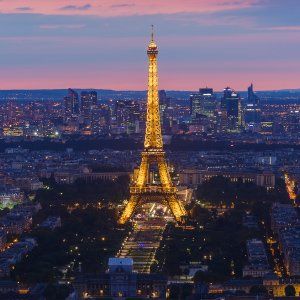 Eiffel Tower
After a satisfying meal, your day in Paris ends at the most iconic symbol of Paris. At night, the Eiffel Tower resembles a towering bottle of champagne. Bring a bottle of the bubbly with you and enjoy the magnificence of the tower from Champ de Mars. If you want to see a panoramic view of the City of Lights, check out our Eiffel Tower Night Tour. After a fulfilling day, you can now say you've conquered Paris.

2 Allée Adrienne Lecouvreur, 75007 Paris, France


24/7
I Want More Paris!
Still not sure what to do in Paris? Let us guide you on one of our Paris tours.
Parlez-Vous Francais? Learn some of the most important French phrases before your trip to Paris.