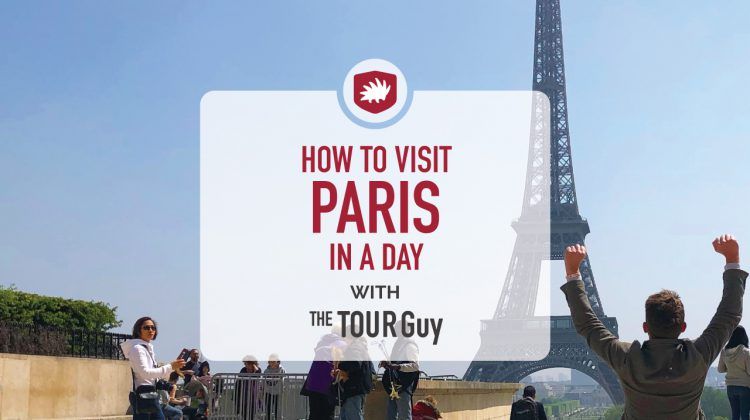 Many consider Paris to be the most beautiful city in the world. It has a long history of amazing art and delicious food. It is one of the most visited locations on Earth, with tens of millions of visitors each year. This suggested Paris in a Day itinerary starts at 8:45 a.m. and ends at 8:45 p.m. There's a lot to see and do in the City of Light, so it's going to be a packed day. If you want to see Paris at a more leisurely pace, we've also suggested some areas that you can cut.
---
Traveling to Paris?
We offer an array of Paris tours which feature some of the city's most famous landmarks including the Louvre and day trips to the Champagne Region or Normandy. Only have one day and want someone to arrange the details for you? That's why we have our Paris in a Day Tour.
Watch Our Paris in a Day Video:
Paris in a Day Itinerary
---
France borders eight countries including Germany, Italy, Spain, Switzerland, Belgium, and England (by sea). You can take a short flight or train from any country in Europe to Paris within hours. The two major airports are Orly (in the South) and Charles de Gaulle (in the North). Paris has one of the most comprehensive transportation systems on the planet, which is why the French feel so confident walking everywhere.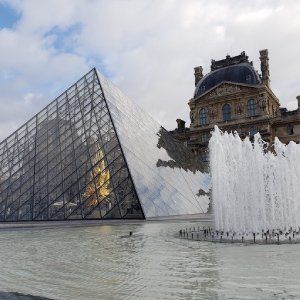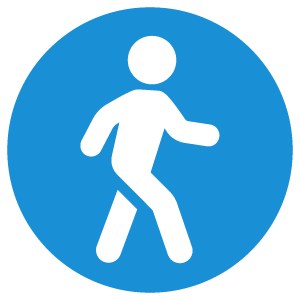 15 minute metro or 25 minute walk
The Louvre
Arrival: 8:45 AM
The Louvre is open daily from 9:00 a.m. to 6:00 p.m. and closed on Tuesdays. On Wednesdays and Fridays it's open until 9:45 p.m. during certain seasons. Many say it's best to visit the Louvre in the morning when there will be fewer people inside. It's a massive museum, so you won't be able to see everything in one day. If you're in Paris only for the weekend, you probably want to limit your visit to about two to three hours. This will give you enough time to visit the Louvre's main attractions like the Mona Lisa, Nike, Liberty Leading the People, and the Coronation of Napoleon paintings. One of the best ways to see these highlights while also avoiding the lines is with a group tour, like our Insightful Louvre Tour with Mona Lisa and Venus de Milo.
Rue de Rivoli, 75001 Paris, France
Mon, Thurs, Sat & Sun: 9 AM – 6 PM, Wed & Fri: 9 AM – 10 PM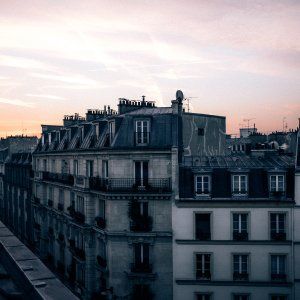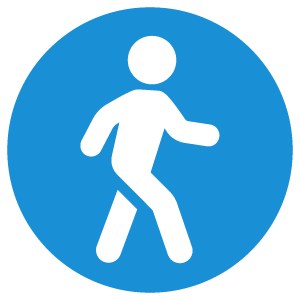 Le Marais
Arrival: 12:15 PM
Le Marais is only a 25-minute walk from the Louvre or a 15-minute metro ride. You can hop on line 1 from the Louvre and take it to Hôtel de Ville. It is one of the best neighborhoods to stay for first-time visitors to Paris as well as those who have already visited multiple times. You can check out our guide on where to stay in Paris for more suggestions. Le Marais is full of delicious food and amazing shopping—mostly independent boutiques—and is also home to Paris's Jewish and gay quarters, so there's plenty to do and see. French meals tend to last a while, so we recommend something fast for your lunch: falafel. It may not sound very Parisian, but it's one of the city's favorite street foods.
Le Marais, Paris, France
24/7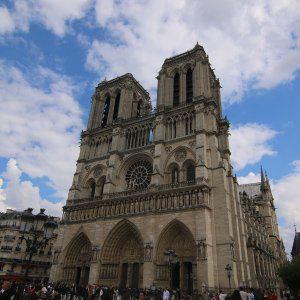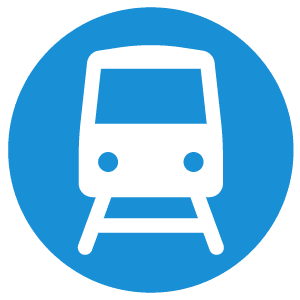 Notre Dame
Arrival: 1:30 PM
Your next stop is Île de la Cité, just a 15 minute walk from Le Marais. It is the birthplace of Paris and has been a part of the city for over 2,000 years. Notre Dame is located here and it is easily the most famous church in France. The damage caused by a tragic fire in April 2019 means that visitors cannot go inside, but its stunning French Gothic architecture can still be appreciated from the outside. There are also a number of other famous Parisian spots nearby. Check out Shakespeare and Company, an English bookstore across the street frequented by famous authors like Ernest Hemingway. You can also enjoy a view of the Seine river from the oldest standing bridge in Paris, Pont Neuf. Finally, check out Hôtel de Ville on your way to the metro. It's Paris's main city hall and the architecture is amazing.
26 Parvis Notre-Dame – Pl. Jean-Paul II, 75004 Paris, France
Temporarily Closed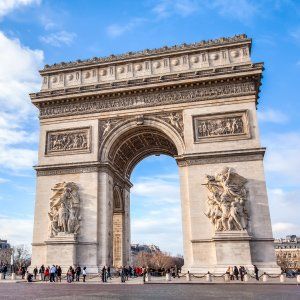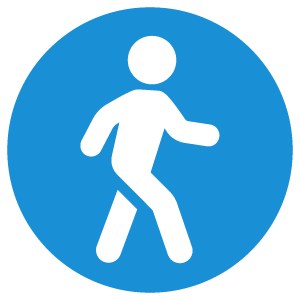 Arc de Triomphe
Arrival: 2:30 PM
If you're a dedicated traveler, you can use this time to see the Arc de Triomphe at the Champs-Élysées. From Notre Dame, it will take you 25 minutes by metro. Hop on line 1 from Hôtel de Ville and it will take you straight there. It's a famous Parisian monument on an avenue known for its luxury shopping, but this might be a bit ambitious for a one day itinerary. If you want to savor your day in the Parisian way, take a break and have a coffee near Notre Dame before going on to your next stop. Most French coffee is espresso, so if you're wondering how to order, you can check out our guide on how to order coffee in Paris.
Place Charles de Gaulle, 75008 Paris, France
10 AM – 11 PM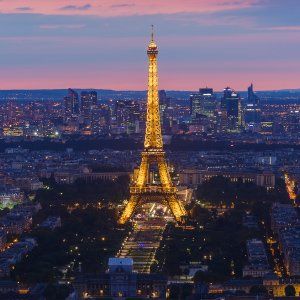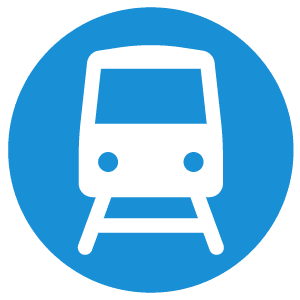 Eiffel Tower
Arrival: 4 PM
Your next stop is the Eiffel Tower. From the Arc de Triomphe, it's a ten-minute ride on metro line 6 to Trocadéro or a 25-minute walk. If you stayed at Notre Dame you can take line 1 from Hôtel de Ville to Franklin D. Roosevelt and switch to line 9, which will take you to Trocadéro. The Eiffel Tower is one of the world's most famous monuments for a reason. It's breathtaking from both up close and afar. Trocadéro offers one of the best views from a beautiful platform about a half mile away. From there you can walk across Pont d'Iéna to see it up close. And, while it may seem obvious that the Eiffel Tower lights up at night, did you know that every evening the Eiffel Tower twinkles for five minutes every hour on the hour? It's a magical sight. If you want to go up the tower, we definitely recommend buying tickets in advance or joining a tour. If you want a beautiful nighttime view of the Eiffel Tower and Paris, as well as skip the line tickets, consider joining our Eiffel Tower Night Tour and River Cruise to really experience the romance of Paris.
Champ de Mars, 5 Avenue Anatole France, 75007 Paris, France
9:30 AM – 11:45 PM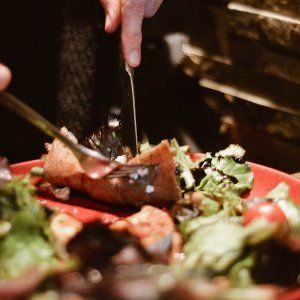 Le Marais
Arrival 5:45 PM
Your final stop of the day is a delicious dinner back in Le Marais. You can get there on bus #69. It will take about 40 minutes, but the route is beautiful and goes back past all your new favorite sights: the Seine, the Louvre, and Notre Dame. Parisians tend to eat late and many places don't start serving dinner until around 7:00 p.m., so you have plenty of time to grab a glass of amazing French wine. There are so many delicious options for dinner and drinks that it may be hard to choose. We recommend a food tour to make sure you get a taste of the best authentic French food in the neighborhood. Our Le Marais Food Tour is a great way to spend three hours trying mouthwatering classics like crêpes, crème brûlée, and French cheeses. There's no better way to finish your day in Paris.
Le Marais, Paris, France
24/7
I Want More Paris!
Still not sure what to do in Paris? Let us guide you on one of our Paris tours.
Parlez-Vous Francais? Learn some of the most important French phrases before your trip to Paris.