So you've been planning your trip to Paris for months. You've booked your tours of the Louvre, Paris Catacombs and the Palace of Versailles. You've already put in the time looking up the best restaurants and your hotels are booked. What about picking up some helpful French phrases before you arrive? Not to worry, we've put together a list of the best French phrases to help make your trip a little less stressful and a lot more fun.
---
Hey, we sell tours too!

While the information in this blog is free, we also sell tours at very reasonable prices. Ranging from an Evening Eiffel Tower Tour with Seine River Cruise to Paris day trips to Normandy, we have you covered. Let us handle all the nitty gritty details of booking your skip the line tickets, transportation and navigation. While in Paris, check out all Paris tours.
1. Bonjour (Hello)
Pronunciation: bahn-joor
This might seem obvious – even those who don't speak hardly any French most likely know that Bonjour means "Hello." But what most non-French speakers don't know is how important saying bonjour actually is. Most French people will take offense if you approach them without saying bonjour first.
For example, if you need to ask for directions, it is not enough to say "Excuse me, do you know….". A native French speaker will find this rude! Instead, make sure to say "Bonjour, excuse me, do you know…". It is a small touch that makes a huge difference. It's also important to say bonjour whenever you walk into any shop or restaurant. If you have time to only learn one French word before your trip, makes sure it's this one.
2. L'addition, s'il vous plaît (Check, please)
Pronunciation: Lih-ah-dih-see-ohn, sih-voo-play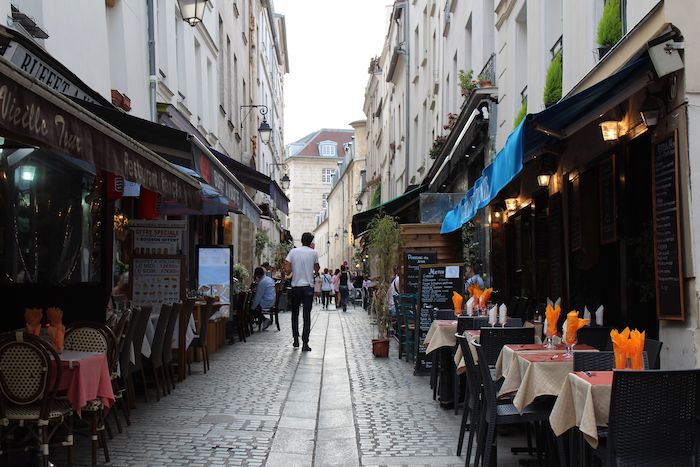 You might imagine France as a place where you can sit at a café and eat, drink and chat for hours on end. Well, you pretty much can! In France, a waiter will most likely not bring the check to your table at the end of your meal – you can sit at your table for hours until the restaurant closes, and waiters won't try to push you out or throw dirty looks your way. With this in mind, it's important to learn the words l'addition, s'il vous plaît, which means "check, please", for when you actually do want to pay and head out. Otherwise, you could be waiting at your table for a while.
3. Où est…? (Where is…?)
Pronunciation: Oo-eh
These two simple words will help you out most with directions. Où est means "Where is" in French, and you can combine this phrase with many words while traveling, such as Où est le métro? to ask where the nearest metro station is located.
Our Best Versailles and Paris Louvre Tours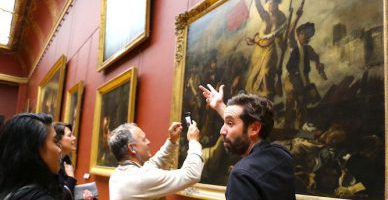 Top-Rated Tour
Royal Louvre Palace Tour with Mona Lisa & Crown Jewels
The Louvre is the largest art museum on Earth and the crowning jewel of Paris, which is why it's on everyone's bucket list. Don't be left out of an incredible opportunity! Join a passionate guide for a tour of the most famous artwork at the Louvre. Skip-the-line admissions included.





See Prices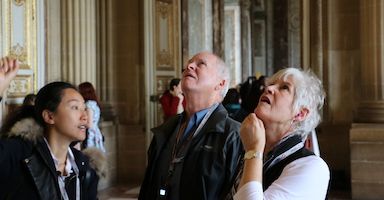 Likely to Sell Out
Skip-the-Line Palace of Versailles and Gardens Tour from Paris
Versailles isn't that difficult to get to by train, but why stress over the logistics? Meet a local guide in central Paris who will purchase your train tickets and ensure you get off at the right stop. Then enjoy a guided tour of the palace and the unforgettable gardens. Skip-the-line admissions included to the palace and gardens.





See Prices
Not ready to book a tour? Check out our comprehensive Paris Guide for more planning resources.
4. Merci beaucoup (Thank you very much)
Pronunciation: Mehr-see boh-koo
No matter where you travel in the world, politeness should always be at the top of your list. Saying merci beaucoup (thank you very much) in appropriate social settings is a small way to show a local that you are enjoying your time in France and that you took the time to learn some French words.
5. Je voudrais… (I would like…)
Pronunciation: Juh voo-dray
(Pronounce the "J" sounds like you would the S in "vision")
Ordering at a French restaurant doesn't have to be hard. If you want to try, just remember the words je voudrais, which will help you order any food or drink off the menu. It's as simple as that! These two words can also be used in other situations, such as at a metro station to purchase train tickets from a vendor.
6. Parlez-vous Anglais? (Do you speak English?)
Pronunciation: Par-lay-voo awn-glay
If you have limited French, odds are you'll have to try speaking with locals in English at some point. To show you've put in a little effort, try starting the conversation with one of the most helpful French phrases: parlez-vous anglais?, before following up in English. In Paris, most people working in restaurants and tourist locations usually speak fluent English. However, this might not always be the case, especially if you travel to a smaller city outside of Paris. This is why it's important to have a few French words up your sleeve just in case.
7. Combien ça Coûte? (How much does that cost?)
Pronunciation: Kohm-bee-ahn sah koot
It's not likely that you'll take a trip to France without stopping somewhere to shop. For those times, remember this phrase to figure out what the cost of your purchase will be. In France, the amount on the price tag is the amount you'll pay, since by law, the tax is included in the posted price (one exception to this might be your hotel room, where a small local tax is sometimes added). Another tip: negotiating prices is not a common practice in France, so if you don't agree with a price, it's best to move along and shop elsewhere.
---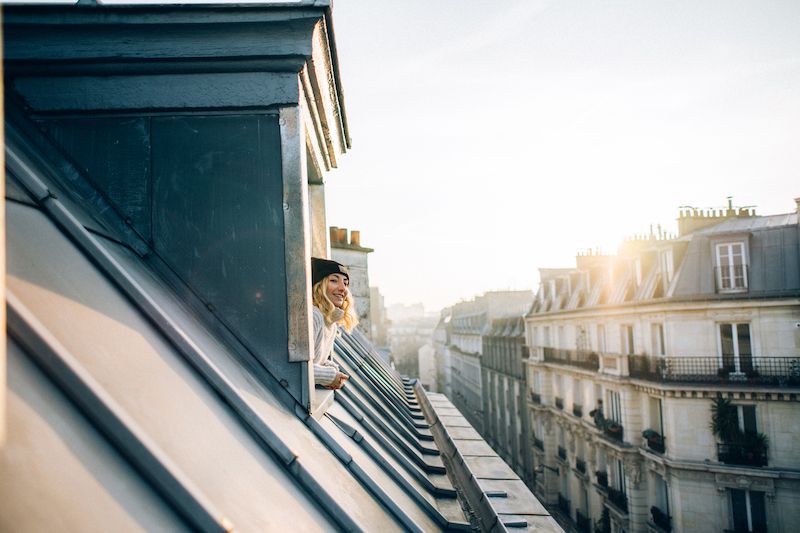 Find the best places to stay
Where to Stay in Paris
With a city as magnificent as Paris, it can be hard to find the perfect hotel at the perfect price. Explore the best hotels and places to stay in these incredible neighborhoods in Paris.
I Want More Paris!
Not sure what to do in Paris? Check out our step-by-step guide about how to do Paris in a Day. If you'd rather let us guide you, check out our Paris tours.
Parlez-Vous Francais? Learn some of the most important French phrases before your trip to Paris.