Whether you're leaving for a romantic getaway or a family adventure, welcoming the new year in Paris is always a good idea. During the holidays, the City of Light offers even more entertaining activities, from fireworks and celebrations in the main squares to city tours and elegant dinners. Read on and note down all of these unmissable experiences that will make your New Year's Eve in Paris unforgettable!
---
Join celebrations in the main squares
If you want to spend your New Year's Eve surrounded by people from all over the world and locals alike, head to one of the main squares. You'll be entertained by an unforgettable firework show! One of the hot spots for these happenings is definitely the Arc de Triomphe. An incredible show of colorful light projection will play from 11 p.m. until 1 a.m. For the first time this year, fireworks will be welcoming the new year at midnight. Rejoice! All public transportation will be free and offering extra rides during New Year's Eve, so skip the car and opt for the metro and buses.
If you're closer to the Eiffel Tower, don't miss the famous midnight light show! For an optimal view, head to Trocadero and see if from there, but make sure to arrive early and secure your spot.
Last but not least, spend the night in Montmartre, the city's artsy center, if you prefer a quieter New Year's Eve but don't want to compromise on the breathtaking view!
Enjoy a traditional New Year's Dinner with a live show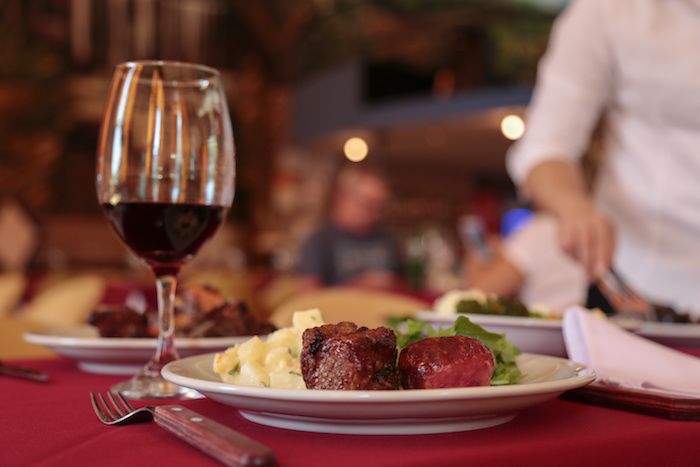 Locals usually spend New Year's in Paris eating a special dinner, to welcome the new year with abundance. One of the most popular cabaret shows in Paris is at La Belle Epoque, that always offer a unique show with a high quality New Year's dinner menu at the fixed price of €250.
Le Ciel de Paris is a great option if you're up for an elegant, upscale dinner with a view over the whole city from the 56th floor of the Montparnasse tower. Such a treat! For a true movie-like experience, waste no time and book your table at Moulin Rouge!
Historically known for its lavish shows, you'll be setting yourself up for a spectacular dinner. Spending New Year's in Paris can get quite pricey, so if you're looking for a delicious French dinner that won't drain your wallet, go for La Petite Chaise. It's one of the historical restaurants that offers traditional cuisine at more affordable prices. With all the things to do on New Year's Eve in Paris, this is undoubtedly the most typical. If you're looking for more recommendations, check out our Complete Paris Eating Guide:
Take the whole family to Disneyland Paris
Spending an enchanting New Year's Eve in Paris with the whole family is possible, just go to Disneyland Paris! The magic of Disney will entertain little ones and adults alike. You can have a traditional dinner in one of the many restaurants inside the resort, attend the incredible firework show held above the Sleeping Beauty's castle and then treat yourself to a night at the Disney hotel! To attend the special New Year's Party with the family, check out the official Disneyland Paris website. Booking ahead is essential to find availability, so hurry up!
Our Best Guided Tours of Paris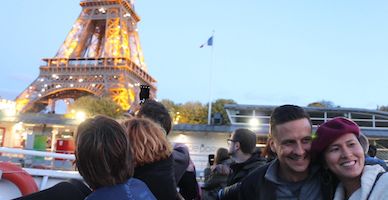 Likely to Sell out
Privileged Access Eiffel Tour with Champagne on the Seine
Sometimes the most amazing moments happen by chance. Other times, they are orchestrated by professionals. Our Eiffel tower tour cruises by the famed monument as it lights up and you drink champagne. After, you'll have tickets to enter the tower and ascend to the 2nd level with an elevator. Admissions included and we'll take care of the details… you simply pay and show up!





See Prices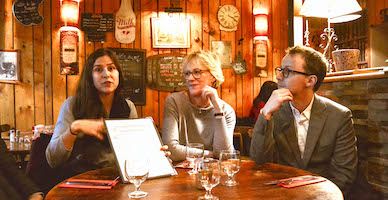 Top Selling
Le Marais Paris Food Tour with Champagne & Local French Food!
Embark on a culinary journey in Le Marais, one of the hippest neighborhoods in Paris. Enjoy a feast of French cheese, street food, boeuf bourguignon and crème brûlée, and more. This three-hour food tour combines the best of Paris' culinary heritage.





See Prices
Dance your feet off in a shiny Parisian club
Nothing screams New Year's Eve as much as spending it dancing at a chic Parisian club. For vintage vibes, head to Le Bus Palladium, in the ancient Paris quartier Saint Georges. You can taste typical dishes, listen to good live music and hit the dance floor for a dance or two! Feeling a little crazy on New Year's Eve? Check out Crazy Horse, a well-known burlesque and cabaret show. If you're looking for a loud, entertaining show and lots of good drinks, it won't disappoint. Les Planches is the perfect place to spend New Year's Eve in Paris with friends. It has different areas for dining, drinking and dancing and it's not too overwhelming with lights and music. For a chic option, go for Club Haussmann, considered by locals the best in town. Keep in mind that in Paris the options are endless when it comes to clubs, so look around and don't hesitate to give them a call and ask about their special offers on New Year's!
Museums open on New Year's Day in Paris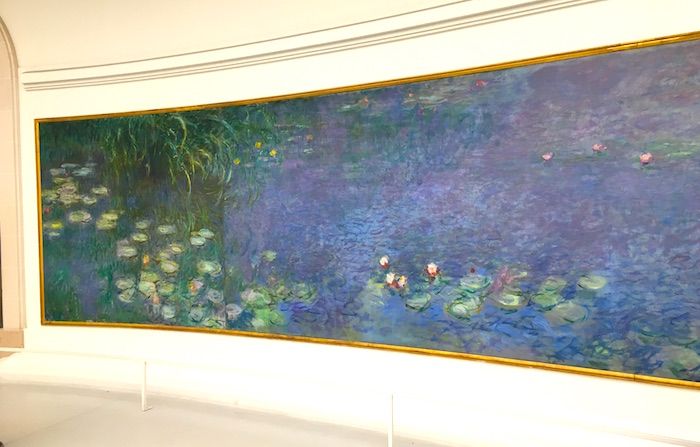 After all the partying and celebrating, you might want to enjoy the cultural side of Paris. Thankfully, many museums will be open on New Year's Day. However, it's best to check beforehand for any changes in opening and closing times. Among the must-see museums, The Centre Pompidou, the Orangerie Museum and Montmartre Museum will be open. If you've already hit the main ones, pay a visit to Quay Branly museum, the Grand Palais and Grévin museum.
---
Hey, we sell tours too!

While the information provided here is free, we also sell tours at reasonable prices. Visiting Paris and looking for the best ways to see the city? While figuring out where to stay in Paris, check out our guided tours! Get to see the highlights of Paris while skipping the lines and crowds. Make the most out of your trip to the City of Light with Parisian experts who would love to tell you all about the exciting history of their beloved city. And while you're there, check out the top things to do during Christmas in Paris!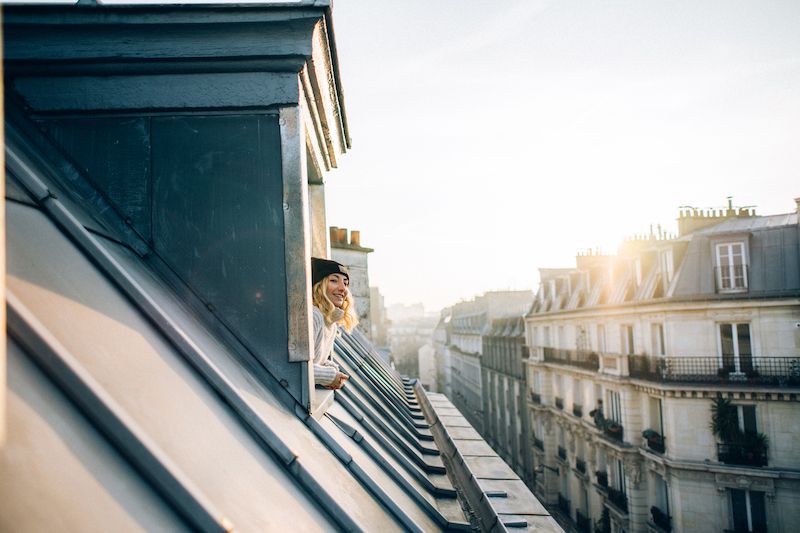 Find the best places to stay
Where to Stay in Paris
With a city as magnificent as Paris, it can be hard to find the perfect hotel at the perfect price. Explore the best hotels and places to stay in these incredible neighborhoods in Paris.
I Want More Paris!
Not sure what to do in Paris? Check out our step-by-step guide about how to do Paris in a Day. If you'd rather let us guide you, check out our Paris tours.
Parlez-Vous Francais? Learn some of the most important French phrases before your trip to Paris.