Whether you're coming for a romantic getaway or a family adventure, welcoming the new year in Paris is always a good idea. During the holidays, the City of Lights offers even more entertaining activities, from fireworks and celebrations in the main squares to city tours and elegant dinners. Read on to discover the unmissable experiences that will make your New Year's Eve in Paris unforgettable!
---
Pro Tip: Planning what to do on your trip to Paris? Bookmark this post in your browser so you can easily find it when you're in the city. Check out our guide to Paris for more planning resources, our top Paris tours for a memorable trip, and how to spend a weekend in Paris.
The 8 Best Things to do in Paris for New Year's Eve
So, you've decided it's worth heading to Paris for New Year's Eve. Great choice! Paris is a city that knows how to throw a party and there's something for everyone, no matter your budget.
The most iconic place you can spend New Year's Eve is on the Champs-Elysées where a huge block party with music, lights, and fireworks over the Arc De Triomphe happens. But we also can't skip the view at the Eiffel Tower. Of course, you'll also need to splurge on a dinner that will leave a lasting impression as the best meal of your life.
So, hop into our list of things you can choose to do on New Year's Eve in Paris! We hope you have an amazing time ringing in the new year!
1. Celebrate on the Champs-Elysées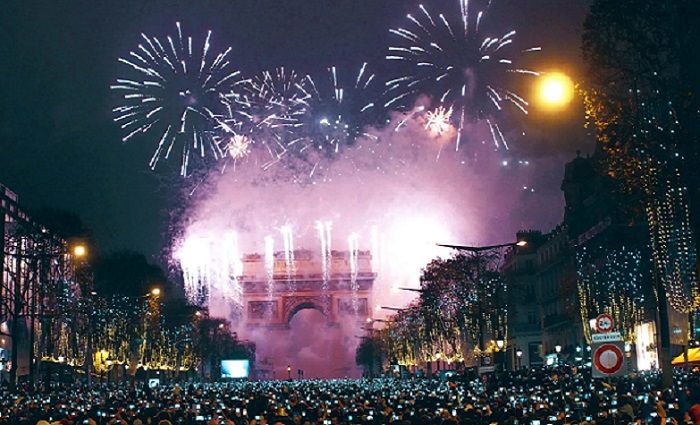 If you want to spend your New Year's Eve surrounded by people from all over the world and locals alike, head to one of the main squares. You'll be entertained by an unforgettable firework show!
One of the hottest spots for these New Year's Even happenings is definitely the Arc de Triomphe and along the Champs-Elysées. An incredible show of colorful light projections and fireworks starts at 10 pm and goes until 1 am, but you'll want to arrive earlier for the live entertainment.
Last but not least, you could opt to spend the evening in Montmartre (the city's artsy center) if you prefer a quieter New Year's Eve but don't want to compromise on the breathtaking view!
Pro Tip: All public transportation will be free starting at 5 pm on New Year's Eve, so skip the car and opt for the metro and buses. Those free rides will last until midday on January 1, and many metro lines and RER lines will run throughout the night.
2. Splurge on a Fancy Parisian Dinner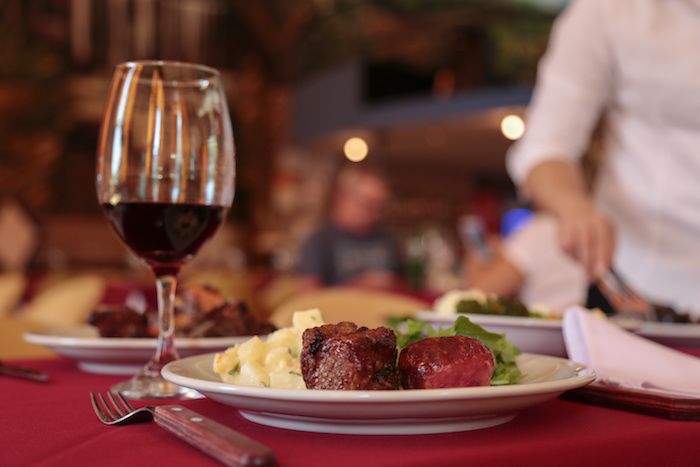 Locals usually spend New Year's in Paris eating a special dinner, to welcome the new year with abundance. Le Ciel de Paris is a great option if you're up for an elegant, upscale dinner with a view over the whole city from the 56th floor of the Montparnasse tower. Expect to pay $450 per person for their NYE dinner.
For a more affordable but historic New Year's Eve dinner, head to the oldest restaurant in Paris: La Petite Chaise. You'll have tasty, traditional cuisine in a restaurant that was founded in 1680!
If you'd rather be pampered by top chefs at some lavish dining locations, while being guided by a chef or sommelier, then you can't miss the Super Expensive Food Tour in Paris. It's the ultimate way to spend a romantic night together and eat incredible food.
3. Head to the Eiffel Tower Summit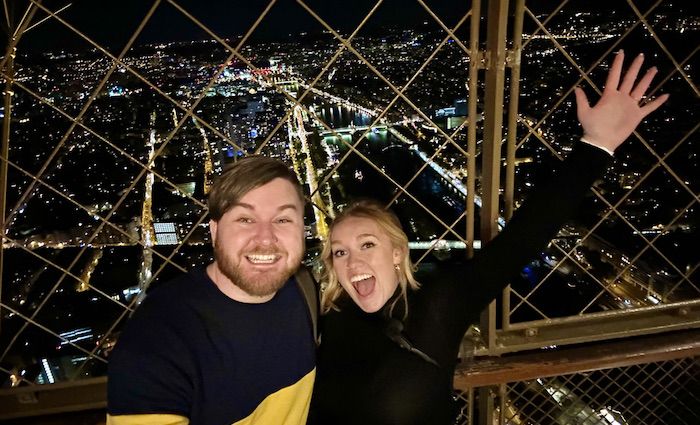 As iconic as the Arc de Triomphe is for New Year's Eve, you might love spending your night near the Eiffel Tower. After all, it's Paris' most beautiful icon that glitters its way into the hearts of millions of visitors each year.
You can head to the Trocadéro for a view from across the river. But a better option is to book a Seine River cruise with some great music and free champagne, and a guided tour of the Eiffel Tower with elevator access to the second floor.
Want to elevate your night even more? Then book a Seine River cruise with skip-the-line tickets to the Eiffel Tower summit. Bring your warmest jacket and hat, and take in the City of Lights from the best view around.
4. Experience a Parisian Tradition: the Cabaret Show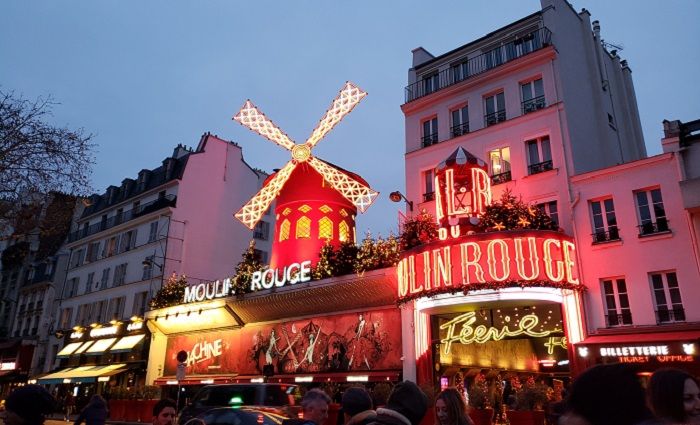 Cabaret and Paris are almost synonymous. These fun and flirty shows are a popular thing to do in Paris any time of the year, but seeing a cabaret show on New Year's Eve could be just what you need.
Check out Crazy Horse, a well-known burlesque and cabaret show. It's not for the faint of heart though—expect a loud, entertaining show and lots of good drinks. It won't disappoint if that's how you roll.
Another local favorite cabaret show in Paris for New Year's Eve is at Paradis Latin. Located in the Latin Quarter, this cabaret show is a high-energy performance with classic choreography and modern dance too.
And of course, we'd be remiss if we didn't mention the most famous dinner and burlesque show: Moulin Rouge. Head over to Montmartre for a New Year's Eve night you won't forget. You can opt for tickets to the show or dinner and a show at this iconic location—just be sure to book early!
Our Best Guided Tours of Paris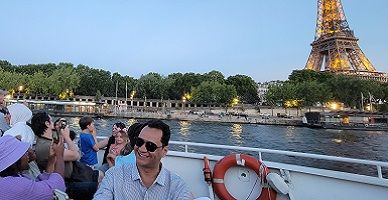 Likely to Sell out
Privileged Access Eiffel Tower Night Tour With Seine River Cruise
Sometimes the most amazing moments happen by chance. Other times, they are orchestrated by professionals. Our Eiffel Tower tour takes you on a cruise down the Seine River for incredible views of Notre-Dame and the Eiffel Tower. Champagne included, of course. Then you'll be guided to the Eiffel Tower, skip the long lines, and head up the elevator to the second floor for a night to remember.





See Prices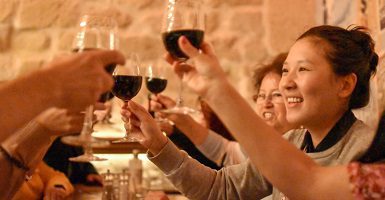 Top Selling
Ultimate Taste of Paris Food Tour in Le Marais
Embark on a culinary journey in Le Marais—one of the hippest neighborhoods in Paris. Most food tours in Paris offer cheese and wine, but we include a full, sit-down meal! Enjoy a feast of French cheeses, oysters, street food, boeuf bourguignon, crème brûlée, and more. This 3-hour food tour combines the best of Paris' culinary heritage and you won't find a better deal out there!





See Prices
Not ready to book a tour? Check out Paris Guide for more resources.
5. Enjoy a Themed Party with Like-Minded Partygoers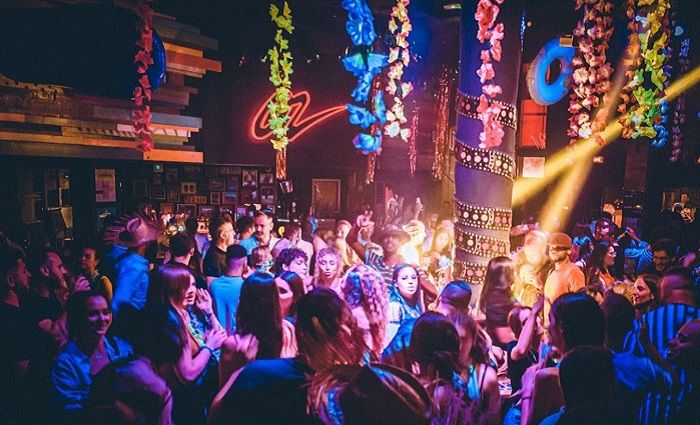 Obsessed with the roaring 20s? Can't dance if it's not disco music? Love shaking your body to Latin rhythms? Whatever genre you prefer, you're sure to find a party organized to welcome 2023 in style, and possibly in a fun disguise.
For example, Café Oz located at Denfert-Rochereau, will host a New Year's Eve Chicago in the 30s party, where you're expected to dress in glitter and boa feathers. The entrance fee is €20 and it includes a drink. Reservation is advised.
A more upscale soirée is being organised at the Pavillon Wagram, with a view of the Arc de Triomphe. The "Eyes Wide Shut" evening, where masks are encouraged, starts at €49 per person with some drinks included and a bubbly open bar at midnight.
6. Take the Whole Family to Disneyland Paris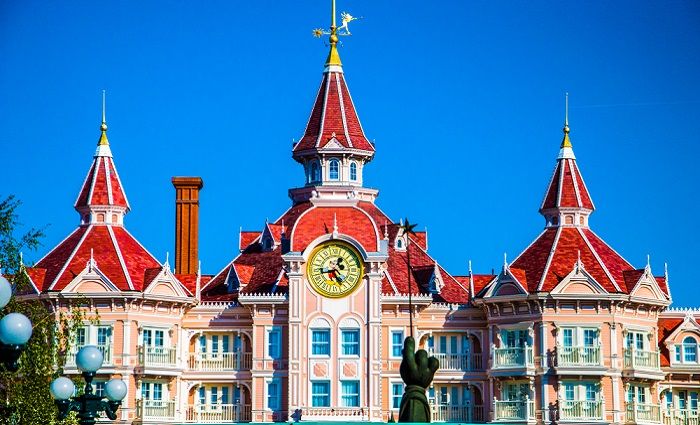 Are you a Disney fanatic? Then you might want to spend an enchanting New Year's Eve at Disneyland Paris! The magic of Disney will entertain little ones and adults alike.
You can have a traditional dinner in one of the many restaurants inside the resort, attend the incredible firework show held above Sleeping Beauty's castle, then treat yourself to a night at a Disney hotel: Disney's Newport Bay Club, Disney's Hotel New York – The Art of Marvel, or Relais Spa Chessy Val d'Europe.
To attend the special New Year's Party with the family, check out the official Disneyland Paris website. Booking ahead is essential to find availability, so don't wait!
7. Get Your Dance on at a Nightclub in Paris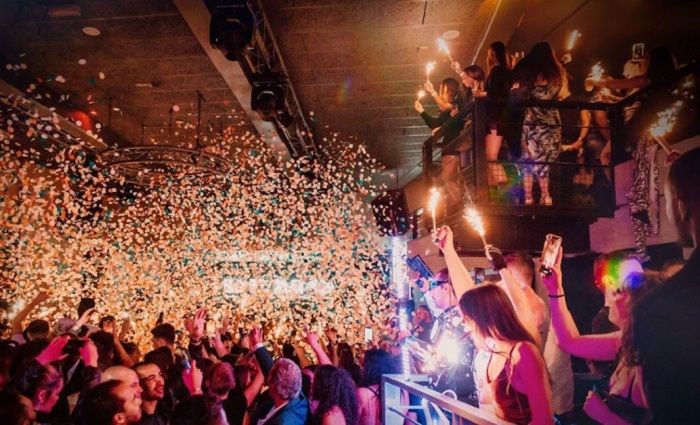 Nothing screams New Year's Eve as much as spending it dancing at a chic Parisian club. Here are a few of our favorite places to hit the dance floor.
Les Planches is the perfect place for younger people to spend New Year's Eve in Paris with friends. It has different areas for dining, drinking, and dancing, and it's not too overwhelming with lights and music.
We also recommend Palais Maillot Paris, which isn't too far from the Arc de Triomphe. They have a large space plus a cool terrace to hang out at, and the music is always on point.
For a chic option, go for Club Haussmann, considered by locals the best in town. And finally, if you're into the fashion scene in Paris, then head over to the small but chic La Casbah restaurant and nightclub where you'll rub shoulders with other fashion lovers.
Keep in mind that in Paris the options are endless when it comes to clubs, so look around and don't hesitate to give them a call and ask about their special offers on New Year's!
8. Spend New Year's Day at a World-Class Museum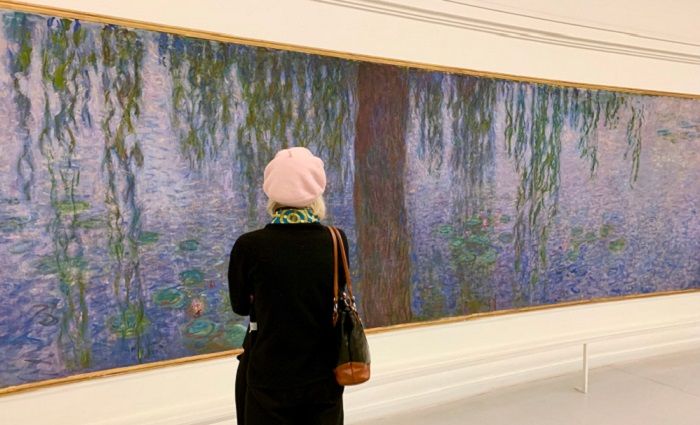 After all the partying and celebrating, you might want to enjoy the cultural side of Paris. After all, you are in Paris where you can explore dozens of museums beyond just the Louvre.
Thankfully, many museums will be open on New Year's Day, though they often close early on New Year's Eve if you wanted to see them before you start your night. Here are the other must-see museums we recommend (and will be open): Musée d'Orsay, The Centre Pompidou, Musée de l'Orangerie, and Montmartre Museum.
If you've already hit the main ones, pay a visit to Musée du quai Branly and Grévin Museum. The Musée Rodin is also definitely worth a visit, but you'll need to see it on New Year's Eve (early in the day!) or after New Year's Day.
Not ready to book a tour? Find out if Paris tours are worth it.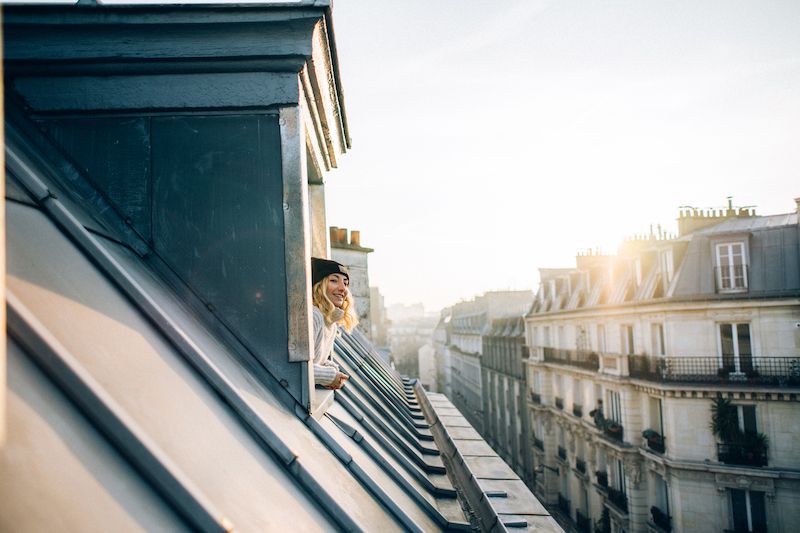 Find the best places to stay
Where To Stay in Paris
With a city as magnificent as Paris, it can be hard to find the perfect hotel at the perfect price. Explore the best hotels and places to stay in these incredible neighborhoods in Paris.