Wondering where to get a great meal in New York City but overwhelmed by the options? That's where we come in! Read on for our list of the best restaurants in New York City whether you're in Midtown or Brooklyn.
---
The 20 Best Places to Eat in NYC
The New York City restaurant scene changes on a daily basis. There are some mainstays that have survived for decades, and there are also many new kids on the block that are impossible to ignore. From iconic institutions and resurrected oldies to new takeout taco joints, here are the 20 best restaurants in New York City in no particular order.
The River Cafe
$$$$ | Michelin Starred | Jackets Required
The River Cafe is one of the only restaurants in New York City that still has a dress code. Even Mark Zuckerberg couldn't get away with a hoodie and jeans at this Michelin-starred Brooklyn institution. While the food is always delicious and the wine menu is top notch, it's the atmosphere that makes it truly special.
With the tree-lined walk to the front door and a dining room that seems to float atop the East River, this is one of those restaurants you'll never want to leave. It's easily one of the best restaurants in New York City.
Address: 1 Water Street, Brooklyn, NY
Shun Lee West
$$$ | Chinese | Traditional Dishes
Shun Lee has been a staple of the Lincoln Center dining scene for decades. Whether you're stopping by for a pre-show meal or craving a bit of Moo Shu pork, this high-end Chinese restaurant always delivers. You can expect very attentive service and authentic cuisine that is rich in sauce and taste.
Come for the Beijing duck; stay for the glossy decor. Don't miss this best restaurant in NYC.
Address: 43 W 65th Street, New York, NY
Taqueria Ramirez
$ | Tacos | Limited Seating
You can get a taco on almost any street corner in New York, so when people actually stand in line for them, it means something important. Eat here. Since opening in Greenpoint in 2021, Taqueria Ramirez has had a seemingly never-ending queue of customers lining up for their juicy, savory taco meat cooked in a comal choricero.
With only a few stools for seating, diners should expect to take their food on the go, but at just $4-$6 a pop, this might just be the best deal in town.
Address: 94 Franklin Street, Brooklyn, NY
L'Artusi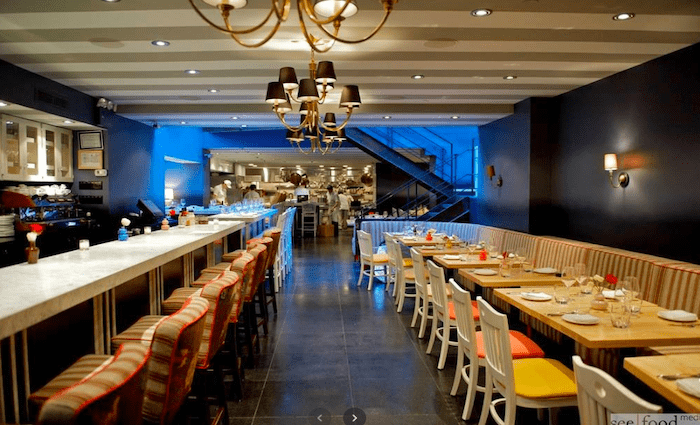 $$$ | Italian | Romantic

L'Artusi is a place best saved for a special occasion. Given the steep prices and the near impossibility of scoring a reservation, it's difficult to imagine braving this restaurant for any other reason. But if you are able to get a table during prime dining hours, there are few better places in Manhattan for Italian (the orecchiette in particular), and none as romantic.
This is one of the best restaurants in New York City for the perfect date night out—if planned in advance!
Address: 228 West 10th Street, New York, NY
Gramercy Tavern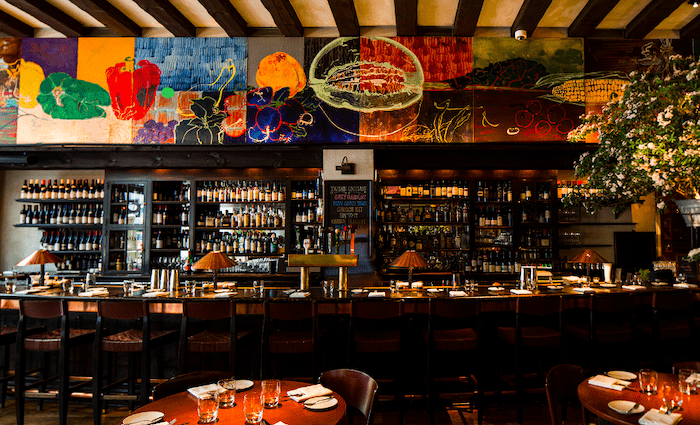 $$$$ | New American | Fixed Price Menu
Gramercy Tavern is the jewel in celebrity Chef Danny Meyer's crown. This eatery is focused on excellent hospitality and rustic yet upscale comfort food like mushrooms pot pie and duck meatloaf.
A consistently delicious eatery in a historic building, this restaurant is a warm, feel-good place great for date nights or large gatherings. Choose the tavern for a more casual, à la carte selection, or the dining room for the upscale tasting menu from this best restaurant in New York City.
Address: 42 East 20th Street, New York, NY
Il Cantinori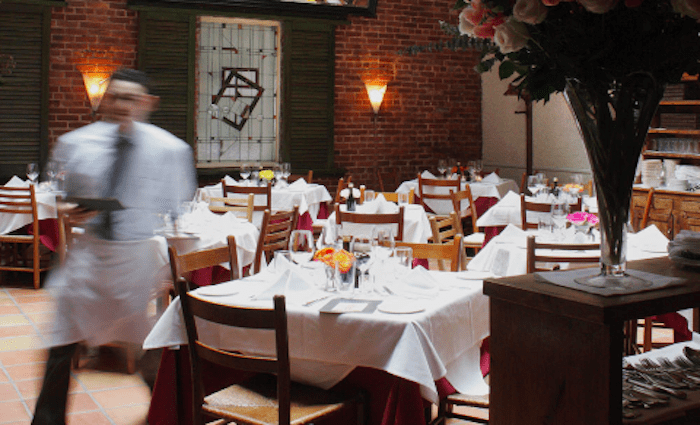 $$$$ | Italian | Intimate
Il Cantinori is one of those tiny neighborhood joints that draws a big name crowd. In fact, this restaurant may sound familiar to fans of Sex and the City (Carrie's 35th birthday, anyone?), and diners are pretty much guaranteed to rub elbows with a person of note at this Greenwich Village eatery.
While the dinner menu and wine selection is always on point, it's the tiramisu that really hits the spot. That's just part of why it's a favorite place to eat in New York City.
Address: 32 East 10th Street, New York, NY
Nom Wah Tea Parlor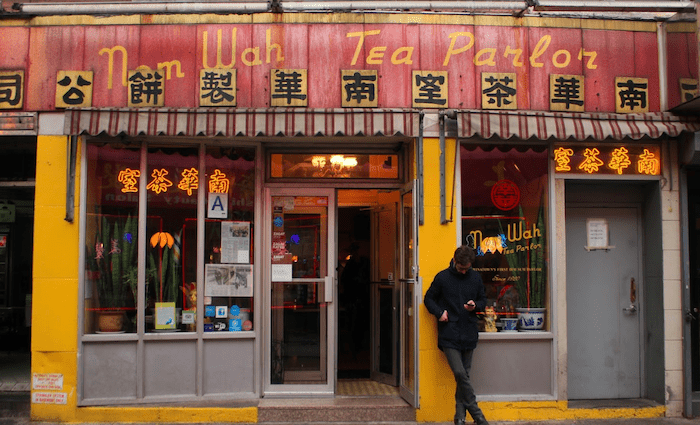 $ | Dim Sum | Cash or American Express Only
You can't talk about classic New York City restaurants without mentioning Nom Wah Tea Parlor. A Chinatown staple since the 1920's, Nom Wah serves up affordable and delicious dim sum from their no-frills storefront on Doyers street. While there is usually a line to get into this NYC favorite, the queue moves quickly and is well worth the wait. Be sure to pair your dumplings with a pot of the signature black tea.
Address: 13 Doyers Street, New York, NY
Per Se
$$$$ | French | Beautiful Views
With sweeping views of Central Park and three Michelin stars, it's easy to see why Per Se generates so much buzz. Housed in the Deutsche Bank Center at Columbus Circle, this high-end restaurant is the height of New York City contemporary fine dining.
Two tasting menus are offered daily, one for meat eaters, the other for vegetarians. Marvel as you make your way through nine courses where not a single ingredient is used twice!
Address: 10 Columbus Circle, New York, NY
JG Melon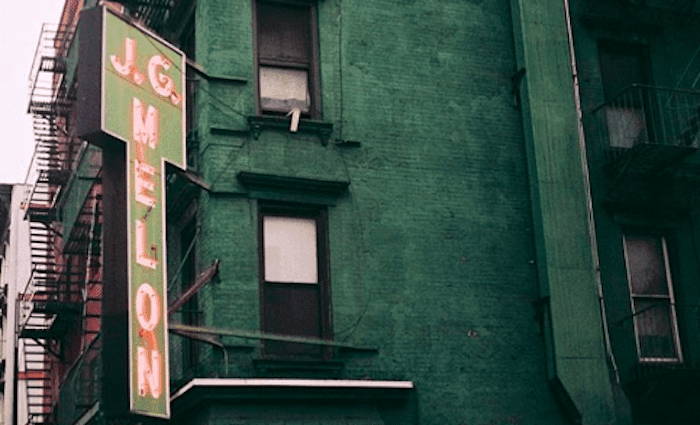 $$ | Delicious Burgers | Cash Only

JG Melon, or "Melon's" as it's often called, has a very simple menu that probably hasn't changed since the 1970s. They serve burgers, sandwiches, and steak (you could get a salad, but then what's the point of going to Melon's?), plus a few simple sides. Still, there's a reason this Upper East Side eatery has been around for so long. With its old-school atmosphere and one of the best burgers in the city, Melon's is a treat any day of the week.
Address: 1291 Third Avenue, New York, NY
Le Bernardin
$$$$ | Seafood | 3 Michelin Stars
Le Bernardin is consistently ranked one of New York City's best restaurants, which is saying something, since it's been in business since the 1970s. With a focus on seafood and decor to die for, this is a restaurant experience unto itself.
Open for lunch and dinner, Le Bernardin offers a Chef's tasting menu, a vegetarian tasting menu, and a prix-fixe dinner or lunch menu daily. For fans of seafood, this legendary spot is an absolute must!
Address: 155 W 51st Street, New York, NY
Contento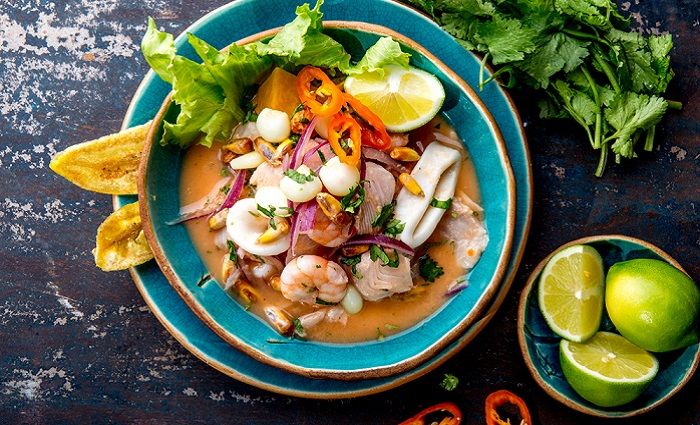 $$ | Peruvian | Fully Handicap Accessible | Top-Notch Wine Menu
Contento was created to serve elegant Peruvian fare while being accessible to everyone. With a layout designed specifically with physical accessibility in mind, Contento is a thoughtful dining experience that is a rarity for New York.
Two of the owners use wheelchairs themselves, including sommelier Yannick Benjamin, who has put together an eclectic and illuminating wine list that will satisfy any oenophile.
Address: 88 East 111th Street, New York, NY
La Grenouille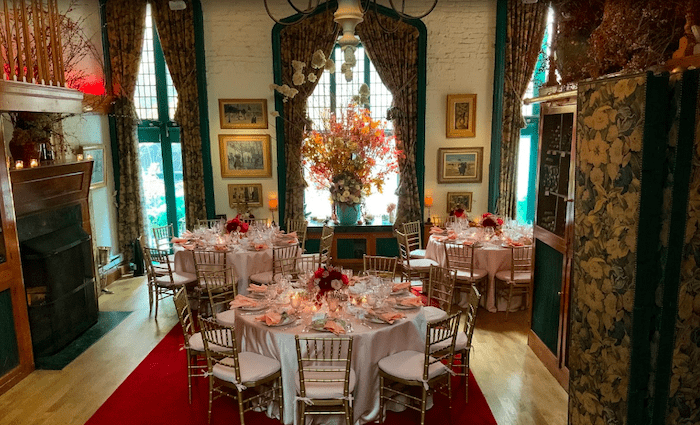 $$$$ | French | Old-School
La Grenouille feels like old New York, and it's not far from the Rockefeller Center. From the vases overflowing with fresh flowers to the plush red booths, this long-standing restaurant still maintains an old-time glamor.
While it's hard to go wrong with any menu choice, the Dover Sole and a soufflé make for an unbeatable dining experience. If you stay late on a weekend evening, you might just be treated to some impromptu jazz.
Address: 3 East 52nd Street, New York, NY
Dhamaka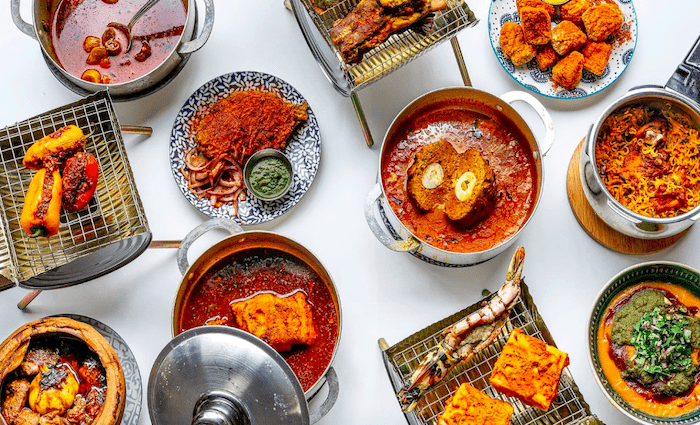 $$ | Indian | Trendy
If you're looking for chicken tikka masala or the other usual dishes you'll find at your neighborhood Indian restaurant, Dhamaka is not for you. But if you are looking to expand your horizons and savor unique, delicious Indian cuisine unlike anything else you'll find within the five boroughs, then run, don't walk to this Lower East Side hotspot.
While guests are welcome to have their own dishes, Dhamaka is at its best when treated like a shared experience. Order a few of everything and share with the whole table.
Address: 119 Delancey Street, New York, NY
Peter Luger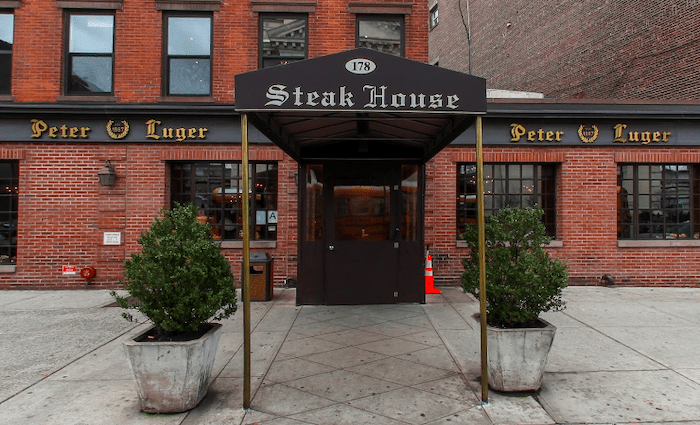 $$$$ | Steak | Cash Only
The steak is so good at Peter Luger that the service can be bad (or, at least, a bit neglectful), which is somehow also part of this place's charm. Be sure to stop here if you're in Brooklyn. Housed in an old beer house and boasting a vibe that hasn't changed in a century, Peter Luger is part restaurant, part time-travel experience that will satisfy any meat lover.
Address: 178 Broadway, Brooklyn, NY
Momofuku Ko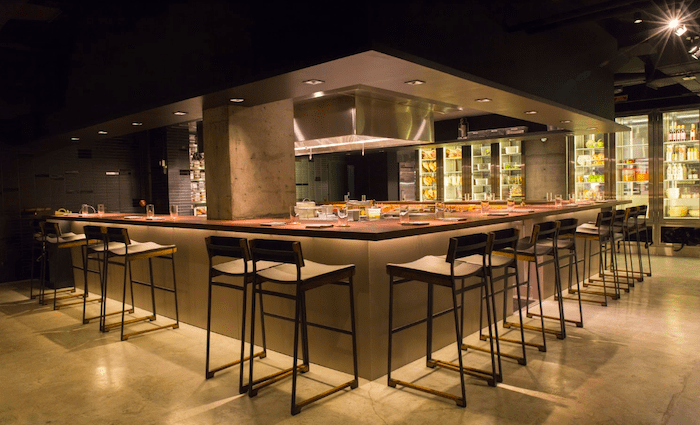 $$$$ | Tasting Menu | Asian Accents
The food at David Chang's Momofuku Ko defies classification. Each night, diners are treated to an 11-course price-fixed tasting menu that can incorporate anything from tamagoyaki with sea urchin to mustard pizza. Whether you revel in culinary oddities or just want a good, filling meal, Momofuku Ko will meet—and likely exceed—your expectations.
Address: 8 Extra Place, New York, NY
Buvette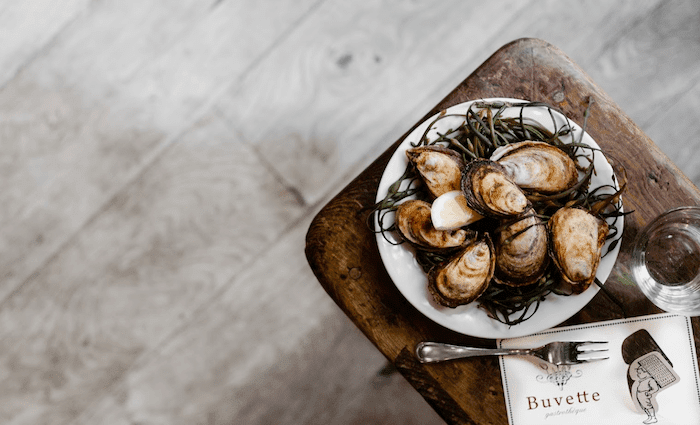 $$ | French | No Reservations | Cozy
Buvette is a pint-sized French restaurant that feels like a slice of Paris in the middle of the West Village. Open for breakfast, lunch, or dinner, this primarily shared-plates spot is an ode to French cooking with a twist. Indulge in the buttermilk waffles at brunch and be sure to give the cheese plate a run at dinner.
Unfortunately, they don't take reservations, so lines can form and the wait can be long. Grab a seat at the bar while you wait and indulge in a delicious glass of pinot noir.
Address: 42 Grove Street, New York, NY
Rao's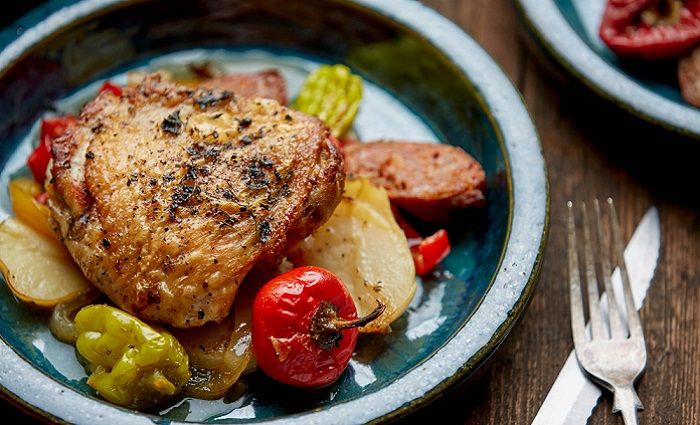 $$$ | Italian | Cash Only
There are bullet holes in the bar and a voicemail message that basically tells you not to bother trying to make a reservation. If you want to dine at Rao's, you probably have to be famous or have an in with the owner, Frank Pellegrino Jr.
If you do happen to snag a coveted table at this Harlem mainstay, you'll be knocked off your feet by the meatballs, the veal, and whatever kind of red or white wine (you don't choose) they decide to serve that day.
Address: 455 East 114th Street, New York, NY
Aquavit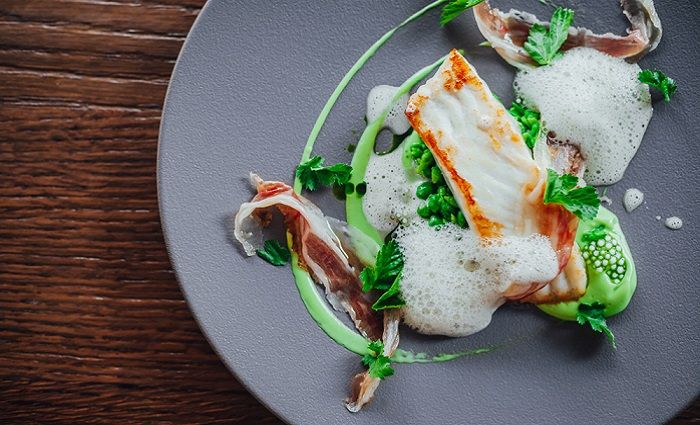 $$$$ | Scandinavian | Fixed-Price Menu
Aquavit embraces the minimalism of Scandinavia from its decor to its menu. The food and the atmosphere at this relatively new midtown eatery is crisp and streamlined, and everything is done to perfection. A tasting menu that blends classics like pork schnitzel and the unexpected, like Foie Gras and Lingonberry, is offered each night.
Address: 65 East 55th Street, New York, NY
Blue Hill
$$$$ | Locally Sourced | American
Blue Hill New York (not to be confused with Blue Hill Stone Barns, the original restaurant and farm in upstate) delivers one of the most unique meals in New York if you're near Washington Square Park.
Attention is paid to every element of every course; it is a place where even the butter is to die for. They take the farm-to-fork mantra seriously, and almost all of the ingredients are drawn from the namesake farm in Tarrytown.
Address: 75 Washington Place, New York, NY
Gage & Tollner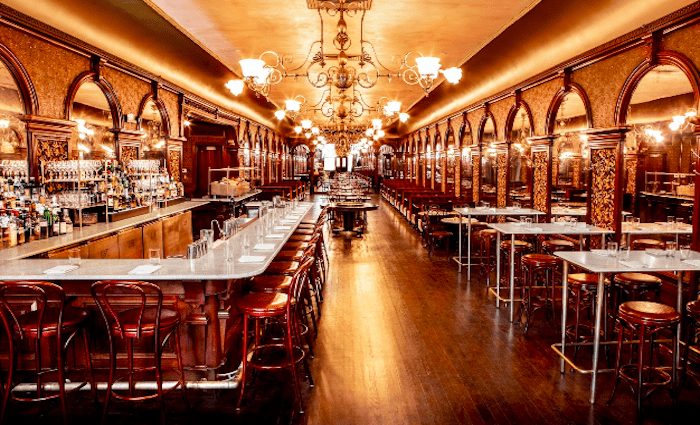 $$ | Oyster and Steak | Gorgeous Decor
Gage & Tollner is a revival of an old classic near Brooklyn Heights. It's a restaurant housed in a building that is so lovely, even its interior is protected by the city's Landmark Preservation Commission. Travel back to the early 20th century as you dine on a selection from the raw bar or a veal chop beneath brass candelabras. Be sure to give one of the signature cocktails (including seven different martinis) a try as well.
Address: 372 Fulton Street, New York, NY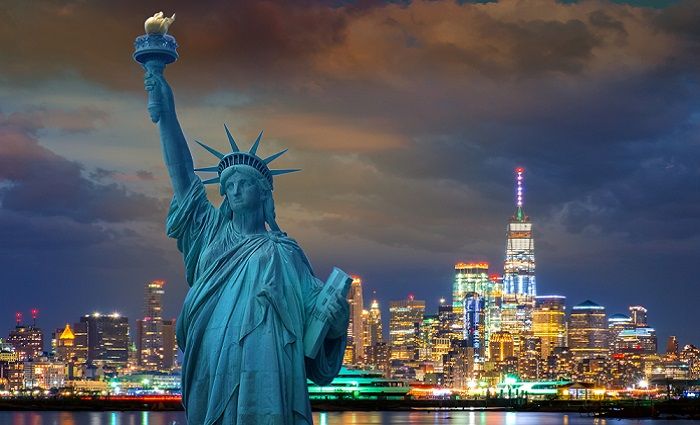 Find the best places to stay
Where to Stay in NYC
New York City is the center of the universe to those who adore this iconic city. Choose the best neighborhood to stay in as you plan your upcoming trip to the Big Apple.