New York City is one of the most happening and exciting cities to visit which is why you should not only visit but be prepared to do a lot. The area would be considered my home turf so get ready for an action-packed list of the best things to do in NYC from a local.
---
Pro Tip: If you are planning a trip to New York, bookmark this article in your browser. Seriously, there is a ton of content linked here about everything you need to plan the best trip ever to NYC!
21. Walk Across the Brooklyn Bridge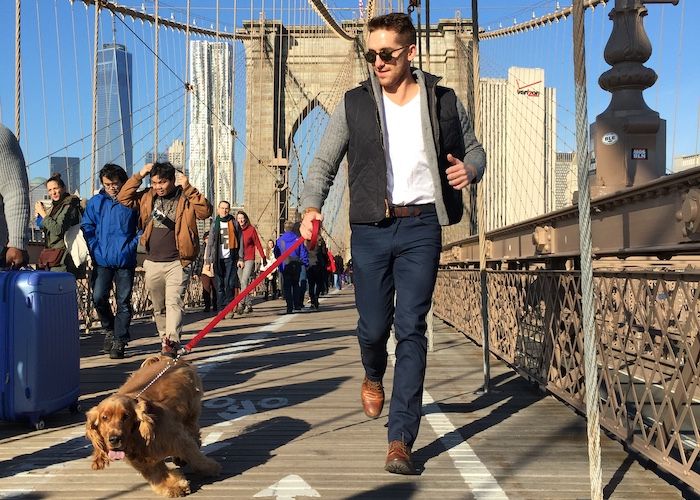 The Brooklyn Bridge is without argument New York's most iconic bridge which makes it a must-visit attraction. At the time of construction, it was the world's longest suspension bridge and an unbelievable feat of engineering.
It connects the Financial District/Chinatown to downtown Brooklyn. It is always open and free to walk across, which definitely can help out your budget! Walking over this bridge is also a very romantic thing to do on a nice spring or fall day when the sun is out. The above photo was taken on a beautiful day in December.
Location – Get off at Chamber St, Fulton St, or Brooklyn Bridge City Hall subway stops.
20. Drink a Manhattan Overlooking Manhattan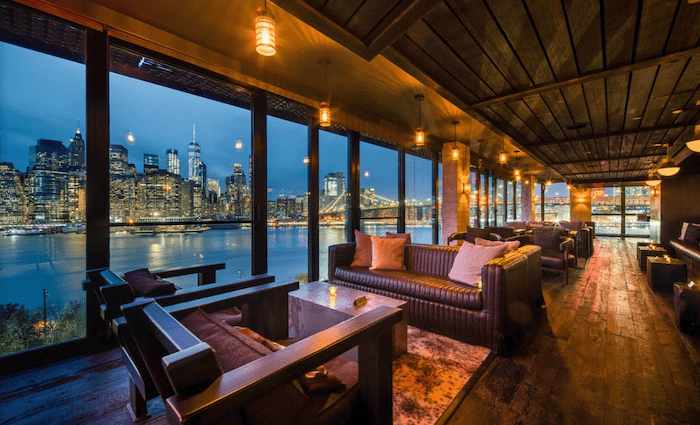 One of the coolest things about a city packed with skyscrapers and tall buildings is that some of those places have bars and restaurants on top! So go ahead, make a reservation or roll the dice by walking in, but definitely enjoy a drink and maybe some food overlooking Manhattan's skyline.
You can do that in Manhattan or ideally in Brooklyn overlooking the city. I recommend Harriet's Rooftop & Lounge, which is located in Brooklyn Heights. You get a killer view of Manhattan and the iconic Brooklyn Bridge! If you want more Brooklyn content, check out our favorite things to do in Brooklyn!
19. Discover Washington Square Park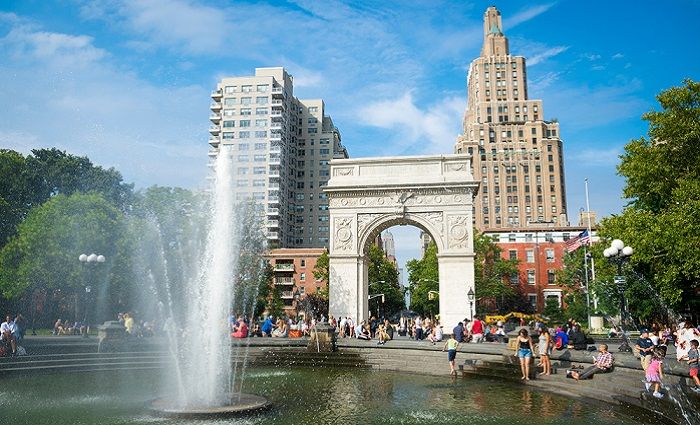 Washington Square Park is as much a part of New York history as the Empire State Building or Central Park, which is why it is the landmark square of Greenwich Village. Imagine how Bob Dylan or Andy Warhol must have passed more than a few afternoons there contemplating their works of art.
In the center of the park, you'll find a larger fountain framed by the triumphant arch which is pretty epic and a great place to snap a pic. On warm days you'll find musicians busking in the square which can be more than you'd believe. I've listened to a student play a mini-grand piano there and the memory sticks with me today.
18. Check out the Chelsea Market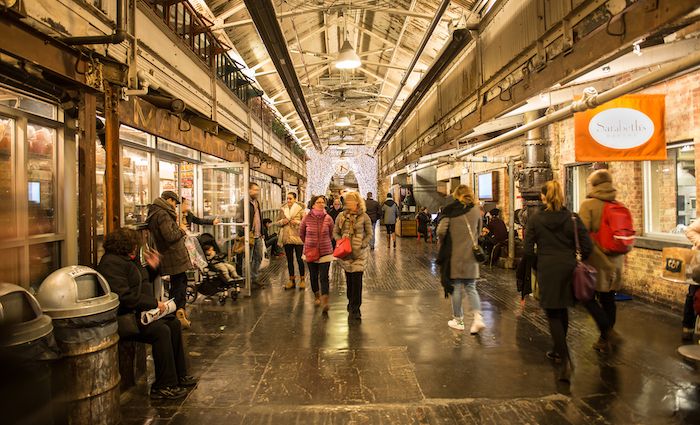 The Chelsey Market is exactly what it sounds like: a cool market in the Chelsea district of NYC. There are tons of cool restaurants, shops, and places to spend your money at which makes it attractive and scary at the time.
If you go by, definitely check Los Tacos #1 or Los Mariscos for Tacos, both are great. If not in the mood for Mexican, try Lobster Place which is also exactly what it sounds like!
17. Explore Central Park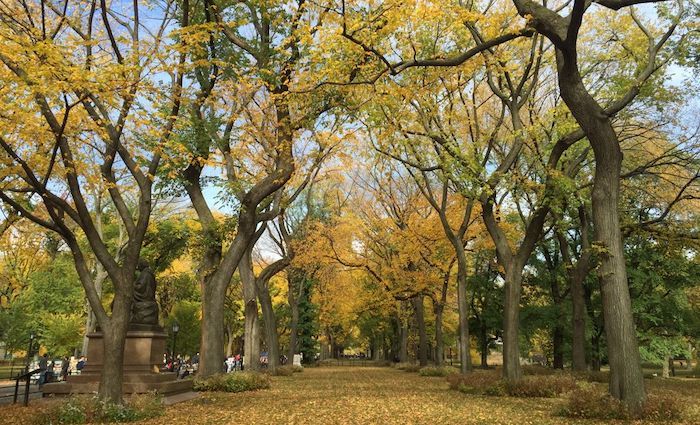 Central Park is one of the most iconic greenspaces in the world. It's 2.5 miles long and just less than a mile wide, smack dab in the center of New York City. According to "The Guardian" newspaper, Central Park real estate is worth 39 trillion dollars, but would NYC property be worth so much without it? Probably not.
Central Park is one of the main attractions that draw visitors to Manhattan and without it the city would be very different. There are tons of things to see and do in the Park including renting remote control boats, going hiking, the zoo, multiple museums, and more!
Get prepared for your visit by reading our list of the top things to do in Central Park! Plus we know the best restaurants and hotels nearby!
16. Eat a Red Velvet Cake, Black & White Cookie and/or NY Cheesecake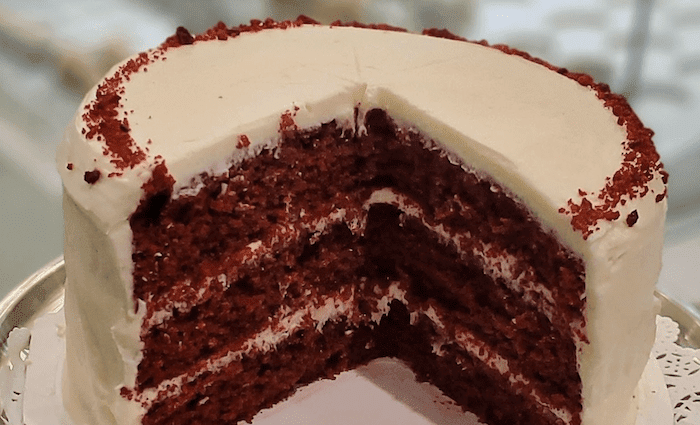 Neither of these dishes is native to NYC, but both have gone pro in this most metropolitan of cities. Where do you go to try one—or ideally both—of these dishes? Lili's Bake Shop on 7th & 53rd. We also like Veniero's, City Cakes, and Buttercup Bake Shop.
Their specialty is the Dirty Cheesecake which is delicious, but you could cross cheesecake, red velvet, and the famous black-and-white cookie off your list here. D-LISH!
15. Check out a Speakeasy
Stay in NYC long enough and you may start to believe that prohibition is still alive and strong. Why? Because there are speakeasies all around the city, which is part of the charm. There is a myriad of different choices from La Esquina in Soho to Blind Barber in Alphabet City.
14. See a Broadway Show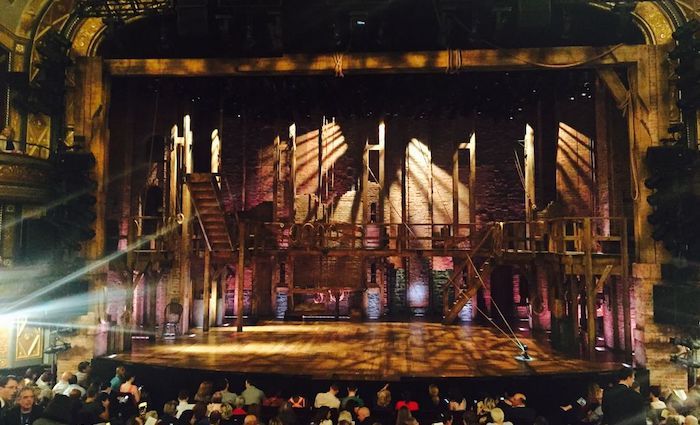 Broadway definitely did not invent the theatre, but it sure did bring it to an entirely new level. Seeing a Broadway show in NYC is close to obligatory! And while you're down here, you can find other cool things to do around Times Square!
13. Visit the MoMA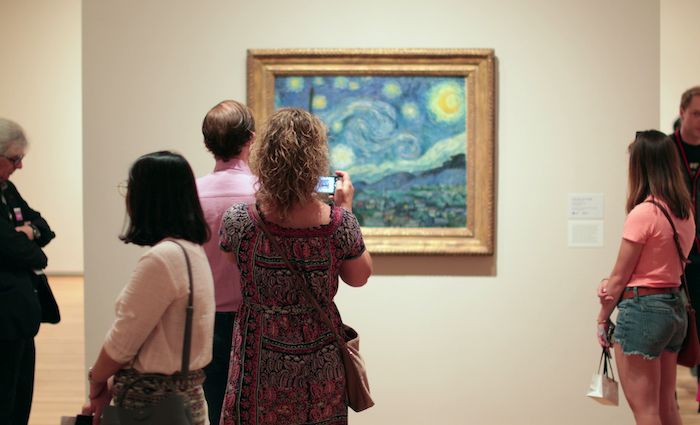 The Museum of Modern Art (MoMA) is one of NYC's leading museums and arguably the world's greatest modern art collection. The gallery itself is a work of art that is only out-shadowed by its prestigious collection of over 200,000 pieces. You'll find everything from Picasso to Jackson Pollock and Mark Rothko here.
Address: 11 West 53rd Street
12. Head to the American Museum of Natural History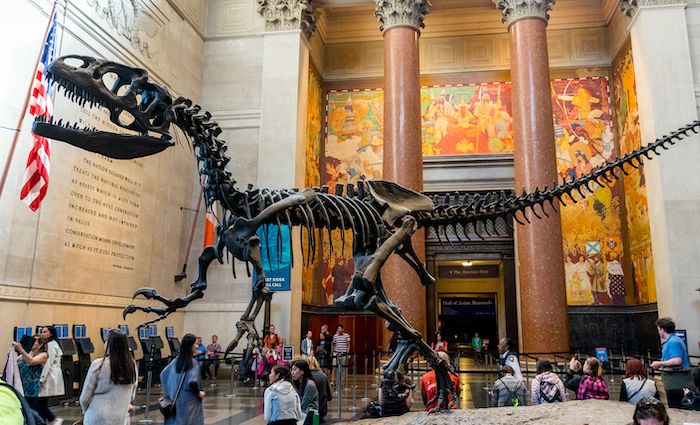 In NYC with children or have an extra day to burn? NYC's Natural History Museum is one of the premier collections of dinosaur bones out there. Why? They were one of the first museums to aggressively go after dinosaur remains in the US, which were originally discovered in the UK but became wildly abundant in the US.
It most definitely has more than just dinosaurs as well. That's just part of why it is exciting to visit this museum even if you don't have kids. They have exhibits on just about everything you could imagine!
Address: 200 Central Park West
11. See NYC from Above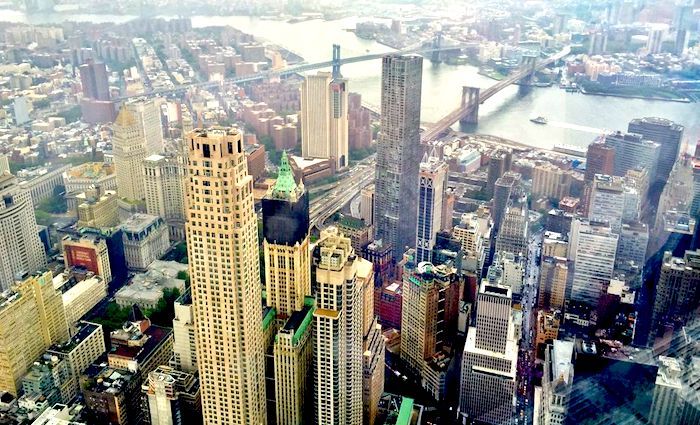 There are 7,000 high-rise buildings in NYC (115 feet) and 93 buildings are at least 650 feet high, which makes for an incredible skyline. The most famous of all buildings to climb in NYC is undoubtedly the Empire State Building in Midtown. The building is used mostly for office buildings and is extremely prestigious. I once visited an accountant there that I definitely could not afford, but I got to see a nice view from an upper floor.
In terms of newer buildings that are famous, the One World Trade Center (which also goes by One WTC or Freedom Tower) is now the tallest building in New York City. You can get tickets to the top of the Freedom Tower, which I have done and would definitely recommend, along with visiting the nearby 9/11 Memorial.
10. Stay at a Swanky Hotel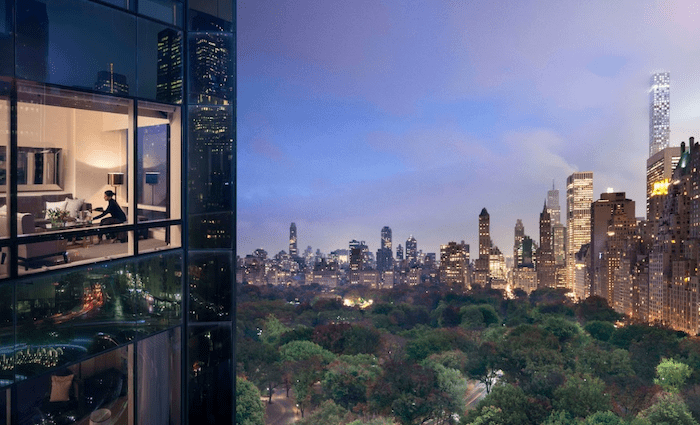 New York City is one of the world's epicenters for creativity, food, culture, and money which is why you should consider spending your evenings at a cool swanky hotel. The city has so many cool hotels like the Standard on the High Line or the Trump International Central Park.
Check out our guide for where to stay in NYC to get suggestions at every budget!
9. Walk Down Wall Street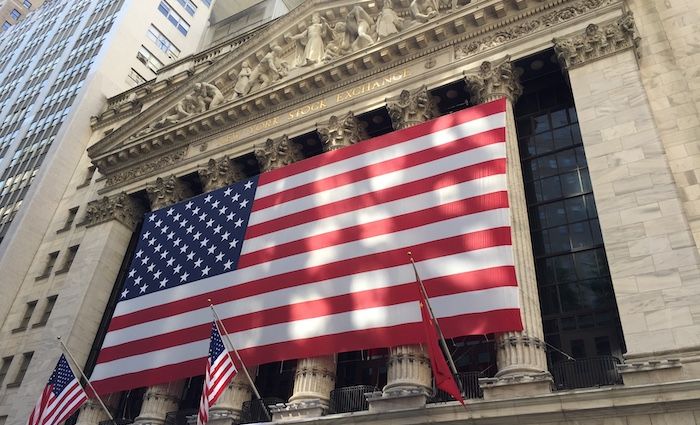 Regardless of your feelings for big banks and stewards of finance, Wall Street is a historic part of New York and world history. You also have the famous bull statue in this area.
Wall Street runs through the financial district and is home to the New York Stock Exchange which is an iconic building. You won't be able to go inside or even too close, but it is still worth the time. Right near the NYSE is the Federal Reserve Bank, which is home to some extraordinarily large gold reserves.
The NYSE is coincidentally only a 15-minute walk from Ground Zero and the new One World Trade Center, so you can see it all together.
8. Eat Ethnic Food
There is a commonly spoken joke in the United States that we invented Chinese food, which is obviously not true—but it is kind of true if you really think about it. At this point, everyone has realized that American-Chinese food is not like the food you'll find in China, so what we have in the States is sort of our invention.
That said, the best versions of these Americanized ethnic foods may be in NYC. You can literally find anything here, and it is often different than you'd find in its country of origin but nonetheless delicious. Some things you have to try are:
Dumplings in China Town (Joe Shanghai or Nom Wah Tea Parlor)
Indian Fare at Patiala Indian Grill
Tacos @ Birria Landia Food Truck
Hallel Street Food @ Rafaqis Food Truck
Read more about the top foods to try in NYC and our favorite restaurants around the city.
7. Pizza by the Slice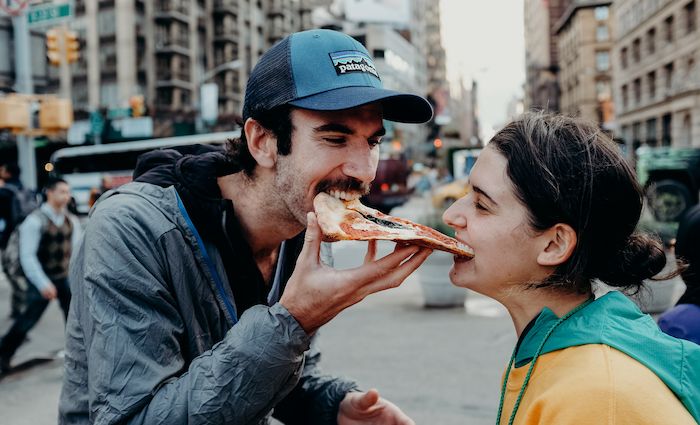 Pizza is unequivocally an Italian dish that is best eaten in Italy. That said, as a person who has lived in Italy and NYC, pizza-by-the-slice is an NYC specialty that is best eaten in NYC. Where?
Joe's Pizza has a few stores in NYC and is regarded as the best pizza by the slice in the city. Head over there and decide for yourself!
See which Joe's Pizza is closest to you here.
6. Little Island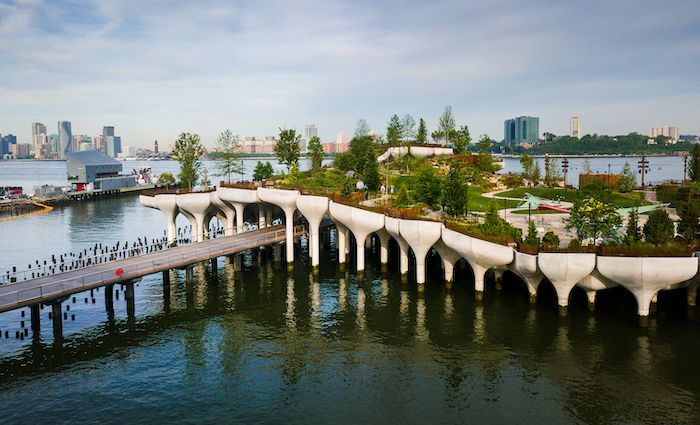 Little Island was completed recently and was all the talk. It is a completely man-made island and park full of things to do! It's a cool new spot to bike, walk around, or enjoy music at the small amphitheater. You'll find it on the Hudson River between Chelsea and Greenwich Village.
5. Take a Tour of the MET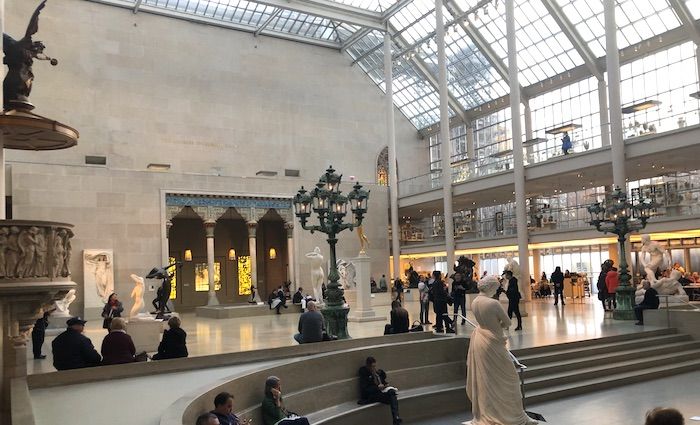 The Metropolitan Museum of Art was originally opened in 1870, but not in the location you see today at Central Park. Nine years later, the current building opened and has been its home ever since, but like any home it has been subject to renovations, additions, and improvements for this growing family of art.
The collection is one of the greatest on Earth, which is why you absolutely cannot miss it. We recommend you take a tour of the MET since it will elevate your experience. Local guides in NYC are passionate and will save you from a less-than-awesome experience where you stare and wonder what you are looking at.
Also, check out our article on what to see at the MET. They are super-comprehensive but not meant to replace a tour. I find when I do background research on a museum, it becomes even more interesting when I actually explore with a guide.
Not ready to book a tour? Find out if a guided tour of the Met is worth it.
4. Walk the High Line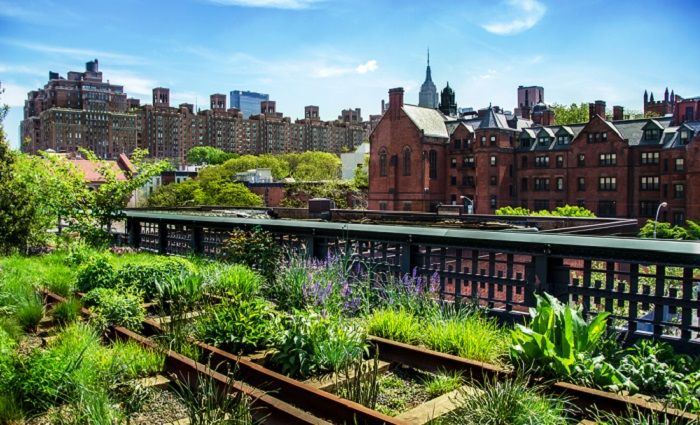 New York City's High Line park is an abandoned railroad converted into a beautiful park full of plant life, built-in seating, food stalls, and incredible views.
The now incredibly famous park was once a bustling train line bringing goods into New York City. Originally it was on ground level, but there were far too many causalities that the city elected to elevate the tracks. Eventually, the trains became less popular with the integration of modern trucking. By the 60s, it was barely used at all and by 1983 there were plans to demolish it.
Plans to destroy the structure were met by progressive residents who wanted to see it used differently. Twenty years later in 2003, the project finally took flight, and in 2009, the first section opened up. Today, the park is 1.45 miles long with hundreds of plant species which makes it a much-needed break from the city inside the city. At one point, it was the most popular destination on Instagram.
3. The Vessel at Hudson Yards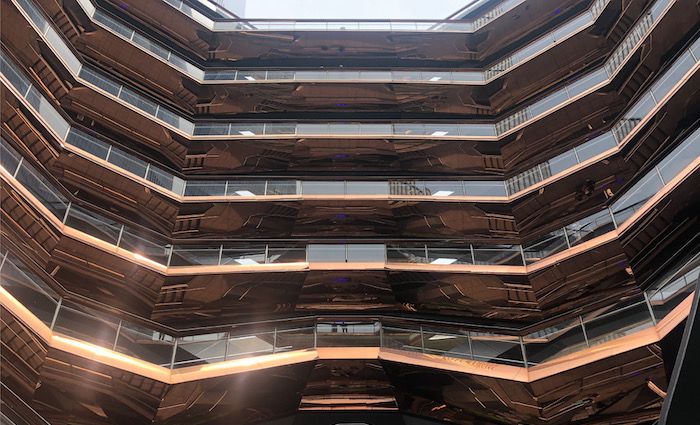 This new and interesting art installation is all the jazz right now. It is a honeycomb series of staircases and platforms that is 16 stories tall and extremely mind-boggling. I visited this when it was first opened, and it's a cool photo op for sure.
In just 20 minutes or so, you can walk from Little Island up the High Line and end up at the Vessel, which will be an artistic and cool afternoon full of exercise.
2. Go to the Statue of Liberty & Ellis Island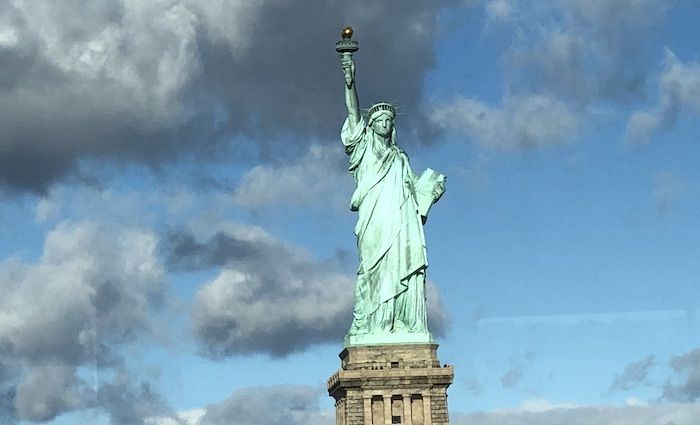 The Statue of Liberty is a symbol of the United States and the values embodied here more than any other monument or statue in this land. It was most certainly a welcome site for immigrants coming to the United States through Ellis Island (which is usually part of your Statue of Liberty tour).
If you haven't seen it in person, it's massive and takes your breath away. There's also a relatively new museum on the grounds to explore.
The Statue of Liberty is grouped into the category of "Colossal Statues" and the first on record was built in 280 BC in Rhodes. The Roman Emperor Nero, first century AD, also built a colossal statue in his own image in the valley where the Colosseum would later be erected. You'd never have guessed, but all three of these statues were about the same height!
The Statue of Liberty is far from the largest statue in the world today. This status is taken by the Statue of Unity in India which is over three times the size! However, the Statue of Liberty is arguably the most recognized statue on Earth, though it has close competition with Christ the Redeemer in Brazil.
We've put together all you need to know about how to visit the Statue of Liberty, plus things you'll see there and at Ellis Island.
1. Pay Respects at Ground Zero – 9/11 Memorial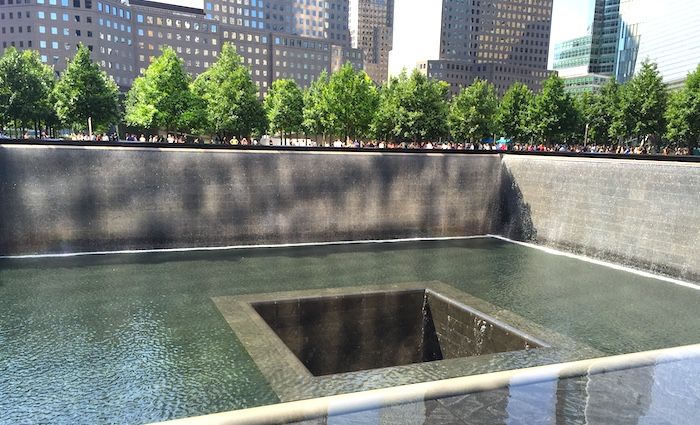 September 11, 2001, was a day that Americans will never forget, and it forever changed New York City. After the devastation was cleaned up from the site of the World Trade Center towers, a memorial was planned and built in much of the same space. A new One World Trade Center was also built on the same property, standing an appropriate 1,776 feet high.
Two memorial pools now sit where each building once stood to commemorate the victims and heroes of that day. The memorial is free to visit since it is an outdoor memorial with a glade of trees to visit and the FDNY Memorial Wall too.
That said, there is a museum and souvenir stand which generate revenue to support the memorial. In terms of things to do in NYC, a visit to Ground Zero is a must. If you want to stay near the memorial or Financial District, use our guide to the best hotels and even our favorite restaurants.
While you are there, definitely walk through the Oculus at the World Trade Center PATH station which connects 12 subway lines and is honestly one of the most beautiful subway stations on Earth. The station, according to NY Port Authority, serves over a million people every week.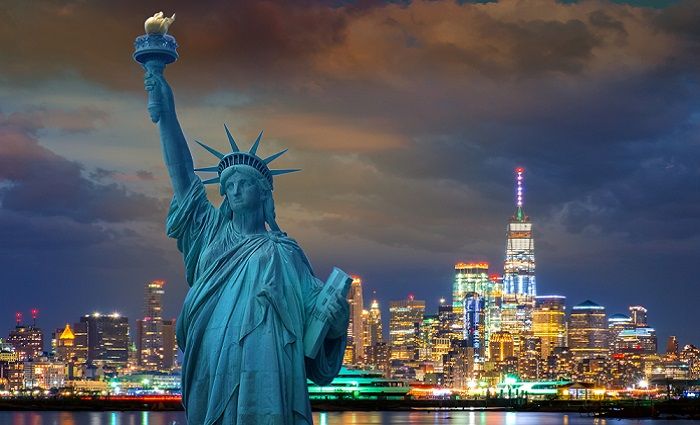 Where to Stay in NYC
New York City is the center of the universe to those who adore this iconic city. Choose the best neighborhood to stay in as you plan your upcoming trip to the Big Apple.