Since its official opening in 1858, Central Park has been the heartbeat of New York City. Stretching from 59th to 106th streets, this 843-acre park is one of the biggest in the world. As one of the city's leading tourist destinations and a lifeline to urban dwellers, Central Park plays a fascinating role in the history of New York as well as in the contemporary life of the city. Read on to learn more about this unique and vital public space.
---
Cool Facts about Central Park
From sports fields and a carousel to waterfront restaurants and miles of woodland paths, Central Park is an urban oasis. Life in Manhattan would be almost untenable if it weren't for this important landmark. So it's no surprise that locals and tourists alike flock to the park to enjoy recreational activities, see the sites, dine and discover its many hidden corners.
Though world-famous, there are still plenty of little-known secrets about this notorious public space. Get all the insider information about Central Park below!
12. New York City Purchased the Park Land in 1853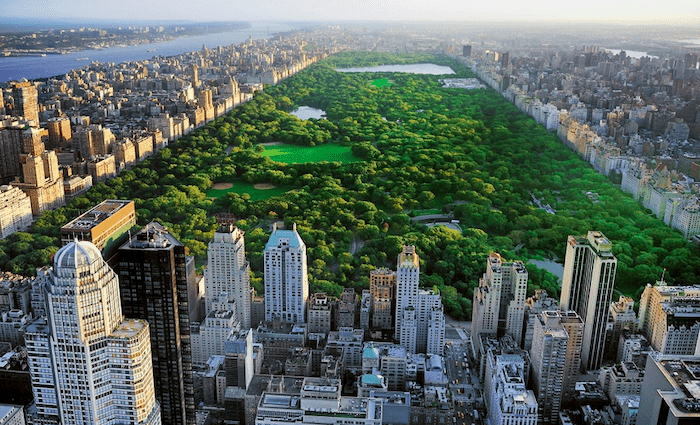 While it is now the center of Manhattan, the land that makes up Central Park was once a rural outpost. When it was purchased by the city in 1853, the area was mostly farms and unoccupied marshland. However, many residents were still displaced by the project. This included Seneca Village, the most densely populated community within the park boundaries.
According to the Central Park Conservancy's website, Seneca Village was a predominantly African-American community. Its residents accounted for 225 of the 1,600 residents that were expelled by the invocation of eminent domain. Other residents had Irish and German heritage, and it's unclear where these residents located new homes, though a project is underway to find out.
11. Frederick Law Olmstead Designed Central Park
Frederick Law Olmstead, once a writer and farmer, is known today as the famed designer of Central Park. Olmstead received the job by winning a design competition held by the city. Per the Central Park Conservancy's website, his entry—submitted with architect Calvert Vaux—was selected out of 33 others.
Their plan included large open lawns and organic woodlands that invoked a rural feel. Olmstead wanted Central Park to be a space where all walks of life were welcomed, and he envisioned the city as a whole enjoying the various aspects of the park. It's a vision that is certainly still a reality today.
10. The Entire Park Was Built by Hand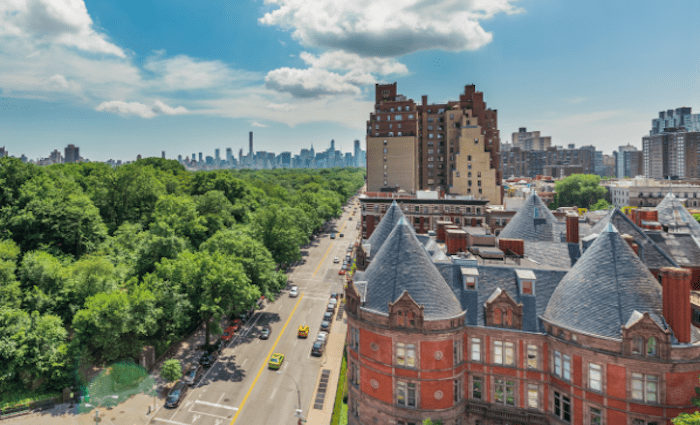 To bring Olmstead's vision to life, there was a significant amount of work that went into transforming the newly acquired acreage, and all of it was done by hand. According to the Central Park Conservancy's website, almost 5 million cubic yards of stone, earth, and topsoil were moved, and 36 bridges and arches were constructed. A total of 11 overpasses were built over transverse roads, and 500,000 trees, shrubs and vines were planted.
9. Central Park Was – and Remains – an Expensive Part of City Life
The park's original project budget was $5 million, but it far exceeded that amount. Per the Central Park Conservancy's website, the design and construction ended up taking 15 years to complete, and cost the city a total of $14 million. That's the equivalent of almost half a billion dollars by today's standards!
These days, the park remains an expensive part of city life. The Central Park Conservancy, a nonprofit group dedicated to the upkeep of the park, spends about $78 million each year on park maintenance.
8. Central Park Is One of the City's Most Popular Destinations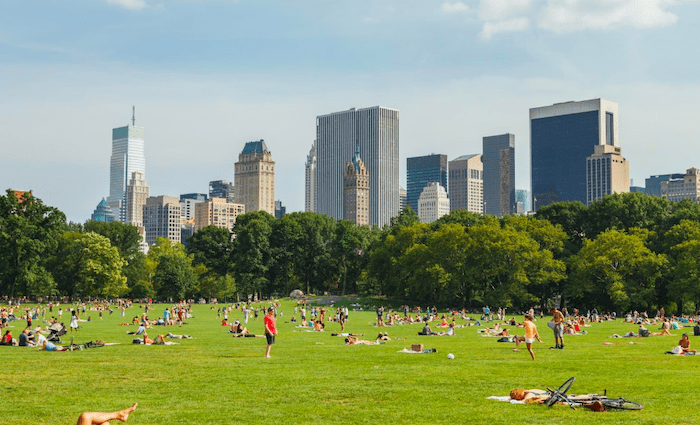 Today, Central Park welcomes more than 42 million visitors each year, making it one of the top tourist attractions in the entire city. It is also one of the most-visited urban parks in the United States—and perhaps the world over.
According to an official NYC Parks report from 2011, the park receives an estimated 40,000 individual visitors on weekdays in the winter and up to 220,000 visitors on a weekend day in the summer. Summer is no doubt the park's most popular time of year.
7. Anyone Can Adopt a Park Bench
10,000 benches are scattered throughout Central Park's 843 acres. Adopt-A-Bench, a program started by the Central Park Conservancy in 1986, allows you to adopt one! Anyone can endow a bench for $10,000, which includes a custom plaque with a message of your choosing.
Many choose to honor or memorialize loved ones through the program, while others share bits of whimsy or inside jokes. To-date, about 7,000 of the park's benches have been adopted, though thousands more remain for the taking. Will you choose one?
6. Central Park Is a Runner's Dream
With plenty of paths, trails and open space, Central Park is a hub for city runners. New York Road Runners, the city's premier running organization, hosts over 100 running events throughout the park each year. This includes the New York City Half Marathon and the famed New York City Marathon, which ends its 26.2 mile course in the park. The marathon alone brings over 30,000 runners through the park in one day, according to the official New York Road Runners website.
5. There Is No Shortage of Recreational Activities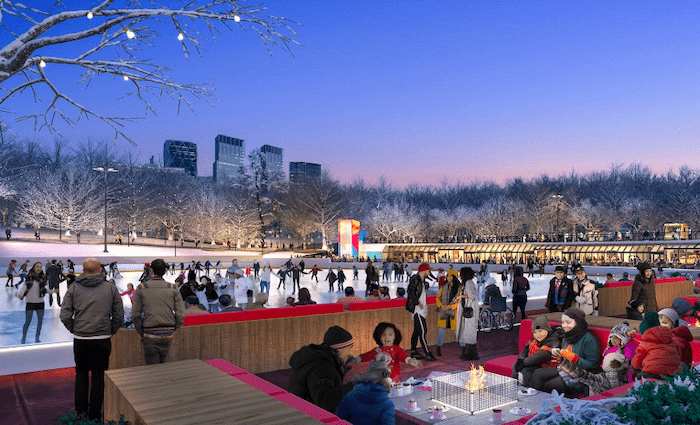 The park is full of opportunities to be active and have fun. Beyond the running and walking paths, the park maintains 26 baseball fields, 12 tennis courts, six soccer fields, four volleyball courts, multiple basketball courts, skating rinks, and plenty of workout areas.
On any given day, recreational sports games and after-school competitions will be in full swing throughout the grounds. Anyone can sign up to use the public facilities, and details can be found on the NYC Parks website.
And on occasion, you might see red flags posted around certain areas. This designates the area as off limits for routine maintenance or to protect fragile soil after rainy days.
4. The Park is a Great Place to Enjoy a Meal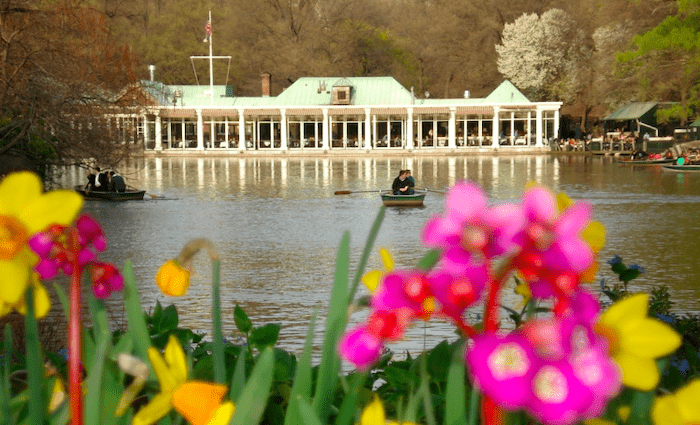 While picnicking in Central Park is always a great idea, the two restaurants within park boundaries—The Loeb Boathouse and Tavern on the Green—are each famous in their own right. They have both been memorialized in television shows, movies, and books, but they are also known for having delicious food in truly unique locations.
The Boathouse is located on the edge of the park's lake, and diners can enjoy views of the water and even take a rowboat out before or after a meal. Tavern on the Green is in a landmark building on the Park's west side, right off 66th Street, with a unique past as a sheep barn and the most popular place for socialites in the 20th century.
3. There Are 70 Works of Art in the Park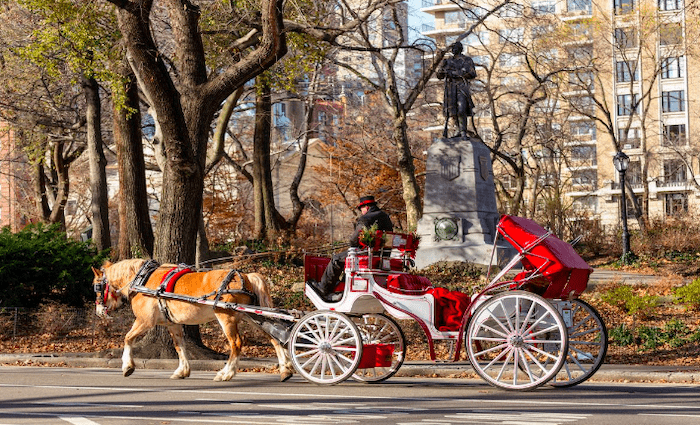 Central Park is often home to temporary public artworks, such as Christo and Jeanne-Claude's famous 2005 installation The Gates, but it also holds 70 permanent works of art. Although the original design did not include any statues or monuments, they have been installed over time.
Many of the statues honor moments in history or important figures, while others are nods to literature such as the bronze Alice in Wonderland statue. While it is fun to simply wander through the park and stumble upon these works, there are also guided tours available for those looking to learn more about the individual pieces and their histories.
New York City loves art, and if you do too, then you'll love that you can explore the famous Metropolitan Museum of Art here at Central Park.
2. The Park Is Home to a Diverse Array of Wildlife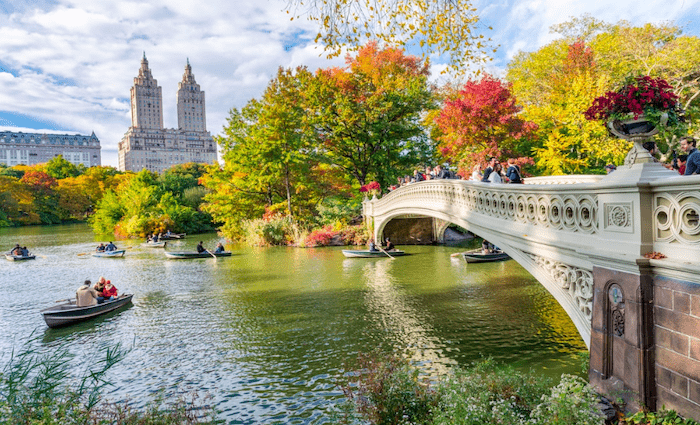 Central Park is an important ecological habitat for much of the city's wildlife. Over the years, some unexpected visitors have found their way into the park, including coyotes, a Columbian red-tail boa snake, and an escaped white Bengal tiger, among others. Since the park's fauna has been monitored, over 300 bird species have been spotted in the park. Usually, about 200 species are regularly found each year, per the National Audubon Society's official website.
Some winged visitors have become famous: Mandarin Patinkin, a beautiful mandarin duck, and Pale Male, a red-tailed hawk. Squirrels are the most numerous animal to be found, though there are also bats, rabbits, chipmunks, raccoons, opossums, and a variety of turtles living within the park.
1. There Are Over 18,000 Trees in Central Park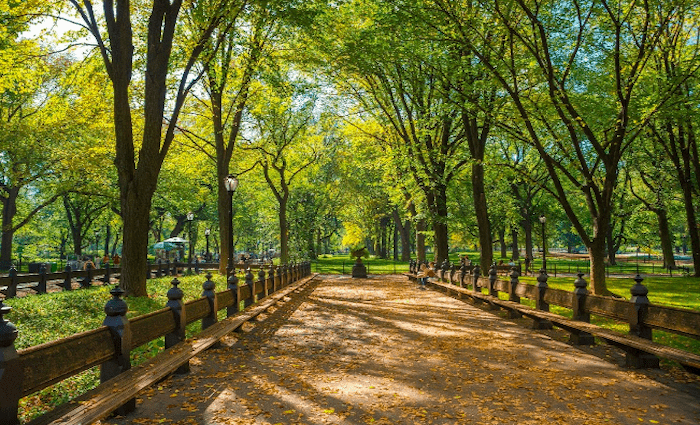 As stated on the Central Park Conservancy's website, Central Park is home to over 18,000 trees, and millions more greenery has been planted over its more than 150-year history. The trees are important for many reasons, including their contributions to our air quality.
Each year, they absorb over 48 pounds of carbon dioxide and convert it into oxygen, per the Central Park Conservancy's website. This also helps keep the city cooler and provides much-needed habitats for local wildlife. While many of the trees are native to North America, there are some transplants like the tree of heaven and the beloved Japanese cherry blossoms.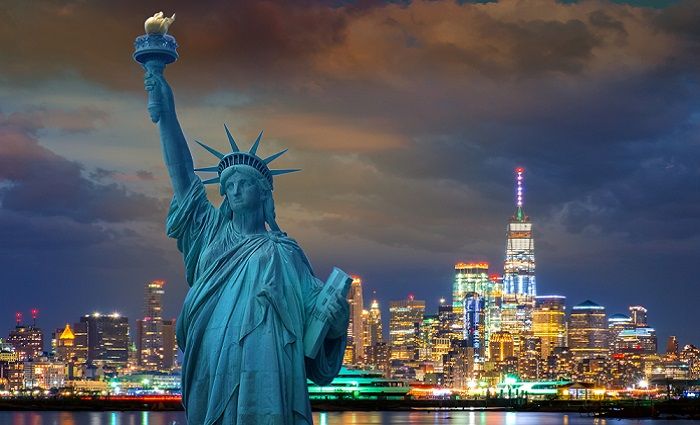 Find the best places to stay
Where to Stay in NYC
New York City is the center of the universe to those who adore this iconic city. Choose the best neighborhood to stay in as you plan your upcoming trip to the Big Apple.