This top-secret war-time bunker in London was once only accessible to those with the highest security clearance. Now, you too can visit the Churchill War Rooms—the actual site where Winston Churchill operated in WWII. In this guide, we share everything you need to know about how to visit the Churchill War Rooms including how to get tickets, the best tours, what to see, and more.
---
Pro Tip: Planning what to do on your trip to London? Bookmark this post in your browser so you can easily find it when you're in the city. Check out our guide to London for more planning resources, our top London tours for a memorable trip, and the top things to do in London.
Visiting the Churchill War Rooms:
What We'll Cover
The Churchill War Rooms is where Britain's greatest Prime Minister, Winston Churchill, led the allied response against Hitler. If you're interested in WWII, you'll enjoy exploring the secret underground halls and corridors of the famous War Rooms. In this guide, we'll cover everything you need to know about how to visit the Churchill War Rooms.
Churchill War Rooms Opening Hours and Tickets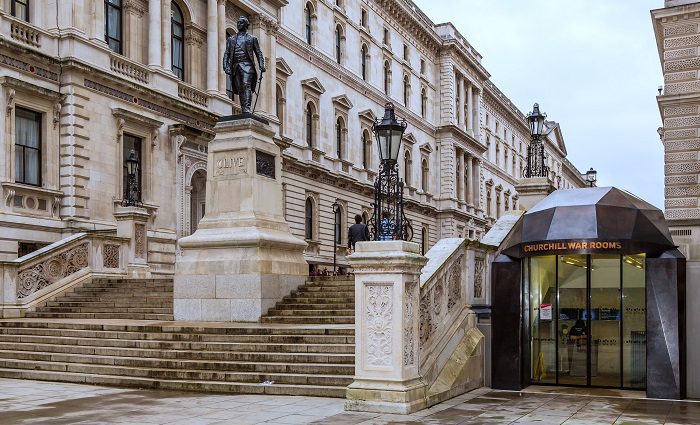 Opening Hours:
Open every day, 9:30 am – 6 pm. Last entry 5 pm.
Tickets:
Adults (Ages 16-64), £27.25
Children (Ages 5-15), £13.60
Children under 5, free entry
Concessions priced at £24.50 are available for those over 65, students, and the disabled. Free admission for one personal assistant accompanying a disabled person.
Address: Clive Steps, King Charles St.
Not ready to book a tour? Check out the best London tours to take and why.
How Long To Spend at the Churchill War Rooms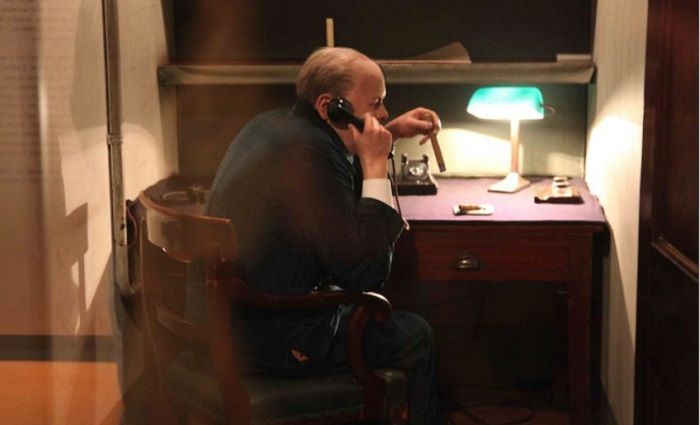 Short answer: 2.5 hours
It's possible to go through the War Rooms and the museum in an hour and a half. But if you want to read every interactive display attentively and study each item closely, it will take around 3 hours and 30 minutes. So, 2 hours and 30 minutes will give you ample time to absorb a considerable amount of info and see all the exhibits at a comfortable pace.
For example, you may want to spend an hour and a half in the Cabinet War Rooms, where Winston Churchill directed the war effort. This is, obviously, a very important section of the bunker. The Churchill Museum will take around an hour.
Popular London Tours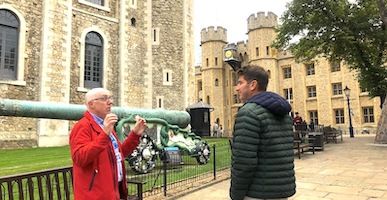 Best Selling Tour
Legends and Lore Tour of the Tower of London
How can you explore London's top attractions without getting overwhelmed? By joining this guided small group tour! With 1,000 years of history and acres of buildings, the Tower of London is easier to explore and understand with the help of your local guide. Best of all, you'll even see the famous crown jewels and have a boat ride down the River Thames.





See price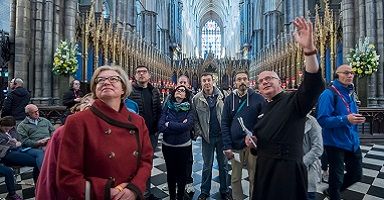 Top Selling Tour
London Walking Tour with Westminster Abbey and Changing of the Guard
This is the perfect tour for someone who wants to get to know the real Westminster Abbey. With skip-the-line entry, you get some quiet time in the nave of the abbey with your guide and small group before exploring the tombs of notable kings, queens, philosophers, and more. Depending on the day, you'll even get to see the Changing of the Guard ceremony at Buckingham Palace.





See price
Not ready to book a tour? Find out if London tours are worth it.
What To See in the Churchill War Rooms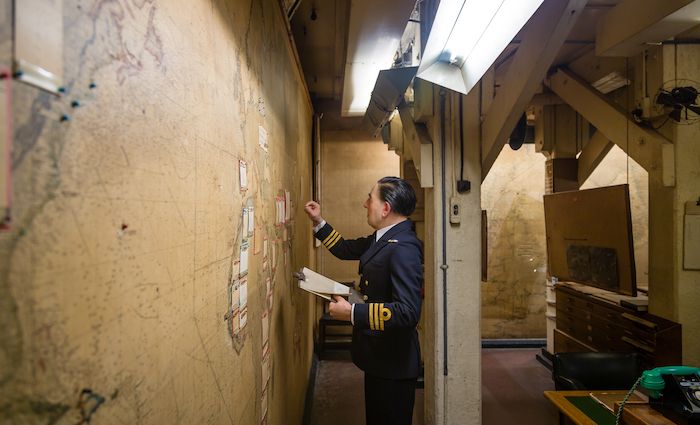 There's plenty to see in the secret rooms and corridors of the WWII bunker. Don't miss these top things to see when you visit the Churchill War Rooms.
The Cabinet Room
The Churchill Museum
The Map Room
The Transatlantic Telephone Room
Recordings of Churchill's Famous Speeches
Churchill's Personal Letters
Churchill's Bedroom
Maze of underground corridors
Churchill War Rooms Tour Options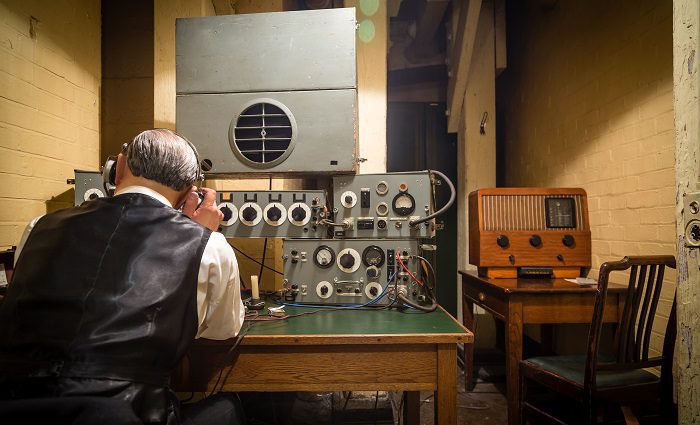 Audio Guides
An audio guide to accompany you on your visit to the Churchill War Rooms is included in your admission ticket. Various languages are available, as well as a family guide or a descriptive guide for visitors with visual impairment.
Churchill War Rooms Private Tours
For anyone interested, the museum offers private "behind-the-glass" tours. An expert guide will give you an exclusive-access tour and deeper insight into this important moment in history. Private tours start at £500 for a group of no more than 10 people.
Not ready to book a tour? Check out the best London tours to take and why.
Facts and History of the Churchill War Room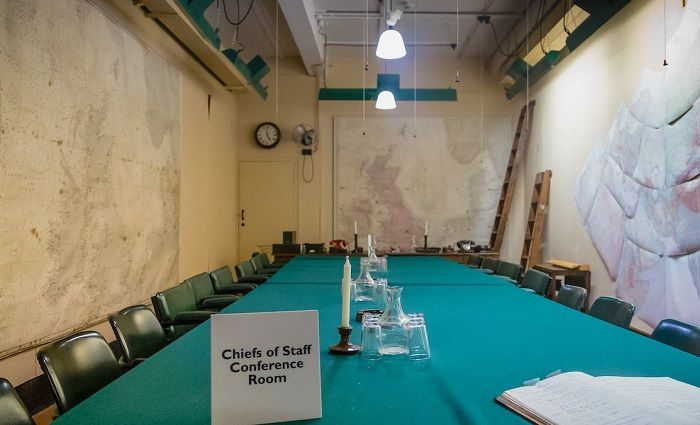 The War Rooms were fully operational and ready to receive Churchill, the Cabinet, and British military chiefs on August 27, 1939.
The rooms were used 115 times during the war, most often during the Blitz and V-weapon attacks.
The rooms are protected by a concrete slab three meters thick.
All the typists and switchboard operators were women. They sometimes worked overnight and slept in a basement called The Dock.
To stave off health problems caused by the lack of sunlight underground, staff had to strip to their underwear and stand in front of a purpose-built sun lamp.
The telephones in the War Rooms were inscribed with warnings about the need for secrecy, particularly when using phones.
The War Rooms opened in 1984, and the Churchill Museum opened in 2005.
After the Japanese surrender in 1945, the War Rooms were closed on August 16, 1945.
Parliament decided to make it a historic site in 1948, and preservation work at the Imperial War Museum began in the 1970s.
Places To Eat Nearby
The War Rooms have their own café, but there are other eateries nearby, some of which have interesting political and royal connections. Here are a few suggestions. For more options, see our article on the best restaurants in London.
Churchill War Rooms Café: £ | Quick Snacks—Homemade sandwiches and sausage rolls, also soups and stews. A selection of hot and cold drinks.
Storey's Gate Café: ££ | Coffee Shop—This building was originally the home of Edward Storey, who was King Charles II's Keeper of the King's Birds. Now it's a perfectly located cafe selling snacks, sandwiches, paninis, and soups. The breakfast, lunches, juices, and beverages tend toward the healthy and green, so you'll find the likes of sustainably sourced coffee here.
One Twenty One Two Restaurant: ££££ | Modern European—Situated in Whitehall in Westminster's political heart. Exquisite fine dining, but fish and chips are also on the menu!