Either you've been living under a rock or you know that King Charles will be the first British monarch crowned since 1953. This historic occasion will be filled with pomp and circumstance, but what should you know and how can you experience it? Find out all about King Charles' coronation below, including how to get there.
---
Pro Tip: Planning what to do on your trip to London? Bookmark this post in your browser so you can easily find it when you're in the city. Check out our guide to London for more planning resources, our top London tours for a memorable trip, and how to see London in a day.
All About the Coronation of King Charles III
It's safe to assume that the majority of us were not alive or aware enough to see the coronation of the late Queen Elizabeth II. We've seen famous weddings and state funerals and royal babies born, but a coronation? Not yet! King Charles has waited most of his life to officially become king, and this is the year he will finally do so.
If you're hoping to see the coronation in person, or planning to be in London at the same time, then you're in the right place. We have all the details you need to know about when the coronation is, where it is, how to get there, and what will happen.
Not ready to book a tour? Find out if London tours are worth it.
When Is the Coronation?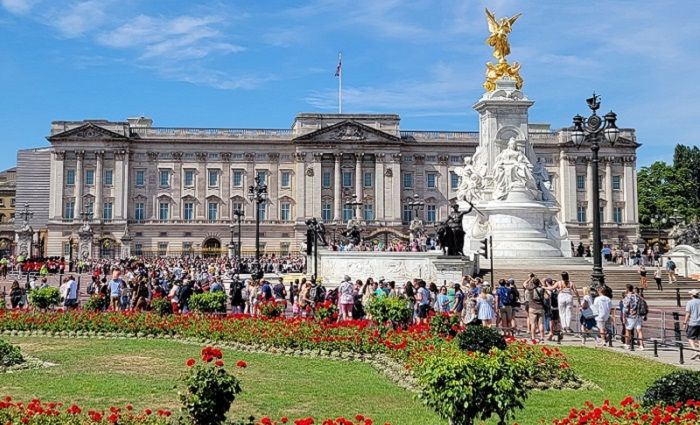 The entire weekend is considered Coronation Weekend with numerous events happening. Officially, the coronation will take place on May 6, 2023. An official bank holiday has also been declared for Monday, May 8th.
Technically, King Charles ascended to the throne the same day that his mother died, which was September 8, 2022. And though he has assumed many of the royal duties, there is still the official ceremony that must take place. Tradition is key for Britain.
We don't know the exact time of the coronation yet, however, Queen Elizabeth's coronation occurred just after 11 am on June 2, 1953. It's likely that King Charles' coronation will be a similar time.
Where Will King Charles III Be Coronated?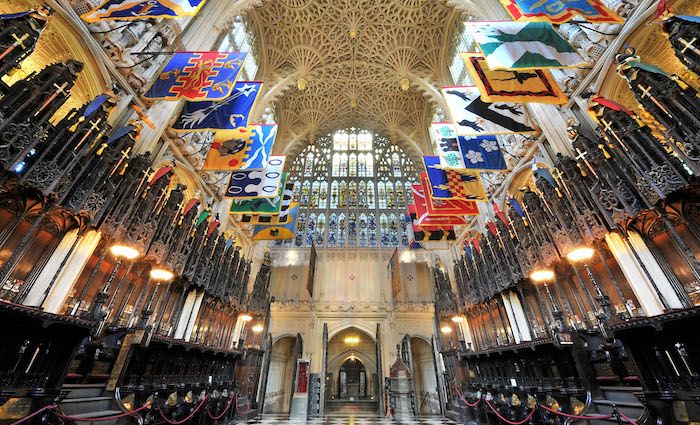 King Charles will be coronated at Westminster Abbey. This is the traditional location for a British coronation since the occasion is considered a "solemn religious service" according to Buckingham Palace.
In fact, that religious aspect is made clear by two things: the coronation is conducted by the current Archbishop of Canterbury, Justin Welby, and the new monarch becomes the head of the Church of England. So it only makes sense to do it inside a revered abbey.
How To See the Coronation
Let's be real for a second. King Charles is not as beloved as other members of the Royal Family have been. Still, there's something special about participating in a British coronation.
Fortunately, the coronation ceremony will be televised by the BBC. You might take that for granted, but televising Queen Elizabeth's coronation nearly caused a rift between sacred tradition and public perception. Today, it's a given, which makes it convenient for those of us living across the world.
The actual ceremony will be limited to invited family members, heads of state, and other dignitaries, of which none of us probably are. However, you can choose to be in London on coronation day and plan to join the teeming masses on the Mall for a view of the new king.
Where to Go
Your prime viewing spots will be along the Mall or in St. James Park. These areas are the recognizable parade routes leading to Buckingham Palace. The park is where massive video screens were set up for the Queen's Jubilee, so it's safe to assume this will happen again.
Avoid being around Westminster if possible. It's likely that the roads will be blocked off completely since it's a narrow area around Parliament Square.
Not ready to book a tour? Check out our best London tours to take and why.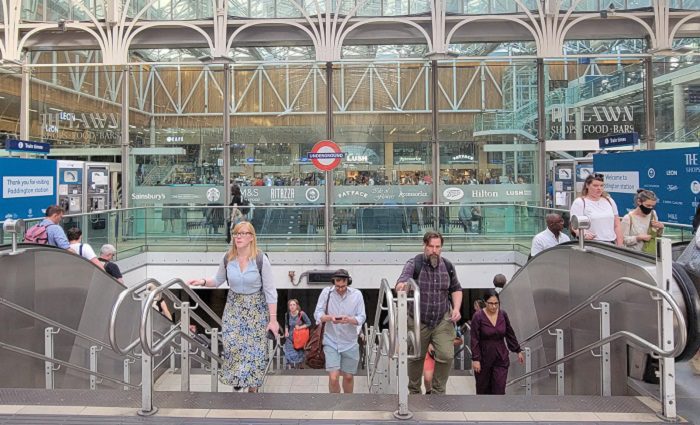 How to Get To the Coronation
You can expect crowds of people on the Underground subway and the roads around this area of London. It's worth noting, that fewer attendees are expected than the Queen's Jubilee, Princess Diana's funeral, and even the wedding of Prince William and Kate Middleton. But if you're determined to join in the throngs, then we recommend booking your flights or train tickets asap.
If you're in Paris, a day trip to London is totally possible. Nevertheless, you'll have to grab those train tickets now if they're not already sold out. You can also fly in from most major European cities on a short flight using a budget airline.
There are numerous Tube stops (subway) you can use. The closest are Westminster (not recommended), St. James Park, Green Park, and Hyde Park Corner. Further away are Piccadilly Circus, Leicester Square, Knightsbridge, Charing Cross, and Embankment.
Pro Tip: Take a look at our hotel recommendations for where to stay in London and the best family-friendly hotels in London. Expect higher-than-normal prices.
Other Coronation Events
Coronation Weekend extends for three days: May 6–8, 2023. There's going to be plenty to do either officially or unofficially as the city celebrates this event.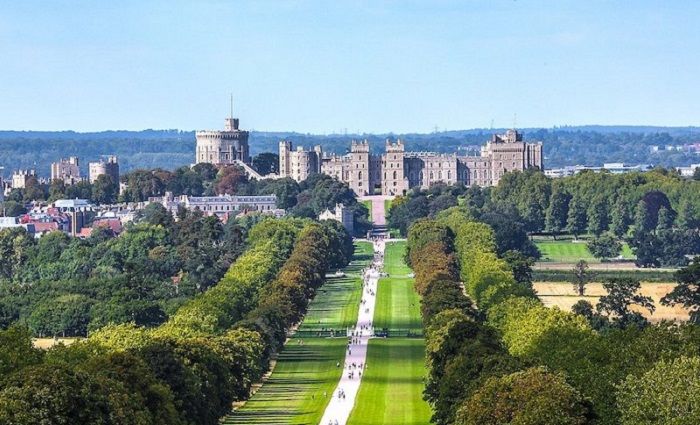 Coronation Concert
Windsor Castle has its own role to play next to its more well-known sister, Buckingham Palace. The BBC and palace have planned a Coronation Concert on May 7th. A special Coronation Choir and Orchestra are the stars. But they might be eclipsed by the lighting of lasers, drones, and projections to celebrate the occasion.
The good news is that this event is open to the public. The bad news is that the tickets available by the public ballot are already gone.
Pro Tip: Tickets were free, so be wary of anyone selling Coronation Concert tickets!
The Big Help Out
If you know much about King Charles—aside from his scandals—you'll know that he has always prioritized various charities. So it's fitting that the third day is meant to focus on charities and volunteering.
The idea is to encourage people to find ways to donate their time helping people in their own communities. Perhaps there is a soup kitchen that needs help or a homeless shelter in need of clothing. Whatever it is, you can participate in the Coronation Weekend where ever you are by setting aside some time to volunteer in your neighborhood.
Interesting Things to Know About the Coronation
Unless you're a native Brit, you might not know about some of the important traditions and historical significance of what's happening this year. We'll try to clarify a few things for you.
His Royal Majesty
As mentioned, the coronation is considered sacred since the king or queen becomes head of the Church of England. (It's partly why the divorce of Charles and Diana was so scandalous since the church frowned upon divorce.) King Charles III will become the face of the church, though the duties and operation are still left to the clergy.
During the ceremony, the Archbishop of Canterbury will anoint King Charles before crowning him with St. Edward's Crown, the orb, and scepter. He will officially be known as King Charles III with the initials of CIIIR (Charles The Third Rex). Those initials will replace Queen Elizabeth's initials (EIIR) that you have seen on the uniforms of the Yeoman Warders, for instance.
The Queen Consort
What about Camilla? Well, this is interesting. Normally, she would be crowned the Queen, however, there is some controversy here due to her being the second wife. In February 2022, Queen Elizabeth released a statement that Camilla Duchess of Cornwall would be called the Queen Consort.
This indicates she is a spouse but not necessarily full queen, which allows space for the late Diana who would have been the true queen. We also know that Camilla will be crowned with Queen Mary's crown. Normally, you could see these coronation pieces at the Tower of London, but they'll be removed for actual use for a couple of weeks.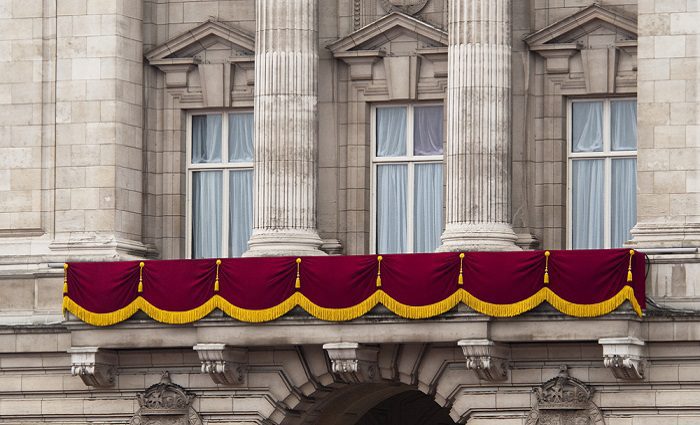 Coronation Procession
After the coronation ceremony at Westminster, the new king will travel to Buckingham Palace by way of the Mall. We expect him to be in the royal carriage, but he could use a car. (Keep an eye out for the Beefeaters carrying their pikes!) This is called the Coronation Procession and will include all members of the Royal Family.
Finally, you'll get a chance to see King Charles and the family stand on the iconic balcony at Buckingham Palace as he begins his official rein over the British Commonwealth.
Not ready to book a tour? Check out our best London tours to take and why.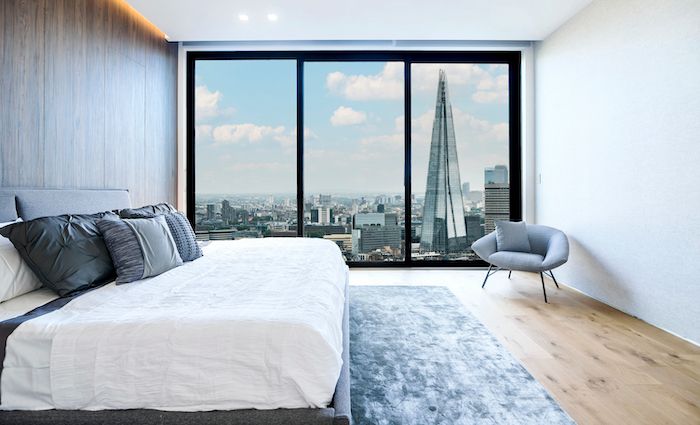 Find the best places to stay
Where To Stay in London
Deciding where to stay at a great hotel in London can take some effort since it's a massive city. Make your decision easier with our list of the best neighborhoods and hotels in London.