Best Restaurants in Venice
Curated Restaurant Lists by Neighborhood and Attraction
Best Restaurants in Venice
The island of Venice is one of the most notorious cities for tourist traps in Italy. So many tourists crowded into such a small part of this very unique archipelago is a recipe for disaster. That said, there are some incredibly delicious places to eat there that will make you wish you'd never leave. We organized them by neighborhood and attraction just for you!
Popular Venice YouTube Videos
View our YouTube channel
Top Venice Tours
The Tour Guy offers Small-Group and Private Tours of Venice attractions and museums like the Doge's Palace, St Mark's Basilica, Murano, and even a Food Tour of Cannaregio. Venice is best seen through the eyes of a passionate local guide. We secure the most exclusive tickets so you can have the best experience possible.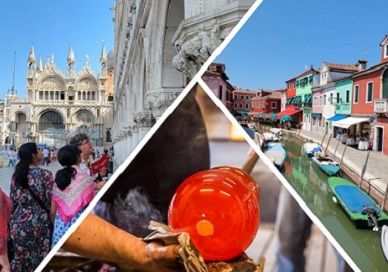 St. Mark's Square Tours
Skip the line at Venice's top two attractions: St. Mark's Basilica and the Doge's Palace. Get to know these historic places best with stories from your local guide.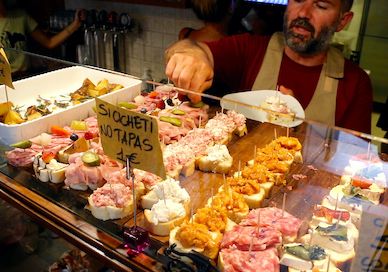 Food Tours
Taste Venice's unique food culture from ombra to cicchetti in hidden baccari. Your food tours in Venice's local districts will leave a lasting impression.
Recent Venice Articles
Are tours of the Doge's Palace Worth it? The short answer is yes. But why? If you are flying half way round the world to explore one of the worlds most enigmatic cities, you don't want to miss a thing. So find out exactly why I think tours of the Doge's Palace are worth it…