Are tours of Murano and Burano worth it? The short answer is yes. But why? If you are flying half way round the world to explore one of the worlds most enigmatic cities, you don't want to miss a thing. So find out exactly why I think tours of Murano and Burano are worth it right here.
---
Pro Tip: Planning what to do on your trip to Venice? It's easier to organize your trip when you have all your resources in one place. Bookmark this post along with our Venice Guide for more planning resources, our top Venice Islands tours for a memorable trip, and how to see Venice in a day.
---
What we Cover
---
Is Visiting Murano and Burano Worth it?

---
Short answer: Absolutely, the islands are beautiful in their own right, but what really makes a trip to Murano and Burano worth it is that they are the centers of the historic trades of glassmaking and lace making .

Let's expand: Every trip to Venice should include a jaunt across the lagoon. Several islands are worth visiting, including San Michele (the Cemetery Island), settled by hermits of the Camaldolese Oder in 1212. Tourists often overlook the island of Torcello. It's a shame since, according to legend, it was here that Venice was born, first settled by refugees fleeing the Barbarian invasions as the sunset on the Roman empire.
But outside of the center, the most fascinating and popular islands are those of Murano and Burano. It is easy to understand why! Both are famous in their own right and deserve the traveler's attention.
Murano is home to around 5,000 residents and is renowned for its glass factories, in many of which you can still watch demonstrations of this ancient art. The workshops merge with galleries, where you can purchase beautiful souvenirs. The glassblowing, along with the beautiful basilica of Santi Maria E Donato, make a trip to Murano worth it.
Burano is even smaller, with a population under 3,000. The island is like a chocolate box cover: bright houses, miniature canals, fisherman cottages, and women making beautiful lace in doorways. There is only one main street in Burano, where you'll find cafes, restaurants, and plenty of shops. The charming nature of the island makes a visit to Burano worth it.
---
Is a Tour of Murano and Burano Worth it?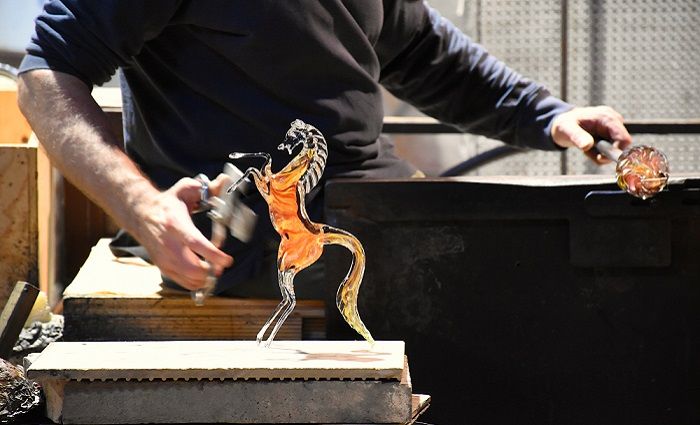 ---
Short Answer: Yes, a tour is worth it.
Now, I may be biased; I've been a tour guide for fifteen years. I have seen firsthand how much a good tour can elevate an experience.
Guided tours will solve logistical issues that in a foreign language may have been difficult. There will be no waiting in line to buy tickets, no searching for a glass factory or lacemaker shop open to the public. A tour takes care of all of that for you. So you can enjoy taking in the views, soaking in the history, and learning about the fascinating trades practiced on the islands for centuries.

Some of the best reasons that make tours of Murano and Burano worth it are listed below.
---
Exclusive Access
We have been operating tours for over fifteen years now. That means we have built strong relationships with several glass-producing factories and lace-producing workshops, which means you will be guaranteed demonstrations of these historical trades.
Small Group Tour
Eskew the huge group tours of thirty and more, and join one of our smaller group tours for a more intimate and susexperience.
Private Transport
The water taxis in Venice are a solid way to get around the myriad of canals and lagoons. The problem is they are often hot, overcrowded, and relatively slow. With many tours, you will instead be placed on a private boat and skipped across the lagoon to Murano and Burano, making for a much more relaxed and enjoyable experience.
---
If Tours of Murano and Burano are Worth it Which is Best for You?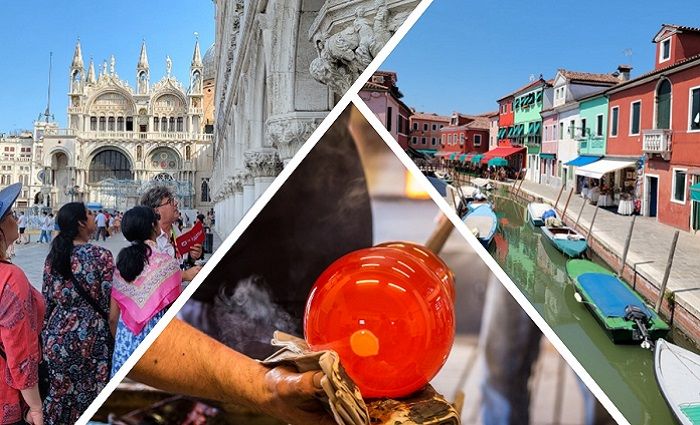 ---
Now that you know a tour of Murano and Burano is worth it, you need to ask which one is best for you. We have a detailed article on the Best Tours of Murano and Burano to Take and Why, but below, you'll find a brief description of our highest-rated experiences.
There is no need to worry about water buses or public transport. This small group tour simplifies things! Jump aboard your private speedboat before cruising to Murano and Burano.
Once you reach Murano, you will witness the centuries-old glass-making traditions of the island before heading over to colorful Burano. While there, you'll witness the historic lacemaking traditions that are usually unavailable to the public.
See tour itinerary, price, and description
This is the perfect tour if you are spending a couple of days in the city. You'll tick off all the major sites of Venice in one day, as well as visiting the islands of Murano and Burano by private water taxi. Leaving you free to enjoy the city at your leisure for the rest of your stay. There's even a must-do gondola ride to ensure you get the whole Venice experience.
See tour itinerary, price, and description
This is the perfect tour for a family or friends who want that VIP experience.
You'll get to explore the islands of Murano and Burano Italian craftspeople who produce the famous Venetian-colored glass and intricate lace.
You'll get to witness a glassblowing demonstration in Murano and see artisanal lacemaking in Burano, followed by free time to explore the rest of the island.
See tour itinerary, price, and description
---
Hop around the Venetian islands to discover glassblowing, colorful houses, and a serene lagoon. You'll escape the crowds on this small group tour, capped at just eight people.
You'll get to stroll through the cobbled streets and past the colored houses in Burano an you'll witness glassmaking mastery in Murano, and take in the rich history and peaceful nature of Mazzorbo.
If you're looking to see a different side of Venice, then this is the perfect trip for you!
See tour itinerary, price, and description
---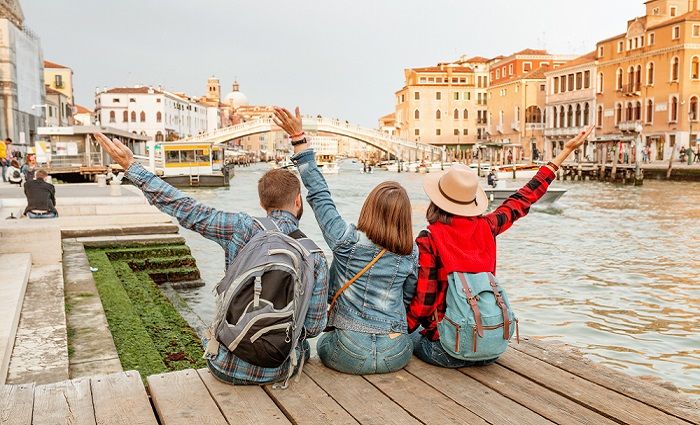 Find the best places to stay
Where To Stay in Venice
Despite the size of this little island, there are endless hotel options to choose from. We've picked the best neighborhoods and hotels to stay in whether you prefer Italian luxury or quiet serenity—or both!
Explore More of the Blog