Looking for somewhere to eat in the Paris neighborhood of Le Marais? Not to worry! Our local foodie Erica has created this list of the best restaurants in Le Marais.
---
Pro Tip: Planning what to eat on your trip to Paris? Bookmark this post in your browser so you can easily find it when you're hungry in the city. Check out our guide to Paris for more planning resources, our top Paris tours for a memorable trip, and the best French foods to eat in Paris.
The Best Places To Eat Near the Marais Neighborhood
If you're looking for an area with great restaurants, head to Le Marais. Already in the area and hungry? You're in luck. It's the gastronomical nerve center of Paris, which is why we run our top-rated Paris food tour in Le Marais.
We asked our local foodie guide for suggestions on where to eat in this trendy neighborhood. Here are the best restaurants in Le Marais, Paris.
BigLove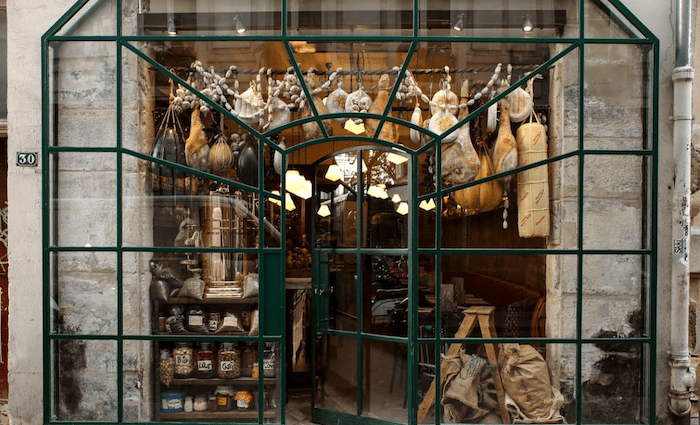 €€ | Italian Cuisine | Limited Outdoor Seating | Vegetarian Options
BigLove is part of the Big Mamma chain, a group of Italian restaurants that took Paris by storm a few years ago with their authentic pizzas and pasta dishes. All of the staff is from Italy, and the ambiance is hip and laid back. Reservations are highly recommended!
At this specific location, they make their pizza with a special wheat flour imported from Sicily. Besides the pizza, we highly recommend their spaghetti with gambas. Ninety percent of their menu is vegetarian, so this is also a nice option for those who don't eat meat.
Address: 30 Rue Debelleyme
Our Best Guided Tours of Paris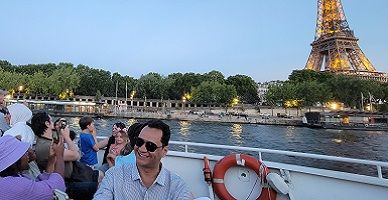 Likely to Sell out
Privileged Access Eiffel Tower Night Tour With Seine River Cruise
Sometimes the most amazing moments happen by chance. Other times, they are orchestrated by professionals. Our Eiffel Tower tour takes you on a cruise down the Seine River for incredible views of Notre-Dame and the Eiffel Tower. Champagne included, of course. Then you'll be guided to the Eiffel Tower, skip the long lines, and head up the elevator to the second floor for a night to remember.





See Prices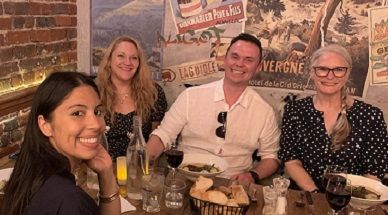 Top Selling
Paris Local Food Tour in le Marais
Embark on a culinary journey in Le Marais—one of the hippest neighborhoods in Paris. Most food tours in Paris offer cheese and wine, but we include a full, sit-down meal! Enjoy a feast of French cheeses, oysters, street food, boeuf bourguignon, crème brûlée, and more. This 3-hour food tour combines the best of Paris' culinary heritage and you won't find a better deal out there!





See Prices
Not ready to book a tour? Check out our best Paris tours to take and why.
Les Philosophes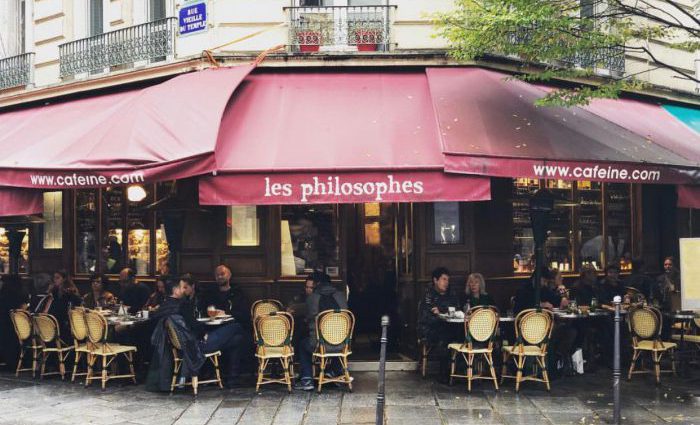 €€ | Typical French Brasserie | Outdoor Seating
Les Philosophes is a typical Parisian brasserie with a classic French vibe and a large patio. If you love to people-watch, this is the place to be.
They offer combo deals allowing you to choose from a wide variety of options like French onion soup and salads, main courses like fish, lamb, and beef, and a very long list of traditional French desserts. There's truly something for everyone to choose from at this casual spot.
Address: 28 Rue Vieille du Temple
Man'ouché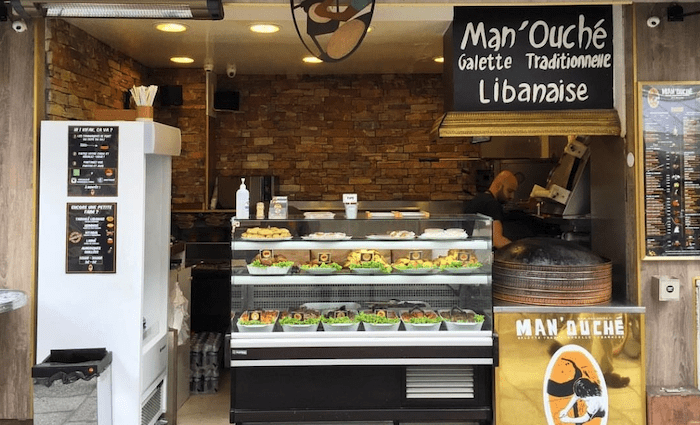 €€ | Lebanese Street Food | Take Away
This is a great option for a quick lunch or snack and it's only steps away from the famous Beaubourg Museum, dedicated to modern art. While there are one or two tables, this is the place to take your food to go or find a bench nearby.
The staple here is the Man'ouché sandwich, made on the traditional saj–a cooktop made of metal and shaped like a dome. Think of it as a sort of pita sandwich made right in front of you.
Address: 62 Rue Rambuteau
Au Petit Fer à Cheval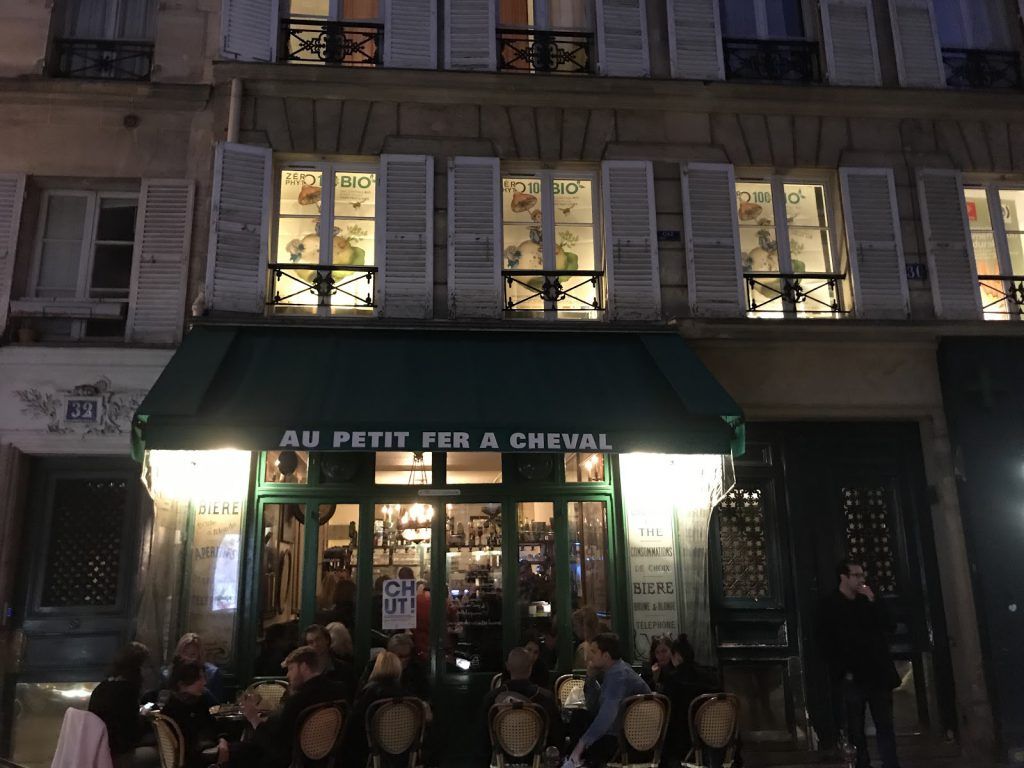 €€ | Traditional French | Outdoor Seating
This hole-in-the-wall restaurant is extremely simple but delicious. At the front of the restaurant, there's a super classic French patio on a small busy street in Le Marais. 
The food is perfectly prepared, the breadbasket is always full, and the interior is extremely French. Their cocktails are delicious and the service is quick and reliable. Try out the steak frites (steak and fries) for a very classic meal.
Address: 30 Rue Vieille du Temple
Dame Tartine
€€ | Traditional French | Outdoor Seating
Here, you'll find friendly staff and an ample two-page menu with a wide range of tartines. What's a tartine? A long slice of bread garnished with deliciously fresh ingredients on top. And all reasonably priced!
We recommend the Madame Marguerite: two poached eggs on baby spinach, Emmental cheese, sautéed onions, and candied tomatoes served on white or whole wheat toast. The Parisienne option is also a winner with comté cheese, cream, and truffle ham.
Address: 2 Rue Brisemiche
Vins des Pyrénées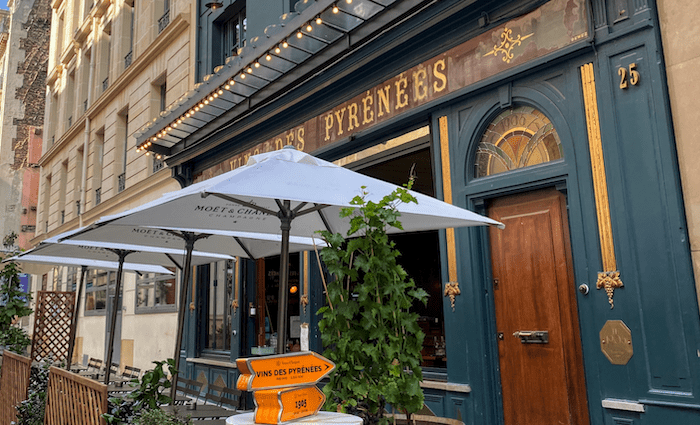 €€€ | Modern Bistro | Some Outdoor Seating
This is a great spot for a low-key romantic dinner when in Le Marais. While you wouldn't know it by walking in the door, this restaurant is just a few doors away from artist Paul Cézanne's former studio and it used to be a regular haunt for Jim Morrison, whose apartment was just on the opposite side of the street.
When it comes to food, think of classics served with a modern twist such as their croque-monsieur with truffled Gouda. The stuffed calamari is another one of their highlights. The wine list is plentiful, and upstairs they have a great cocktail bar for those who are looking to shake things up.
Address: 25 Rue Beautreillis
Le Barav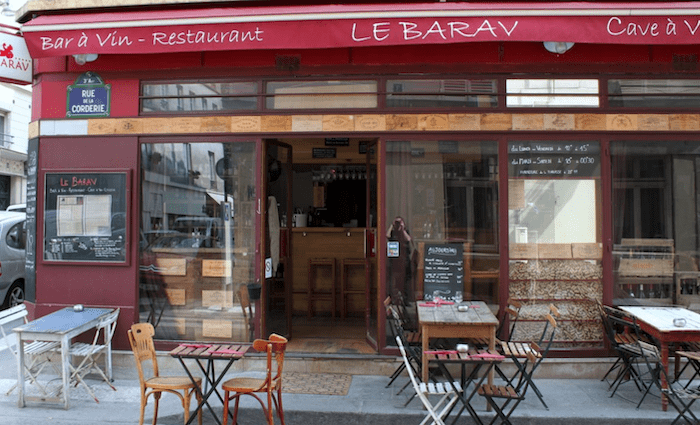 €€ | Wine Bar | Outdoor Seating | Relaxed Atmosphere
Wine and cheese are a must while in Paris, right? This is the place to go if you're looking for some small bites and affordable wine in a relaxed atmosphere. Make sure to show up early, especially if you're visiting in the summer since Le Barav does not take reservations and they can get packed (especially with people wanting to sit outside and people watch).
A portion of the wine bar is actually a wine cellar, where you can directly choose your bottle of wine. We recommend their cheese board, which will give you a great display of French cheeses, and their charcuterie board is excellent as well.
Address: 6 rue Charles François Dupuis
L'Alivi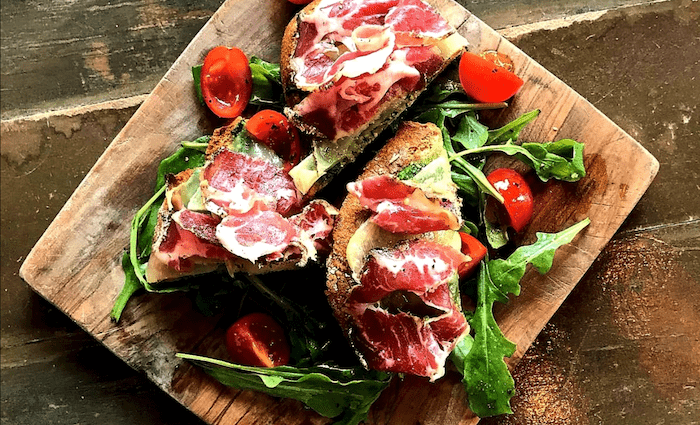 €€€ | Corsican Restaurant | Outdoor Seating
Visiting France but didn't have time to include Corsica on your trip? Not to worry, L'Alivi will give you a taste of this Mediterranean island's cuisine! This place has a relaxed atmosphere but takes great pride in the way they present and plate their food.
While Corsica is officially a part of France, its food is heavily influenced by Italy. You'll find foods like bruschetta and burrata on the menu for starters, and tagliata, cannelloni, and gnocchi for main plates. This is a great option for those who want a break from typical French food.
Address: 27 rue du roi de Sicile
Le Colimaçon
€€ | Typical French Bistro | No Outdoor Seating
Le Colimaçon is an excellent choice for no-fuss, traditional French cuisine. The servers are very friendly and everything is run by a small team.
This restaurant is certainly more geared towards meat lovers, as the majority of their main dishes feature beef or duck dishes. It's a good place to test out France's typical steak tartare dish if you're willing!
As a starter, they're known for their snails with parsley. They also have a great pain perdu, or sweet version of French toast, plus half-baked chocolate cake and crème brulée for dessert.
Address: 44 rue Vieille du Temple
Florence Kahn
€€ | Jewish Deli and Bakery | Some Outdoor Seating
Located in the heart of Le Marais, on the corner of the famous rue des Rosiers, you won't be able to miss Florence Kahn with its mosaic exterior. Le Marais is historically known as the Jewish district of Paris and it's worth visiting if for no other reason than checking out the group of long-standing Jewish restaurants and shops that decorate the street.
The star of this deli is definitely their pastrami sandwich. It's the perfect spot to go for a sandwich followed by a typical Jewish dessert. Think apple strudel, fig cake, or cheesecake (their version is made with Fromage blanc, so don't expect the heavy American version). In the summer it's a great spot to sit outside and watch all the action on the street.
Address: 24 Rue des Ecouffes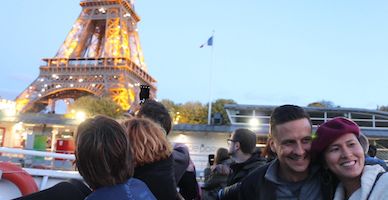 Likely to Sell out
Privileged Access Eiffel Tour with Champagne on the Seine
Sometimes the most amazing moments happen by chance. Other times, they are orchestrated by professionals. Our Eiffel tower tour cruises by the famed monument as it lights up and you drink champagne. After, you'll have tickets to enter the tower and ascend to the 2nd level with an elevator. Admissions included and we'll take care of the details… you simply pay and show up!





See Prices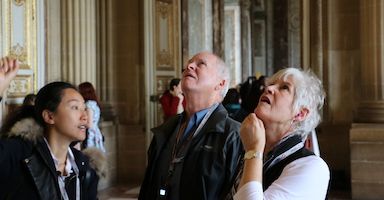 Likely to Sell Out
Skip the Line Palace of Versailles and Gardens Tour from Paris
Versailles isn't that difficult to get to by train, but why stress? Our guide will meet you in central Paris, purchase your train tickets, and ensure you get off at the right stop. You'll then have a guided tour of the palace and an overview of the gardens. Skip the line admissions included to the palace and gardens.





See Prices
Not ready to book a tour? Check out our best Paris tours to take and why.
Robert et Louise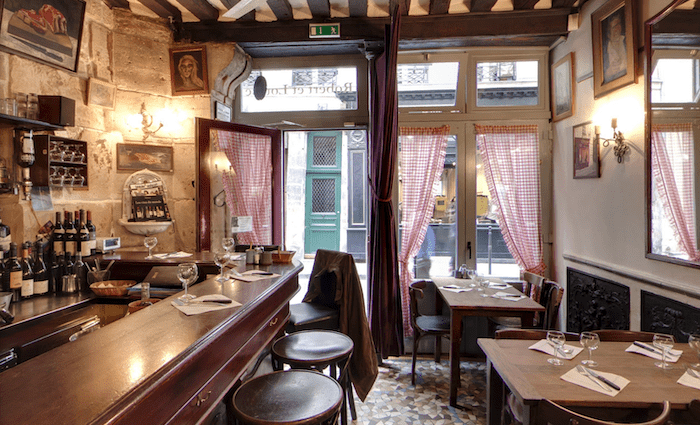 €€ | Traditional French | No Outdoor Seating | Family Run
Robert et Louise has been serving meats grilled over a wood fire since 1958. Pascale, Robert, and Louise's daughter have taken over the operation of the restaurant since their passing, so everything has stayed in the family. The atmosphere is rustic, convivial, and charming.
Everything on the menu is excellent, and there's a wide selection of meats including beef, duck, lamb, pork sausage, and everything in between. All dishes are accompanied by your choice of sautéed potatoes, salad, or vegetables.
Address: 64 Rue Vieille-du-Temple
Paris Local Food Tour in Le Marais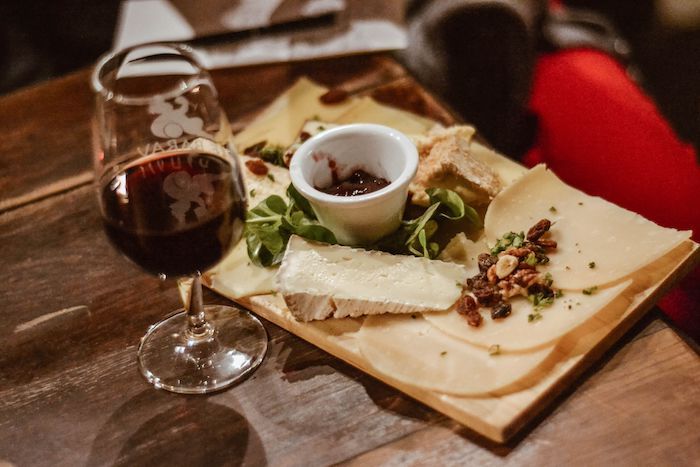 If you're looking for amazing food, Paris is one of the best places to visit. There are more Michelin restaurants in this city than in any other city on Earth. A local food tour is a fantastic way to experience Paris' local food scene.
Le Marais is the nerve center of gastronomical delights, which is why our Le Marais food tour is one of our most popular experiences. It's also one of the only food tours in Paris to include oysters and a sit-down dinner. Enjoy a walking tour of the melting pot that is Le Marais, Normandy oysters and champagne, falafel street food in the Jewish Quarter, and a Beef bourguignon dinner at a local restaurant.
You'll have the opportunity to taste amazing French delicacies and, if you dare, our Super Expensive food tour awaits. Enter the ultimate Parisian fantasy and taste some of the best and most unforgettable food the city has to offer. In this high-end food and wine tasting experience, indulge in pre-dinner cocktails at L'Hotel, a blind caviar tasting, a juicy roasted duck dinner prepared by Alain Ducasse's team of world-class chefs, and more.
Not ready to book a tour? Find out what our clients had to say about the food tour.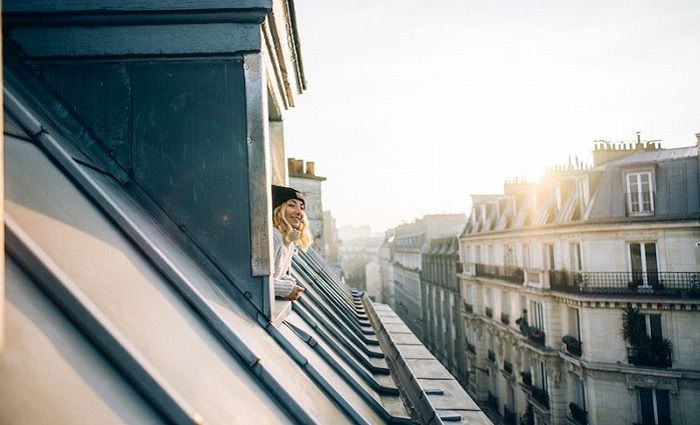 Find the best places to stay
Where To Stay in Paris
With a city as magnificent as Paris, it can be hard to find the perfect hotel at the perfect price. Explore the best hotels and places to stay in these incredible neighborhoods in Paris.