Paris by Segway 2-Hour Sightseeing Tour
Effortlessly discover the Louvre Museum, Arc de Triomphe, Eiffel Tower, and more
Travel Flexibly
·
2.00h
·
Paris, France
Ready to discover the highlights of Paris without having to spend an entire day walking or navegating public transport? Then, hop on a Segway and effortlessly glide past iconic landmarks like Musée de l'Armée des Invalides, Grand Palais, Louvre Museum, and Arc de Triomphe during a captivating 2-hour journey. Our small group sizes and hand-picked expert guides ensure your thrilling day out is filled with insider knowledge and memorable moments at every turn.
Paris Tour by Segway​
Louvre Museum​
Champs-Elysées​
Arc de Triumph​
Eiffel Tower
The best way to discover Paris​
Small Group Experience​
Capture Memories at Every Turn​
After a quick orientation, embark on an exhilarating Segway journey through Paris, effortlessly cruising to the Musée de l'Armée des Invalides and marveling at the grandeur of both the Grand Palais and Petit Palais.
Then, with a knowledgeable guide leading the way, you'll continue to the expansive Place de la Concorde and stop by iconic sites like the Louvre Museum, the Arc de Triomphe, and the incredible Eiffel Tower. Along the way, there's plenty of time to snap superb photos and learn about each landmark's fascinating history.
Paris by Segway Tour Description:
Your 2-hour tour includes:
Guided Segway tour of Paris

See Louvre Museum, Musee d'Orsay, Arc de Triomphe, and more

Admire each landmark from outside Segway through Champs-Elysées and Place de la Concorde

Knowledgeable local guide

Use of helmets, raincoats and gloves if needed

Photo opportunities at each landmark

Small group size for a personalized experience

Insider tips on where to go and what to do in Paris
Let Your Segway Adventure Begin!
Before embarking on your exhilarating two-hour Segway journey through Paris, your friendly guides will give you a thorough introduction to the ins and outs of riding a Segway. Then, once everyone is comfortable with their newfound skills, you'll set off heading straight for the iconic Musée de l'Armée des Invalides.
Guided by our knowledgeable tour leader, you'll delve into the fascinating history of this monumental site, established in 1670 by King Louis XIV as both a residence and a hospital for wounded soldiers. The best part? Your Segway allows you to get there in no time, leaving you extra moments to capture the perfect snapshots of your adventure.
Admire Iconic Bridges and Intricate Architecture
Next, you'll encounter the awe-inspiring Pont Alexandre III. As you glide toward this opulent bridge, make sure to pause for a moment to capture stunning photos of the distant Eiffel Tower, and listen as your guide shares fascinating details about the history and significance of this Beaux-Arts masterpiece.
Soon after, the Grand Palais will come into view. Built for the Universal Exhibition in 1900 and a breathtaking tribute to French art, you'll no doubt be impressed by its glass-domed roof and intricate stonework. Just a stone's throw away, the Petit Palais awaits. Although smaller in stature, it is equally captivating. Established as a museum in 1902 and nestled on Avenue Winston Churchill, it stands as a further tribute to French art.
Discover Magnificent Museums and Public Squares
Your next destination is Place de la Concorde. Nestled between the iconic Champs Élysées and the Tuileries Gardens, this vast square is the largest public space in Paris and features must-see sites like the Obelisk of Luxor as well as numerous fountains and statues. You'll also spot the famous Louvre Museum, which happens to be your next stop. Glide over for a close-up view of this ancient fortress turned royal palace turned expansive museum.
From there, proceed to the Musée d'Orsay. Designed by the celebrated architect Victor Laloux, its Beaux-Arts façade is a sight to behold. As your guide delves into its evolution from station to museum, you'll gain a deeper appreciation for this unique testament to Parisian culture and history.
Explore Parisian Avenues and Monumental Triumphs
Thanks to your easy-to-navigate Segway, you'll soon reach Champs-Élysées. Commissioned by Louis XIV and later transformed by Napoleon, this iconic avenue encapsulates the grandeur Paris and your expert guide will share stories to bring its past to life.
Next, glide over to the Arc de Triomphe, an enduring symbol of French national pride. With the first stone laid in 1806 and completed 30 years later, this easily recognizable monument commemorates the triumphs of the French army. Finally, the moment you've been waiting for–the Eiffel Tower. While you'll have spotted it from a distance during the tour, nothing beats admiring this symbol of France up close.
Then, before you know it, it'll be time to hop off your Segway and say your goodbyes. But how incredible that you just journeyed across Paris, soaking in its many iconic sites, in just two hours? Feeling invigorated and full of newfound insights, the rest of the evening is yours to continue your Parisian adventure!
What you get with this tour
Introductory Segway lesson
Musee de l'Armee des Invalides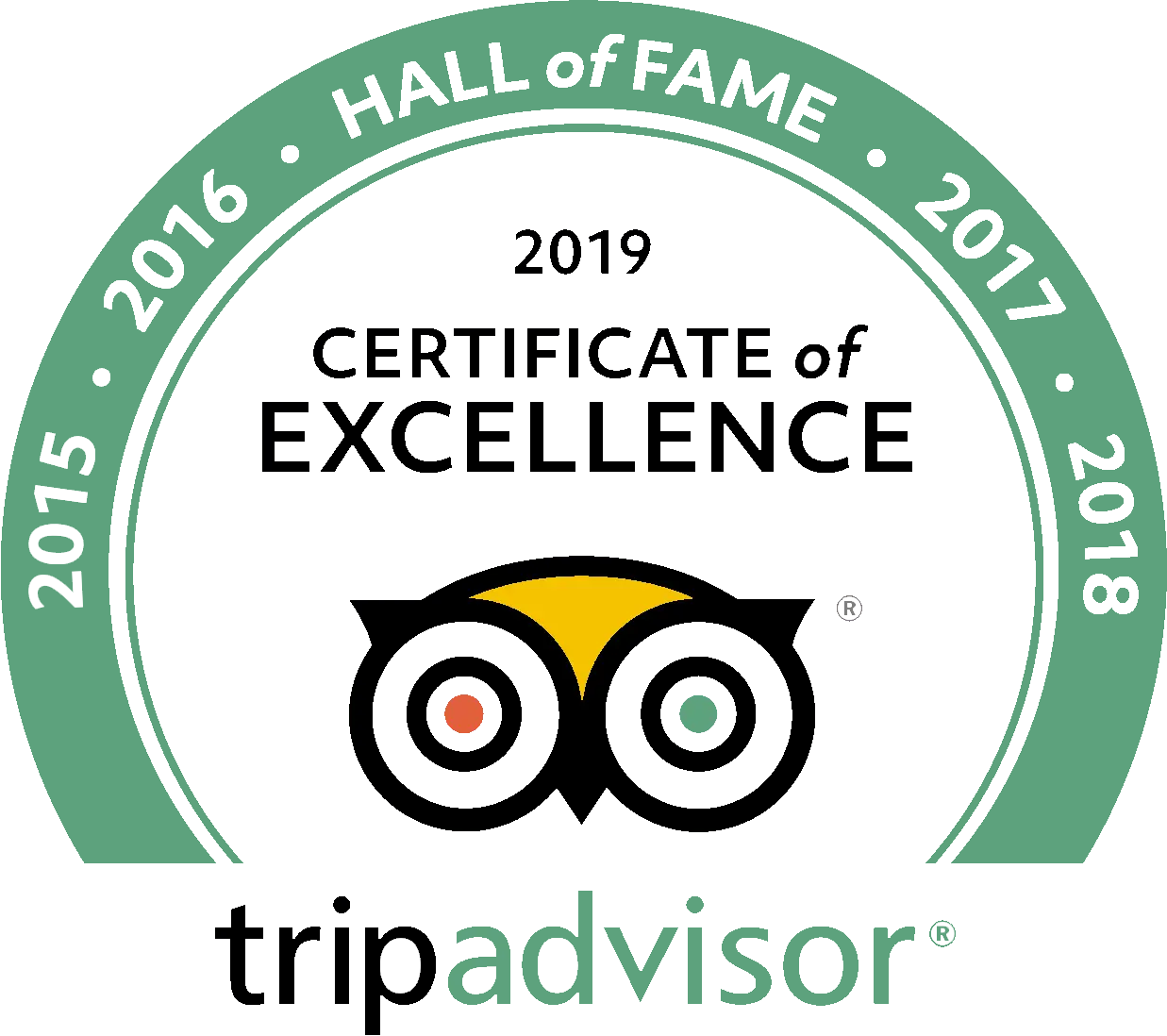 See what people are saying
0 total reviews
Leave a review
0.0/5 (based on 0 reviews)
Frequently Asked Questions
What to bring?
It's smart to wear comfortable shoes since you'll be on your feet for most of the tour. A good camera and a water bottle are also recommended.
What to bring?
It's smart to wear comfortable shoes since you'll be on your feet for most of the tour. A good camera and a water bottle are also recommended.
Is this tour run by The Tour Guy?
No, this tour is operated by one of our trusted and vetted partners in Paris.
What if I have concerns about my mobility on this tour?
If you have any doubts about your mobility, please let us know beforehand. Segways are easy to operate but do require the driver to be standing and are unfortunately not wheelchair accessible.
What happens if it rains?
We run our Paris Segway tour rain or shine. If the weather is extremely bad and we cannot proceed with the tour, we'll let you know as soon as possible.
Is there any chance my tour might be canceled?
On the rare occasion the tour is canceled, we'll inform you as soon as possible. We will work with you to reschedule your tour when possible or provide a full refund.
Is there a dress code for this Paris Segway tour?
There is no dress code for our Paris Segway tour, but we recommend comfortable and athletic clothing. Keep in mind that you'll be exposed to the elements throughout the tour.
How comprehensive is the Segway tour portion of this tour?
In the spirit of seeing as much of Paris in one afternoon as possible, we will not enter inside any site. You'll still get to admire the Grand Palais, Louvre Museum, Arc de Triomphe, and more from the outside, during your tour, though.
Is breakfast or lunch included in the price of the tour?
No, food is not included in the price of this tour. However, your guide will be happy to recommend a few of their favorite dinner spots for after your tour.
Are drinks included in the price of the tour?
No, but our guides are happy to recommend a good spot to grab a drink after the tour.
Can I bring my kids, and do I have to pay for them?
The minimum age required to ride a segway is 12 years old. Guests must weigh at least 88 pounds (40 kg), but not more than 260 lbs (120 kg). Unfortunately, it is also unsafe for infants and children to ride with a parent.
Does this tour include hotel pickup?
No, hotel pickup is not included on this tour. You'll meet your guide at the designated starting point.
Where does this tour end?
This tour finishes back at the designated starting point. Our guides are happy to offer recommendations if you'd like to continue exploring Paris afterward.
Do I need experience on a Segway to join this tour?
No, this tour is crafted for all abilities. Our friendly guides will give you a thorough introduction on how to use a Segway before heading out and ensure you feel safe and comfortable throughout the tour.
show more frequently asked questions