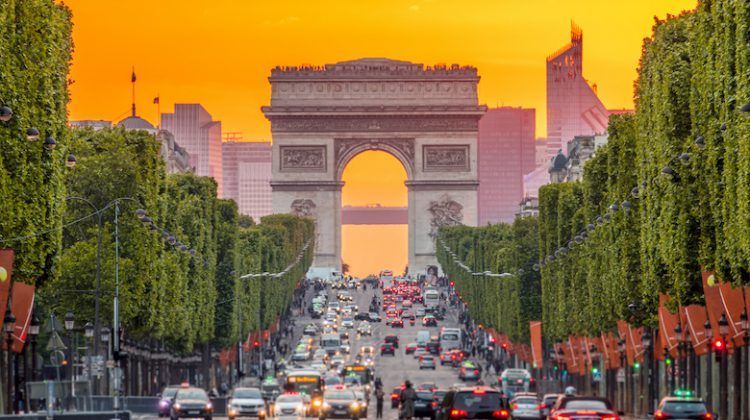 As a tourist coming to spend a few days in Paris, you might prefer the comfort of a car to travel from place to place. You might also want to enjoy the city by night, when it's too late to take the subway, or you might want to go to a specific place. There might also be some transportation problems. Many choices are available to you, including Uber.
---
Uber in Paris?
Yes, you can Uber in Paris. Once you have downloaded the app, all the usual options will be available to you, day and night. First, there is the classic UberX. Another popular option is Pool, which is a shared ride, taking you to a spot near your destination for a lower price, making it the cheapest option. Then, there is Berline (i.e. Sedan), for a high-end vehicle and services. If you are a group of 5 to 6 people, Uber Van is available as well.
Uber Drivers
You might wonder if Uber drivers in Paris need a license. It may reassure you to know that to drive customers around in Paris, you must become a professional driver. You therefore have to obtain a passenger authorization by validating a formal review. Then, you have to create your own company and obtain permission to register on the Uber platform. Finally, you must buy or rent a vehicle certified by Uber and purchase their insurance.
Uber or Taxi?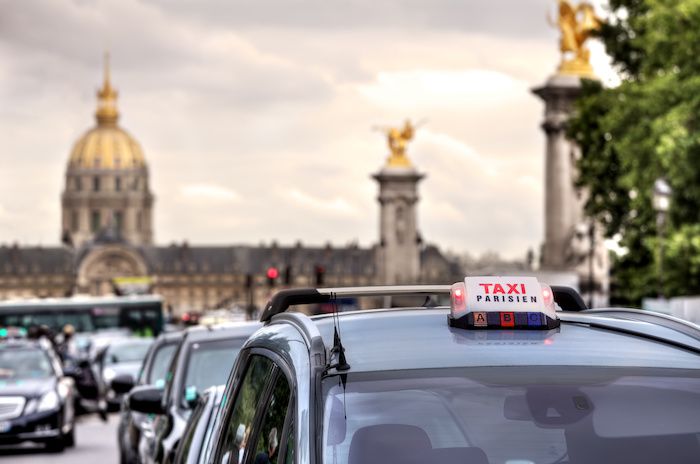 In Paris, the majority of locals use the subway or the bus to get around Paris. However, You should know that most of the subway lines stop functioning around 1 am until 5:30 am. Also, if you want to enjoy the view and discover the city without taking public transportation, Uber is often cheaper than taxis.
Transportation to Other Cities
If you want to extend your trip to other cities beyond Paris, you might wonder if you should use the app or switch to another type of transportation. From the moment you leave Paris in your Uber, the ride becomes expensive. For example, if you want to go from Paris to Giverny (which is 43 miles) to visit the house of Claude Monet, the trip there will cost you more than 100 euros. If you take the train, the same trip will cost you below 20€.
If you're looking to venture outside of Paris for a more affordable price and local guided experiences, check out our Day Trips from Paris.
Other Paris Transportation Apps
A lot of different transportation apps are available in Paris. Some include:
Chauffeur Privé: This app, which is 100% made in France, is the leader on the French market just behind Uber. The app has two offers: Green and Berline, and includes services such as a free bottle of water and a phone charger. the price is also fixed in advance.
Marcel: With this app, you can make reservations in advance. The earlier you order your ride, the less expensive it is.